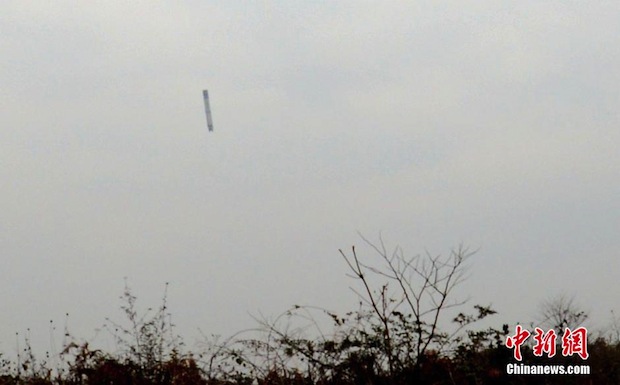 The expended first stage of a Long March rocket tumbled into a forested region of southwestern China a few minutes after successfully blasting off Dec. 31 with a Chinese weather satellite, and photographers were there to capture the booster's fall back to Earth, according to Chinese state media.
The images released on the website of the state-owned China News Service show the rocket's descent and crumpled debris along a rural roadside near Fuquan, a small city in southwestern China's Guizhou province. The crash site more than 300 miles east of the rocket's launch pad at the Xichang Satellite Launch Center.
China News Service and the CCTV television network linked the wreckage to the launch of a weather satellite Dec. 31. State media reported there were no casualties from the rocket's impact.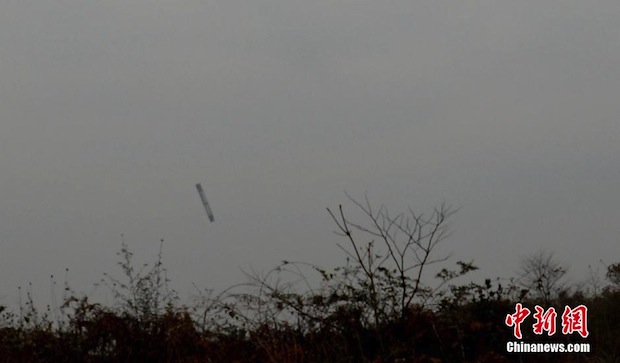 The Long March 3A rocket lifted off with the Fengyun 2G weather satellite at 0102 GMT on Dec. 31 (8:02 p.m. EST on Dec. 30), or 9:02 a.m. Beijing time.
The Long March 3A rocket's first stage burned about 189 tons (172 metric tons) of hydrazine and nitrogen tetroxide propellants — a toxic and flammable mixture — during the first two-and-a-half minutes of the launch.
China's space launch centers are located in inland regions of the country, and booster stages often plunge back to Earth in deserts and forests, sometimes near populated villages.
Launches from the Russian-operated Baikonur Cosmodrome in Kazakhstan also routinely jettison used-up rocket stages over land, but drop zones near Baikonur are sparsely populated. Launch sites in the United States, India, Japan and the European-run spaceport in French Guiana are positioned on coastlines.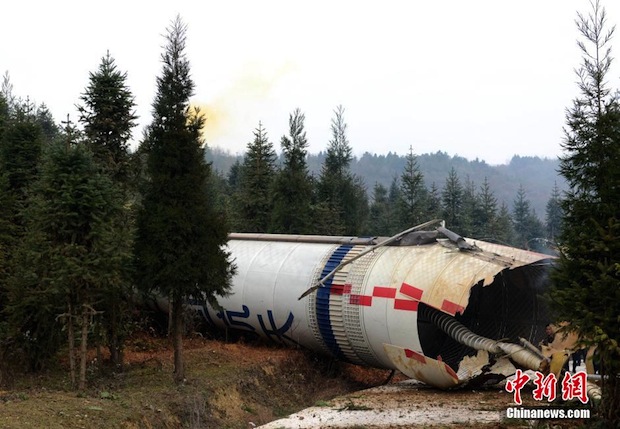 China is building the Wenchang Satellite Launch Center on Hainan Island off of mainland China's southern coast to replace the Xichang space base. Rockets launched from Wenchang will drop booster stages into the South China Sea.
Photos of Chinese rocket impact sites have spread on Chinese state media before, but imagery from last week's launch shows the descent of the Long March 3A rocket's first stage just before impact. The photos below also capture local citizens inspecting the debris and Chinese security authorities cordoning off the area.
Video from the impact site was also broadcast on China's government-controlled CCTV news channel.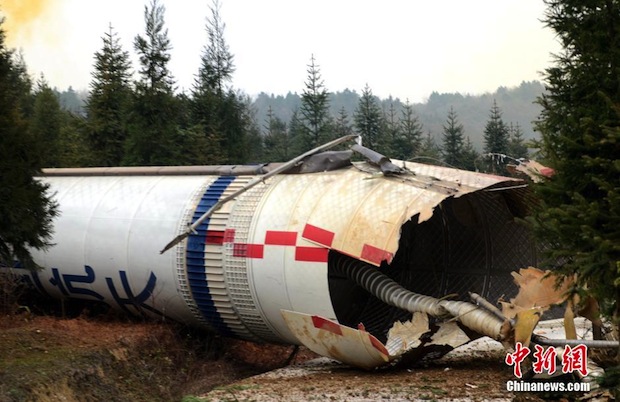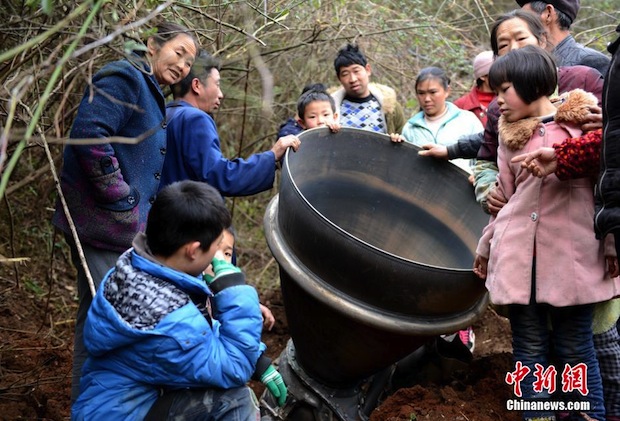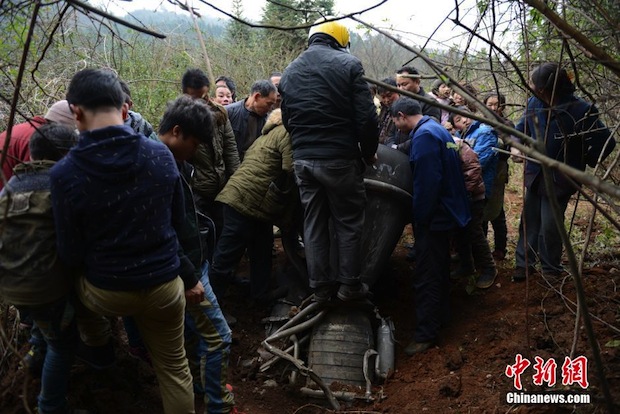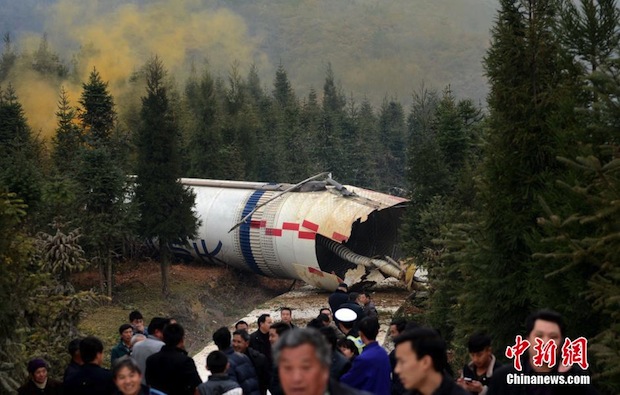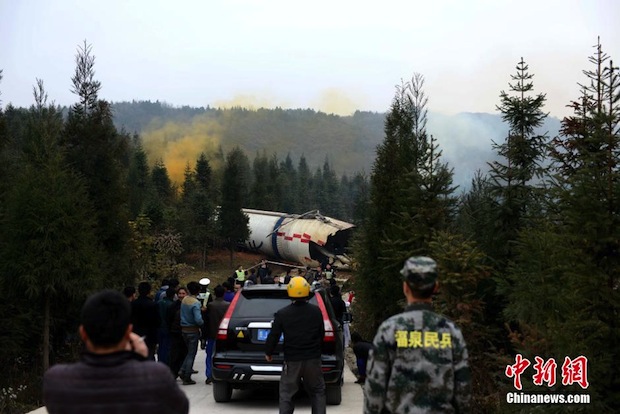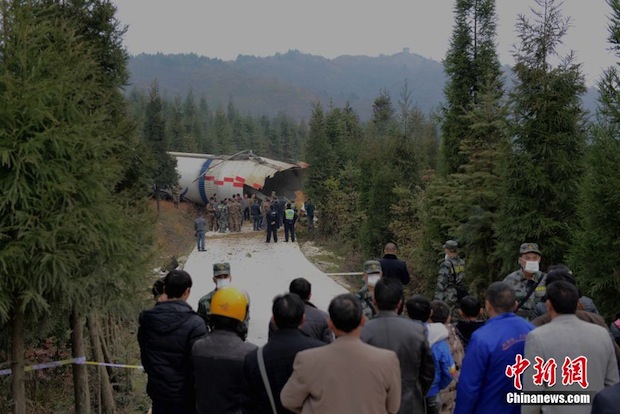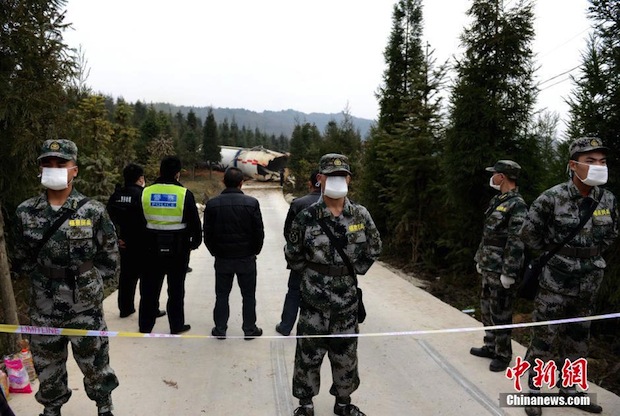 Follow Stephen Clark on Twitter: @StephenClark1.