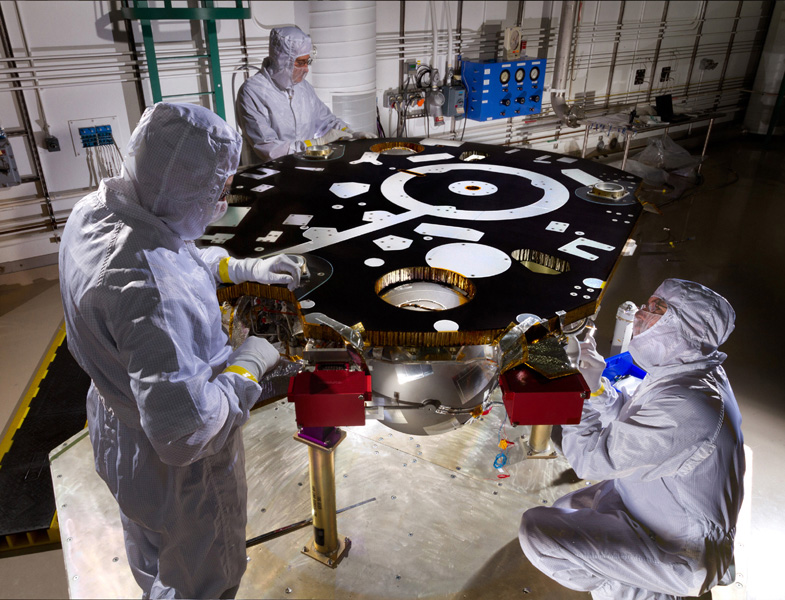 The next Mars lander — a platform to drill beneath the surface of the red planet — has begun its assembly phase in preparation for launch in March 2016.
"Reaching this stage that we call ATLO is a critical milestone," said InSight Project Manager Tom Hoffman at NASA's Jet Propulsion Laboratory, Pasadena, California.
"This is a very satisfying point of the mission as we transition from many teams working on their individual elements to integrating these elements into a functioning system. The subsystems are coming from all over the globe, and the ATLO team works to integrate them into the flight vehicle. We will then move rapidly to rigorous testing when the spacecraft has been assembled, and then to the launch preparations."
The InSight mission, or Interior Exploration using Seismic Investigations, Geodesy and Heat Transport, is being built by using similar hardware to the successful Mars Phoenix lander.
The lander, its aeroshell and cruise stage are being assembled by Lockheed Martin Space Systems in Denver.
"The InSight mission is a mix of tried-and-true and new-and-exciting. The spacecraft has a lot of heritage from Phoenix and even back to the Viking landers, but the science has never been done before at Mars," said Stu Spath, InSight program manager at Lockheed Martin Space Systems. "Physically, InSight looks very much like the Phoenix lander we built, but most of the electronic components are similar to what is currently flying on the MAVEN spacecraft."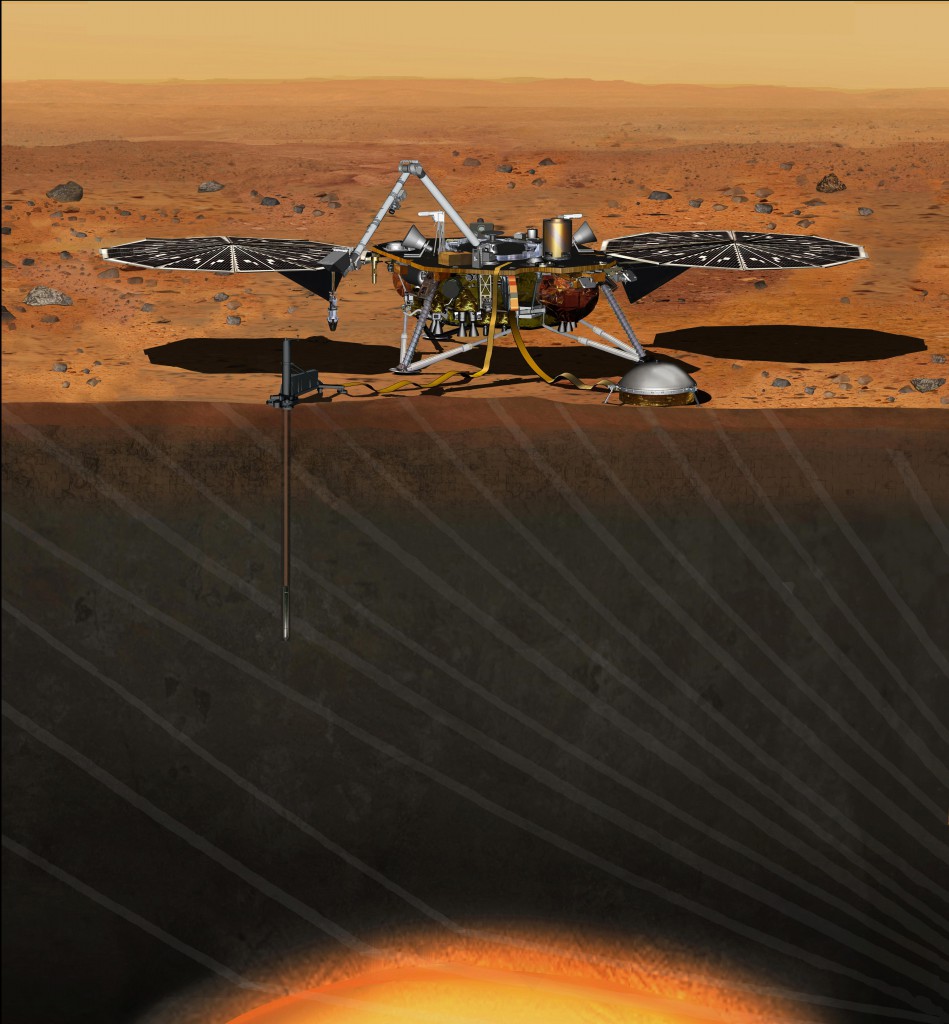 Over the next six months, technicians at Lockheed Martin will add subsystems such as avionics, power, telecomm, mechanisms, thermal systems and navigation systems onto the spacecraft. The propulsion system was installed earlier this year on the lander's main structure.
As a NASA Discovery-class mission, InSight is a terrestrial planet explorer that will address one of the most fundamental issues of planetary and solar system science: understanding the processes that shaped the rocky planets of the inner solar system, including Earth, more than four billion years ago.
The craft will be launched by a United Launch Alliance Atlas 5 rocket from Vandenberg Air Force Base in California.