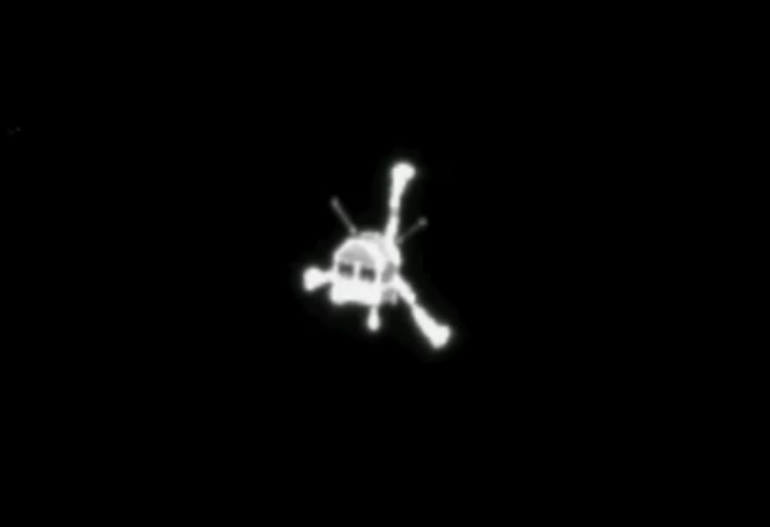 DARMSTADT, Germany — Europe's comet-bound Philae probe released from its Rosetta orbiter mothership Wednesday, and the two spacecraft snapped farewell photos as they went separate ways for the first time after a ten-year journey from Earth to comet 67P/Churyumov-Gerasimenko.
The imagery showed each spacecraft backdropped by the velvety void of space.
The images were taken minutes after ground controllers confirmed the oven-sized spacecraft flew away from Rosetta at 0903 GMT (10:03 a.m. EST) flew away from Rosetta to make the first landing attempt on a comet.
"We took an image 60 seconds after release, and it worked perfectly well," said Jean-Pierre Bibring, Philae's lead scientist and principal investigator for the lander's CIVA infrared and visible camera suite.
"We won't see the orbiter any more," Bibring said. "We said bye-bye to him."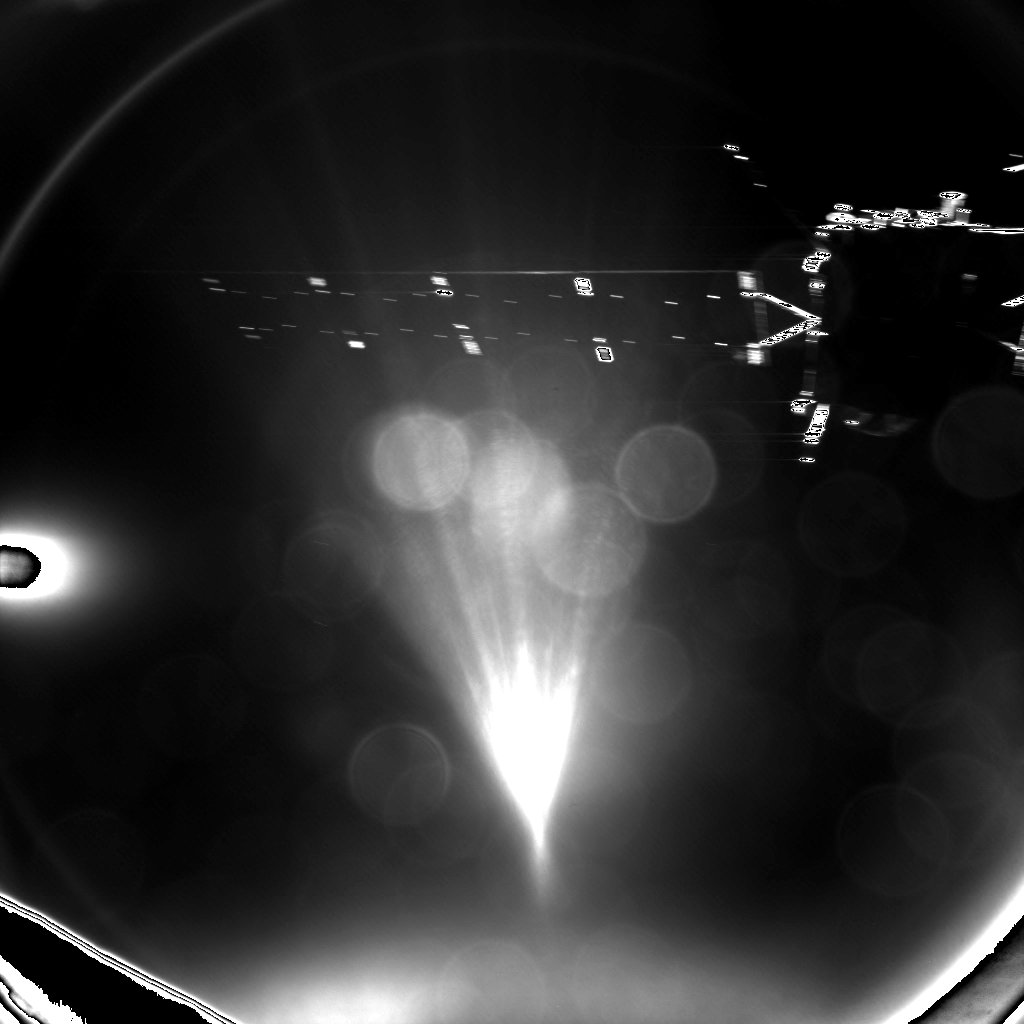 The imaging system is made of seven micro-cameras and was developed by the Institut d'Astrophysique Spatiale in Paris.
Once Philae lands on the comet, the probe's cameras will take a series of photos for a panorama and 3D stereoscopic imagery.
Rosetta's main camera system, led by the Max Planck Institute for Solar System Research, also took images of Philae soon after its deployment.
A zoomed-in photo from Rosetta's OSIRIS camera showed the lander's three legs, camera and instrument booms extended as planned.
Confirmation of Philae's touchdown is expected around 1600 GMT (11 a.m. EST) Wednesday.
Follow Stephen Clark on Twitter: @StephenClark1.