Update: The Antares rocket lifted off the Cygnus cargo craft bound for the International Space Station on Tuesday after a trouble-free countdown. Cygnus was successfully placed in orbit about nine minutes after launch. It is due to berth at the space station on Friday.
After a busy spring of spacecraft going to and from the International Space Station, another surge of activity is about to begin Tuesday, with the launch of a Cygnus cargo ship from Wallops Island, Virginia at 8:31 p.m. EDT (0031 UTC on Aug. 2). This mission marks the final flight of this generation of Antares rockets, which uses major components from Russia and Ukraine.
The mission, designated NG-19, is part of NASA's Commercial Resupply Services (CRS) program and marks roughly a decade of missions for Northrop Grumman. The company first flew a Cygnus spacecraft to the ISS on the Orbital-D1 mission on Sept. 18, 2013. The Cygnus spacecraft loaded with more than 3,700 kg. (8,200 lbs.) of cargo for the ISS. The manifest includes hardware to support about 40 different science experiments that will be conducted both by the crew members on board the space station as well as on the Cygnus itself.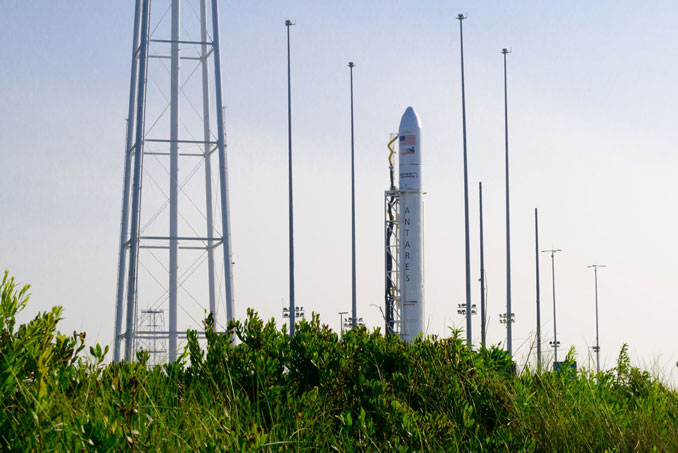 "We are incredibly proud at Northrop Grumman to be part of the NASA trusted mission partners," said Steve Krein, the vice president of Civil and Commercial Space at Northrop Grumman during a pre-launch press conference. "Over the period of ten years, we've carried approximately 130,000 pounds of critical cargo and hauled away about 91,000 pounds of waste thereafter."
The Cygnus flying on this mission is named the S.S. Laurel Clark, after the space shuttle mission specialist, medical doctor and U.S. Navy captain. Dr. Clark was one of the crew members on board Columbia when it broke apart during reentry on Feb. 1, 2003.
10 years of countdowns. 🔟 🎉

Watch our #Antares rocket launch our #Cygnus spacecraft over the years to deliver critical cargo to @Space_Station. 🚀🔬🔭 #Resupply #DefiningPossible pic.twitter.com/5oO8yG8if9

— Northrop Grumman (@northropgrumman) July 28, 2023
End of an era
With the retiring of the Antares 230+ series of rockets, Northrop Grumman is ending its partnerships with the Ukrainian company, Yuzhmash State Enterprise, which manufactured the first stage of the rocket; and the Russian company, NPO Energomash, which provided the RD-181 engine used on the Antares first stage.
U.S. sanctions against Russia following its invasion of Ukraine in February 2022 cut off the access to those engines and forced Northrop Grumman to pivot to an alternate plan.
The company relied on the hardware of the two companies since the launch of the NG-12 mission on Nov. 2, 2019, the first launch of the Cygnus spacecraft under NASA's Commercial Resupply Services 2 (CRS-2) contract. Prior to that, the Antares 100 series used a Soviet-era rocket engine that was modified by the US rocket company Aerojet. That engine was phased out after the catastrophic explosion of an Antares rocket in 2014.
"The war in Ukraine put our supply chain at risk and so, we made the decision here… to prioritize keeping the cargo going to the Space Station. That's number one for Northrop Grumman," said Kurt Eberly, Northrop Grumman Director of Space Launch Programs during the July 30 press conference.
Northrop Grumman plans to two major shifts to continue flying Cygnus. The first is a new partnership with Firefly Aerospace to create a domestic-built first stage for the Antares rocket. The new Antares 330 will be powered by seven of Firefly's Miranda engines, with a Northrop Grumman Castor 30XL motor power for the upper stage. That rocket is set to launch no earlier than summer 2025, Eberly said.
"Recent progress on that front, we had a CDR on the engines and the structures of that first stage and then we'll have an A330 system CDR in September, so just next month," Eberly said. "And then, Firefly is planning to get their new Miranda engine on a test stand for a hot fire this fall. They actually built a new test stand to accommodate that bigger engine."
Initially, Northrop Grumman was aiming for a launch of the Antares 330 at the end of 2024. Eberly avoided going into detail regarding the reason for the date slip when asked during the July 30 teleconference.
In the interim, the company will purchase launches on three SpaceX Falcon 9 rockets for the next three Cygnus missions, designated NG-20, NG-21 and NG-22.
During a teleconference regarding the SpaceX Crew 7 mission to the Space Station, NASA's ISS Program Manager Joel Montalbano said NG-20 will launch from Space Launch Complex 40 (SLC-40) at Cape Canaveral Space Force Station in December 2023.
Eberly said while they had intended to fly the Antares 230+ for "more missions," the Antares 330 will be a significant upgrade for Northrop Grumman, allowing them to increase their mass to orbit from 8,100 kg to 10,500 kg, an increase of about 25 percent.
"And then after the 330 starts flying, we're going to replace the second stage and create the new medium launch vehicle," Eberly said. "And that's going to really crank up the capability to around 16,000 kg to low Earth orbit. So, that's a doubling of the capability of the rocket that we're currently flying."
Sneak peek of our Miranda chamber standing more than 7 feet tall. More to come as we get closer to our first engine hot fire for the medium launch vehicle we're co-developing with @northropgrumman. pic.twitter.com/YWNfbIIVtl

— Firefly Aerospace (@Firefly_Space) July 6, 2023
New science heading to space
A host of new science investigations will soon be heading to the ISS.
One of main experiments highlighted during a media briefing on Tuesday is the sixth and final experiment in the Saffire series. Dr. David Urban, the principal investigator and branch chief at NASA's Glenn Research Center in Cleveland, Ohio, explained the importance of being able to better understand how fires can spread within a spacecraft and how to suppress them.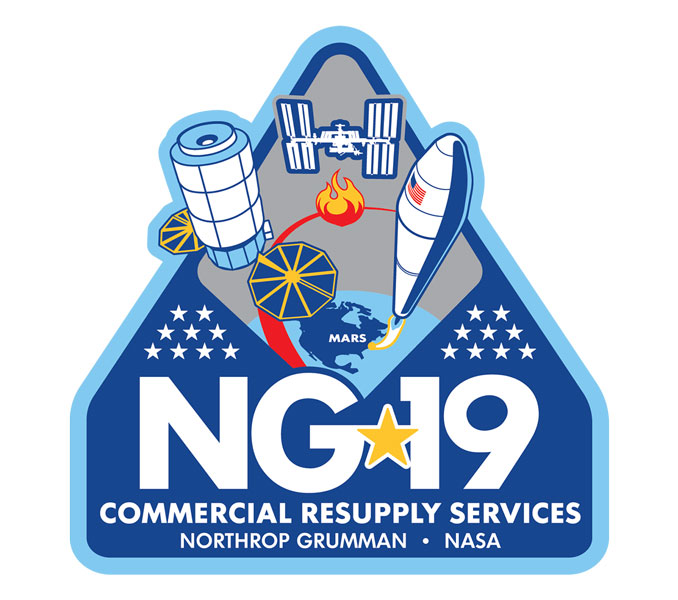 "Whereas on Earth, every inhabitable structure has been subjected to full-scale fire testing, be it ships, planes, buildings, mines, submarines, etc. Prior to Saffire, this has not been done for a spacecraft," Urban said. "The challenge has always been the risk of a presence of fire in the presence of a crew."
This experiment series is able to be conducted aboard the Cygnus spacecraft, following its undocking from the ISS since it is an uncrewed vehicle and isn't designed to return to Earth with cargo intact.
Another investigation is called "ISS External Micro-organisms." According to Heidi Harris, the associate program scientist for ISS at NASA's Johnson Space Center, "the crew will be collecting samples outside of the space station to help researchers understand whether the micro-organisms that are vented from inside the ISS are surviving outside on its external surfaces."
"This is vital information that may drive the design of future Mars-bound crewed spacecraft in order to make sure that we aren't inadvertently contaminating another planet with Earth-based life," Harris said.
In addition to purely scientific endeavors and crew supplies launching aboard the NG-19 mission, along for the ride will be the I-Space Essay SD card containing digital expressions of creativity, like poems and pictures, from more than 13,000 students in Japan designed to "encourage interest in space exploration and inspiring the next generation of scientists, engineers and explorers."