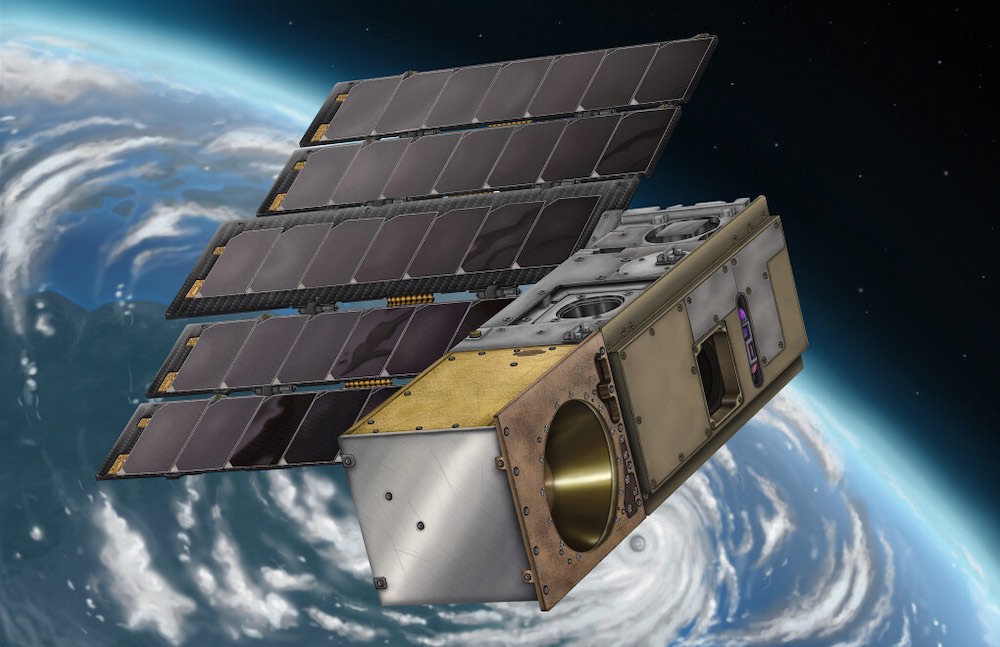 Rocket Lab's launch of NASA's second pair of TROPICS hurricane research satellites, reassigned from Astra following a launch failure last year, has been rescheduled for Sunday (U.S. time) after a delay due to unfavorable weather at the the company's New Zealand spaceport.
Originally planned as a series of six satellites, the first two were lost in an Astra launch failure last year, and the remaining four were subsequently switched to Rocket Lab, which could meet NASA's requirement to have its TROPICS fleet operational in time for this year's Northern Hemisphere storm season. 
TROPICS will monitor the formation and evolution of tropical cyclones, including hurricanes, and will provide rapidly updating observations of storm intensity, data that will help scientists better understand the processes that effect these high-impact storms, ultimately leading to improved modeling and prediction. 
The two dual-launch missions will liftoff this month within approximately two weeks of each other. The first is named "Rocket Like a Hurricane," and the second "Coming to a Storm Near You."
The constellation of four CubeSats, part of NASA's Earth System Science Pathfinder Program, require launching to specific orbits at an altitude of 341 miles (550 kilometers) and inclination of about 30 degrees, and need to be deployed into their operational orbits within a 60-day period.
"Electron is the ideal vehicle for such missions as it enables dedicated launches to unique orbits on highly responsive timelines," said Peter Beck, Rocket Lab's founder and CEO.
In a pre-launch media briefing, Will McCarty, program scientist, NASA Earth Science Division, told Spaceflight Now that having four instead of the originally planned six satellites would make a difference, but not impact the overall quality of data.
"Falling back to four, we lose about 10-15 minutes of revisit time, but we will still be a lot better than our minimum requirement of 60 minutes," McCarty said. "The observations from TROPICS will complement those of existing weather satellites and help give us a broader understanding of the entire Earth system.
"The need for improved climate and weather data from space is acute and growing," Beck said. "Hurricanes and tropical storms have a devastating effect on lives and livelihoods, so we're immensely proud to be entrusted by NASA to launch the TROPICS missions, which will enable scientists and researchers to accurately predict storm strength and give people time to evacuate and make plans."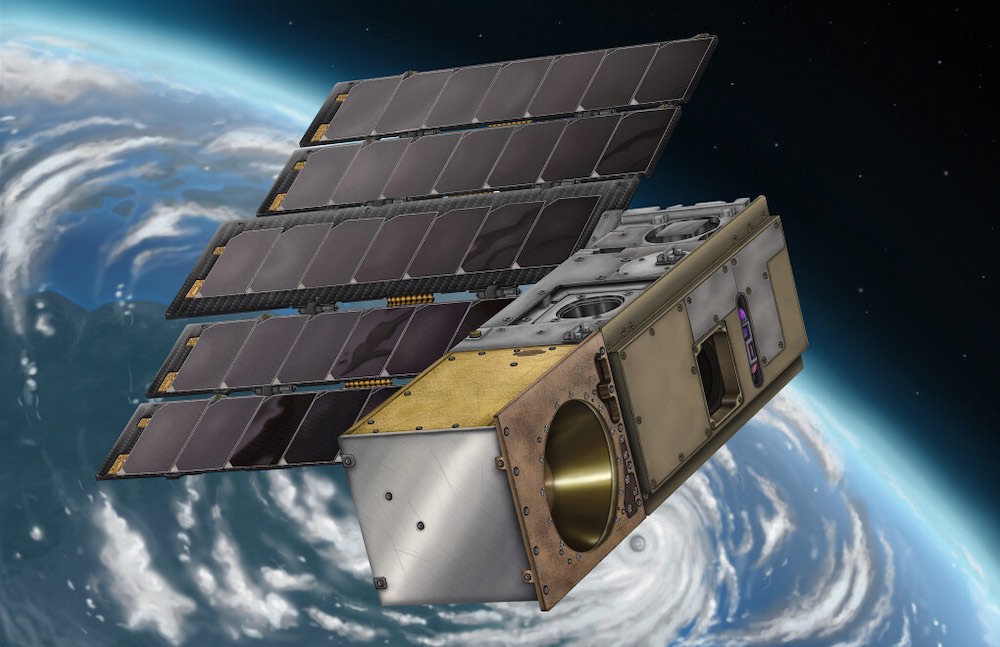 Last year, on June 12, an Astra rocket carrying the first two hurricane-tracking satellites for NASA failed to reach orbit after the launch vehicle suffered a second stage failure after lifting off from a pad at Cape Canaveral Space Force Station, leading to the loss of the first two NASA TROPICS satellite
In November, NASA announced it had found a replacement launch provider, Rocket Lab, which has launch sites in Virginia and at Mahia Peninsula in New Zealand. The launches were subsequently switched from Virginia to New Zealand to avoid scheduling clashes and to get the satellites into orbit earlier than would have otherwise been possible.
Many CubeSats like the TROPICS satellites are put into space on rideshare launches, allowing operators to take advantage of lower costs by bundling their payloads on a single large rocket. But the TROPICS satellites need dedicated launches to reach their precise orbital destinations.
Each TROPICS satellite is about the size of a loaf of bread, or a shoebox, and they are crammed with miniaturized sensor technology that once needed to fly on a satellite larger than a refrigerator.
Microwave radiometers on each of the TROPICS satellites are designed to collect imagery, temperature, and moisture data over tropical cyclones. With a fleet of satellites, the TROPICS mission will be capable of monitoring rapid changes in cyclones at a cadence of at least once per hour.
Ben Kim, program executive in NASA's Earth science division, added: "In the longer term, we hope to gain a better knowledge of the processes that affect tropical cyclones' structure and intensity, and this will (improve) weather models, which will allow meteorologists to advance forecasts and give better warnings and assist with disaster management.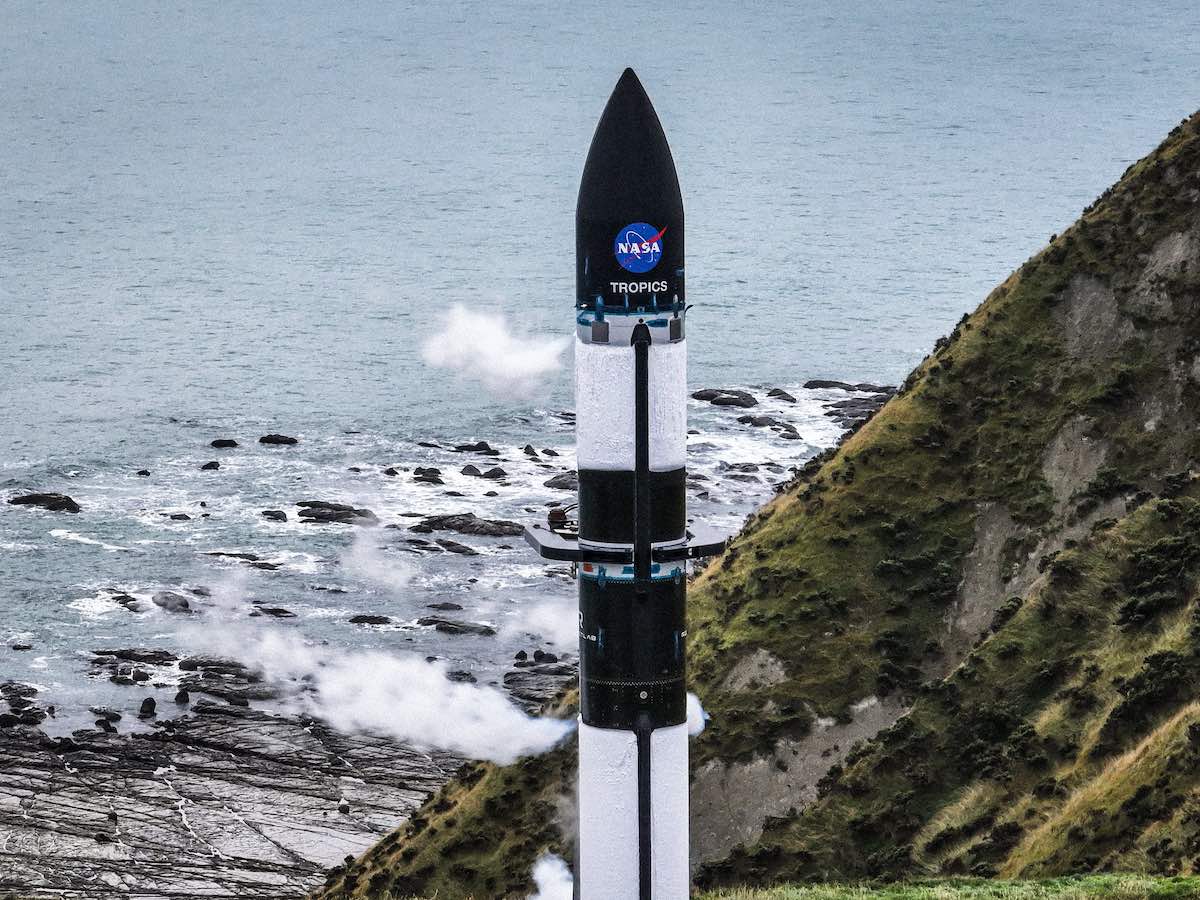 "With the 2023 hurricane season fast approaching, time is of the essence for these missions," Beck said. "Because we operate three launch pads across two countries, we can constantly assess the launch manifest and adapt launch schedules and locations based on customer and mission requirements."
Headquartered in Long Beach, California, Rocket Lab operates facilities including advanced manufacturing and mission operations centers in Virginia, New Mexico, Colorado, Maryland, Toronto, and New Zealand.
The company, founded in 2006, operates lightweight Electron orbital rockets, which provide dedicated launches for small satellites. It is also planning a larger Neutron rocket, which could be flown for the first time as soon as next year.