Another batch of 36 satellites for OneWeb's internet network rode a Russian Soyuz launcher into orbit Thursday, giving the company more than half of the 648-spacecraft fleet it aims to deploy by the end of next year.
The satellites, each about the size of a mini-refrigerator, blasted off at 5:40:10 a.m. EDT (0940:10 GMT) Thursday from the Vostochny Cosmodrome, Russia's newest spaceport in the far eastern Amur region near the Chinese border.
A kerosene-fueled Soyuz-2.1b rocket gave the satellites an initial boost into space, then a Russian Fregat upper stage separated and fired its engine two times to inject the OneWeb payloads into a 279-mile-high (450-kilometer) orbit inclined 87.4 degrees to the equator.
Heading north from Vostochny, where liftoff occurred at 6:40 p.m. local time, the Soyuz rocket jettisoned is four first stage boosters about two minutes into the flight, then released its core stage nearly five minutes after launch.
A third stage engine completed the Soyuz rocket's role in the mission, deploying a Fregat upper stage just shy of orbital velocity. The Fregat main engine ignited twice to position the OneWeb satellites at the proper altitude.
The satellites separated from a payload stack in groups of four over the course of several hours, with the final quartet releasing from the Fregat stage nearly four hours after liftoff.
Arianespace, OneWeb's launch service provider, declared the mission a success. OneWeb said ground controllers established contact with all 36 satellites after Thursday's launch.
"Congratulations to all the teams who made this 11th launch dedicated to OneWeb's satellites a success," said Stéphane Israël, CEO of Arianespace.
OneWeb is owned by a consortium of shareholders led by the Indian telecom company Bharti Global and the UK government.
Arianespace won a contract in 2015 to launch OneWeb's first-generation network. After several changes, the deal between Arianespace and OneWeb now covers 19 launches aboard Russian Soyuz rockets from spaceports in Russia, Kazakhstan, and French Guiana.
"By the end of 2022, we will proudly operate eight more Soyuz launches in order to complete full the deployment of the constellation," Israël said in a statement.
The remaining Soyuz missions are sufficient to launch OneWeb's planned network of 648 satellites in polar orbit 745 miles (1,200 kilometers) above Earth to provide low-latency broadband internet services around the world. OneWeb is planning another generation of spacecraft to handle more internet traffic, and that constellation could number thousands of satellites.
OneWeb announced Monday it has signed a non-binding letter of intent to launch some future satellites on Indian rockets.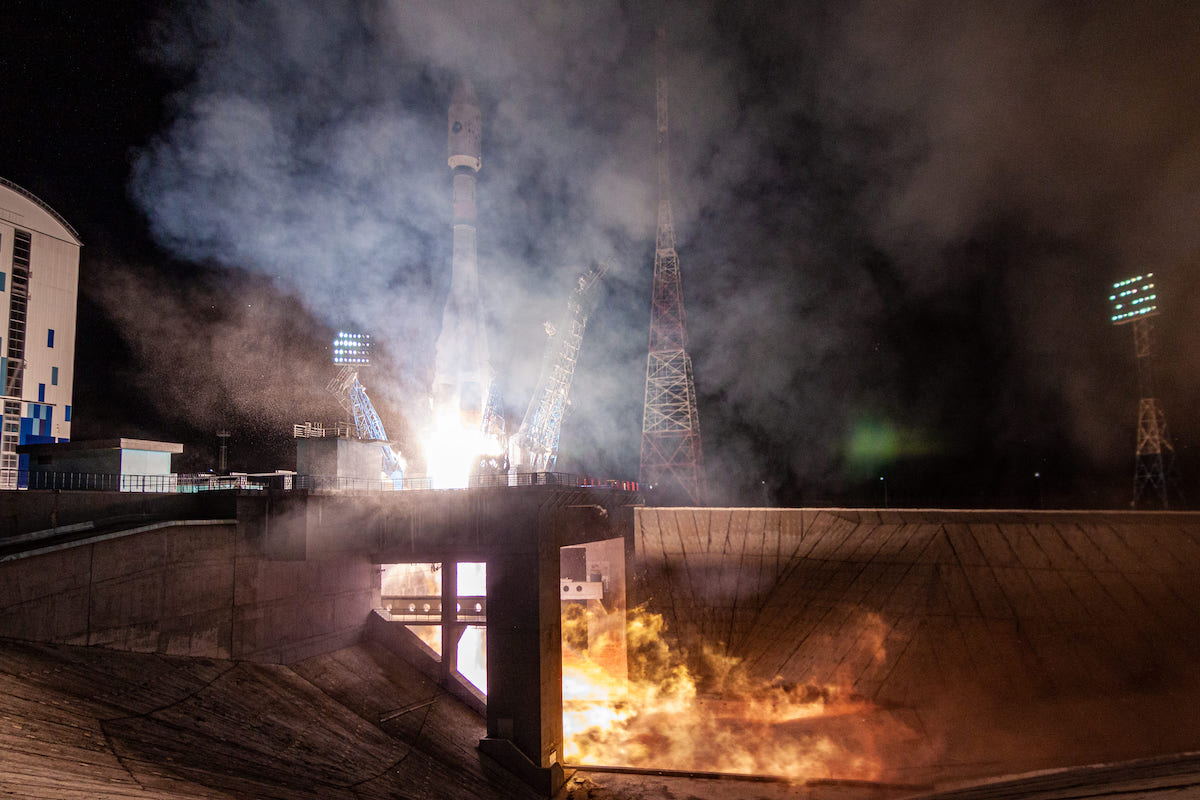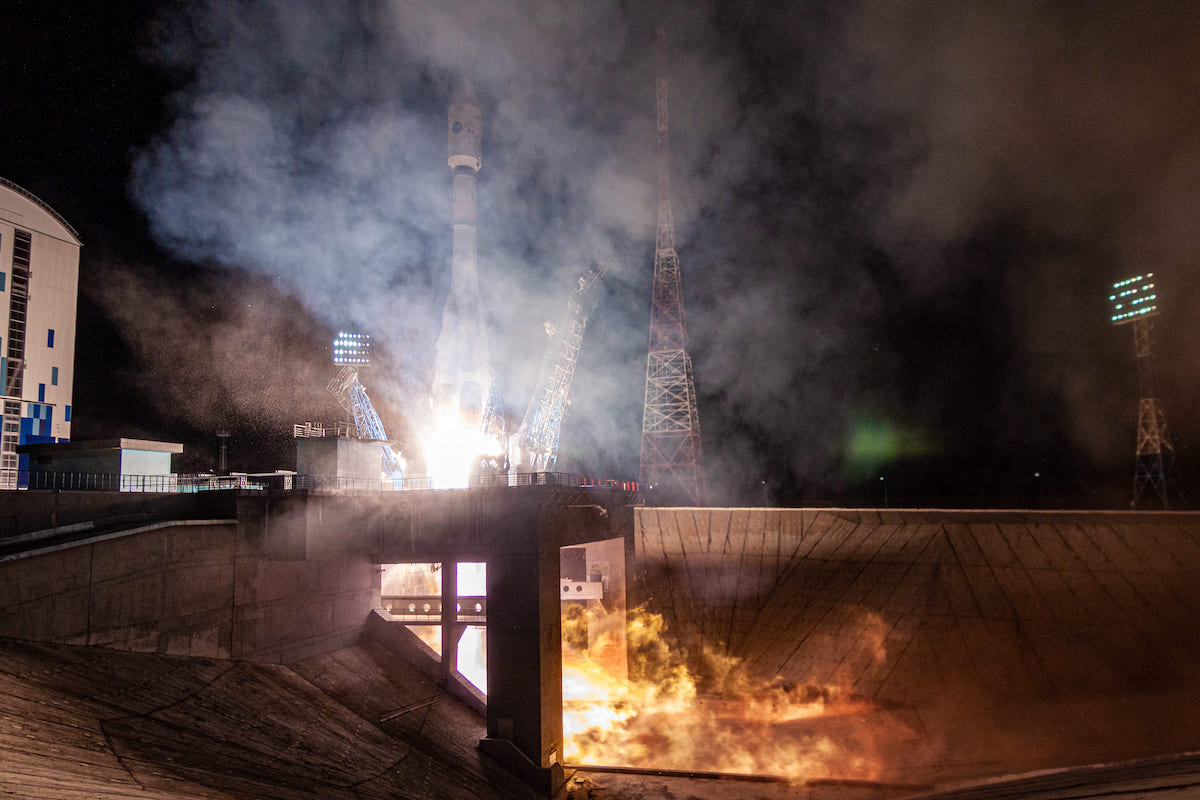 The satellites launched Thursday will deploy solar panels and switch on xenon-fed ion thrusters to climb into a higher orbit around 745 miles (1,200 kilometers) above Earth. Once there, the spacecraft will join the rest of the OneWeb constellation, which now numbers 358 satellites.
OneWeb's satellites beam broadband internet signals to users on the ground, at sea, and in the air, providing high-speed, low-latency connectivity for consumers, large companies, and governments. OneWeb, which focuses on customers outside the reach of terrestrial internet networks, is competing with SpaceX's Starlink fleet, along with planned internet constellations from other companies.
OneWeb said Monday that it is on track to start internet services to Alaska, Canada, and the UK by the end of this year using the partially-completed network. Services to the rest of the world will begin by late 2022, the company said.
OneWeb's trajectory has not been smooth. The company filed for bankruptcy in March 2020 after failing to secure enough funding to continue building and launching satellites. The reorganized company emerged from bankruptcy last year under the ownership of Bharti Global and the UK government.
OneWeb announced Aug. 12 a $300 million equity investment from Hanwha, a South Korean tech and manufacturing firm. The funding brings the total equity investment in OneWeb since November 2020 to $2.7 billion, the company said.
Neil Masterson, CEO of OneWeb, said in August that the company has enough funding to complete its 648-satellite constellation by next year.
The OneWeb spacecraft are built by OneWeb Satellites, a joint venture between OneWeb and Airbus, in a factory just outside the gate of NASA's Kennedy Space Center in Florida.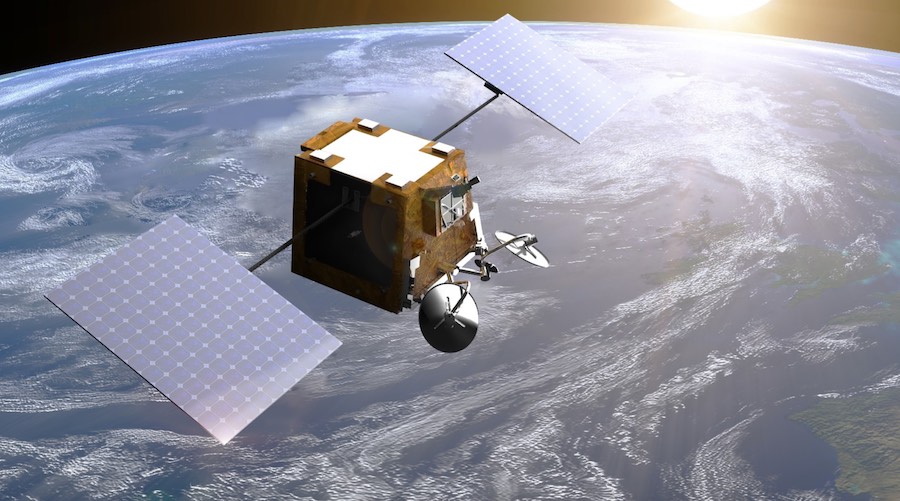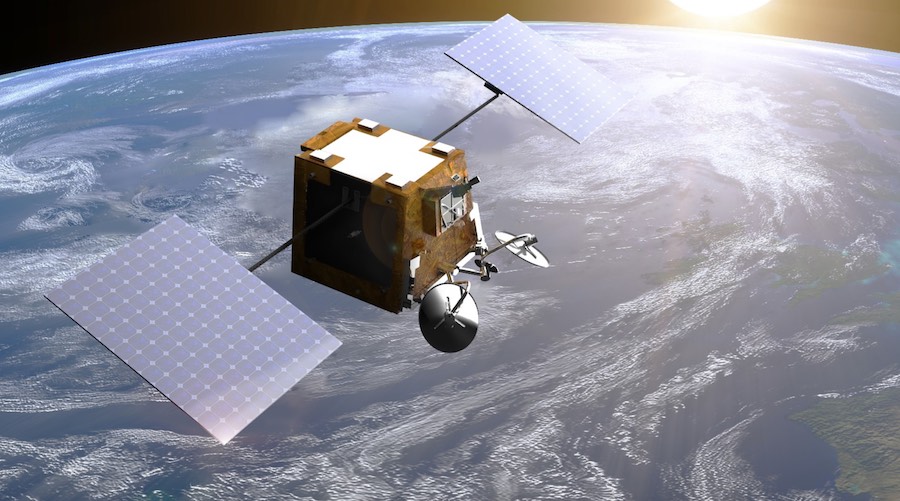 "Now is a truly exciting time for OneWeb's global communications network," Masterson said in a statement Thursday. "Our talented team and partners across the globe have made enormous strides while remaining sharply focused on delivering our network.
"As we continue to expand and solidify new agreements, we see major demand for our services from global customers," he said. "I am incredibly proud of the team and all our partners for delivering another successful launch and taking our satellite constellation past the halfway mark."
The launch Thursday marked the seventh Soyuz flight for OneWeb this year.
The next Soyuz launch for OneWeb is scheduled for Dec. 27 from the Baikonur Cosmodrome in Kazakhstan, followed by a pair of missions in January from the Guiana Space Center in South America and Baikonur.
Email the author.
Follow Stephen Clark on Twitter: @StephenClark1.