A United Launch Alliance Delta 4-Heavy rocket stands 233 feet (71 meters) tall at Space Launch Complex-6 at Vandenberg Air Force Base, California, ready for liftoff Saturday night carrying a top secret U.S. government spy satellite into orbit.
The triple-core rocket measures 53 feet (16 meters) wide with its three first stage boosters bolted together. Fully fueled for launch with liquid hydrogen and liquid oxygen, the Delta 4-Heavy will weigh 1.6 million pounds. Its three first stage Aerojet Rocketdyne RS-68A main engines will produce 2.1 million pounds at full thrust.
Saturday's launch is set for 8:15 p.m. PST (11:15 p.m. PST; 0415 GMT Sunday night) from the SLC-6 launch pad, a facility originally developed in the 1960s for the U.S. Air Force's canceled Manned Orbiting Laboratory program, then modified as a West Coast launch site for the space shuttle, before those plans were scrapped.
Work to prepare the SLC-6 launch pad — with its fixed umbilical tower, mobile service tower and mobile assembly shelter structures — for the Delta 4 rocket began in 2000, and the first Delta 4 rocket launched from Vandenberg in 2006.
Saturday night's mission is codenamed NROL-71 by the National Reconnaissance Office, which owns the U.S. government's classified intelligence-gather satellites. The NRO has not released any information about the spacecraft aboard the Delta 4-Heavy, which can loft up to 51,950 pounds (23,560 kilograms) of payload mass to a 120-mile-high (200-kilometer) low Earth orbit inclined 90 degrees to the equator.
The Delta 4-Heavy is ULA's biggest rocket, and the beefiest version of the Delta 4 rocket has launched 10 times to date. The NROL-71 mission will be the 11th flight of a Delta 4-Heavy, and the 38th mission overall for the Delta 4 family since November 2002.
These photos show the mobile service tower at SLC-6 retracting into launch position during Friday's countdown, which was scrubbed due to a technical issue, and again Saturday before a second launch attempt.
See our Mission Status Center for updates on the countdown and launch.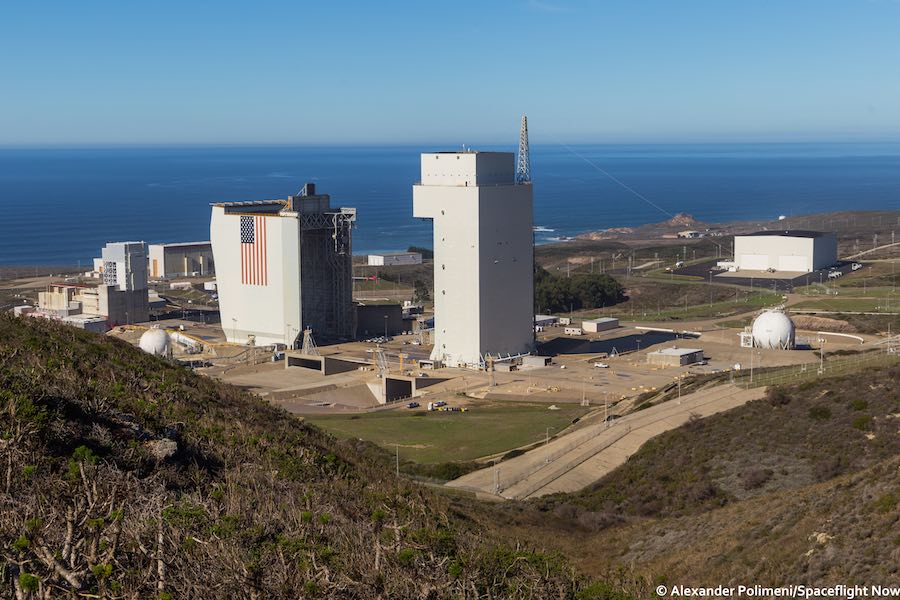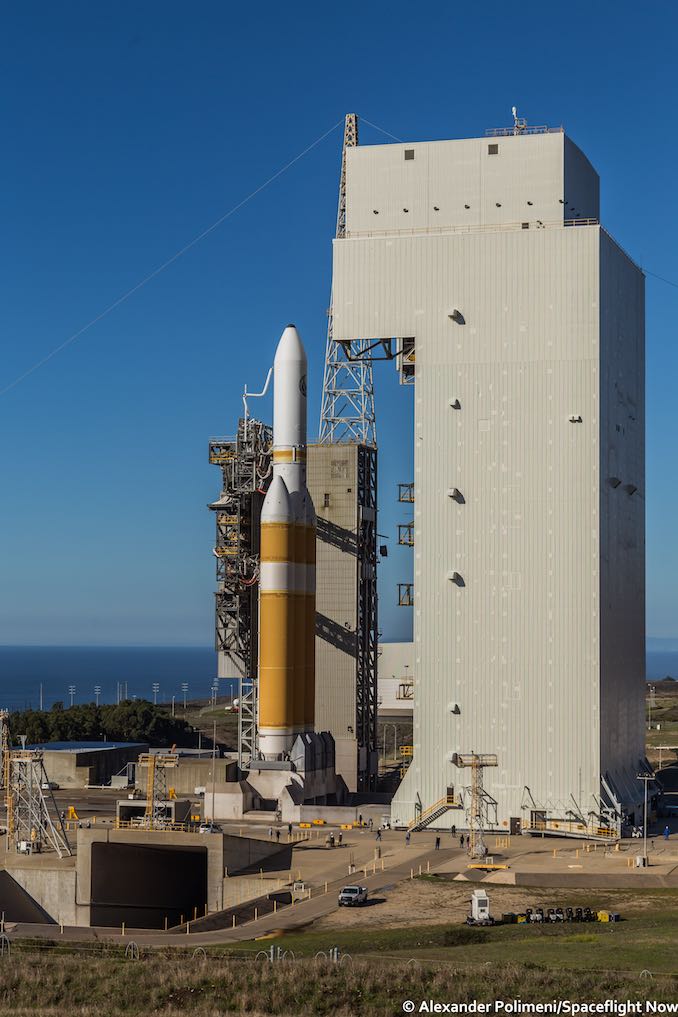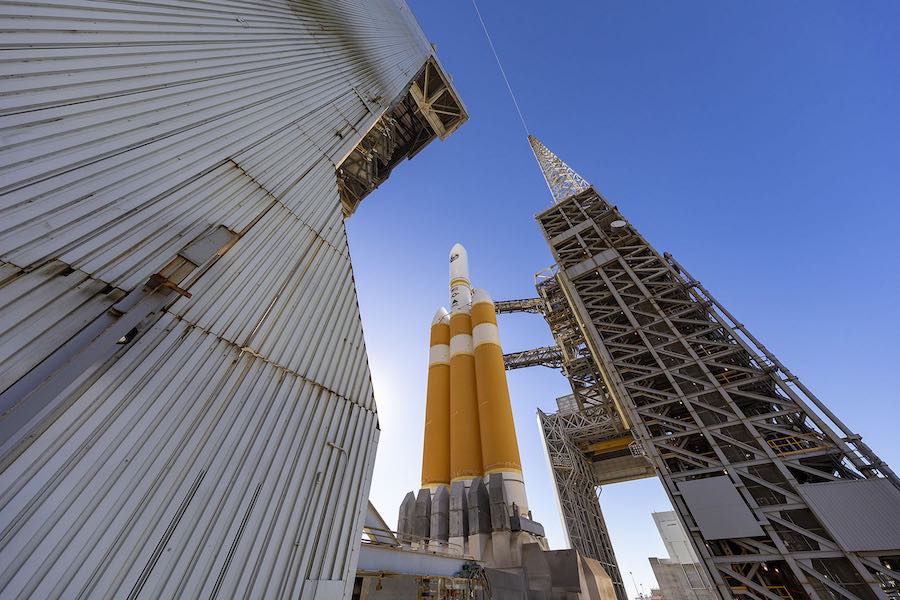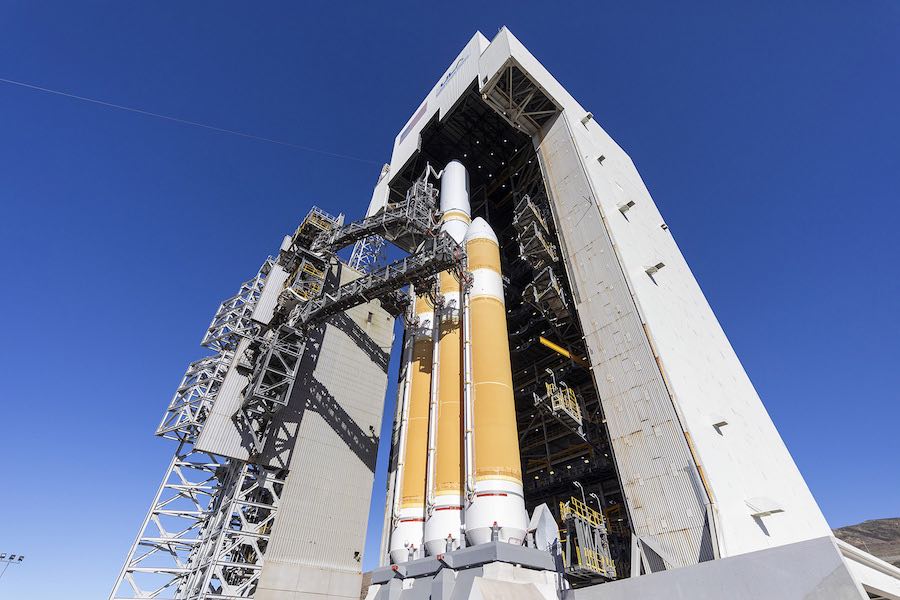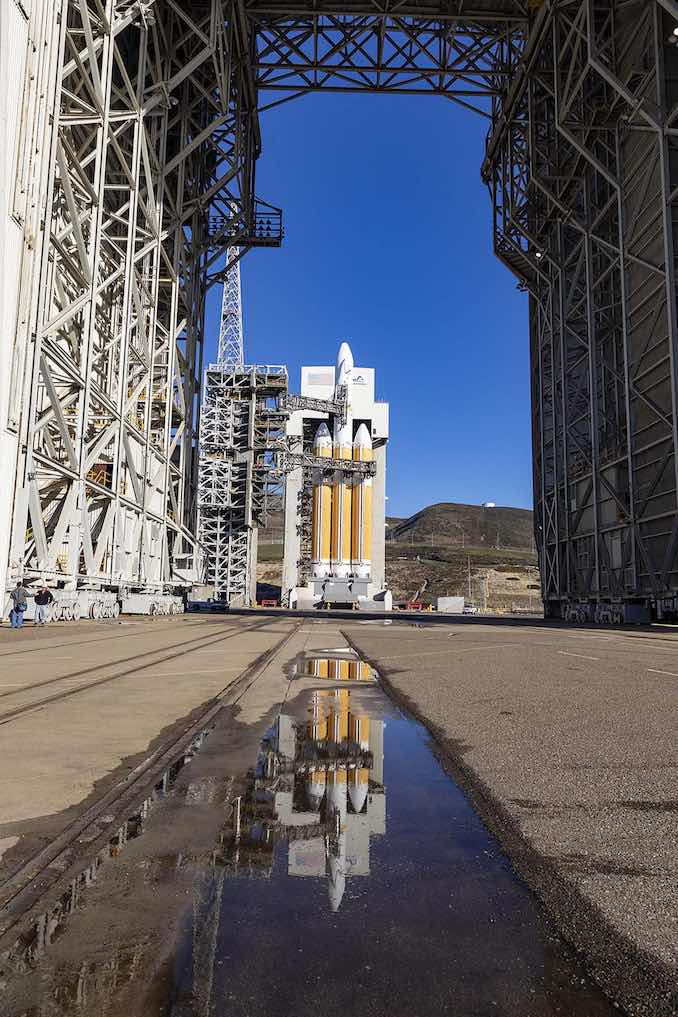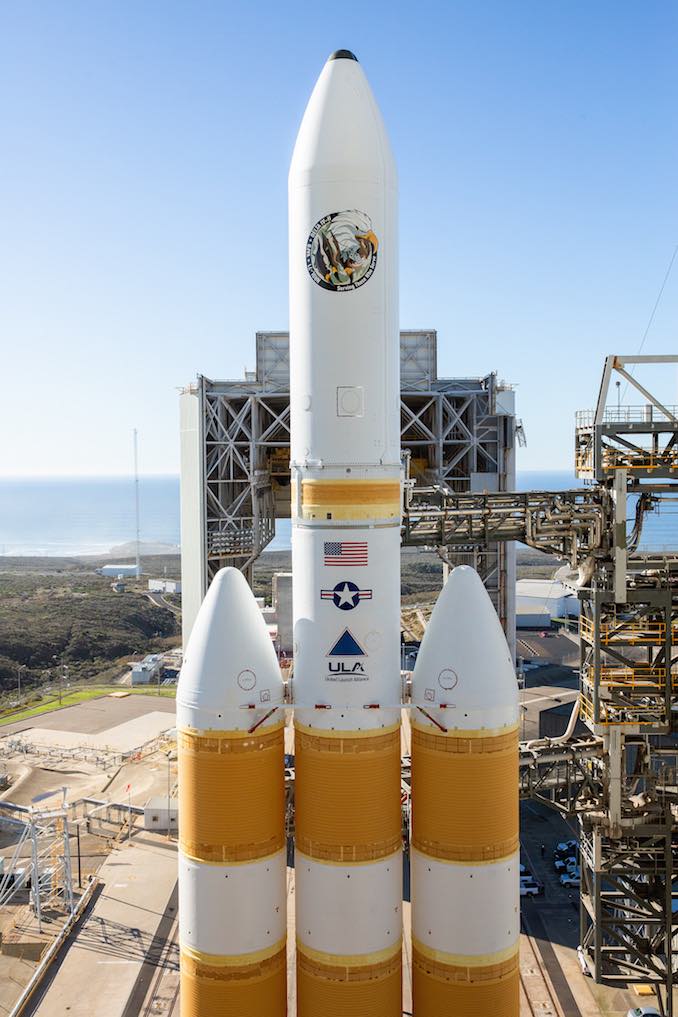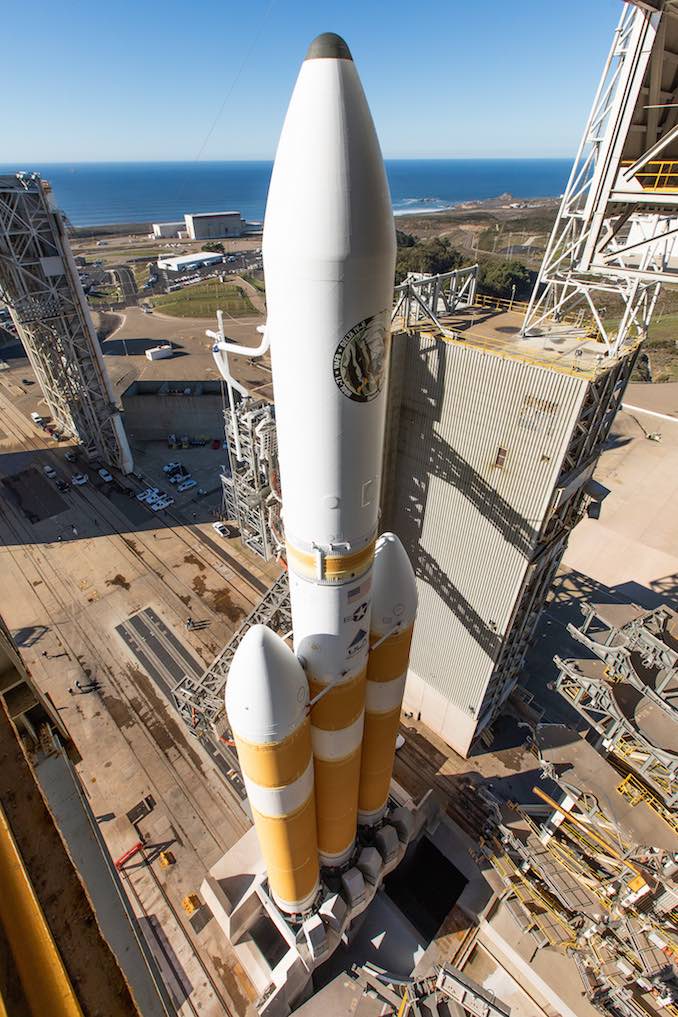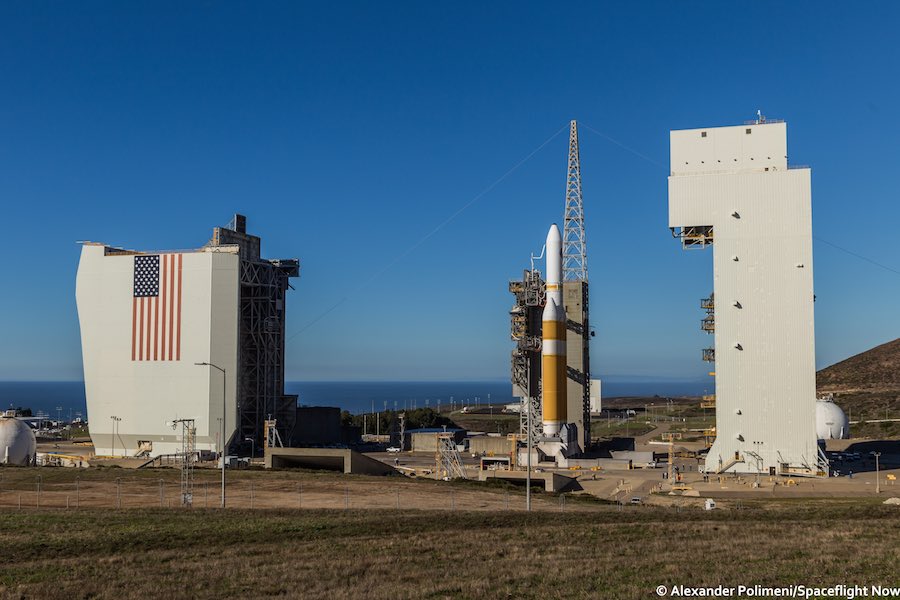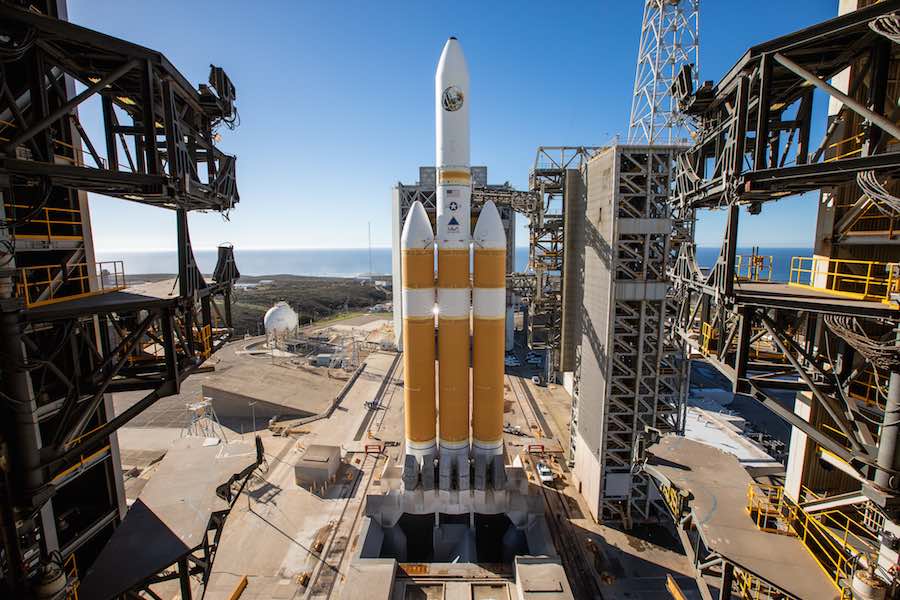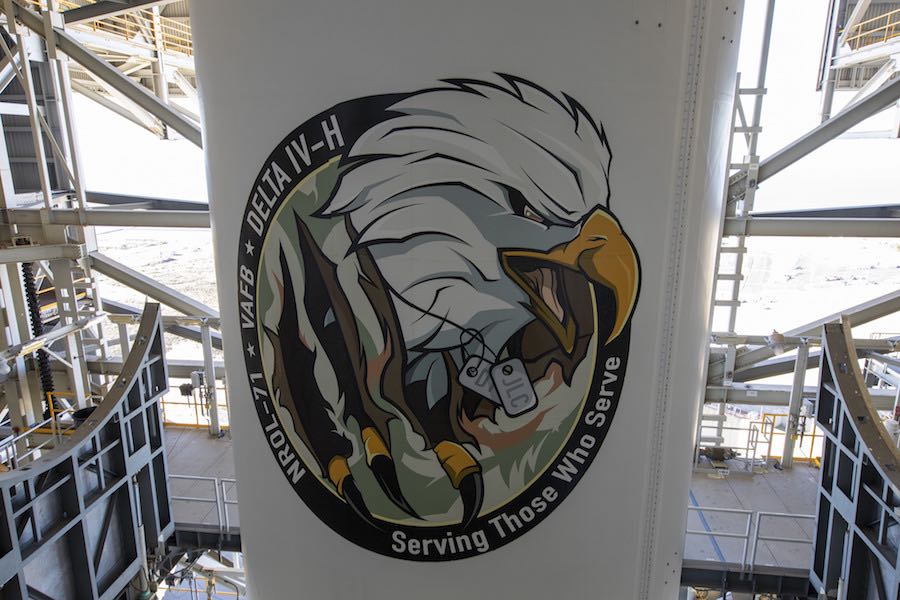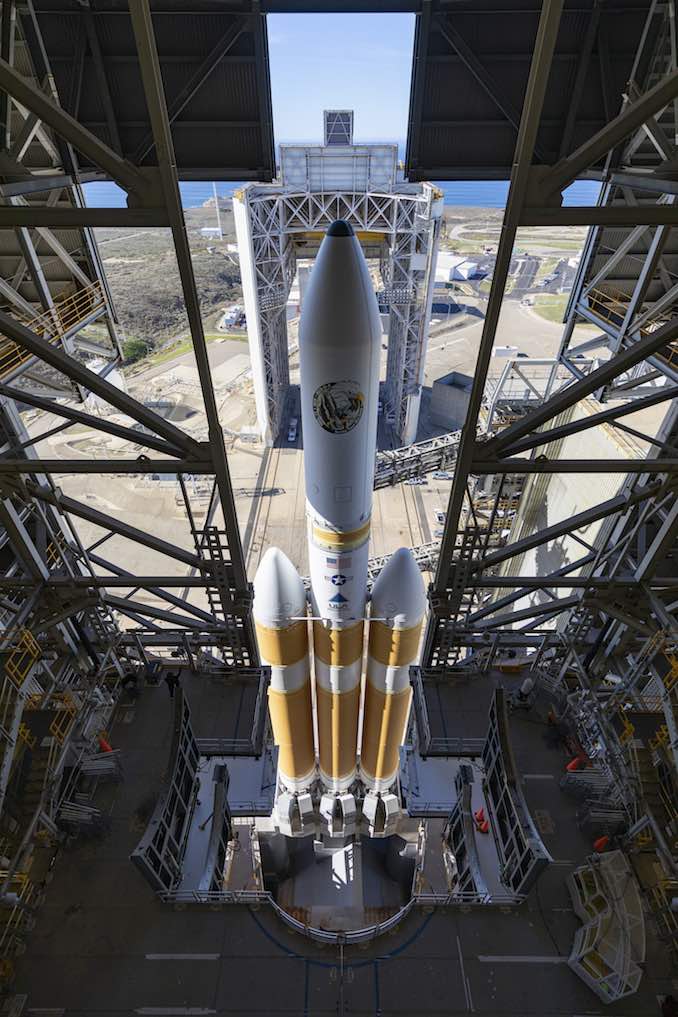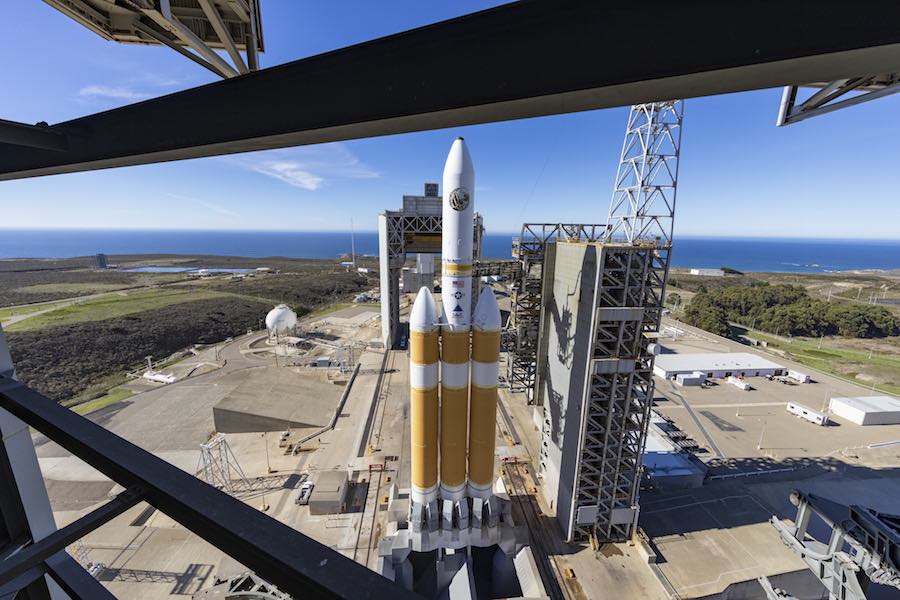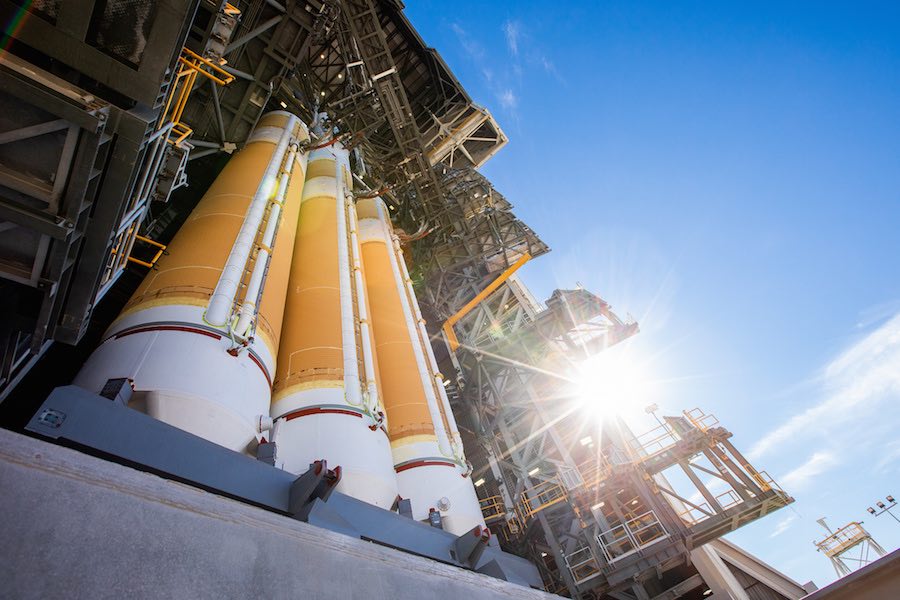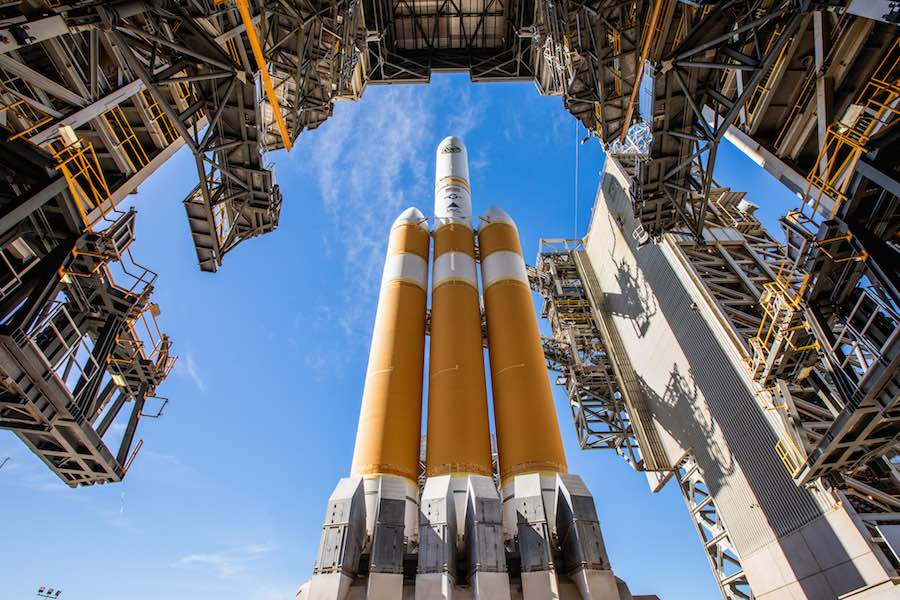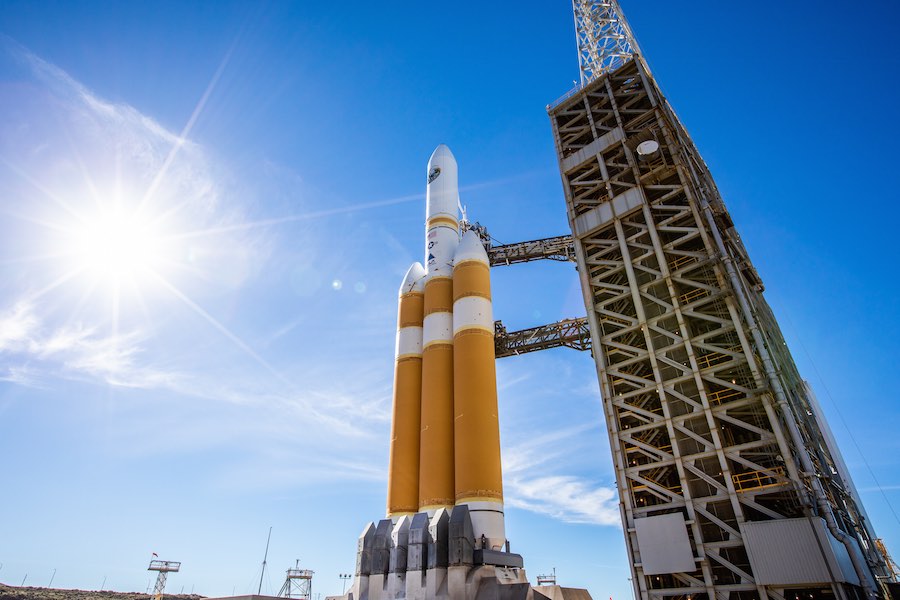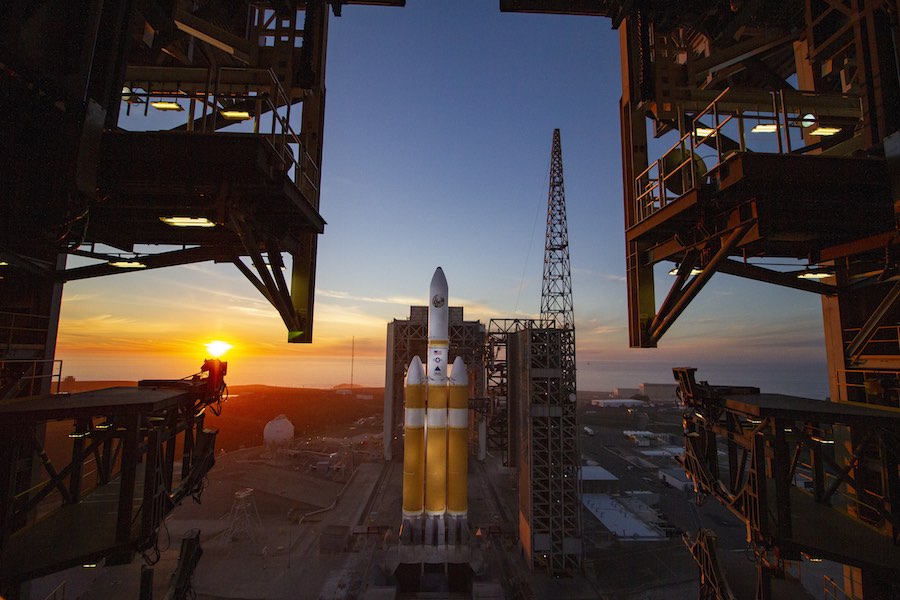 Email the author.
Follow Stephen Clark on Twitter: @StephenClark1.