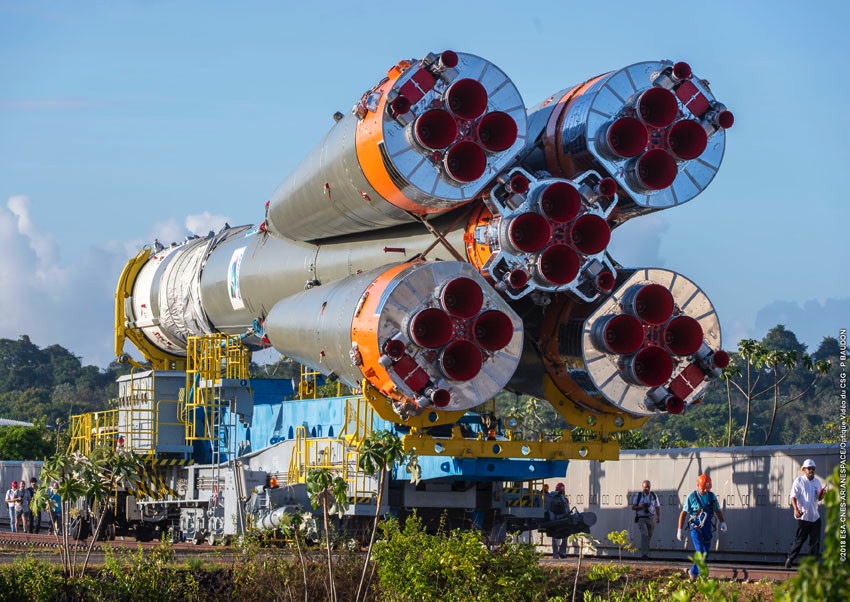 A Russian-built Soyuz booster arrived at its tropical launch pad in South America on Friday and was joined with a European weather satellite for launch Tuesday night.
The MetOp-C weather observatory, built by Airbus Defense and Space and owned by the European weather satellite agency Eumetsat, will ride the Soyuz ST-B rocket and a Fregat upper stage into a roughly 504-mile-high (811-kilometer) polar orbit after liftoff from French Guiana at 0047:27 GMT Wednesday (7:47:27 p.m. EST; 9:47:27 p.m. French Guiana time Tuesday).
Final launch preparations kicked off just after sunrise Friday at the Guiana Space Center, when Russian teams transferred the Soyuz rocket from an assembly building along rail tracks leading to a purpose-built launch pad carved from the edge of the Amazon jungle. Hydraulic pistons raised the rocket vertical after the 2,300-foot (700-meter) rollout, and the launch pad's mobile gantry moved around the Soyuz.
Crews transported the MetOp-C weather payload — and its Russian-made Fregat upper stage — to the launch pad later Friday from a nearby clean room, where technicians spent the previous few days mounting the satellite on the Fregat and encapsulating it inside the Soyuz payload fairing. Cranes hoisted the 9,003-pound (4,084-kilogram) spacecraft on top of the Soyuz launcher inside the pad's mobile tower Friday night.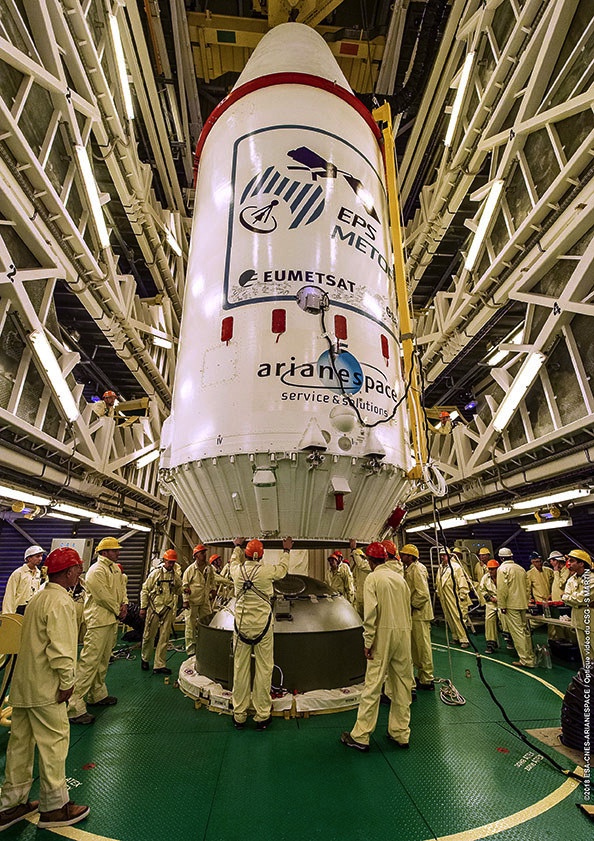 Workers conducted additional payload checks Saturday after installing the MetOp-C satellite on the Soyuz rocket, and managers held a launch readiness review and a launch rehearsal Monday. Officials approved the continuation of launch preps in advanced of Tuesday's countdown.
Tuesday night's launch will be the 19th flight of a Soyuz rocket from the European-operated Guiana Space Center in South America since the Russian launcher first flew from the jungle spaceport in 2011. The mission will mark the eighth flight of the year by Arianespace, the French launch services provider responsible for launches from French Guiana.
It's also the third time a Soyuz rocket will launch after a Soyuz-FG booster failure led to the emergency landing of a two-man crew shortly after liftoff Oct. 11 from Kazakhstan en route to the International Space Station. The next station crew is scheduled for launch Dec. 3, assuming a series of successful satellite launches using Soyuz rockets, including MetOp-C.
The MetOp-C weather satellite will join two others — MetOp-A and MetOp-B — in Eumetsat's polar-orbiting constellation collecting data and imagery for forecasters around the world.
"With its MetOp satellites, Europe has brought meteorological observations from the polar orbit to a new standard with innovative European instruments that have massively improved weather forecasts and climate monitoring and are still unrivaled," said Alain Ratier, director-general of the European Organization for the Exploitation of Meteorological Satellites.
"According to recent impact studies, MetOp-A and -B, the two MetOps currently in orbit, contribute 27 percent of the error reduction in weather forecasts attributed to all sources of real-time observations," Ratier said.
MetOp-A was launched in 2006, and MetOp-B in 2012. Both launched aboard Soyuz boosters from the Baikonur Cosmodrome in Kazakhstan, and are still collecting data beyond their five-year design lifetimes. MetOp-C is almost identical to the two earlier satellites.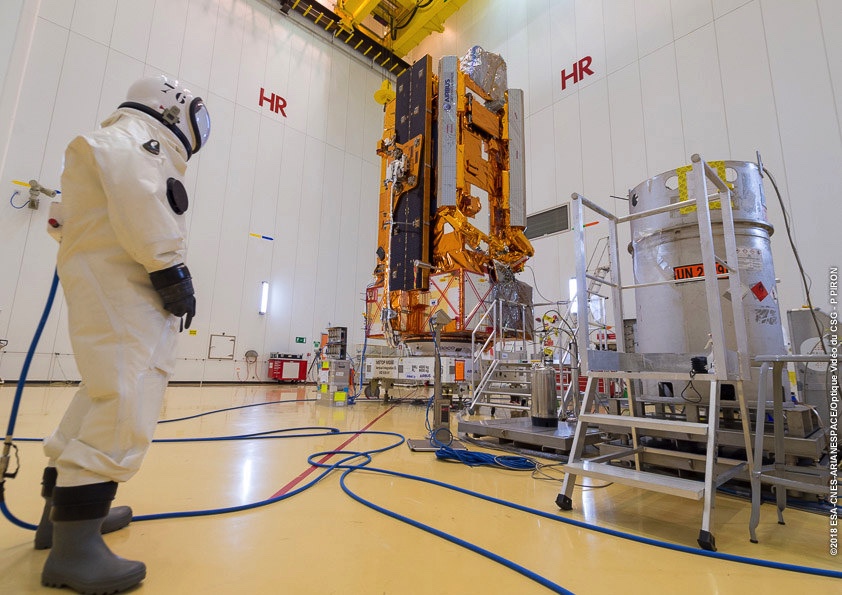 Meteorologists expect the addition of a third MetOp satellite will result in improved data to feed into weather prediction models. MetOp-C will fly in roughly the same orbit as its two predecessor satellites, with a slight time lag.
"I think it's very motivating, this tristar constellation that we will have with the MetOp satellites — the first time in operations we'll have that — because it means that every single point on Earth will be observed three times in very rapid succession of 30 minutes," said Florence Rabier, director-general at the European Center for Medium-Range Weather Forecasts.
The three satellites are expected to work together until the MetOp-A spacecraft is retired in early 2022.
"The MetOp satellites in orbit have demonstrated their significant contribution to the accuracy of weather prediction and still represent the most advanced polar-orbiting meteorological satellites in the world," said Graeme Mason, MetOp programs manager at the European Space Agency, which procured and developed the MetOp satellites for Eumetsat. "Furthermore, by greatly exceeding their original design lifetimes they are providing an excellent return on investment for the meteorological community.
The MetOp satellites are part of a trans-Atlantic partnership between Eumetsat and NOAA, which owns the U.S. fleet of civilian weather monitoring spacecraft. NOAA's polar-orbiting weather satellites circle Earth in orbits that pass overhead in the afternoon, local time, while the MetOp satellites provide mid-morning coverage.
Forecasters also use data from the U.S. Air Force's polar-orbiting weather observatories, which fly in orbits with early morning passes.
The open data-sharing scheme ensures meteorologists in the United States, Europe, and around the world have a broader picture of conditions that drive the formation and movement of weather systems.
"We're excited to have the next MetOp satellite coming on board," said James Yoe, chief administrative officer of the Joint Center for Satellite Data Assimilation, a multi-agency research center between NOAA, NASA and the U.S. Department of Defense. "Having a third MetOp satellite in orbit doesn't just provide backup. It also means more data and stability to our weather forecasting needs."
Weather satellites in polar orbits are best suited to gather information on storms and atmospheric dynamics that go into numerical weather prediction models for medium-range forecasts from 12 hours to 10 days out, according to Eumetsat. NOAA, Eumetsat and weather agencies in Russia, India, China, South Korea and Japan also operate weather satellites in geostationary orbit more than 22,000 miles (nearly 36,000 kilometers) over the equator, providing near real-time imagery useful for shorter-term forecasting.
MetOp-C carries instruments to monitor temperature, humidity, trace gases, ozone, and wind speed over the ocean. Several of the instruments were provided by NOAA, in exchange for European instrument contributions flying on U.S. weather satellites.
MetOp-C is the last of the current design of European weather satellites. Eumetsat is planning a new series of MetOp satellites, known as MetOp Second Generation, that will begin launching to polar orbit in 2022.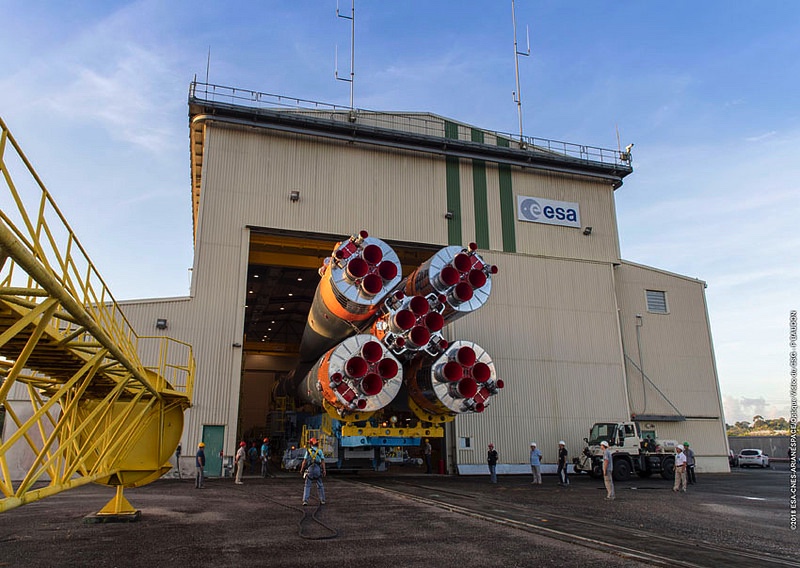 The Soyuz ST-B rocket carrying MetOp-C will head to the north from French Guiana, and drop its four kerosene-fueled first stage boosters into the Atlantic Ocean around two minutes after liftoff. The Soyuz will jettison its nose fairing at T+plus 3 minutes, 36 seconds, after boosting the MetOp-C spacecraft above the dense, lower layers of Earth's atmosphere.
The core stage of the Soyuz rocket will drop away at T+plus 4 minutes, 48 seconds, and the Soyuz third stage RD-0124 engine will shut down and separate from the launcher's Fregat upper stage at T+plus 9 minutes, 24 seconds.
Two firings by the Fregat main engine are required, first to reach a preliminary elliptical parking orbit, then to inject the MetOp-C spacecraft into the planned nearly circular deployment orbit ranging between 498 miles (803 kilometers) and 508 miles (819 kilometers) above Earth, with an inclination of 98.7 degrees.
Separation of the MetOp-C satellite from the Fregat upper stage is scheduled for T+plus 60 minutes, 18 seconds.
Controllers at ESA's operations center in Darmstadt, Germany, will oversee a three-day initial activation and checkout period on the new satellite, beginning with monitoring for the execution of pre-programmed commands for MetOp-C to unfurl its solar panel shortly after arriving in orbit.
Eumetsat will take control of the satellite around 72 hours after launch and begin switching on MetOp-C's instruments for several months of testing. Officials expect to declare MetOp-C for operational service early next year.
More photos of the Soyuz rocket's rollout and the installation of the MetOp-C satellite atop the launcher are posted below.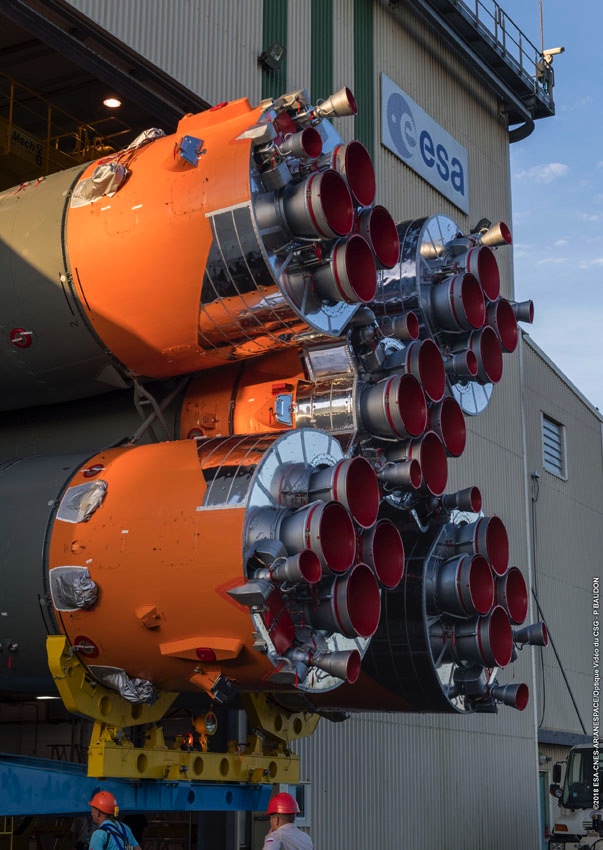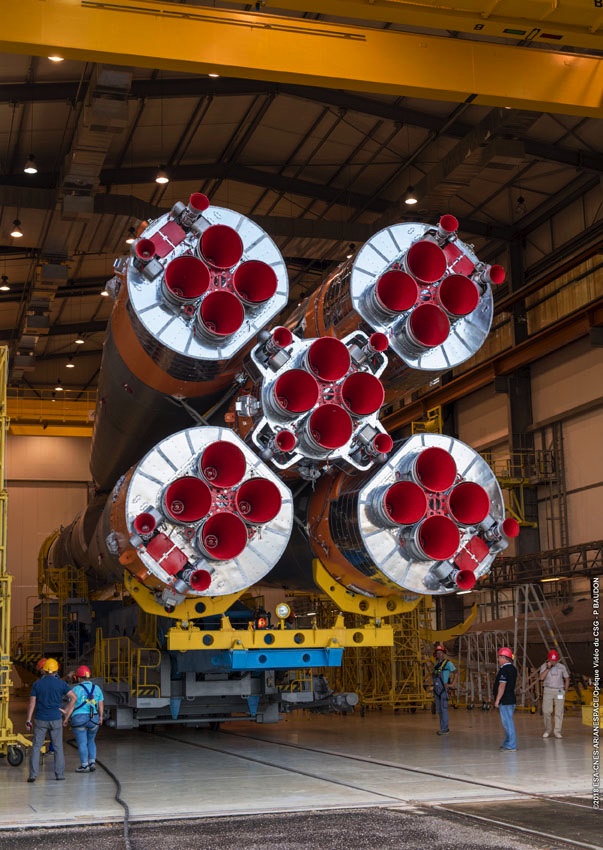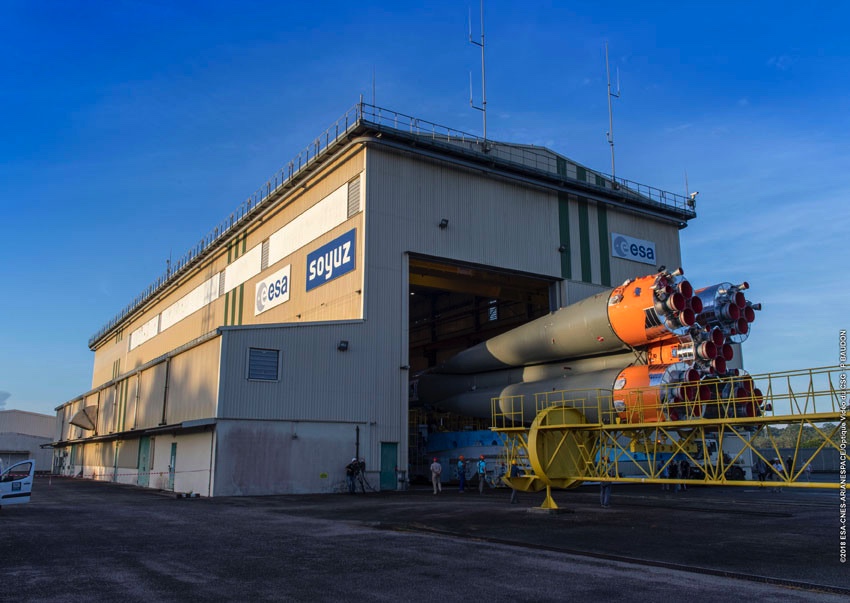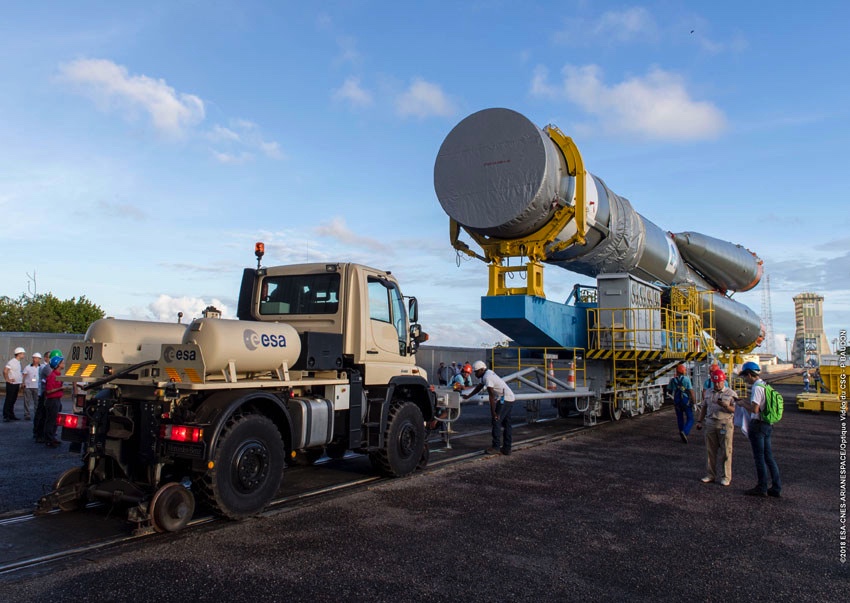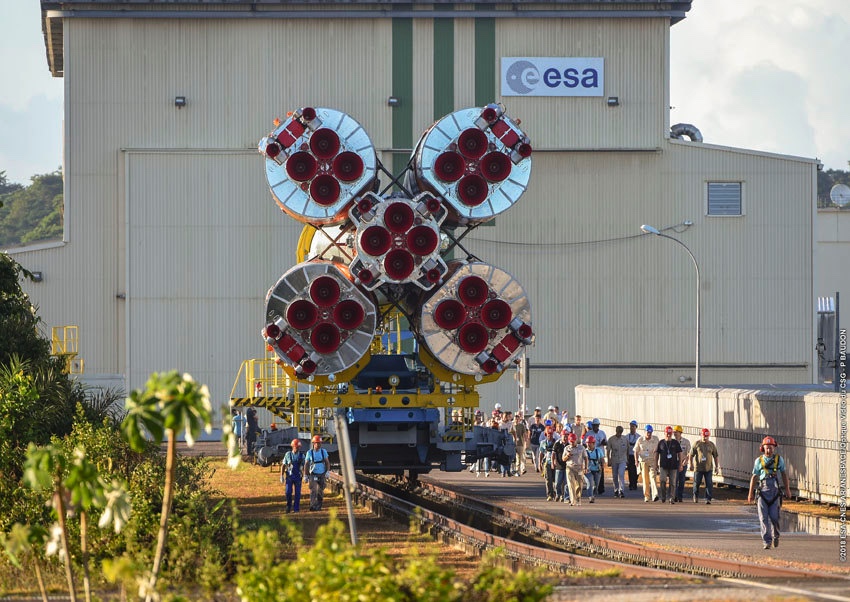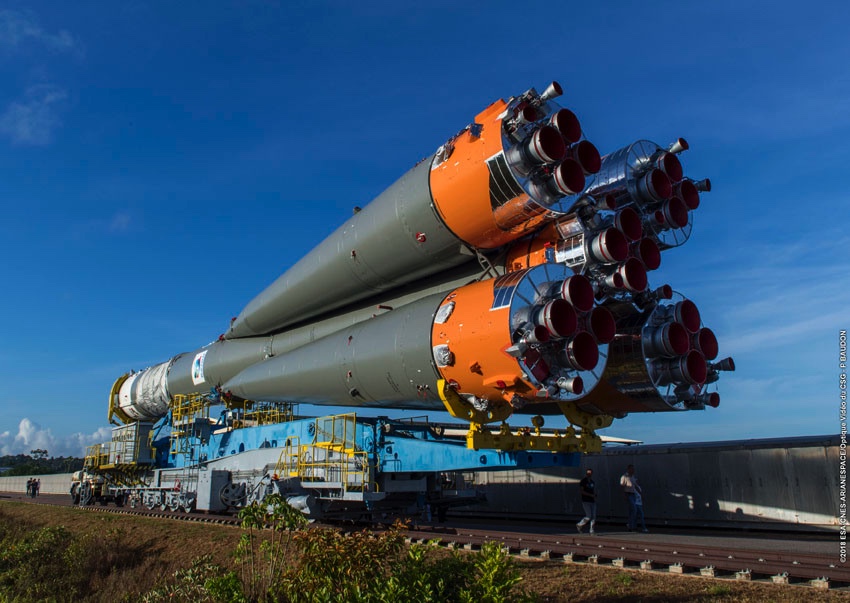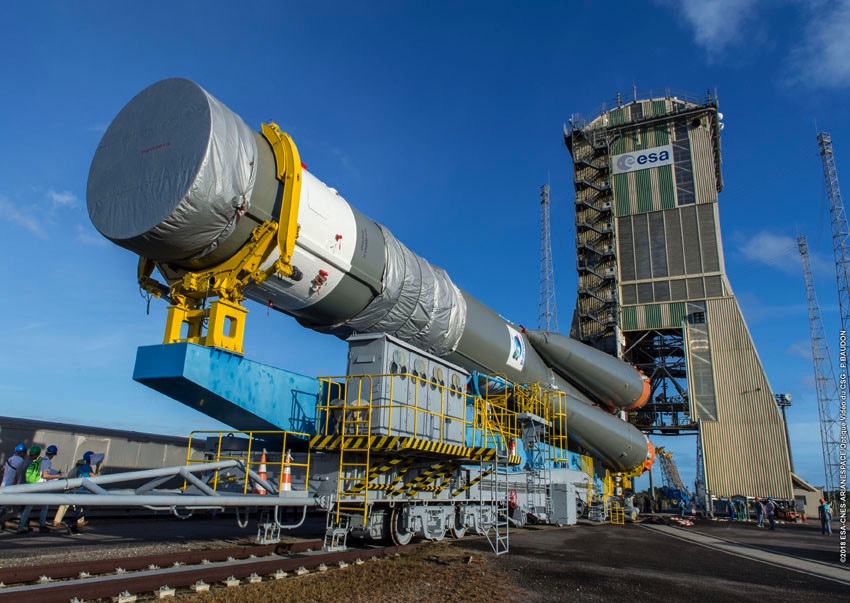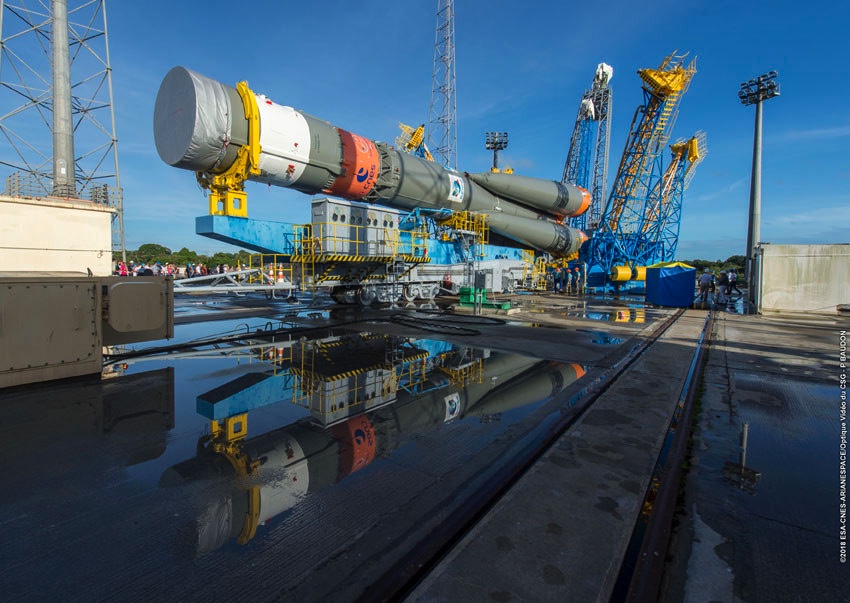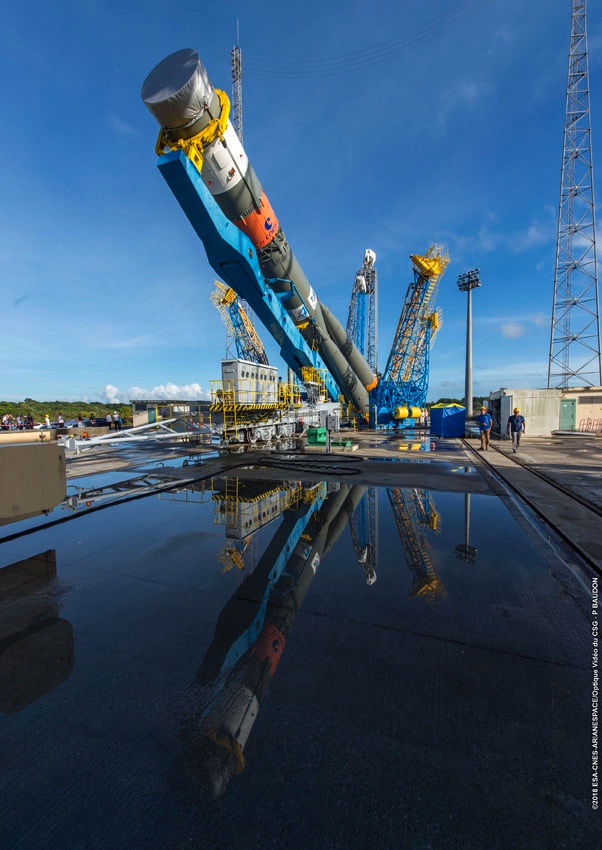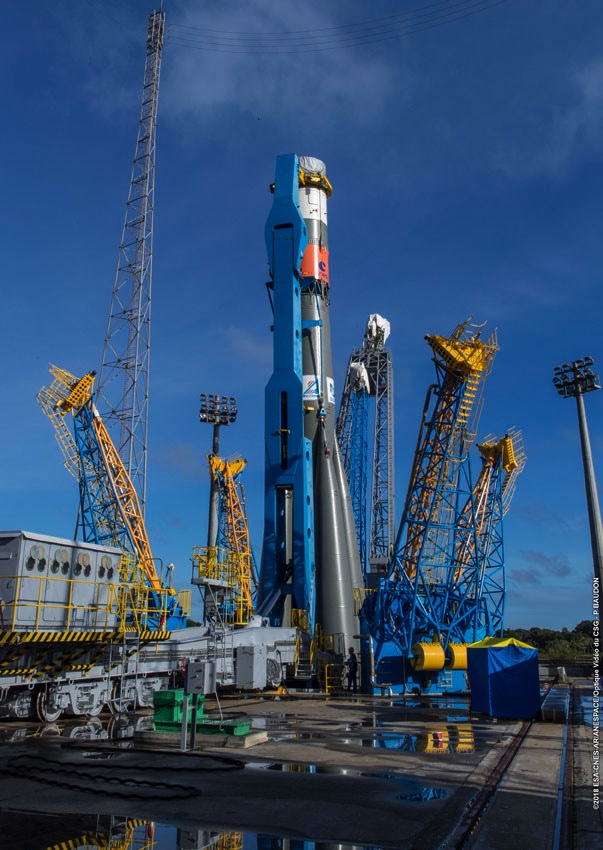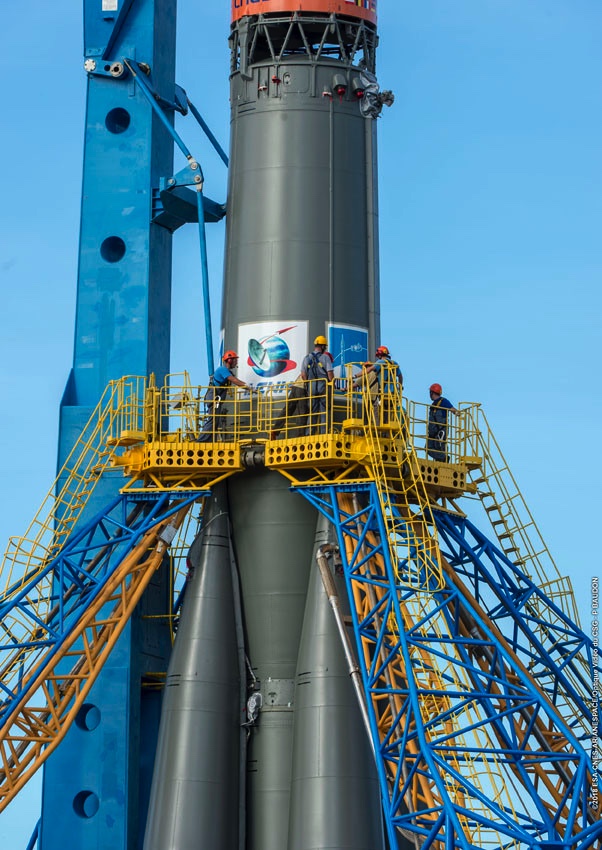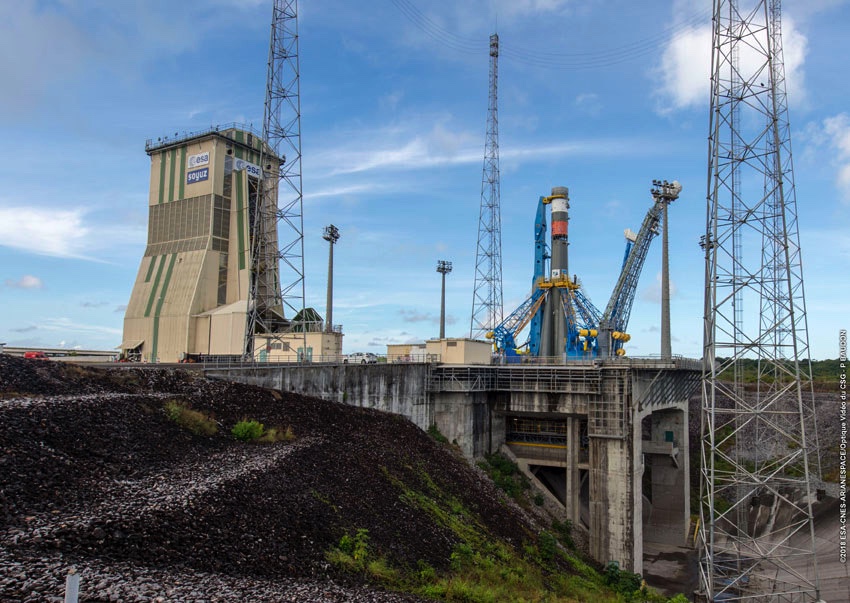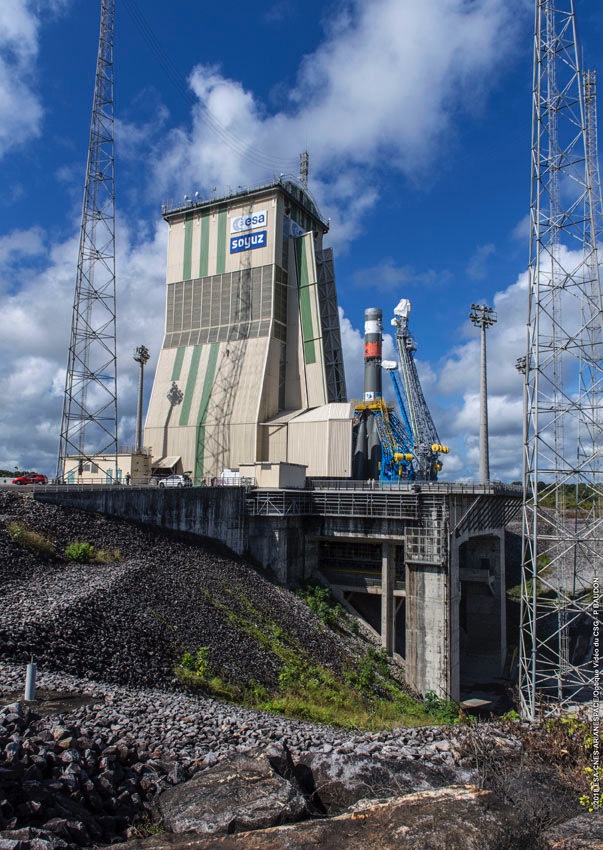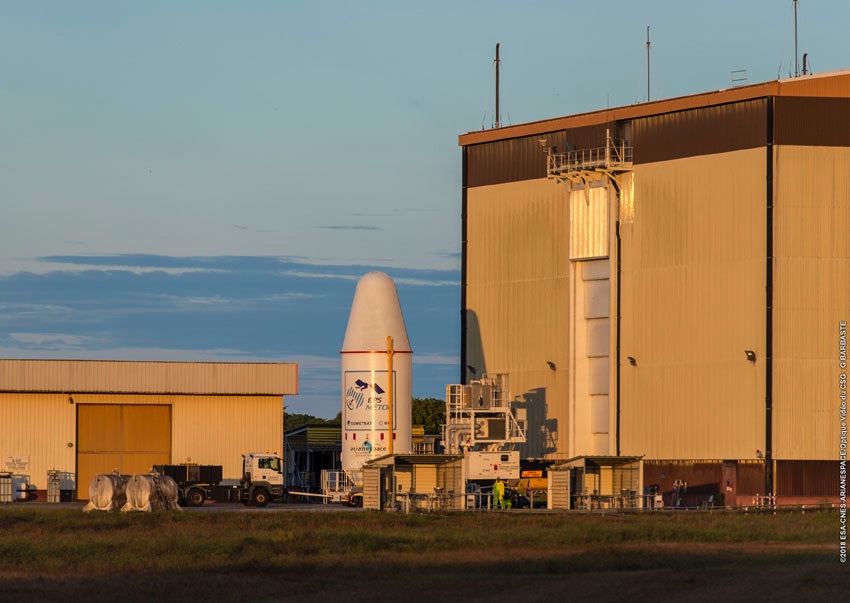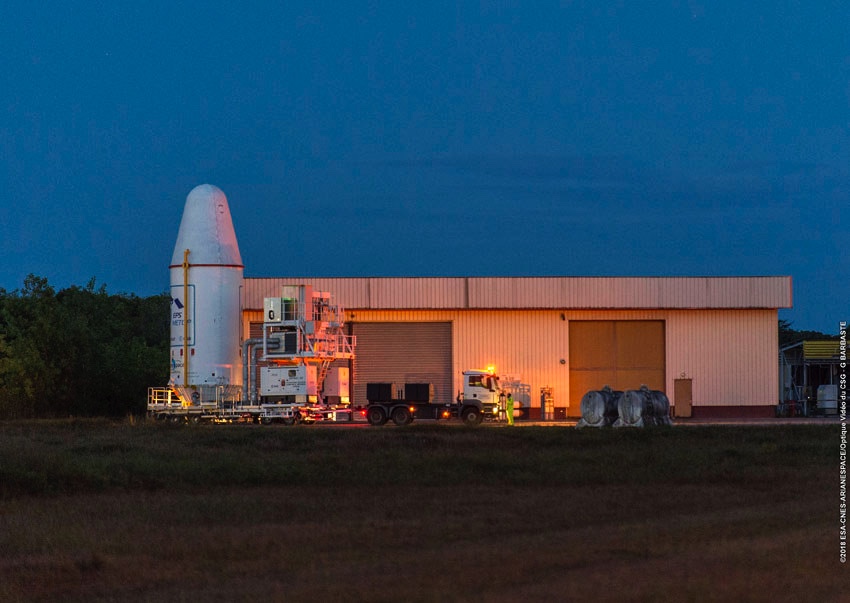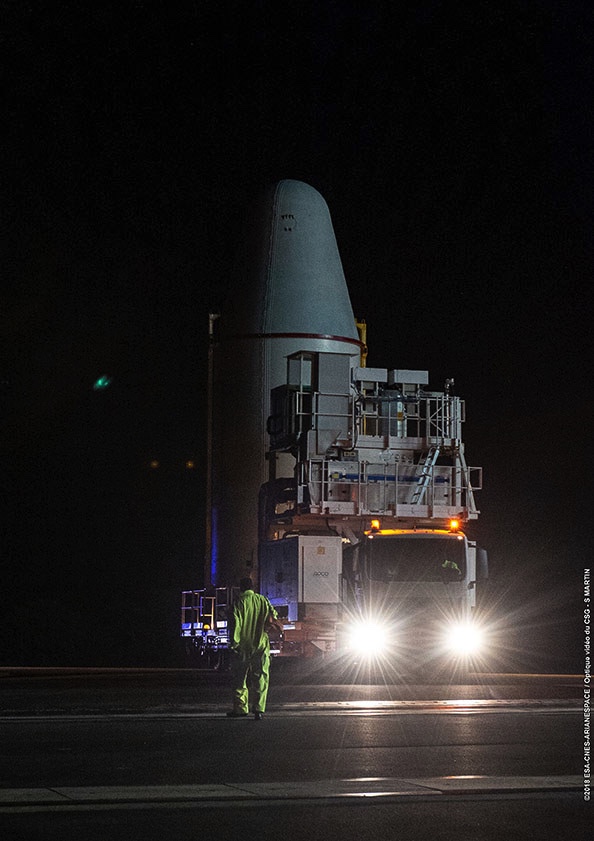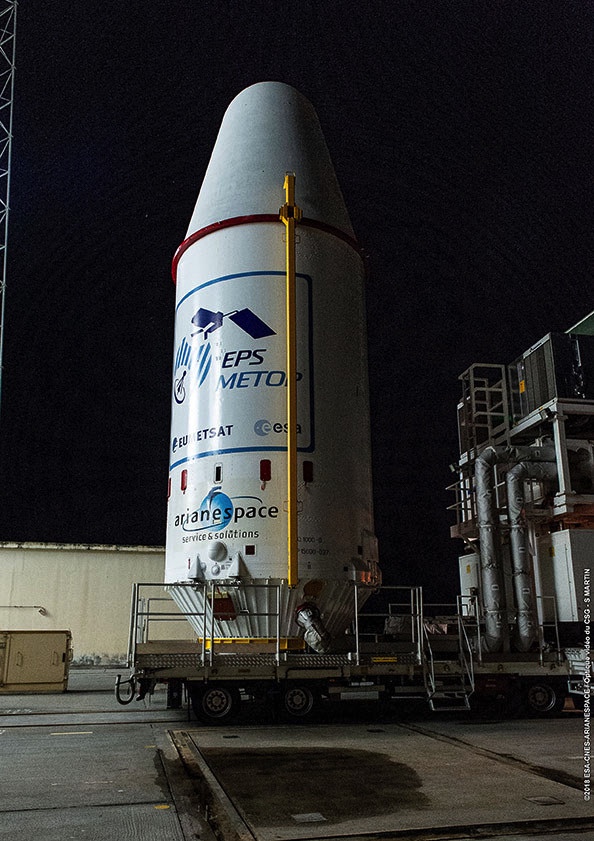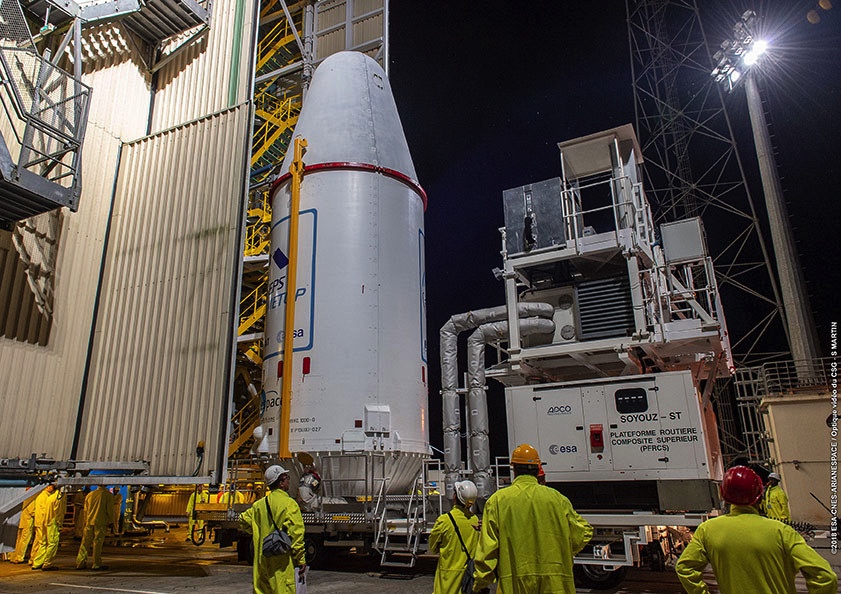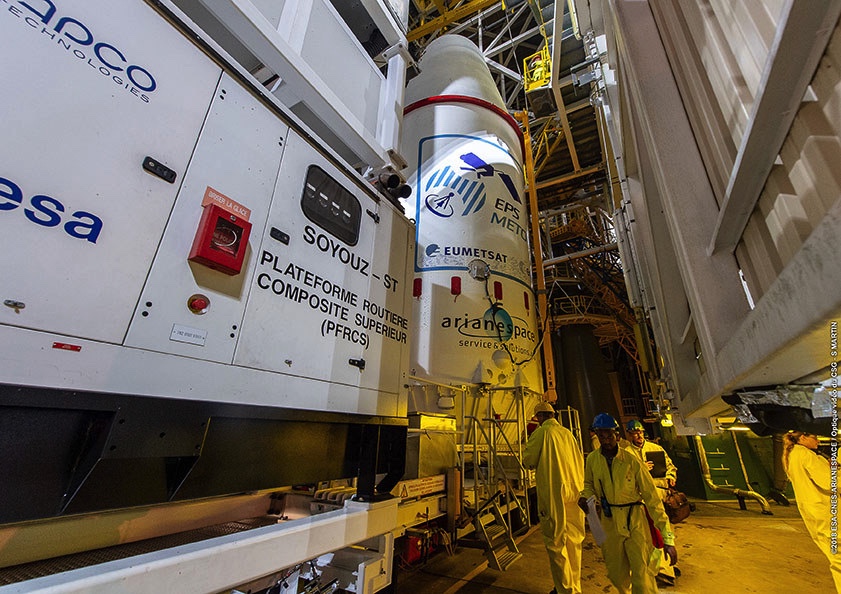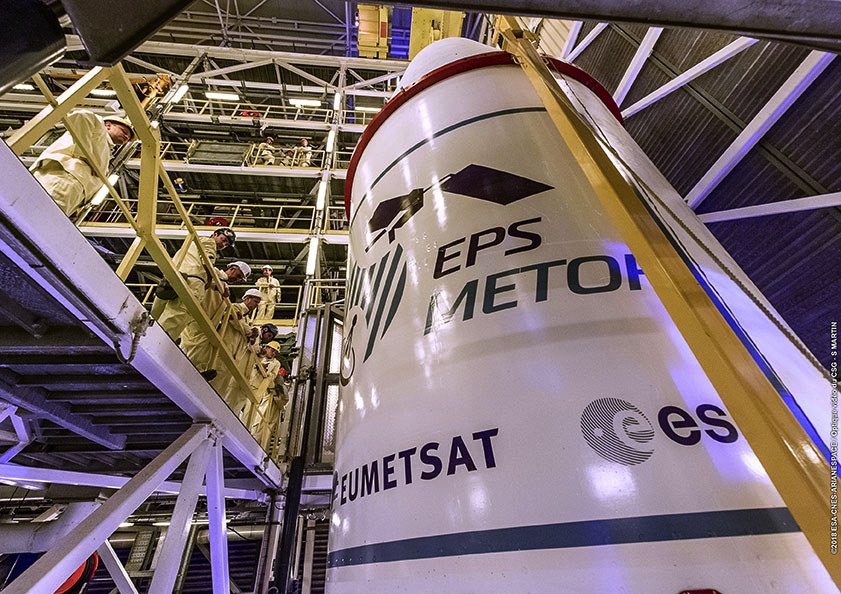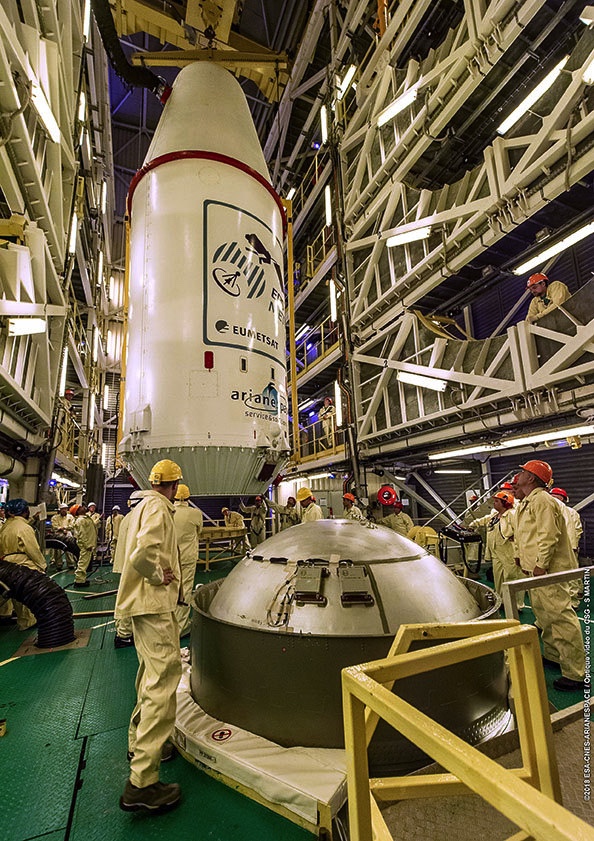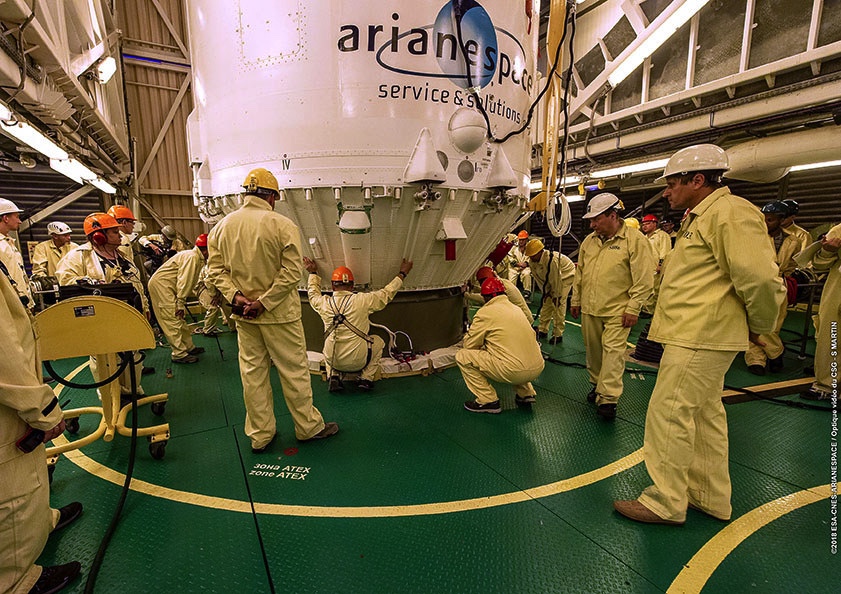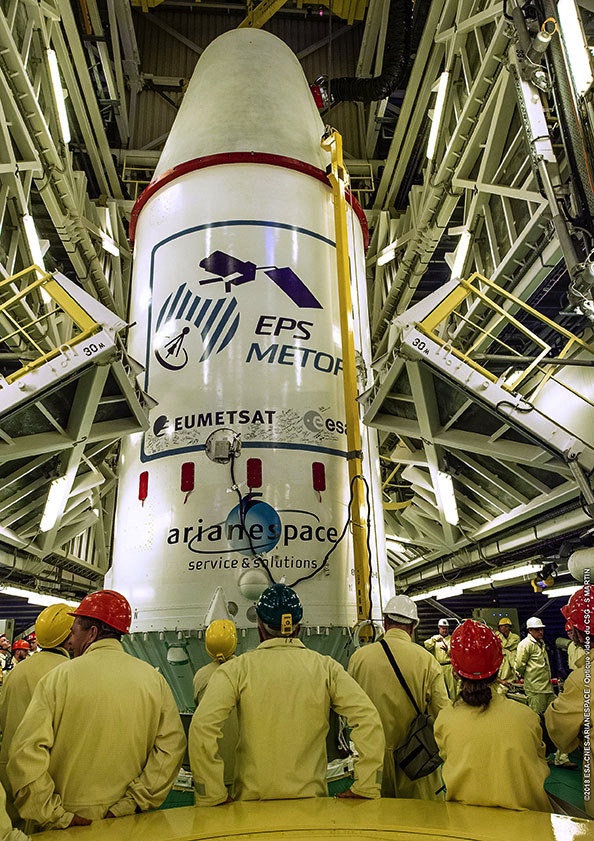 Email the author.
Follow Stephen Clark on Twitter: @StephenClark1.