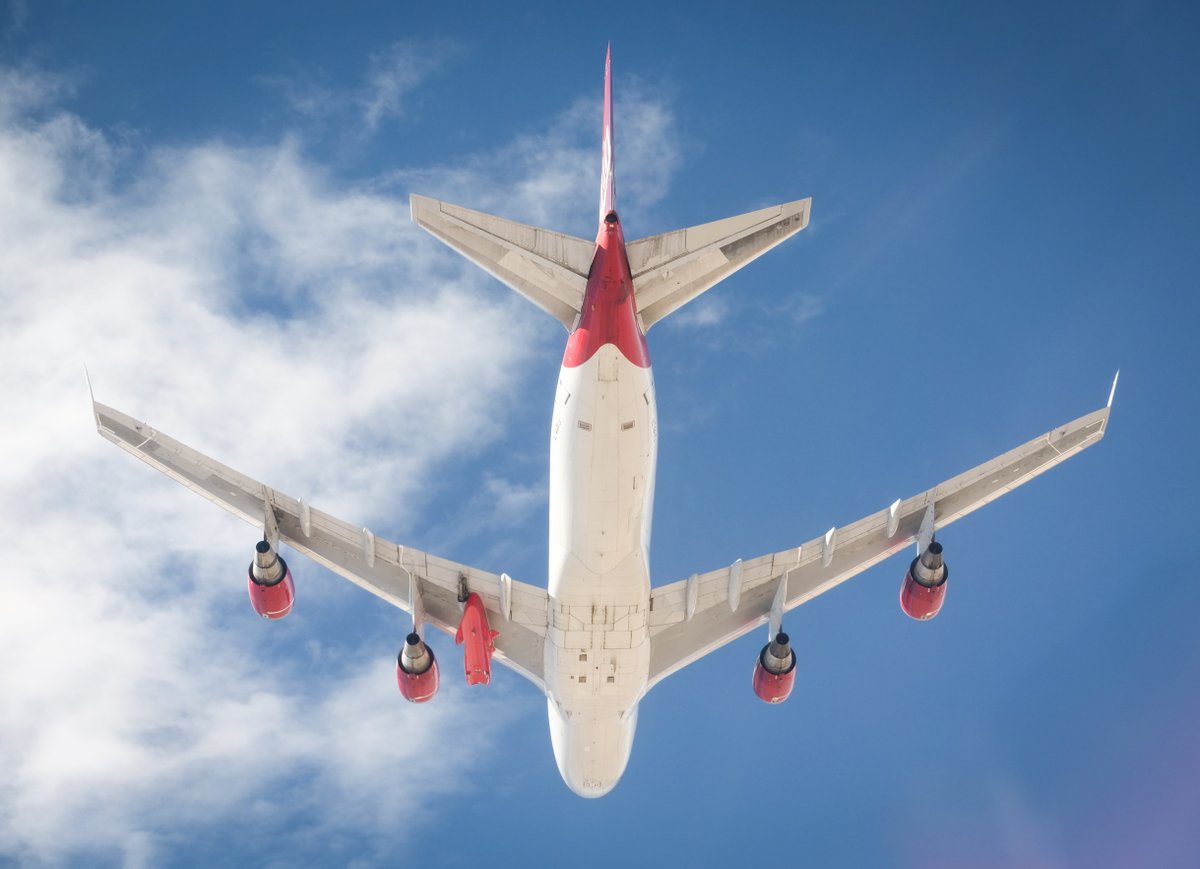 LONG BEACH, California — The attachment of a mounting bracket for Virgin Orbit's smallsat launcher under the wing of a modified passenger jetliner portends the start of a series of captive carry tests with a full-scale model of the rocket, culminating in a drop of the vehicle before the first orbital launch attempt.
Virgin Orbit is developing the LauncherOne rocket, which is set to become the first liquid-fueled orbital-class rocket to be dropped from from a carrier aircraft. The company says the first launch could happen by the end of this year, but officials have not set a target date for LauncherOne's maiden orbital test flight.
But the addition of a new pylon under the left wing of Virgin Orbit's Boeing 747 carrier jet, named "Cosmic Girl," signals testing of the LauncherOne system is about to enter a new phase, beginning with a series of captive-carry flights of an inert launch vehicle.
On operational missions, Virgin Orbit's LauncherOne rocket will be dropped from the Boeing 747 jumbo jet over the ocean before igniting its main engine and climbing into orbit. The two-stage rocket, fueled by kerosene and liquid oxygen, stretches around 70 feet (21 meters) long and uses parts primarily developed and manufactured in-house at Virgin Orbit's Long Beach headquarters.
A spinoff of Branson's Virgin Galactic, which aims to fly space tourists on suborbital trips to the edge of space, Virgin Orbit is one of many commercial companies working on smallsat launchers. One competitor, Rocket Lab, has already flown its Electron smallsat launcher twice, and others are close behind.
LauncherOne is one of the few air-launched rockets of the group, and the closest new air-dropped launcher to being flight-ready. Virgin Orbit says it sells the booster to customers for around $12 million per mission, delivering up to 1,100 pounds (500 kilograms) of payload hardware to a low-altitude equatorial orbit, or up to 661 pounds (300 kilograms) to a 310-mile-high (500-kilometer) sun-synchronous polar orbit.
Dan Hart, Virgin Orbit's president and CEO, said the LauncherOne system is positioned to snag a significant share of the smallsat launch market. The company has more than $400 million in its backlog of launch contracts, covering dozens of missions for OneWeb — which is developing a constellation of 900 small communications satellites — NASA, the U.S. military and other commercial CubeSat and smallsat owners.
"There are a lot of people with concepts of launchers," Hart said in an interview with Spaceflight Now earlier this year. "There are a lot less teams with a significant amount of hardware and going to flight. That's No. 1. We are a well-supported company that is not only not doing an experiment, but actually has a production facility here in Long Beach developing rockets. So that differentiates us further."
A study last year released by Euroconsult reported more than 6,200 smallsats — spacecraft weighing up to 1,100 pounds (500 kilograms) — are expected to be launched over the next decade, representing a market value of around $30 billion. Companies developing new light-class launchers say they will provide smallsats with a lower-cost launch option than existing rockets, which are sized to either carry up heavier payloads or bundle numerous microsats and CubeSats together on a single flight.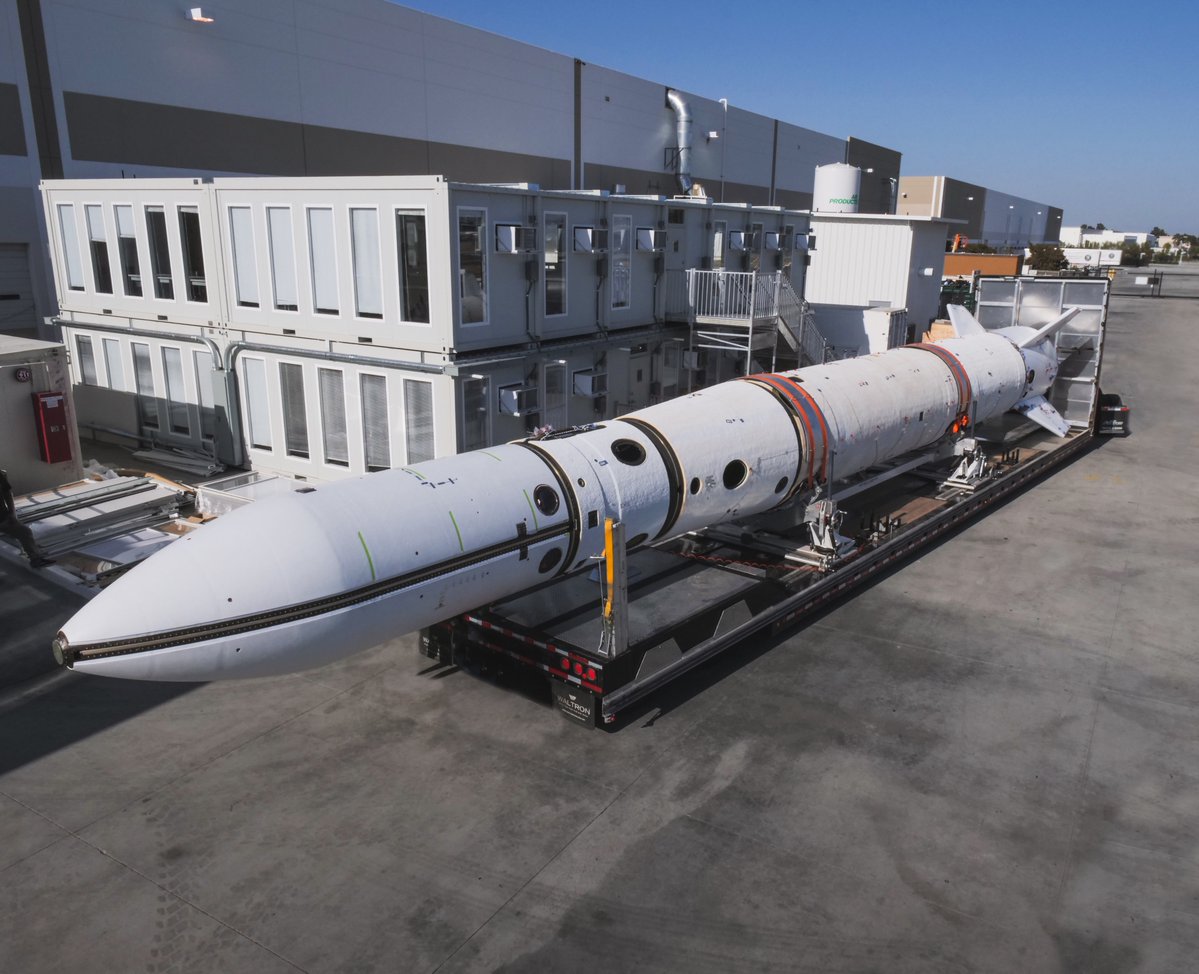 CubeSats have also been deployed from the International Space Station. While that alternative carries an attractive price for smallsat owners, it limits payloads to a single type of orbit roughly 250 miles (400 kilometers) above Earth, inclined 51.6 degrees to the equator.
To make the smallsat economy more vibrant, companies need to be able to put their satellites in a range of orbits. Analysts say that day will come when dedicated light launchers come to market.
"There's a lot of pent-up need," Hart said. "There's a lot of thirst for launch, and we'll have a bright future."
---
Spaceflight Now members can read a transcript of our full interview with Dan Hart. Become a member today and support our coverage.
---
Virgin Orbit builds more than 90 percent of LauncherOne at its plant adjacent to Long Beach Airport, according to Will Pomerantz, vice president of special projects at the company. That vertical integration, coupled with an emphasis on simplicity and 3D printing, will make LauncherOne viable in the competitive commercial smallsat launch market, company officials said.
The air-launched concept also makes Virgin Orbit capable of putting up satellites into different types of orbits, ranging from polar to equatorial inclinations. LauncherOne's first test flight will follow a southerly heading over the Pacific Ocean off of Southern California, following takeoff from Mojave Air and Space Port.
Future missions, beginning with a multi-satellite launch for the U.S. military's Space Test Program next year, will be staged from NASA's Kennedy Space Center in Florida, and Virgin Orbit last month announced plans to base missions out of Cornwall Airport Newquay in southwest England.
The company says it is also assessing launch operations at Ellison Onizuka Kona International Airport in Hawaii and the former Roosevelt Roads Naval Station in Puerto Rico.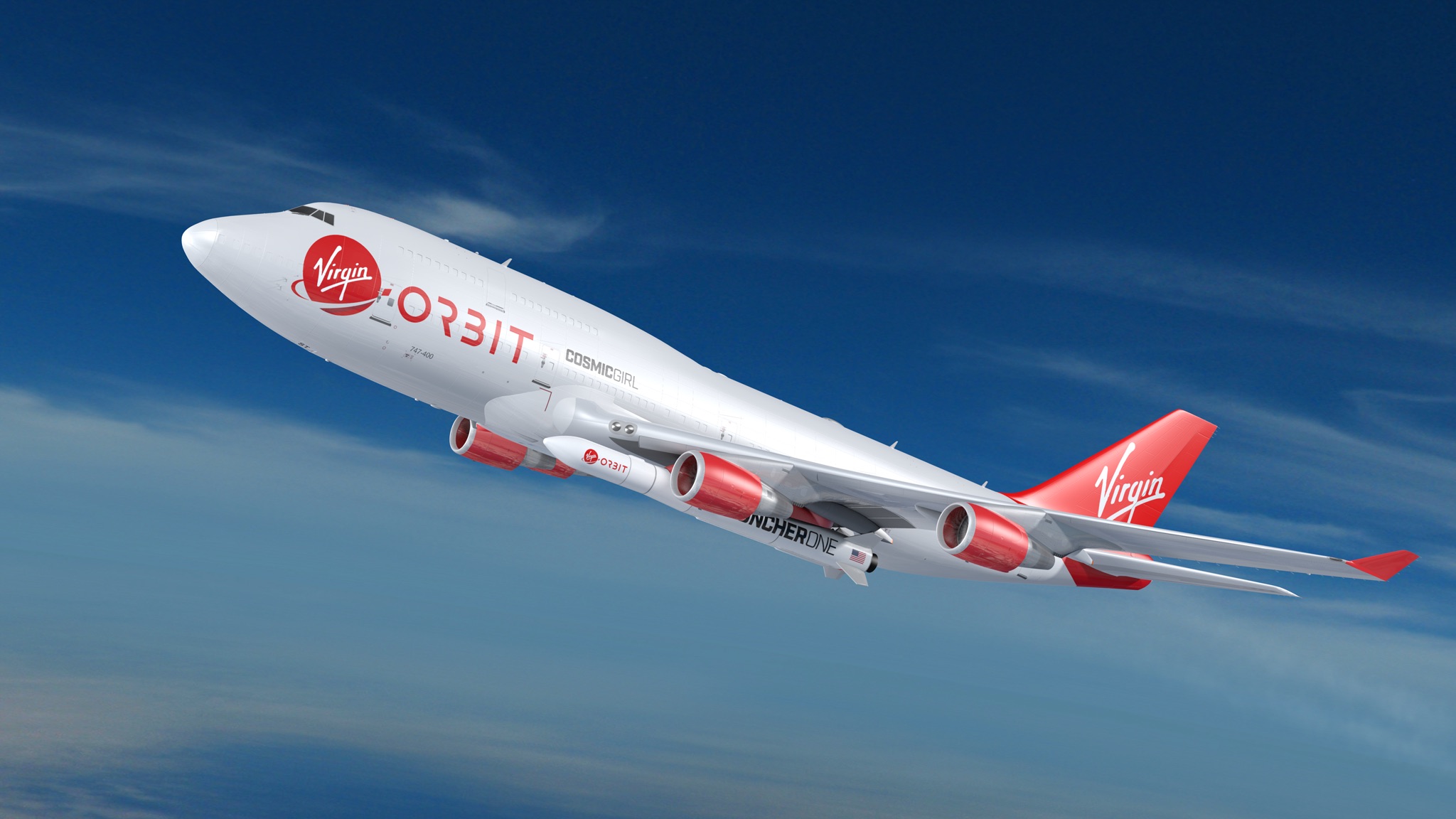 "Commercial is really leading the charge in small satellites," said Hart, a former Boeing executive and a veteran of the Delta launch team. "Government has gotten involved, which is great to see.
"I think we're seeing more momentum building as the government is coming to a realization that there are all these platforms and launch systems that are becoming available to them, which is a very different model than we saw some 40 years ago, where government really plowed the path, developed the technology, and eventually commercial launch started to come about in the '80s and early '90s," Hart said. "This is really very strongly driven by commercial entrepreneurs, and a fair amount of investment that's coming in, which puts the government community in a great position."
Buoyed by hundreds of millions of dollars from Branson and Abu Dhabi's Aabar Investments, Virgin Orbit has started up a factory adjacent to Long Beach Airport, built test stands near Mojave — home to Virgin Galactic — and now has parts of multiple rockets under construction.
Virgin Orbit's relationship with Branson also allowed the burgeoning launch company to acquire LauncherOne's carrier aircraft from Virgin Atlantic. Ground crews have stripped around 30 tons of weight and passenger seats from the airplane to allow it to haul LauncherOne — which weighs 57,000 pounds (nearly 26 metric tons) fully fueled — to an altitude of 35,000 feet (10.7 kilometers) to begin its journey into orbit.
LauncherOne is designed as an expendable rocket, but Virgin Orbit views the carrier plane mothership as part of the overall launch system. The air-dropped satellite launcher concept has its roots in Virgin Galactic, which at first considered lofting the rocket under the WhiteKnightTwo carrier jet used by the SpaceShipTwo suborbital rocket plane.
"If you look at where we are right now, No. 1, we have the most reusable initial stage that anybody has ever thought of having, a Boeing 747, which has been the workhorse in aeronautics for ages now," Hart said. "That's point No. 1 — very reusable and very flexible. We're on an operational cadence driven by a 747, not a launch pad.
"No. 2, our focus has been to drive the cost down through advanced manufacturing," he said. "It's to make as simple of a rocket as possible driven by manufacturing. It'll be a horse race a little bit over what kinds of reusability approaches come about, and how we innovate and what kind of manufacturing innovations we find, and we're always going to pick the most efficient way to operate for our customers."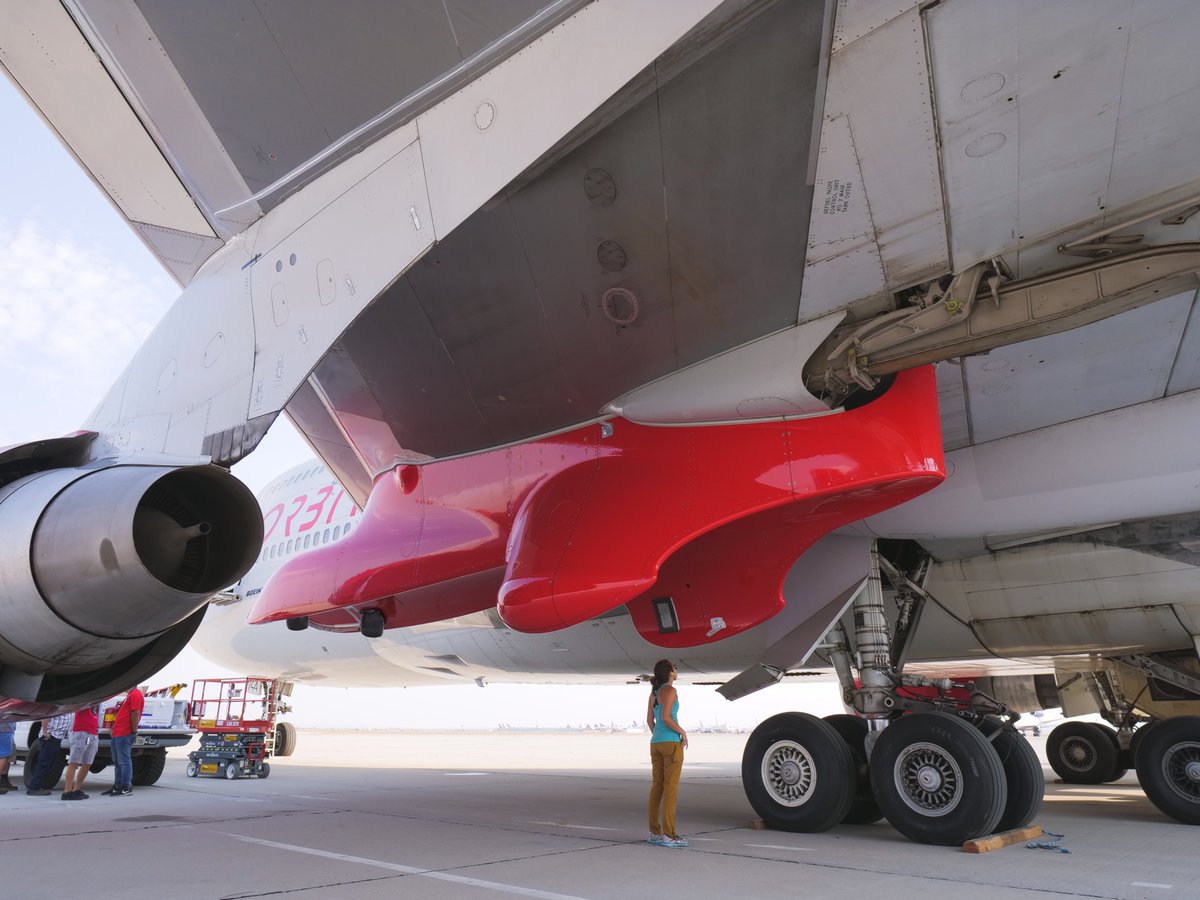 Simplicity is key to Virgin Orbit's ethos.
"We're not trying to build the biggest rocket, the highest-thrust rocket, the fastest rocket," said Will Pomerantz, Virgin Orbit's vice president of special projects, as Spaceflight Now toured the company's Long Beach factory in May. "We're trying to build the most affordable and reliable rocket that we think is commercially viable in the long run."
Virgin Orbit's engineers devised a rocket made entirely of carbon composite structures, using a single engine on its first stage and another engine, similar to the booster's powerplant, on the upper stage.
The NewtonThree engine on the first stage will generate 73,500 pounds of thrust in vacuum, firing for around three minutes on each mission. The second stage's NewtonFour engine will ramp up to 5,000 pounds of thrust, and can be reignited in space to maneuver into different orbits.
Both engines have been test-fired for years, and the finish line in the NewtonThree and NewtonFour development campaign is in sight for Virgin Orbit.
One major piece of the rocket Virgin Orbit outsourced was the engine turbopumps, which are produced by Barber-Nichols, the same company that designed the turbopump for SpaceX's Merlin rocket engine.
"The engines were the first part of the program that we started, well before we were thinking about avionics and tanks," Pomerantz said.
Virgin Orbit says it can build 24 rockets per year out of the Long Beach plant, thanks to new manufacturing techniques made possible with 3D printing. A massive hybrid manufacturing tool the size of a truck produces full-scale thrust chambers for the NewtonThree engine.
Parts manufactured by the hybrid tool, which can churn out components using 3D printing or with traditional "subtractive" processes, have been proven on Virgin Orbit's test stands in the Mojave Desert.
"Right now, to manufacture a NewtonThree engine using traditional subtractive manufacturing is about 10 months," Pomerantz said. "We'd like to build 24 rockets per year. You can do that with one part that takes 10 months, but it's not ideal. You'd have to build a bunch of them parallel. You'd have to start in advance. There are cash flow implications to that. There are risk implications to that."
New machining techniques could cut the time to build a rocket engine from 10 months to a few weeks, according to Pomerantz. Engineers can enter specifications for a part, and let the machine's computer do the rest.
"This is one of the big revolutions," Pomerantz said. "In my opinion, 3D printing has not yet made a very major impact on aerospace. A lot of people have (made) a bracket or widget or something modest, but nobody has flown a critical system yet."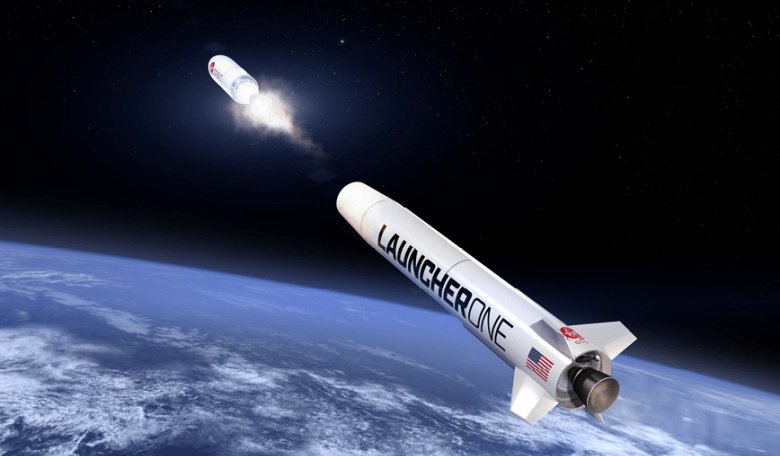 In a separate part of the factory in Long Beach, engineers examine circuit boards that will go into computers responsible for overseeing the performance of LauncherOne's engines, separation systems, destruct mechanism, and other vital functions.
Miniaturization is the mantra here.
Like any rocket, LauncherOne will need avionics and computers to safely, and automatically, guide it into orbit.
"It's the same number of boards everyone else would have, but every time we shrink a big box from desktop computer-sized to the size of an iPad, that's 10 pounds that we're saving," Pomerantz said. "That starts to add up on a smaller vehicle."
Pomerantz said Virgin Orbit has drawn on engineering talent from computer companies to marry that know-how with the aerospace industry.
"If you're looking for companies who have spent a lot making computers miniaturized … it's Samsung, it's Apple," he said.
LauncherOne will use an autonomous safety system, which would be activated to terminate a mission if it flew off course. SpaceX is already flying such a destruct mechanism on its Falcon family of rockets, eliminating the need for a range safety officer to send a flight termination command.
That streamlines LauncherOne's range requirements, permitting it to fly from a barebones spaceport.
"That's what allows us to fully take advantage of the flexibility that comes with the airplane," Pomerantz said. "We have found that one of our main selling points for our customers is the flexibility to launch from a variety of locations to hit different inclinations and orbital parameters. So it's nice to say we can fly from Mojave today, or from the SLF (Kennedy Space Center's Shuttle Landing Facility) tomorrow, and from other places.
"If we have to go spend a couple of years working on FAA (Federal Aviation Administration) licensing, then that's just a hollow talking point. We'd like for that to be very real."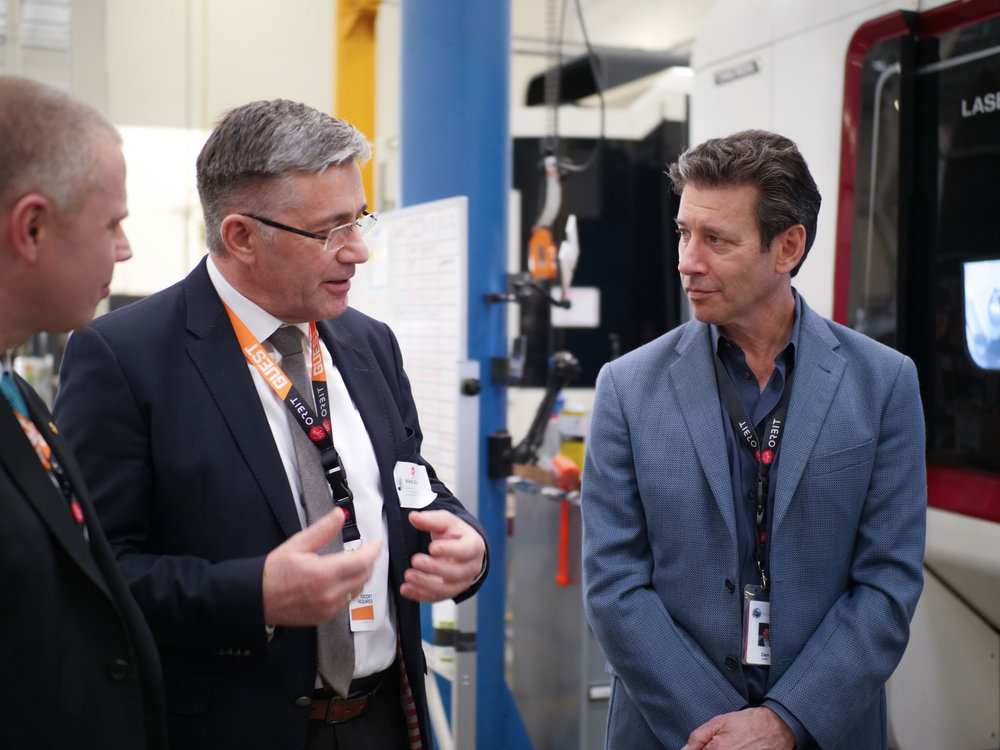 LauncherOne will employ a similar air-launch concept as Northrop Grumman's Pegasus rocket, which first flew in 1990. Pegasus rockets, originally developed by Orbital Sciences, have launched on 43 orbital missions to date, with the 44th Pegasus flight carrying a satellite scheduled in early October.
But a Pegasus mission is priced at more than $50 million — out of reach for commercial smallsat owners — and NASA has been the only Pegasus customer in recent years.
"Pegasus was a very innovative system," Hart said. "It definitely plowed ground that was very valuable for the whole industry. It arrived at a time that was probably a little early for the kind of capability that small satellites can bring forward. Now, it's a different era."
LauncherOne will soon take to the skies for the first time, beginning with a series of captive-carry tests of an atmospheric test vehicle under Cosmic Girl's wing.
Since the installation of the pylon, the rocket's carrier plane has conducted several flights out of Southern California Logistics Airport in Victorville, California, according to online aircraft tracking websites.
Virgin Orbit's pilots, led by Kelly Latimer, will practice flying the 747 jumbo jet with the rocket on-board, checking out the airplane's aerodynamic and handling qualities. Latimer is a former Air Force combat pilot, and she later served as a test pilot for NASA and Boeing before joining Virgin.
The captive-carry testing will culminate in a drop of the LauncherOne test rocket, filled with water instead of propellant to simulate the weight of a fully-fueled booster. Latimer's flying team and a network of instrumentation will evaluate the airplane's response to the rocket's release, and sensors aboard the test booster will collect data as it free falls back to Earth.
Hart said flight testing with LauncherOne's mothership and the completion of engine testing were two of his top priorities.
In an email update Friday, Virgin Orbit detailed some of its recent propulsion testing milestones.
"The LauncherOne program made some huge gains in August, as we conducted some of our most serious and ambitious tests yet, highlighted by a series of hotfires of a fully integrated upper stage," the company said. "For years, we've been testing flight-like engines, flight-like tanks, and flight-like avionics and software — but now, all those elements are working together in a single integrated test.
"But work on our other test stands hasn't stopped! We're busier than ever with high fidelity tests, including a full simulated mission for our upper stage engine. We pushed NewtonFour, our flight avionics and flight software to the limit — first running a hotfire that lasted more than six minutes (367 seconds, to be exact), followed by a half-hour breather before the engine automatically re-ignited for another 37-second 'circularization' burn."
On the aircraft side, the upcoming drop test will be a major step leading to the rocket's inaugural orbital launch, Hart said.
"That's the final verification that all the forces and the aerodynamics are well understood."
Email the author.
Follow Stephen Clark on Twitter: @StephenClark1.