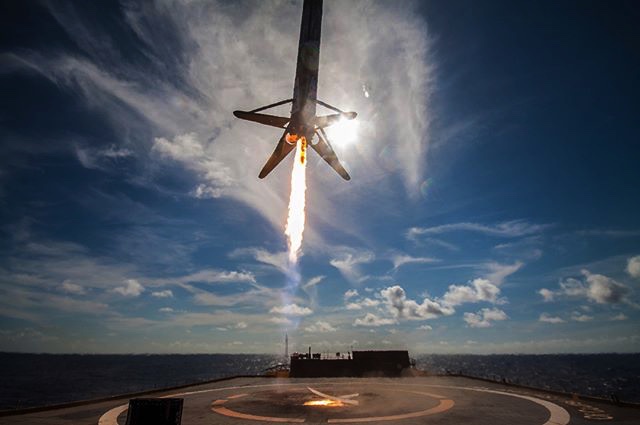 Forecasters expect good weather on Florida's Space Coast for liftoff of a Falcon 9 rocket early Tuesday with an Indonesian communications satellite.
The two-hour launch window opens at 1:18 a.m. EDT (0718 GMT) Tuesday, and SpaceX ground crews plan to raise the 229-foot-tall (70-meter) Falcon 9 rocket vertical at Cape Canaveral's Complex 40 launch pad Monday for final countdown preparations.
The payload for Tuesday's mission is named Merah Putih, representing the red and white of the Indonesian flag. Previously known as Telkom 4, the Merah Putih satellite is owned by Telkom Indonesia and is heading for a perch in geostationary orbit more than 22,000 miles (nearly 36,000 kilometers) over the equator.
SpaceX test-fired the rocket Thursday in a customary pre-launch static fire test, and the company has confirmed the launch Tuesday will reuse the first stage booster first flown May 11 on the maiden flight of the upgraded Falcon 9 Block 5 rocket.
The improved version of the Falcon 9 has now launched three times with upgraded first and second stages together on the same flight, but Tuesday's mission will be the first time a Block 5 first stage booster has been re-launched.
SpaceX recovered the first stage from the May 11 flight, which deployed Bangladesh's first communications satellite named Bangabandhu 1 into orbit, aboard a drone ship in the Atlantic Ocean.
The upgrades to the Falcon 9 Block 5 include a beefed up heat shield, retractable landing legs and other modifications to make the first stage simpler to reuse, reducing the refurbishment needed between missions.
SpaceX intends to recover the reused stage again after Tuesday's launch. The company's drone ship "Of Course I Still Love You" is en route to a position a few hundred miles east of Cape Canaveral in the Atlantic Ocean, the targeted touchdown point for the first stage.
SpaceX was expected to conduct more invasive and time-consuming inspections on the first returned Block 5 booster, and three months after its first launch, the stage is ready to go again.
"We are going to be very rigourous in taking this rocket apart and confirming our design assumptions to be confident that it is indeed able to be reused without being taken apart," said Elon Musk, SpaceX's founder and CEO, during a conference call with reporters, referring to the first Block 5 booster. "Ironically, we need to take it apart to confirm that it does not need to be taken apart. So this rocket probably won't re-fly for a couple of months."
He said the Block 5's first stage booster is designed to fly 10 times "with no scheduled refurbishment." With "moderate scheduled maintenance," Block 5 first stages could be capable of 100 missions, Musk said.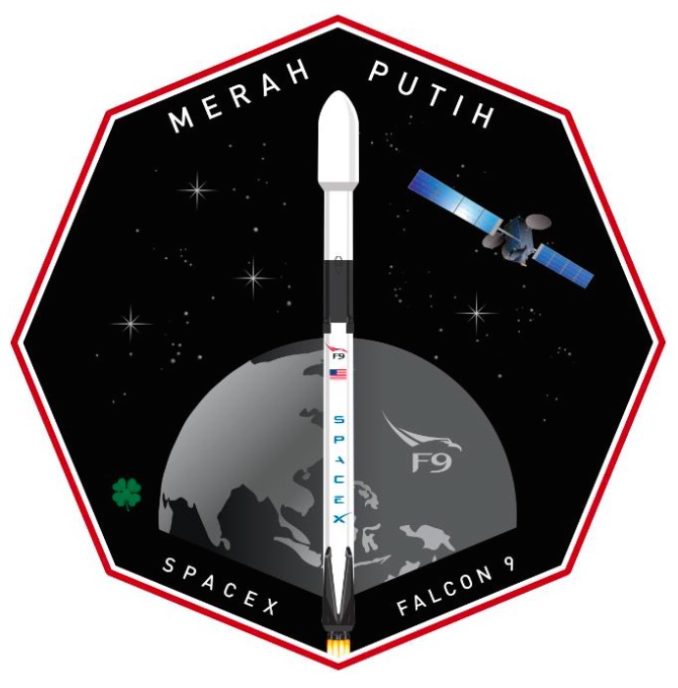 Such reuse goals are crucial to SpaceX's long-term mission of reducing the cost of space transportation, with an aim to eventually launch a Falcon 9 rocket, recover the booster, and re-launch it within 24 hours, according to Musk, who said in May that could be accomplished as soon as next year.
Between 30 and 50 boosters for Falcon 9 Block 5 vehicles could be manufactured to meet customer demand, each flying multiple times, he said.
The turnaround between the Bangabandhu 1 and Merah Putih missions will not set a record for the shortest time between flights of the same Falcon 9 first stage. That distinction goes to an older-generation Block 4 booster, which launched April 18 and then again June 29 from Cape Canaveral, before SpaceX intentionally disposed of the rocket.
Block 4-generation Falcon 9 boosters could only be reused once.
After Thursday's static fire test, workers lowered the Falcon 9 rocket and rolled it back inside a nearby hangar for attachment of the Merah Putih satellite.
Merah Putih will provide C-band telecommunications services over Indonesia and India. The new telecom craft was built by SSL in Palo Alto, California.
SSL completed construction of the Merah Putih satellite ahead of schedule, according to Telkom Indonesia, also known as PT Telkom. The new satellite will replace Telkom 1, which failed in a mysterious debris-shedding event in geostationary orbit last year.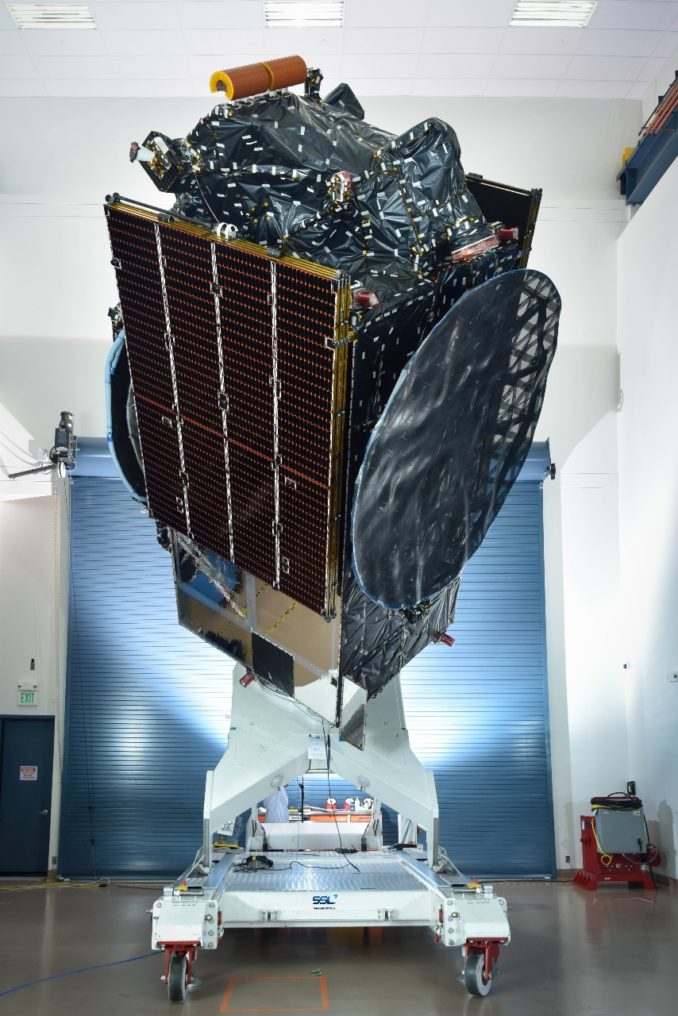 Officials from Telkom Indonesia expected the Telkom 1 satellite, which launched in 1999, to remain operational until Merah Putih's launch. But Telkom 1's failure last year forced the operator to re-route communications traffic through other satellites.
The Merah Putih satellite is designed for a 16-year life, its owner said in a statement. The spacecraft will be positioned in geostationary orbit more than 22,000 miles (nearly 36,000 kilometers) over the equator at 108 degrees east longitude.
"Satellite plays a vital role in our telecommunications infrastructure," said Zulhelfi Abidin, chief technology officer of Telkom Indonesia, in a press release earlier this year. "SSL has been an excellent spacecraft supplier and has completed the satellite construction ahead of schedule. We look forward to traveling to Florida to see the satellite launch later this summer."
Based on SSL's 1300-series satellite platform, Merah Putih carries 60 C-band transponders with coverage across the Indonesian archipelago, and other parts of South and Southeast Asia. The satellite will provide Internet, telephone and cellular backhaul services, according to SSL.
Forecasters from the U.S. Air Force's 45th Weather Squadron predict an 80 percent probability of acceptable weather during Tuesday's two-hour window.
Clear skies are expected in the overnight hours, and remnants of sea breeze thunderstorms should be west of the Space Coast at launch time.
"Monday night into early Tuesday morning, winds will remain easterly at the surface and northeasterly aloft," forecasters wrote in an outlook issued Sunday.
"Low to mid-levels will be relatively dry with minimal instability. These conditions paired with the lack of diurnal heating will contribute to primarily clear skies over the area," the forecast said. "The primary weather concerns will be any residual cumulus clouds or isolated showers pushing over the area from the Atlantic, and anvil clouds from convective activity near the Gulf Stream."
The forecast calls for a few clouds at 2,500 feet and a few clouds at 30,000 feet, light easterly winds at 8 to 10 mph, and a temperature of 77 degrees Fahrenheit at launch time.
If the launch gets delayed to Wednesday, there is a 70 percent probability of good weather as more moisture arrives in the area, raising the chances of thick clouds.
Email the author.
Follow Stephen Clark on Twitter: @StephenClark1.