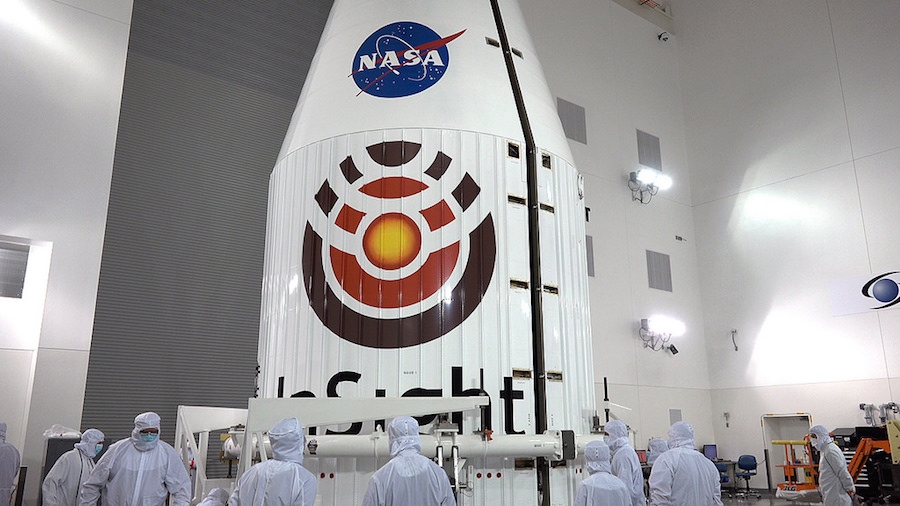 Now cocooned inside a heat shield and the nose shroud of an Atlas 5 rocket that will send it to Mars, NASA's InSight lander is awaiting launch May 5 from Vandenberg Air Force Base, California.
These photos show InSight's heat shield, measuring around 8.7 feet (2.6 meters) in diameter, being lifted onto the spacecraft's back shell April 12 to enclose the lander for the trip to Mars. The heat shield and back shell will protect the probe during descent through the Martian atmosphere.
Once fully assembled in its cruise configuration — with fixed solar array wings to provide electricity during the nearly seven-month journey to Mars — the 1,530-pound (694-kilogram) InSight spacecraft was encapsulated inside the Atlas 5 rocket's payload fairing April 16.
The shroud measures around 13 feet, or 4 meters, in diameter and will jettison from the Atlas 5 rocket approximately four-and-a-half minutes after liftoff.
InSight and its payload fairing were transported from a payload processing clean room to Space Launch Complex 3-East at Vandenberg on April 23. A crane hoisted the payload on top of the Atlas 5 rocket inside the launch pad's mobile gantry, capping assembly of the 188-foot-tall (57-meter) launcher.
Liftoff is set for May 5 during a two-hour launch window opening at 4:05 a.m. PDT (7:05 a.m. EDT; 1105 GMT). The mission has until June 8 to depart Earth during this year's Mars launch period, or else wait until mid-2020.
Landing on Mars is scheduled for Nov. 26, when InSight will deploy a parachute and fire braking rockets to touch down on a broad equatorial plain named Elysium Planitia to begin studying the red planet's seismic activity and probing its interior structure.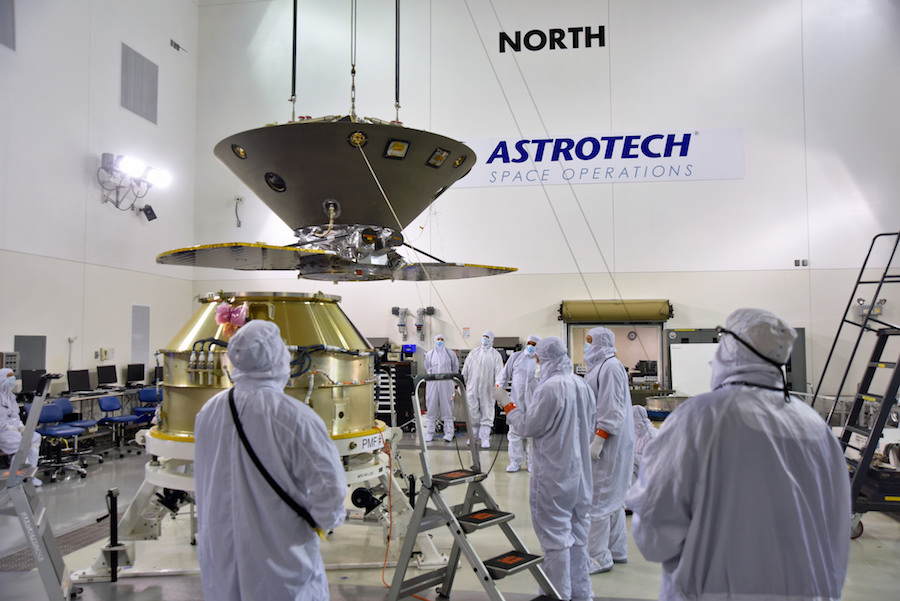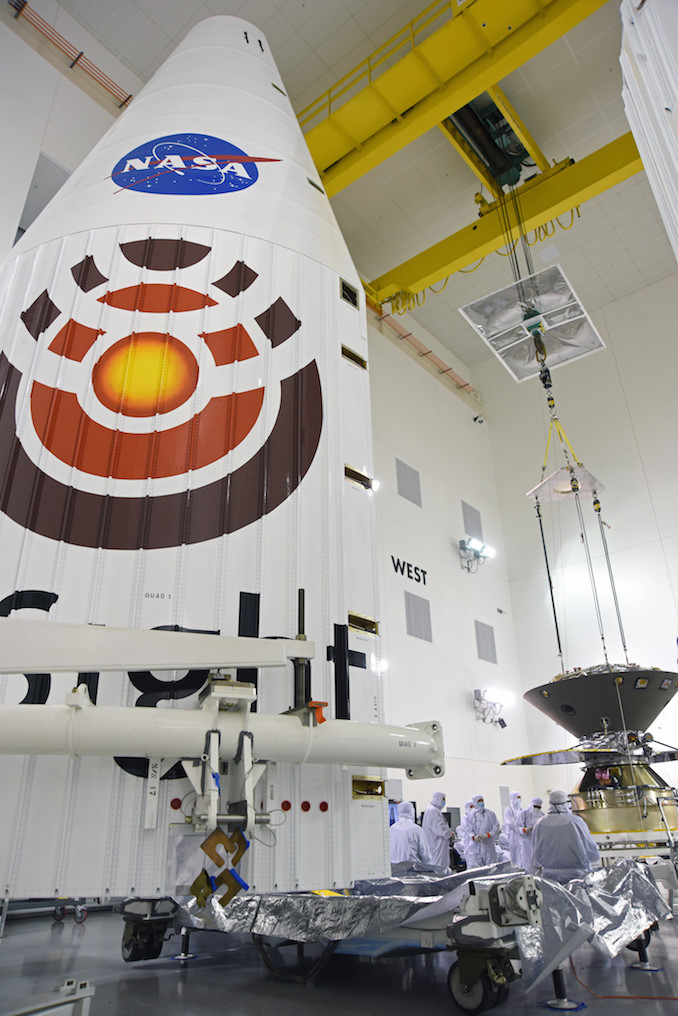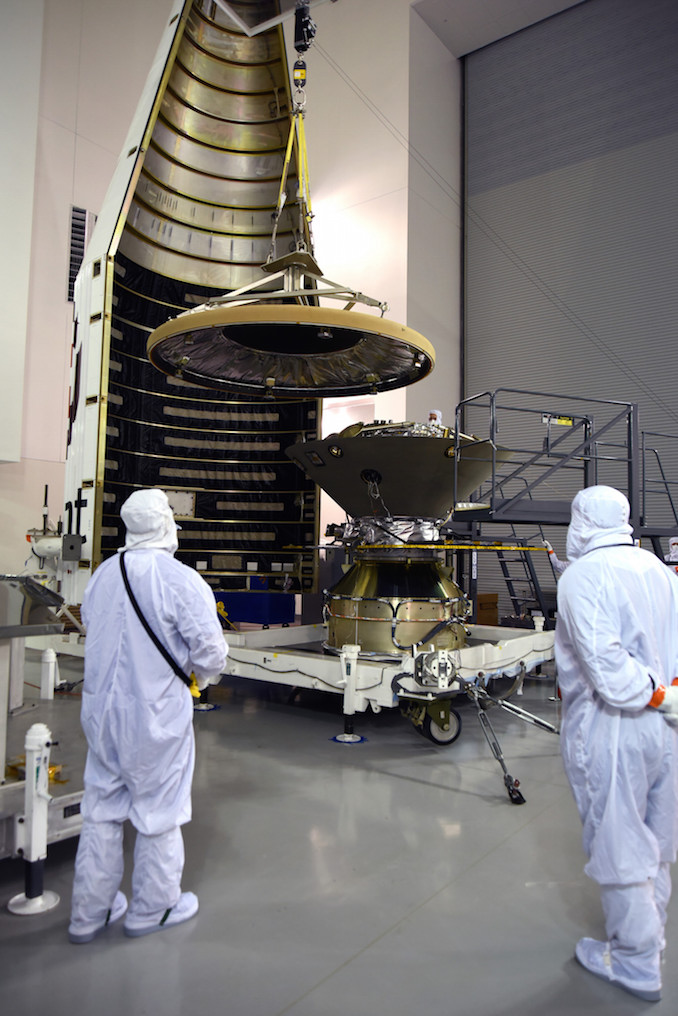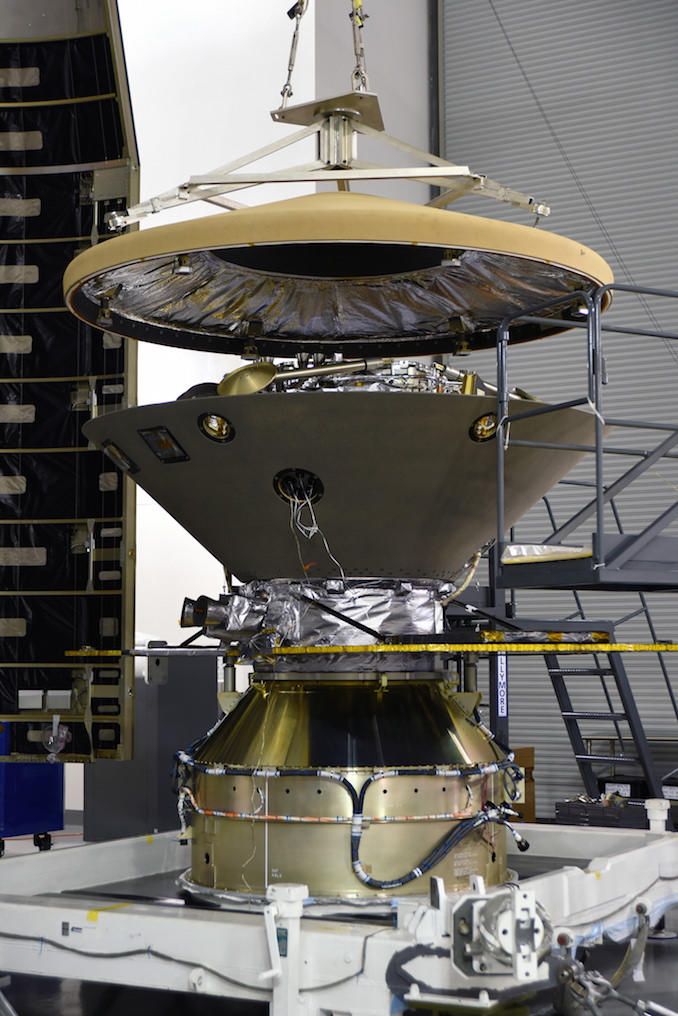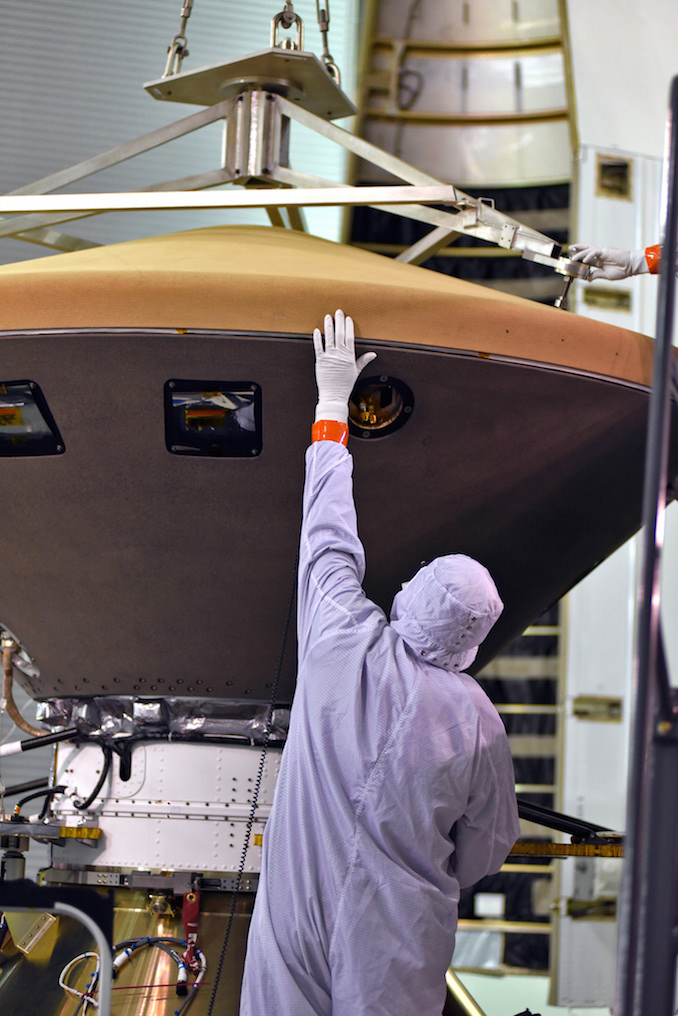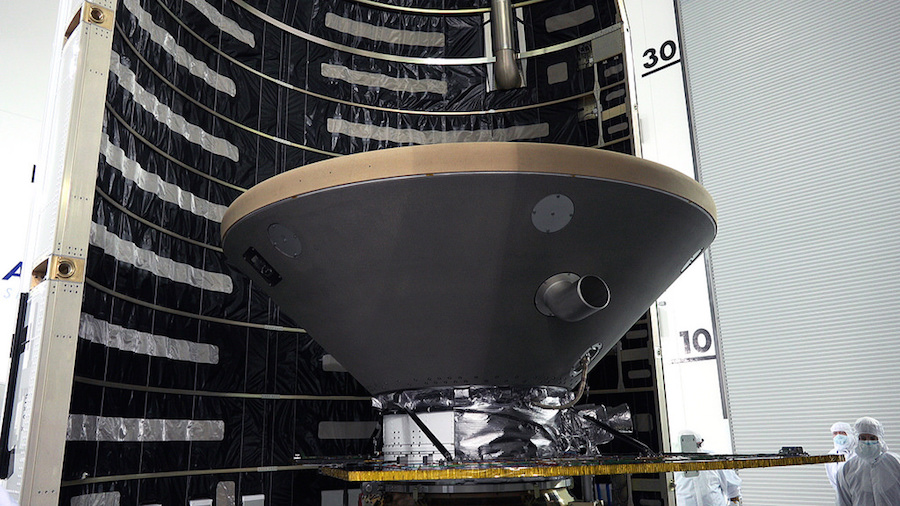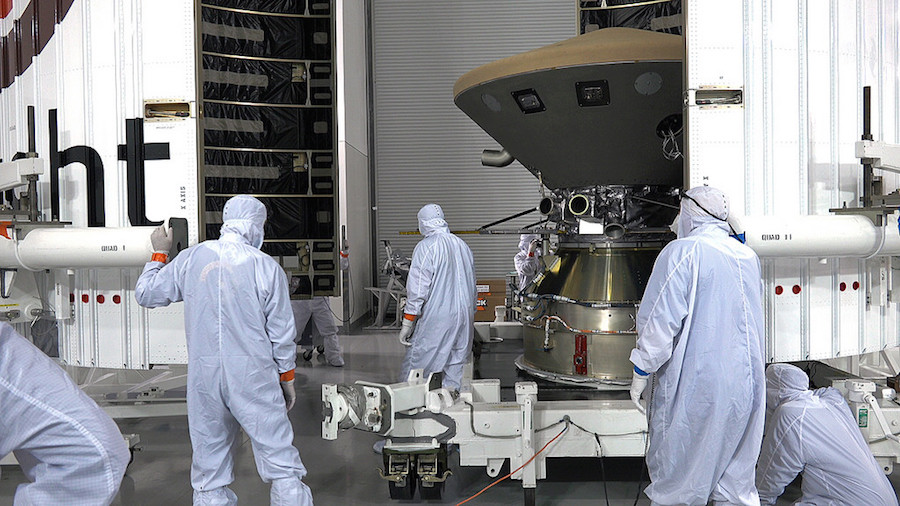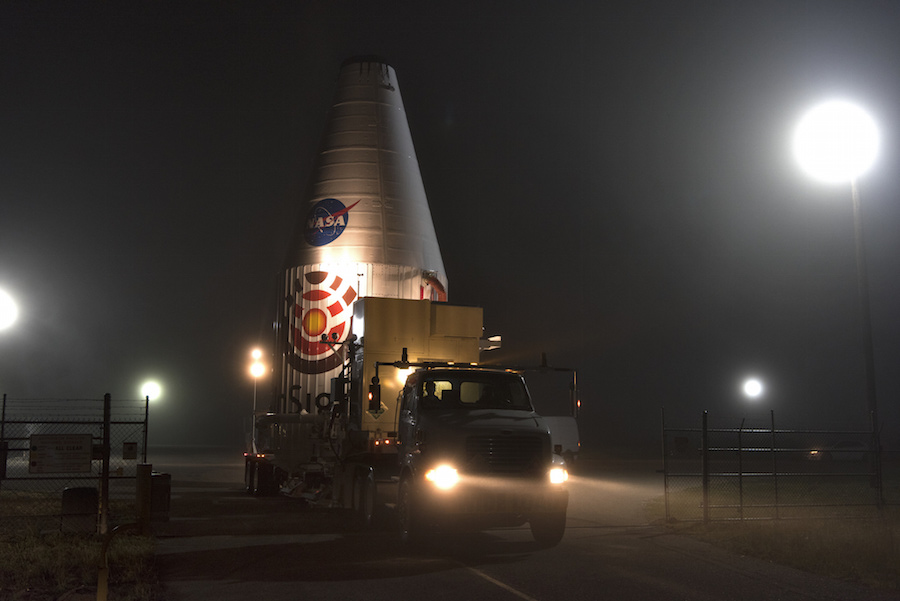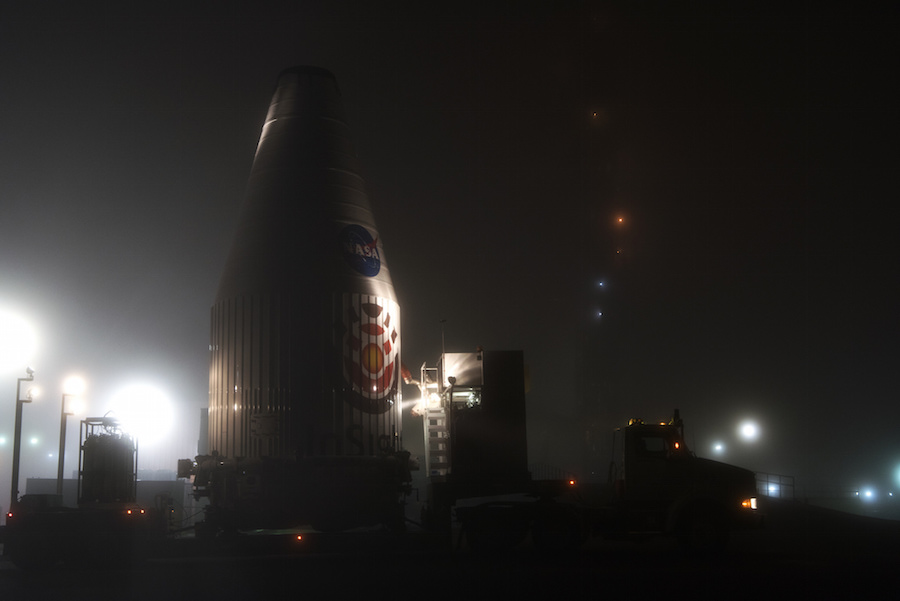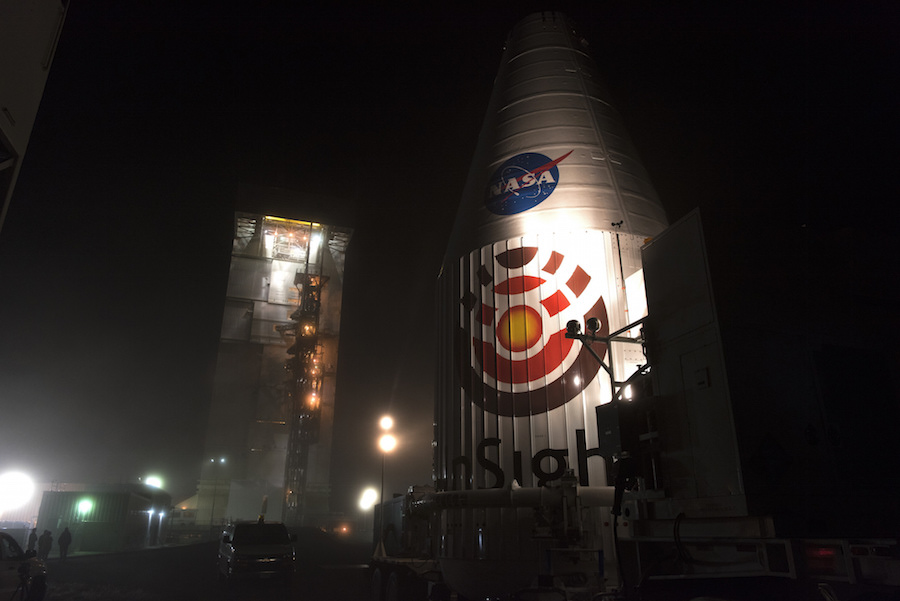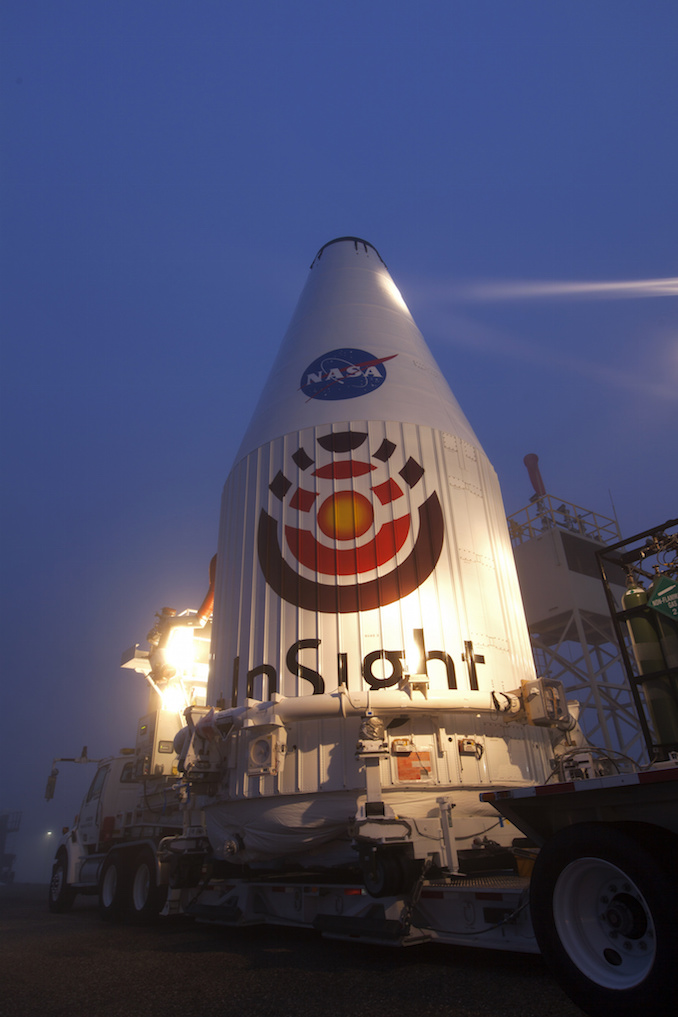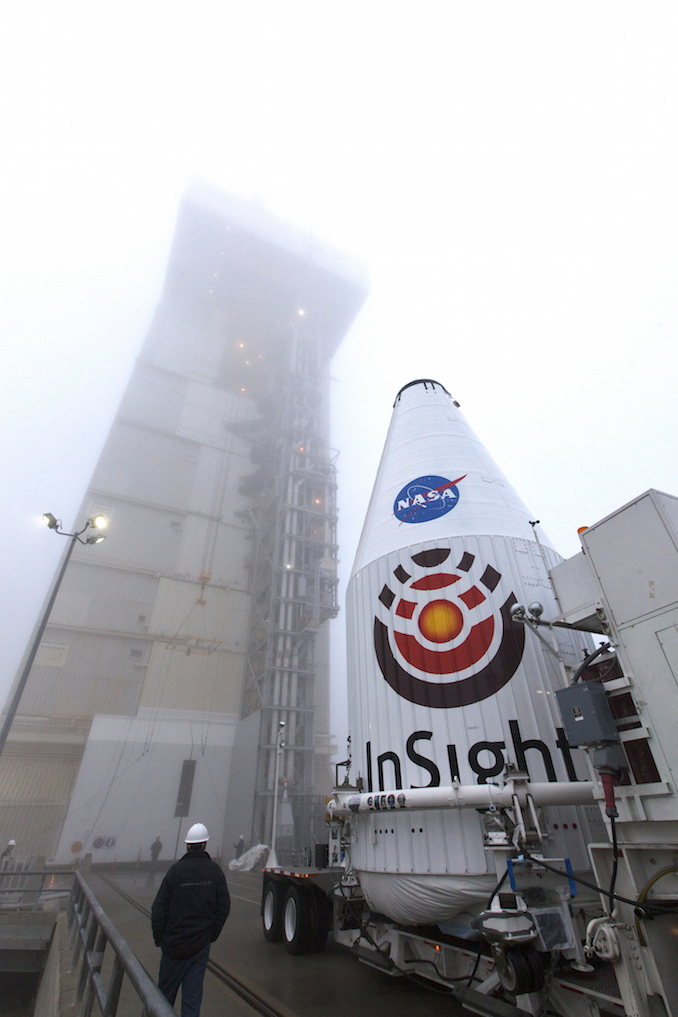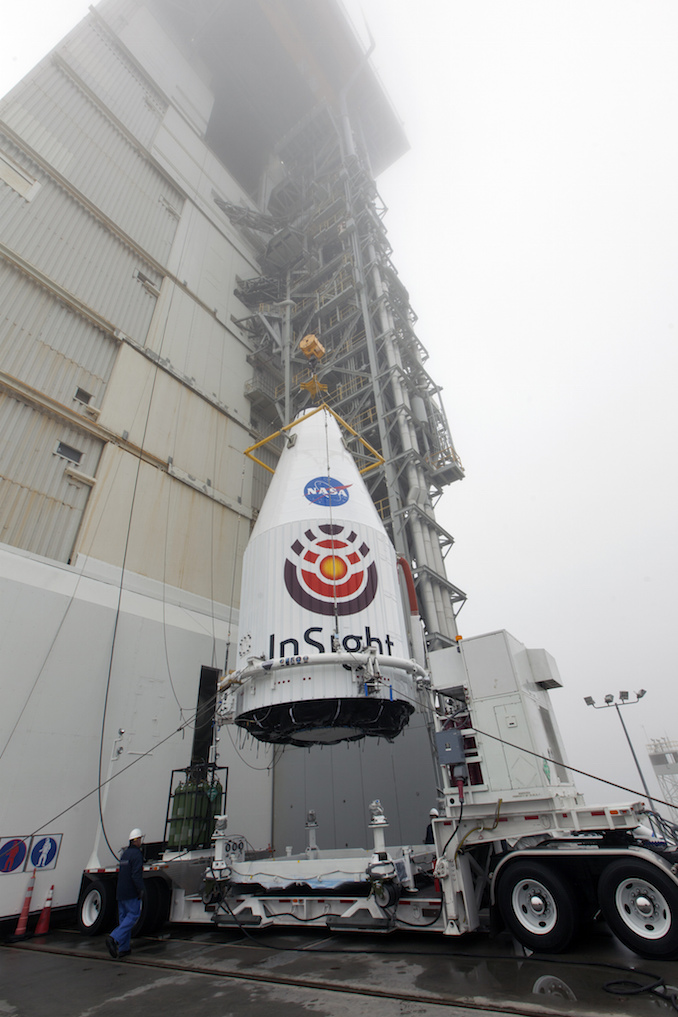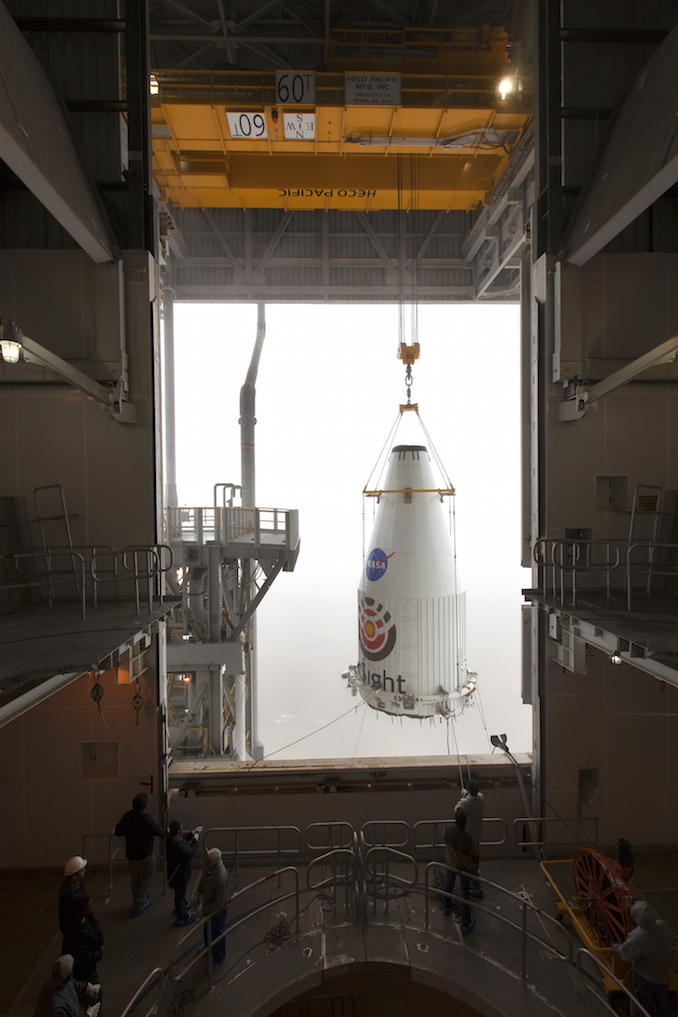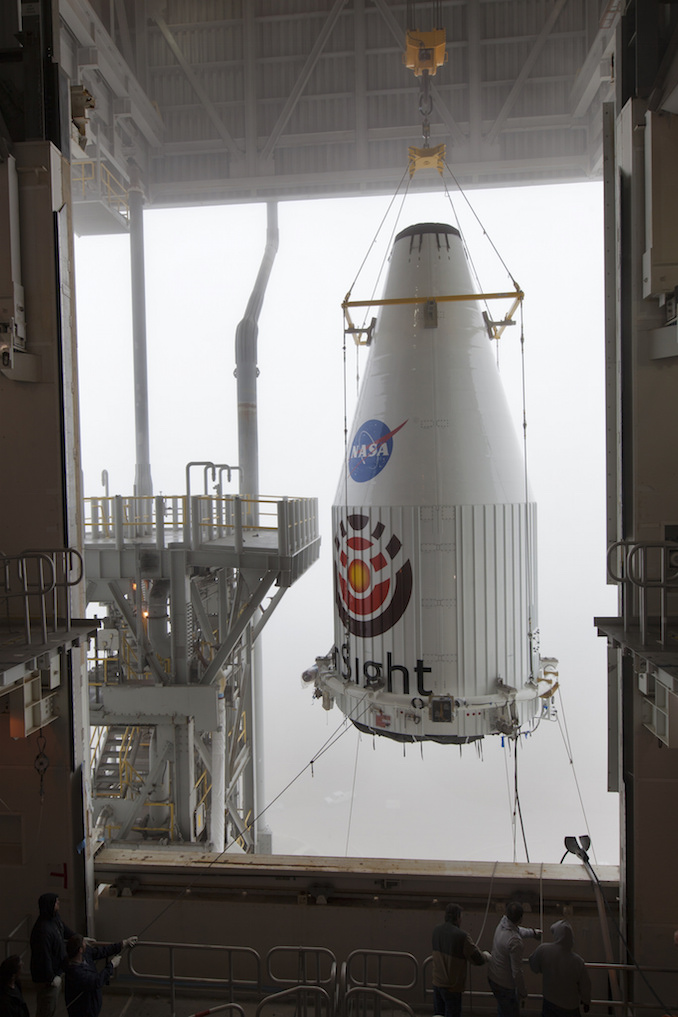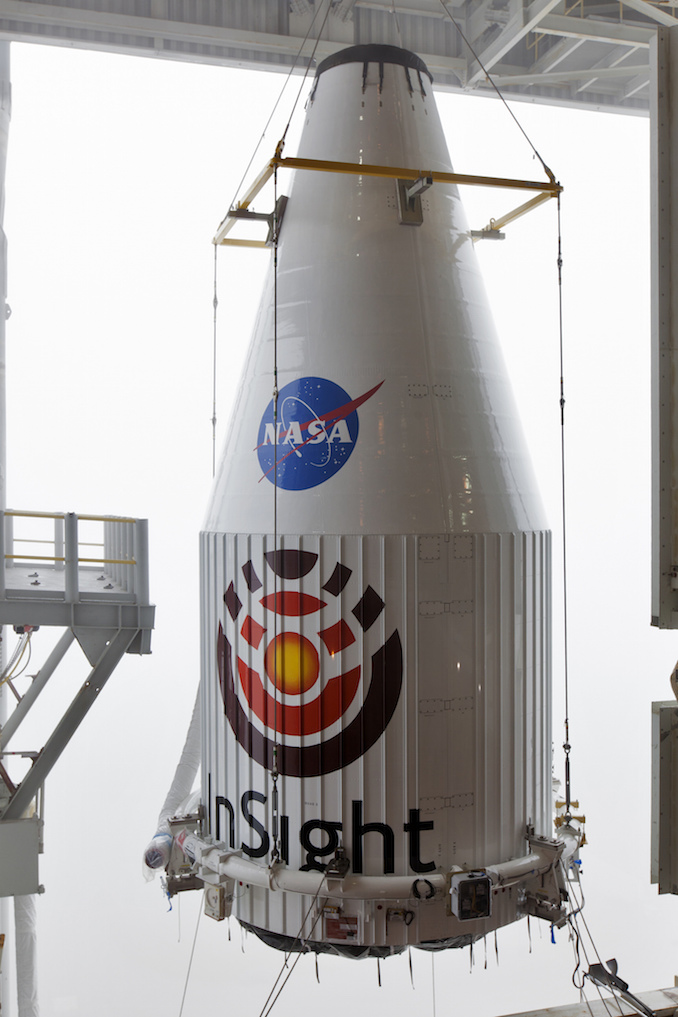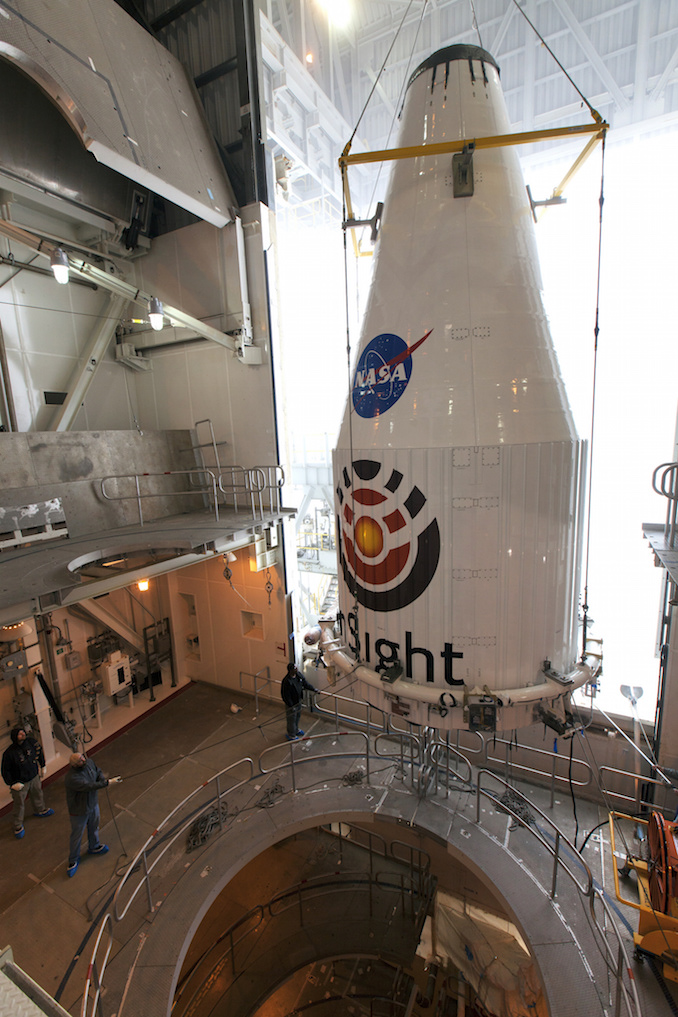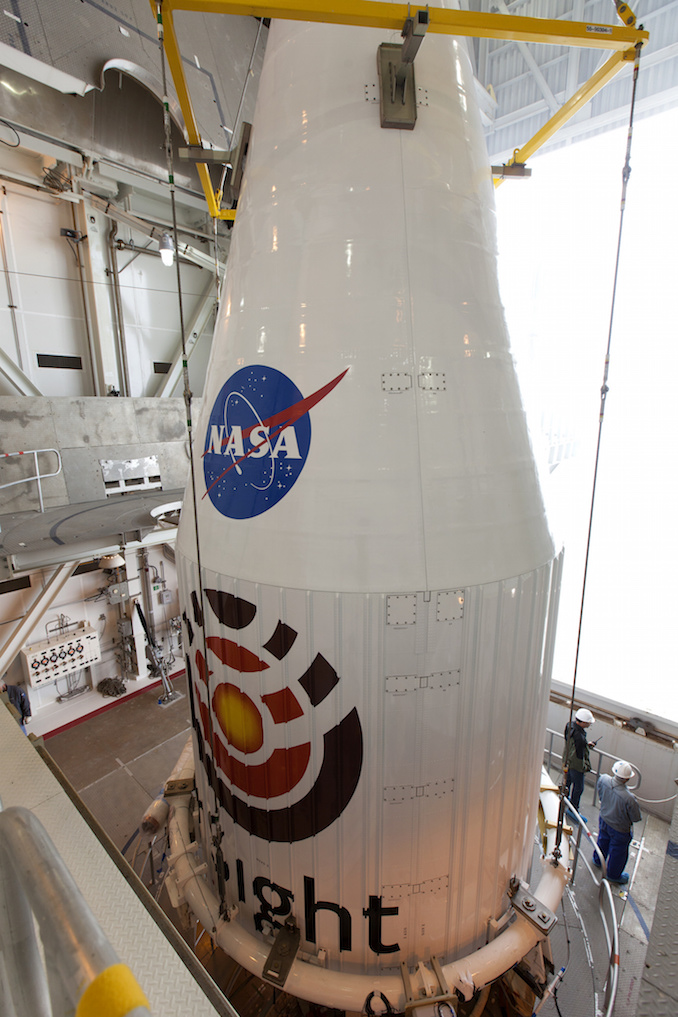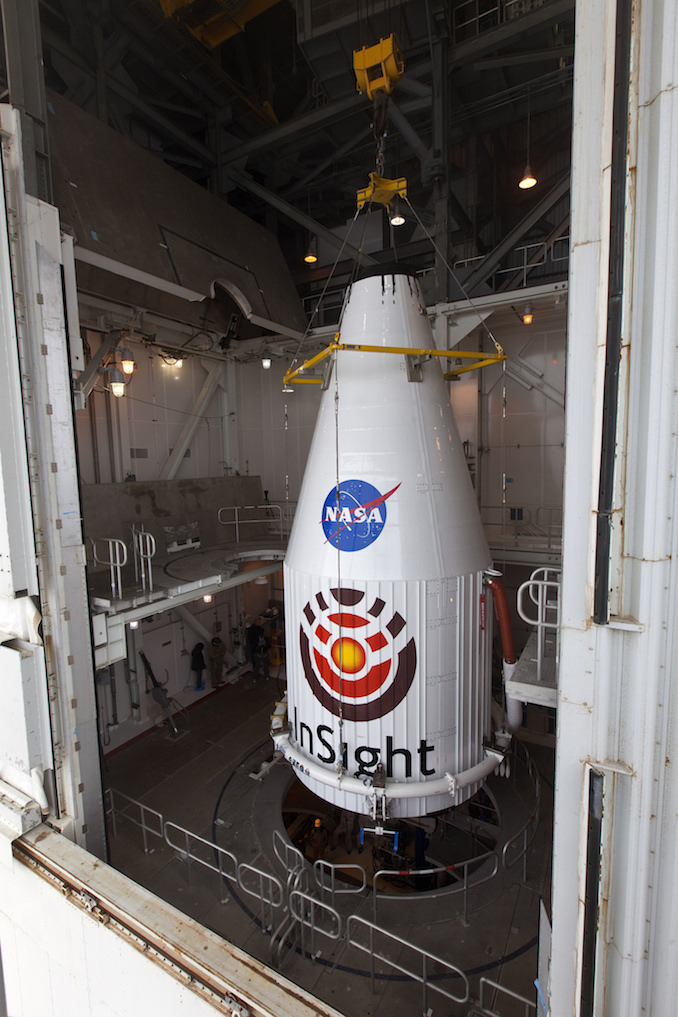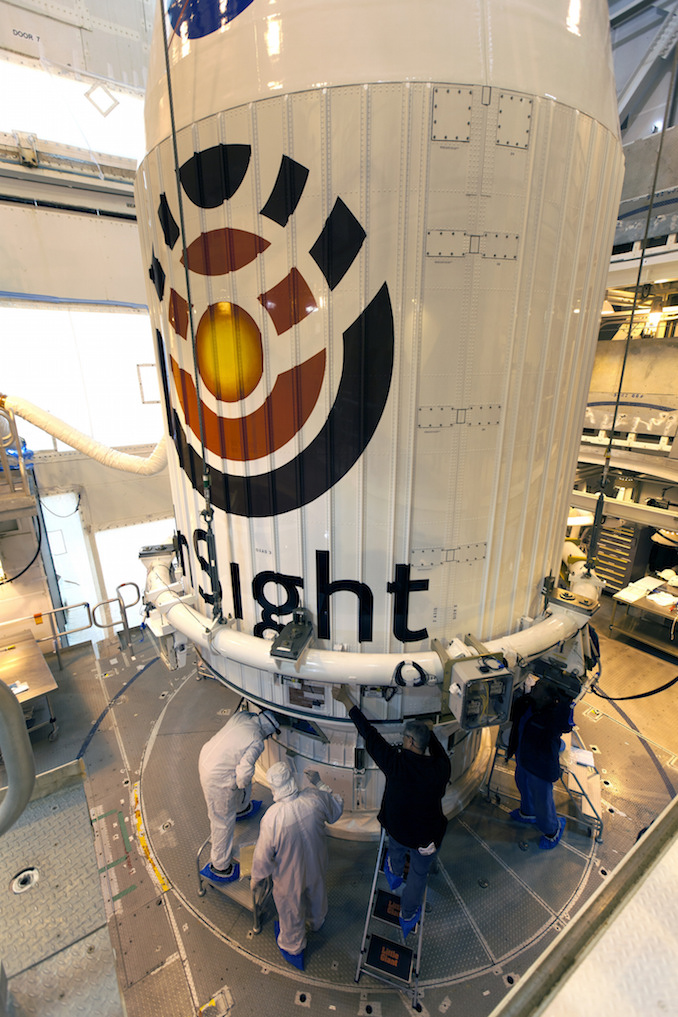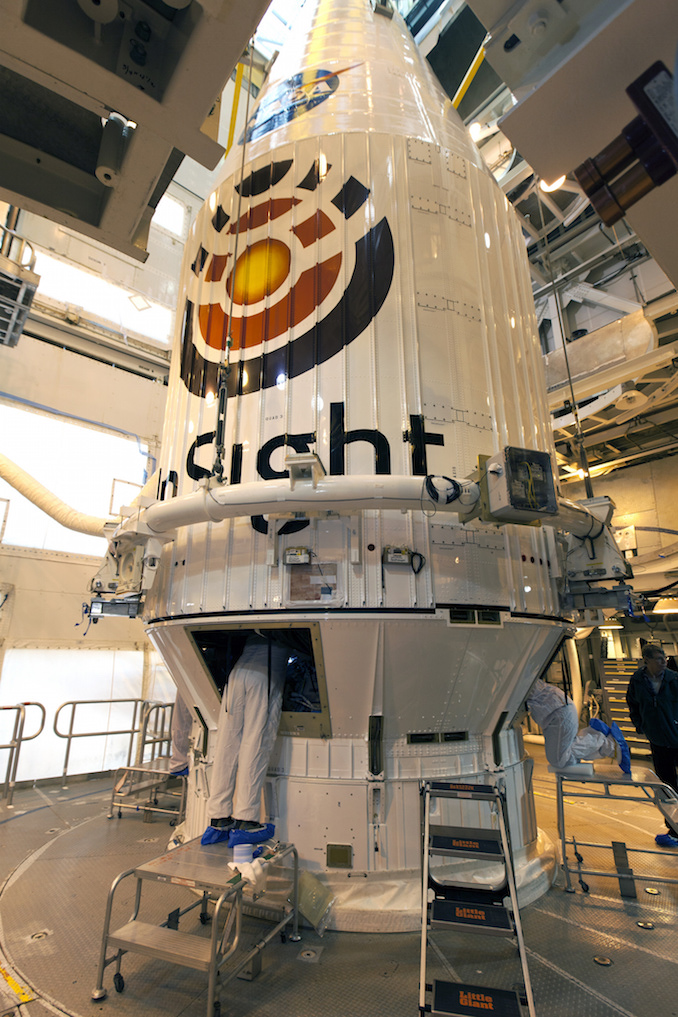 Email the author.
Follow Stephen Clark on Twitter: @StephenClark1.