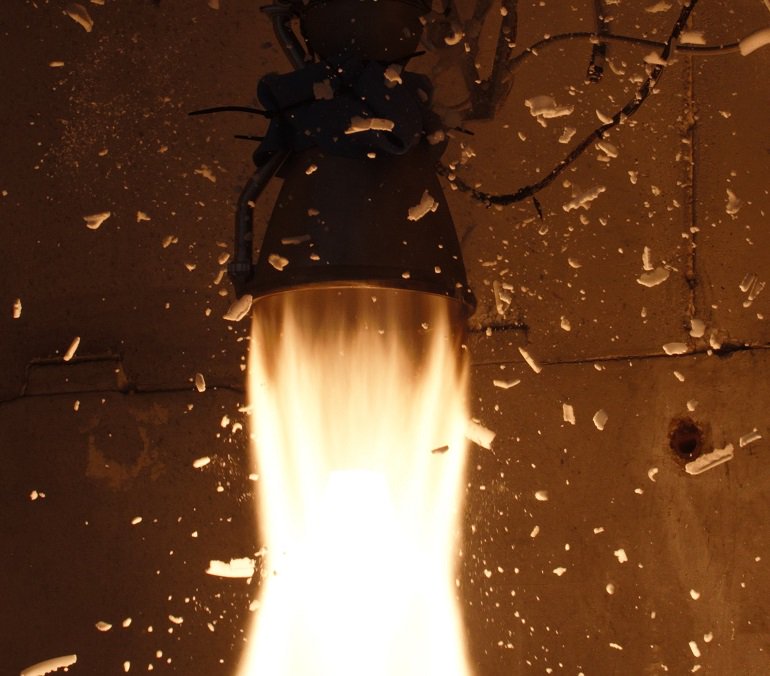 Rocket Lab's first full-up commercial launch is set for April 19, U.S. time, from the company's privately-operated launch base in New Zealand with three U.S.-owned satellites to collect weather data.
The next Electron launch will loft two satellites owned by Spire Global and one for GeoOptics. Both companies are based in California, and are competitors in the market to gather weather and climate information with commercial spacecraft.
The upcoming third flight of the company's commercially-developed Electron rocket will come after two test flights in May 2017 and in January. The maiden Electron launch fell short of orbit due to a ground tracking error that led safety officials to prematurely abort the flight, but the second mission in January successfully reached orbit.
As a bonus on the January test flight, the Electron deployed four satellites in orbit — two commercial CubeSats for Spire's weather data and ship tracking fleet, a CubeSat for Planet's Earth-imaging constellation and a Rocket Lab-owned reflective geodesic sphere named Humanity Star.
Rocket Lab nicknamed the first two Electron flights "It's a Test" and "Still Testing." Signifying Rocket Lab's orientation toward commercial operations, the next mission has been christened "It's Business Time."
The 14-day launch period opens April 19 at 8:30 p.m. EDT (0030 GMT; 12:30 p.m. New Zealand time on April 20). There is a four-hour launch window available each day.
The Electron rocket will take off from Rocket Lab's space base on Mahia Peninsula, located on the east coast of New Zealand's North Island.
"'It's Business Time' represents the shift to responsive space," said Peter Beck, Rocket Lab's founder and CEO. "We always set out to create a vehicle and launch site that could offer the world's most frequent launch capability and we're achieving that in record time."
"Rocket Lab is the only small launch provider that has reached orbit and delivered on promises to open access to space for small satellites," he said in a statement. "We can have payloads on orbit every 72 hours and our rapidly expanding manifest shows this is frequency is critical for the small satellite market."
The two-stage Electron rocket stands around 55 feet (17 meters) tall with a diameter around 3.9 feet (1.2 meters). It's all black carbon composite structure contains kerosene and liquid oxygen tanks that power 10 Rutherford engines — nine on the first stage and one on the second stage — developed in-house by Rocket Lab.
For comparison, SpaceX's Falcon 9 rocket stands nearly 230 feet (70 meters) tall. The space shuttle's orange external fuel tank measured nearly 28 feet (8.4 meters) in diameter.
But Rocket Lab says the Electron is perfectly sized to haul small satellites into orbit on dedicated, relatively low-cost missions. Officials say that will answer needs of commercial satellite operators, universities and governments trying to deploy payloads on shoestring budgets.
The Electron booster can carry up to 330 pounds (150 kilograms) to a polar orbit around 310 miles (500 kilometers) above Earth. The rocket's capacity to a lower-altitude orbit is up to 500 pounds (225 kilograms), according to Rocket Lab.
The rocket company, founded in New Zealand and headquartered in Southern California, says it can launch an Electron rocket for less than $5 million per flight.
Spire's two Lemur 2 CubeSats, each weighing around 10 pounds (less than 5 kilograms), launching on the next Electron rocket will track ships and collect environmental data. The GeoOptics CICERO satellite on the third Electron launch is built on an expanded CubeSat design.
The Spire and GeoOptics payloads will measure GPS satellite navigation signals passed through Earth's atmosphere to derive information about weather and climate.
A Rocket Lab spokesperson said a Curie kick stage will fly with the Spire and GeoOptics payloads. The extra propulsion module, which made its successful debut during the January test flight, will place the CubeSats at their intended altitude a few hundred miles above Earth, after the Electron rocket puts them in an initial parking orbit.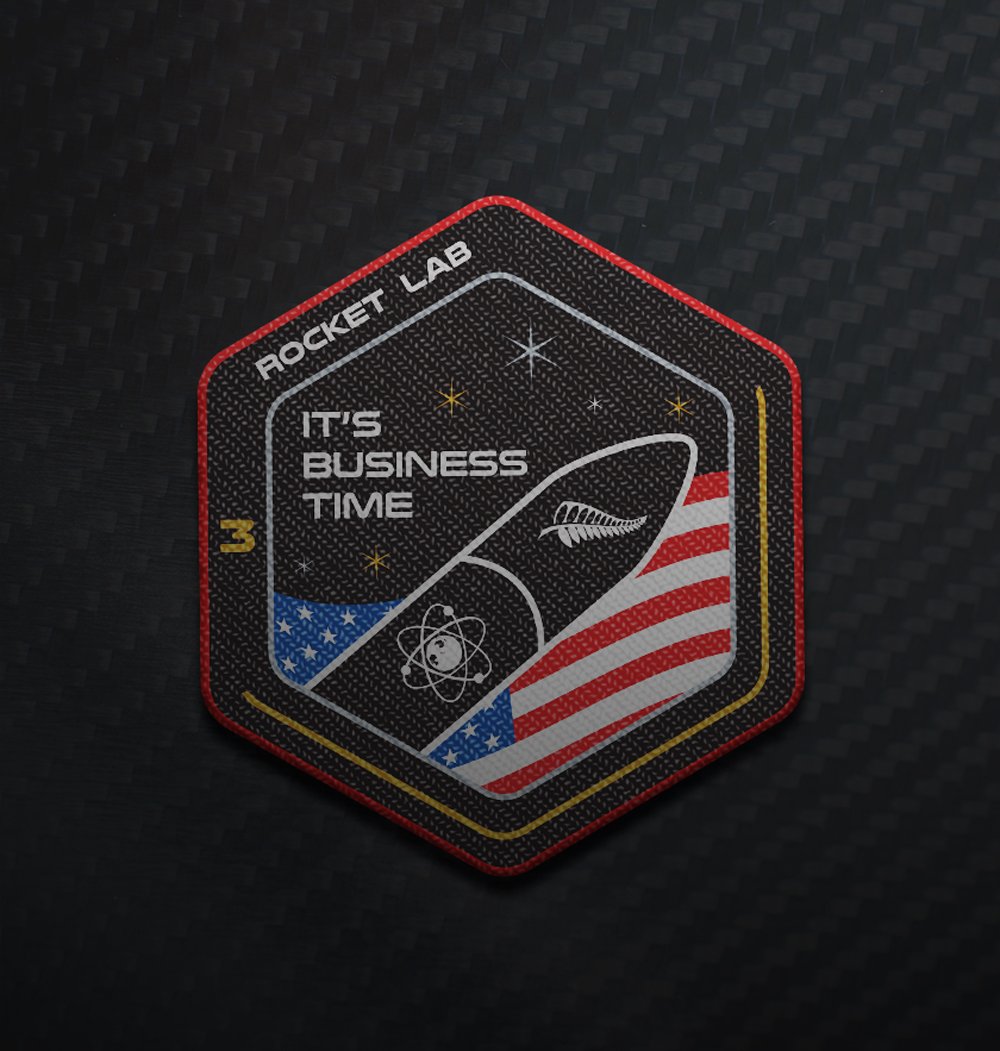 Rocket Lab's fourth Electron launch is expected to carry at least 10 CubeSats to orbit for NASA and U.S. research institutions. That flight could take off from New Zealand in the next couple of months.
In a Reddit "Ask Me Anything" event earlier this week, Beck said he expects Rocket Lab to begin generating positive cash flow by the Electron rocket's fifth flight, now that the launcher has finished its development phase.
Beck wrote that Rocket Lab aims to launch once per month by the end of this year, then once every two weeks in 2019. Rocket Lab's Launch Complex 1 facility on Mahia Peninsula can eventually host launches as often as once every 72 hours, he said.
The company's focus now is on accelerating the Electron rocket's flight rate.
"Our goal from the outset was always to produce one vehicle very well that could be produced on a mass scale," Beck wrote. "It's the only way to achieve the launch frequency the market needs. We're pumping out around one Electron a month at the moment. There will always be continual innovation in all areas of Rocket Lab."
There are no plans to make the Electron reusable or develop a bigger launcher.
"Reusability doesn't scale well for small rockets," Beck wrote. "No plans for an Electron Heavy. With Electron's lift capability, we could have launched the vast majority of spacecraft launched last year. If we doubled the potential payload mass, we could have only launched an additional 2 percent of the market. Doesn't stack up."
Rocket Lab plans to webcast the upcoming mission live online, but Beck said the company — which is based in the United States and falls under U.S. government regulations — is evaluating NOAA's new requirement for commercial rocket companies to obtain a license to broadcast live views from cameras on the launcher.
SpaceX said NOAA restrictions kept it from providing live on-board video during a commercial Falcon 9 launch March 30. NOAA has regulatory authority over commercial Earth-imaging from space, and is tasked with ensuring satellite-based cameras do not record sensitive activities like military deployments.
But live "rocketcam" views provided by launch companies like SpaceX, United Launch Alliance and Rocket Lab are low-resolution, and generally have engines or other rocket components in the foreground.
NOAA did not require licenses before numerous previous launches that beamed live video from space, but the agency recently ruled that rocket-mounted cameras constitute "remote sensing systems," and should be subject to the law, which explicitly exempts hand-held cameras like those used by astronauts.
Government missions are not subject to the NOAA rule.
Email the author.
Follow Stephen Clark on Twitter: @StephenClark1.