EDITOR'S NOTE: Updated Feb. 22 with weather forecast.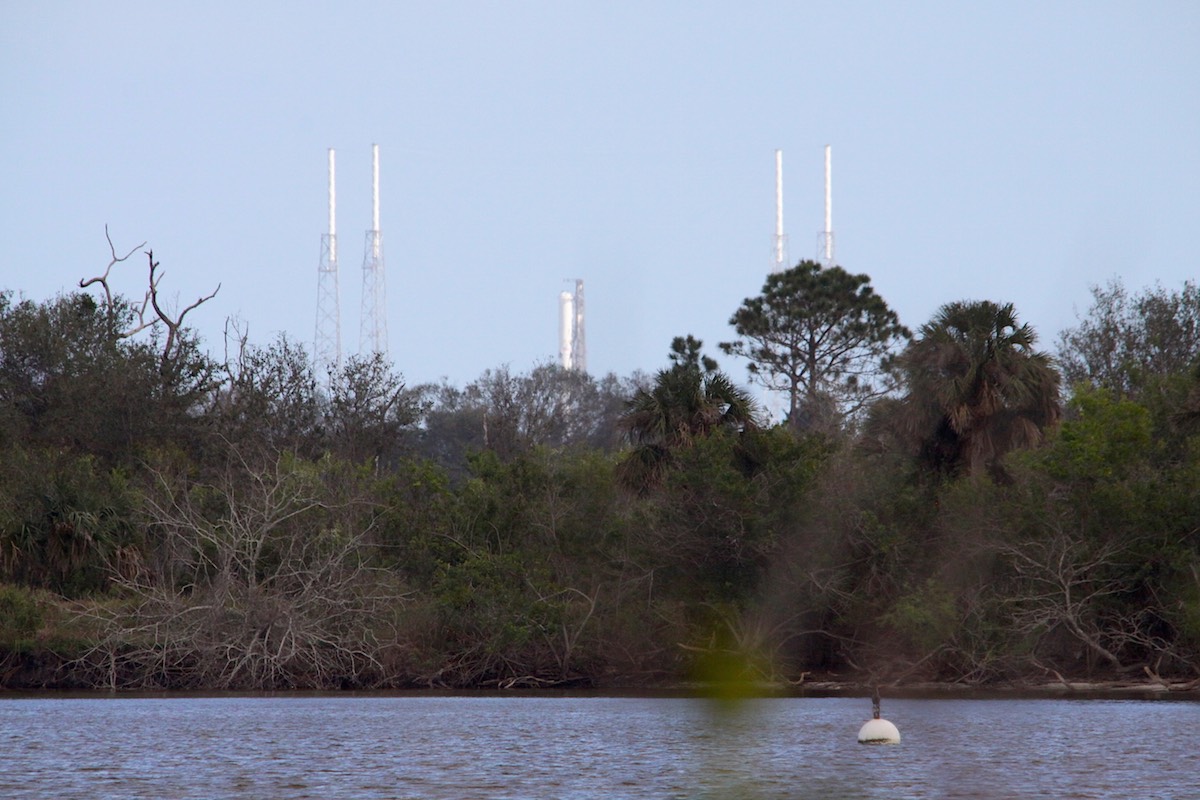 A Falcon 9 rocket booked to launch a commercial communications satellite for Hispasat, a Madrid-based telecom company, fired its nine main engines late Tuesday night at Cape Canaveral for a pre-flight hold-down test.
The static fire test is a major step in SpaceX launch campaigns, and launch crews at Cape Canaveral's Complex 40 launch pad planned to remove the Falcon 9 rocket from the pad and roll it back to a nearby assembly hangar Wednesday.
Liftoff is set for Sunday during a two-hour window opening at 12:35 a.m. EST (0535 GMT), less than three days after another Falcon 9 rocket is scheduled for launch from Vandenberg Air Force Base in California.
Both missions are slated to deploy Spanish-owned satellites in orbit: Paz, a radar observation craft, will launch from California; Hispasat 30W-6, a geostationary telecom satellite, will blast off from Florida.
SpaceX's bi-coastal launch manifest will continue next month with the launch of 10 Iridium voice and data relay satellites from Vandenberg, followed in April by additional missions from both launch sites.
Tuesday night's hold-down firing lasted several seconds and occurred after a countdown rehearsal that included loading of the Falcon 9 rocket with super-chilled, densified RP-1 kerosene and liquid oxygen propellants.
The propellants were drained from the rocket after the test-firing.
Once the Falcon 9 is back in the hangar at Complex 40, technicians will install the Hispasat 30W-6 communications satellite and the rocket's payload fairing to finish assembly of the two-stage launcher.
The rocket will return to the pad and go vertical ahead of Sunday's early morning launch attempt.
Built by SSL in Palo Alto, California, the Hispasat 30W-6 satellite hosts communications transponders and beams in three bands.
From its final operating position in geostationary orbit — more than 22,000 miles (nearly 36,000 kilometers) over the equator at 30 degrees west longitude — Hispasat 30W-6 will connect customers across the Americas, Europe and North Africa.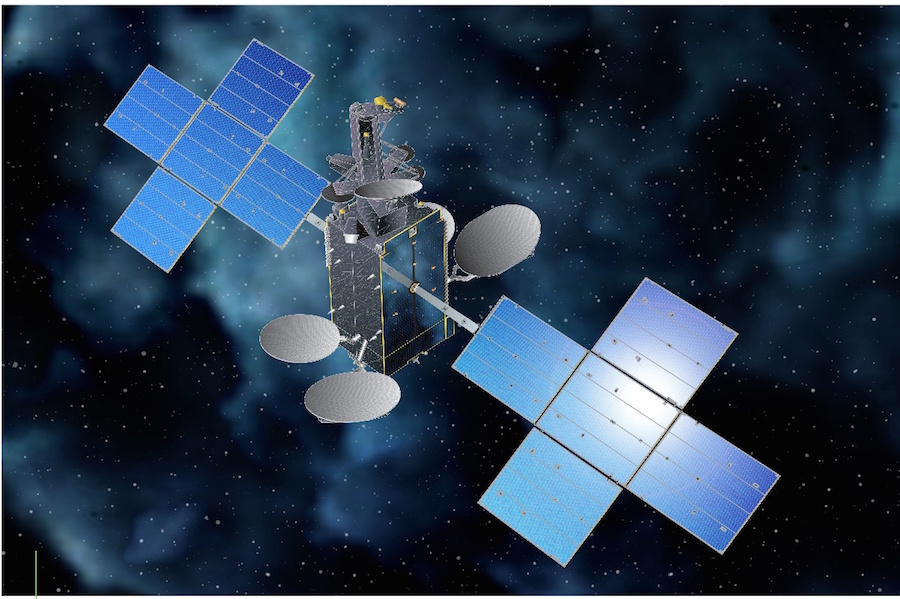 The spacecraft carries 40 Ku-band transponders, 10 C-band transponders and seven Ka-band beams targeting users across its coverage zone.
Hispasat 30W-6, formerly known as Hispasat 1F, will focus its coverage on trans-Atlantic communications traffic passing between Europe and the Americas, along with C-band capacity aimed at the southern United States, the Caribbean and South America. The Ka-band payload aboard Hispasat 30W-6 will expand broadband offerings in Spain, the Balearic and Canary Islands, Northwest Africa, and Southern and Central Europe, according to a Hispasat fact sheet on the satellite.
SpaceX has not confirmed whether it will try to recover the Falcon 9's first stage on Sunday's flight, but the company's drone ship was observed departing Port Canaveral on Wednesday.
Long-distance views of the Falcon 9 rocket standing on the Complex 40 launch pad Wednesday revealed its first stage booster — newly-manufactured for the Hispasat mission — is fitted with titanium grid fins used for steering during descent back to Earth.
The presence of landing legs at the base of the booster could not be confirmed Wednesday.
The official weather forecast for Sunday's launch calls for an 80 percent chance of favorable conditions, according to the U.S. Air Force 45th Weather Squadron.
"Strong ridging at the surface will keep winds southeasterly along the Space Coast for the next several days," meteorologists wrote in an outlook issued Wednesday. "Strong ridging aloft will keep any showers that develop short-lived and low-topped. This pattern will persist into the weekend, leaving only a slight concern for cumulus clouds during launch. Maximum upper-level winds will be from the west at 50 knots near 45,000 feet."
If the launch is pushed back to Monday, a cold front should be approaching Central Florida, potentially bringing taller cumulus clouds and thicker clouds to the region. The probability of acceptable weather for Monday's early morning launch window is 70 percent.
Email the author.
Follow Stephen Clark on Twitter: @StephenClark1.