SpaceX's new Dragon crew ferry craft is in position for a key test Wednesday of the capsule's safety system designed to whisk astronauts away from a dangerous rocket mishap during launch.
Standing roughly 20 feet tall with a takeoff weight of approximately 10.5 tons, the Dragon capsule is a prototype of the spaceship SpaceX is developing to take U.S. astronauts to the International Space Station by the end of 2017.
Eight SuperDraco rocket thrusters attached around the circumference of the capsule will ignite for less than six seconds, powering the craft nearly a mile into the sky to verify the ship's ability to escape from an explosive booster failure on the pad.
The entire flight will last less than two minutes and is scheduled for 7 a.m. EDT (1100 GMT) Wednesday. The test window extends for seven-and-a-half hours.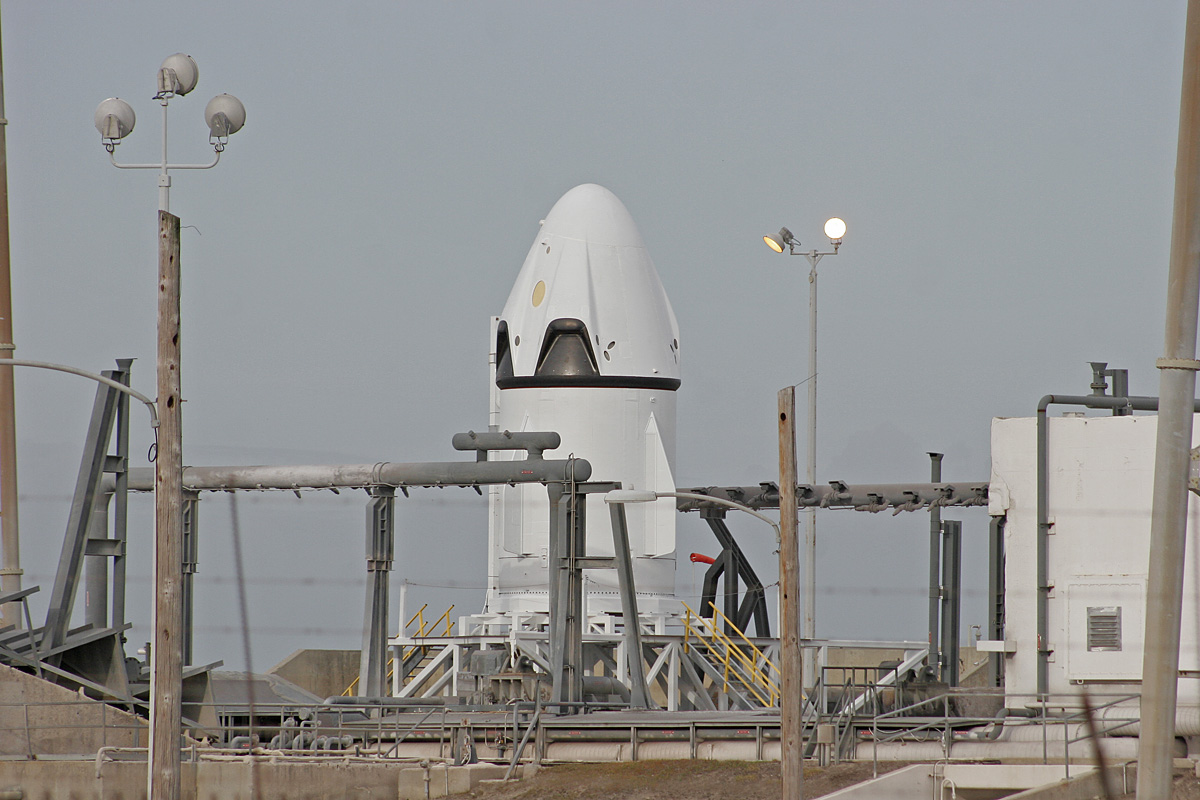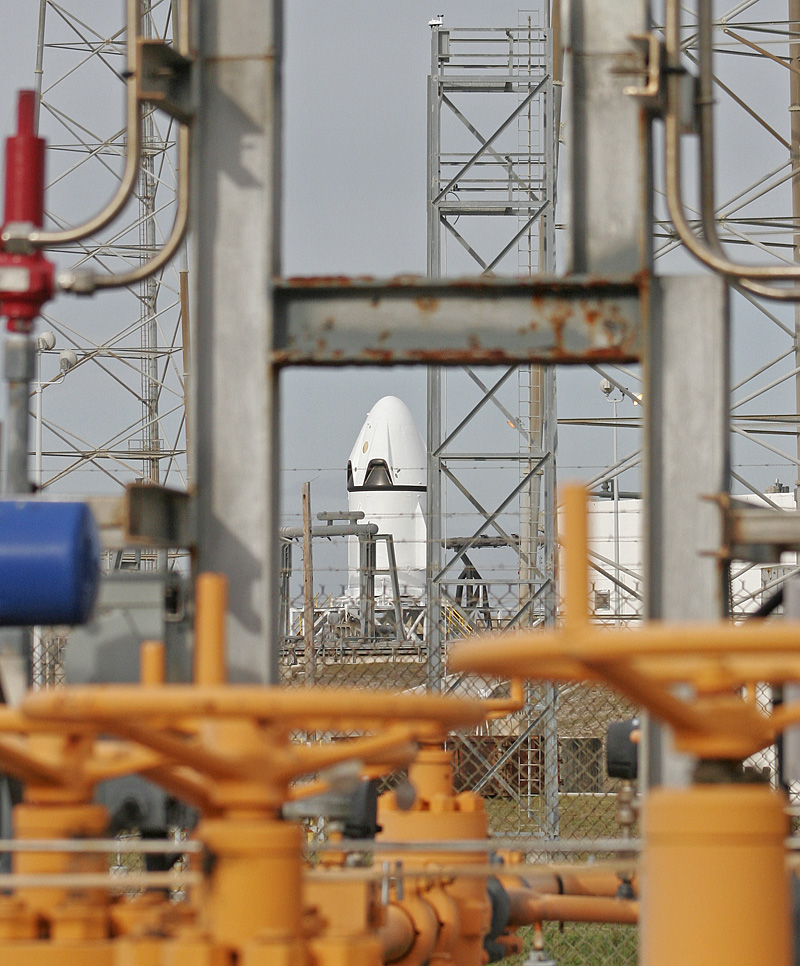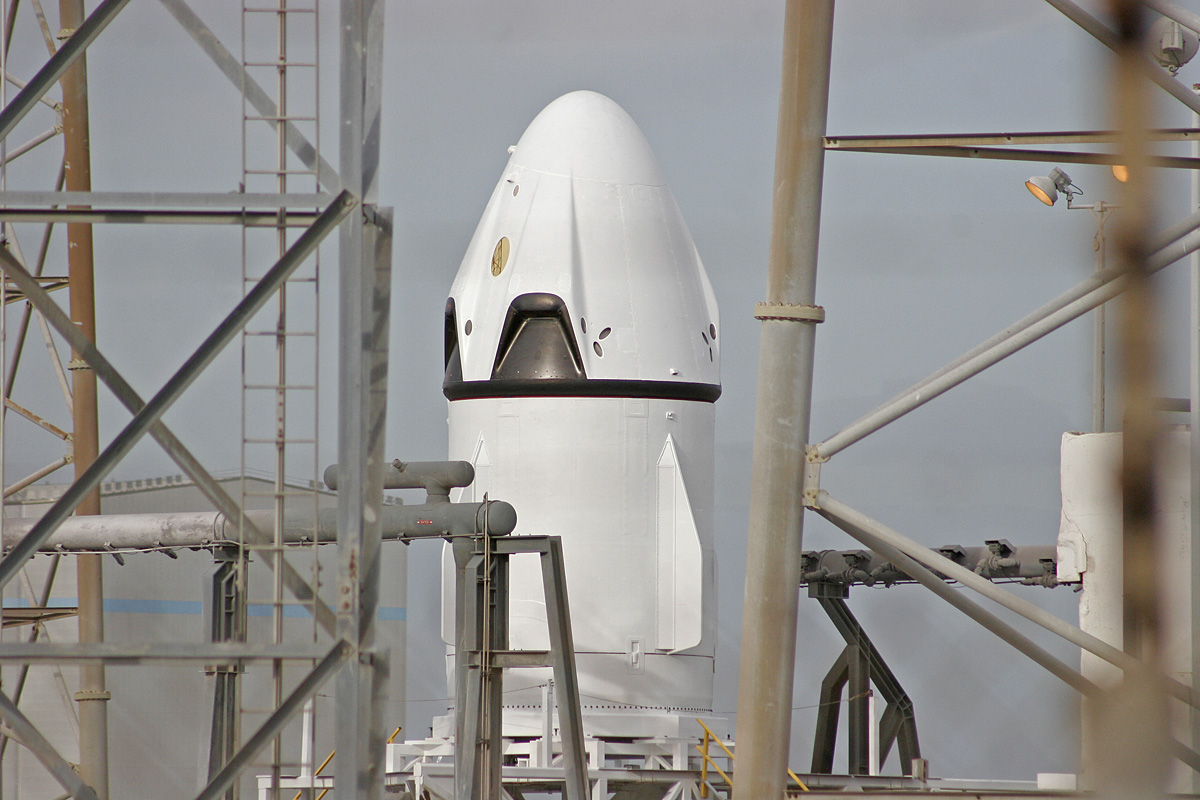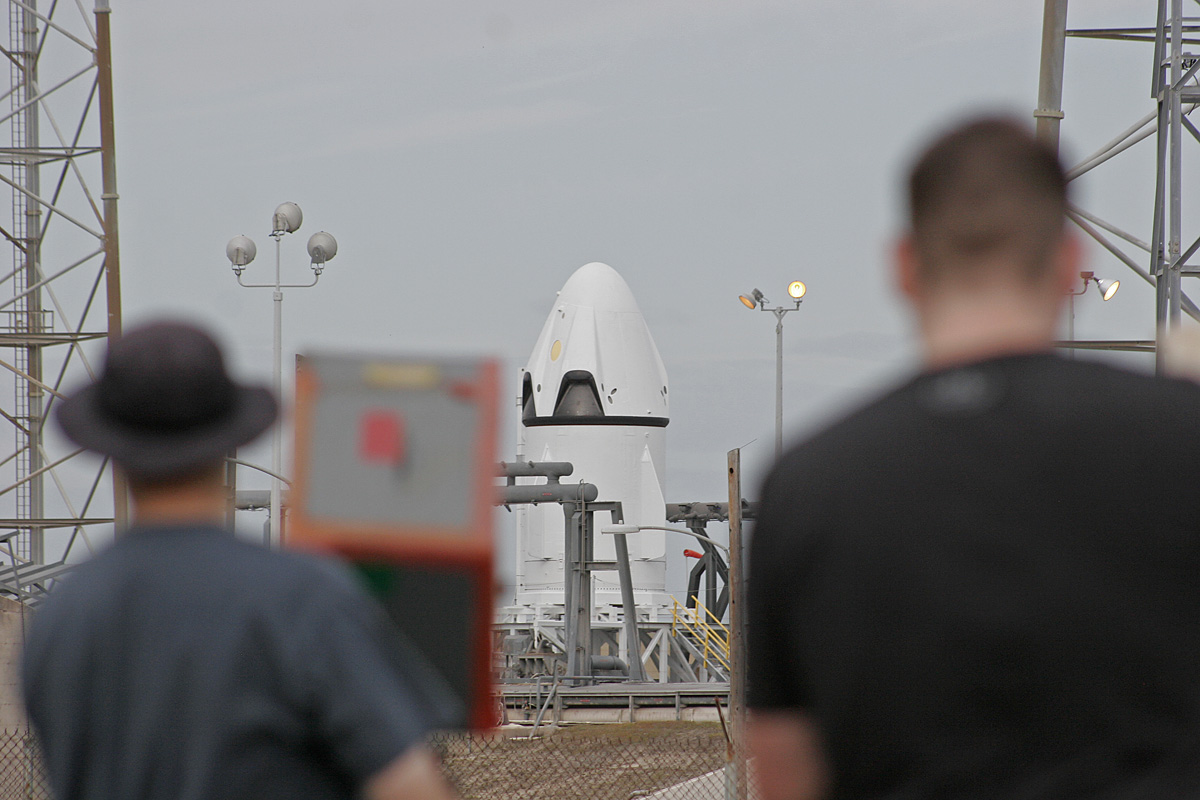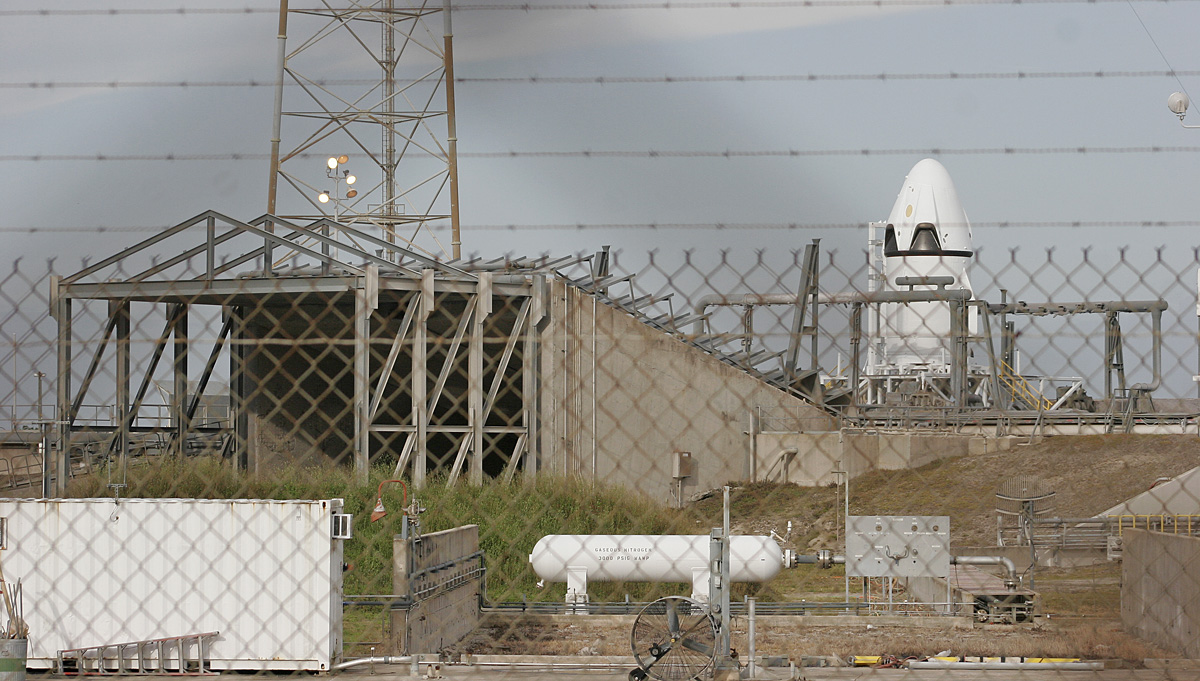 Email the author.
Follow Stephen Clark on Twitter: @StephenClark1.