Take a look back at the Dec. 22 liftoff of a SpaceX Falcon 9 rocket from Vandenberg Air Force Base in California, a launch that was visible across Southern California and as far away as Arizona as the booster climbed into sunlight at dusk to deliver 10 commercial Iridium communications satellites to orbit.
The 229-foot-tall (70-meter) rocket blasted off from Vandenberg's Space Launch Complex 4-East at 5:27 p.m. PST Dec. 22 (8:27 p.m. EST; 0127 GMT), heading south over the Pacific Ocean on a trajectory roughly parallel to the Southern California coastline.
Launch occurred shortly after sunset, and the Falcon 9's expanding exhaust plume caught beams of sunlight as it soared above the stratosphere.
Spectacular images shared by Spaceflight Now readers showed the rocket's first stage firing cold gas nitrogen thrusters and reigniting its engines shortly after detaching from the Falcon 9's upper stage. The first stage, on its second flight after being refurbished following a launch earlier this year, made a controlled descent back to the Pacific Ocean, but SpaceX did not plan to recover the booster on the Dec. 21 mission.
The Falcon 9's aerodynamic nose cone split open and fell away in two pieces shortly after the mission's three-minute point, and control thrusters on the fairing were also visible pulsing to position the pieces for re-entry. SpaceX is experimenting with recovering the Falcon 9's fairing off shore for reuse, as the company does with its Falcon 9 first stages.
The unique twilight lighting effect dazzled skywatchers and those not expecting the launch alike.
These photos included images released by SpaceX and provided to Spaceflight Now by photographer Gene Blevins of the LA Daily News and our readers.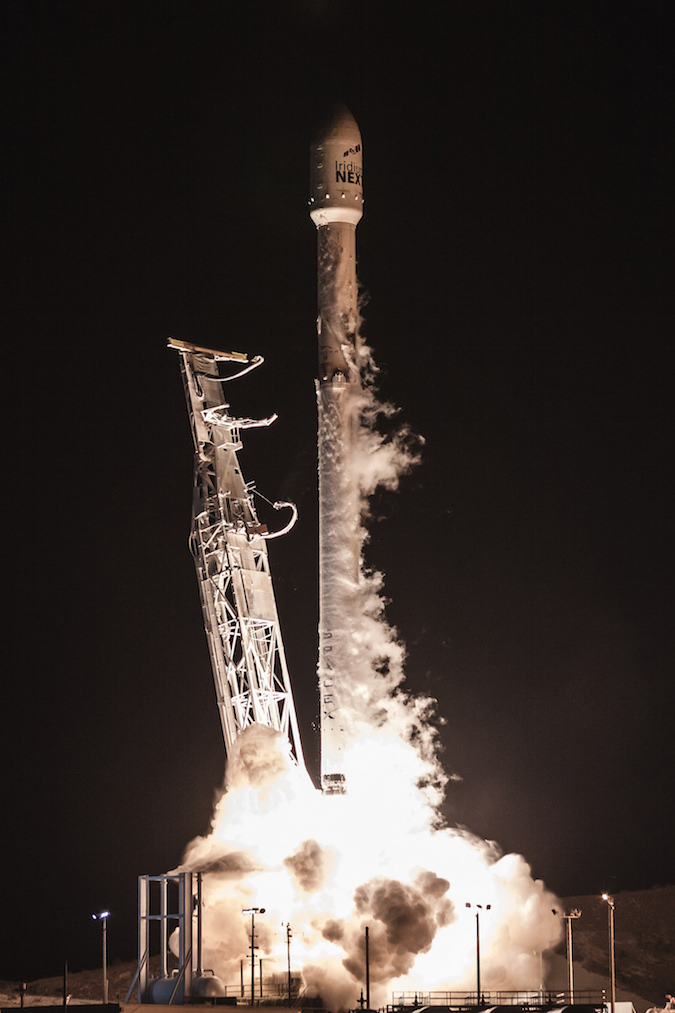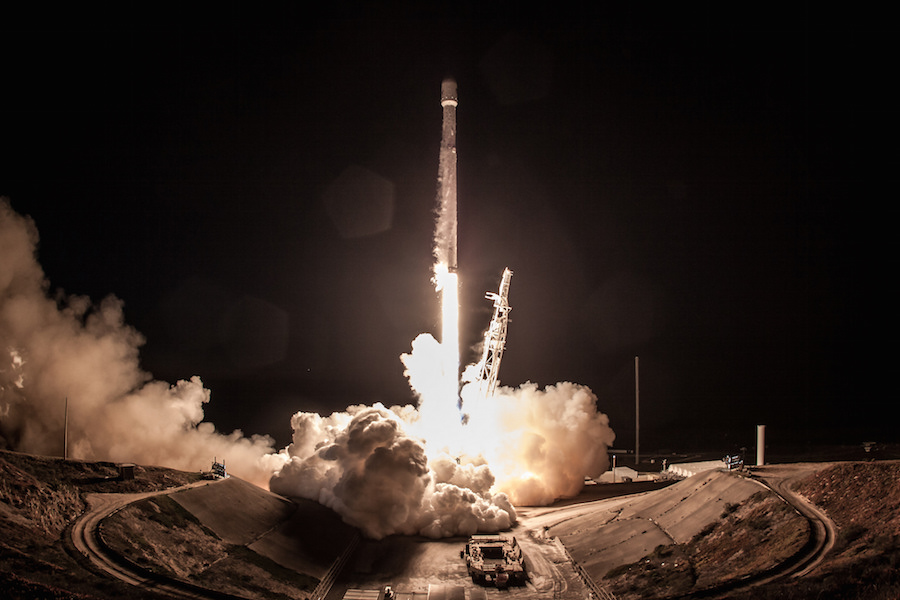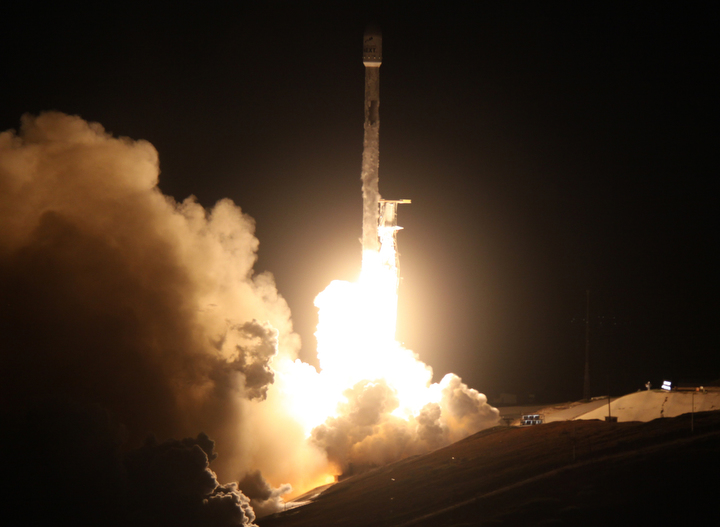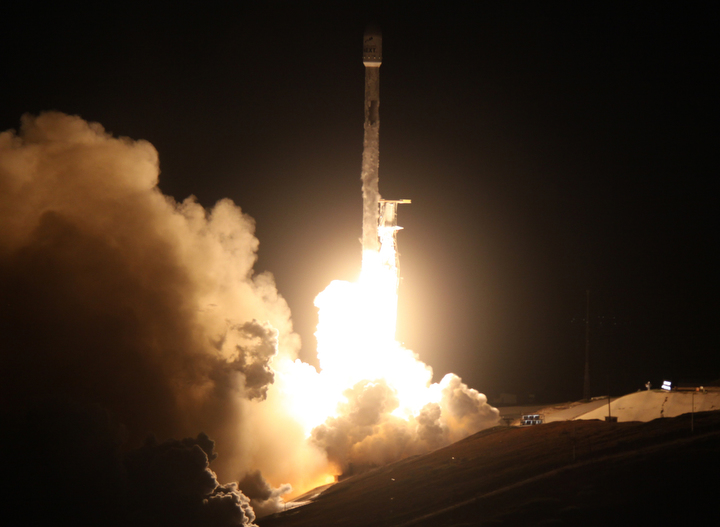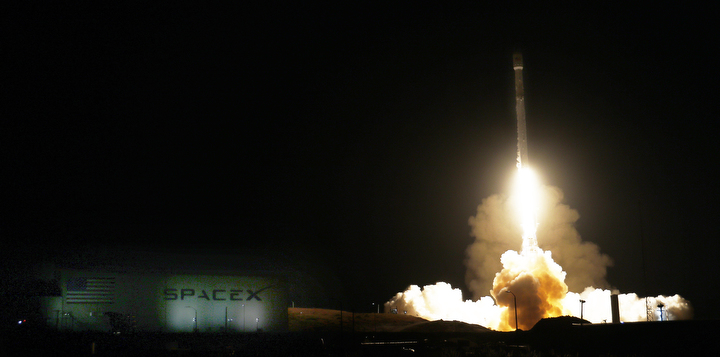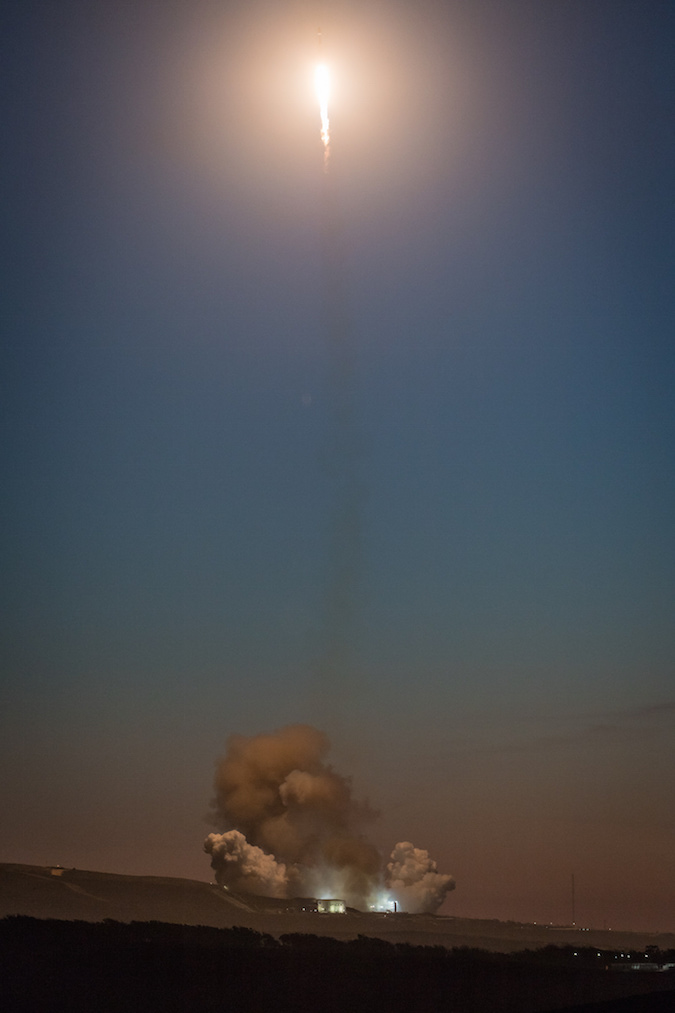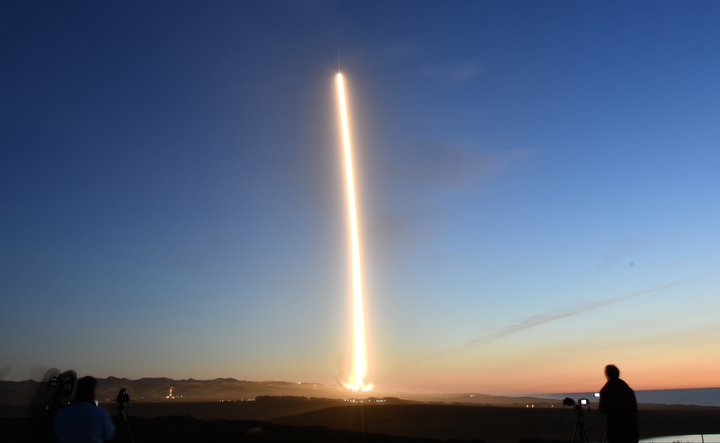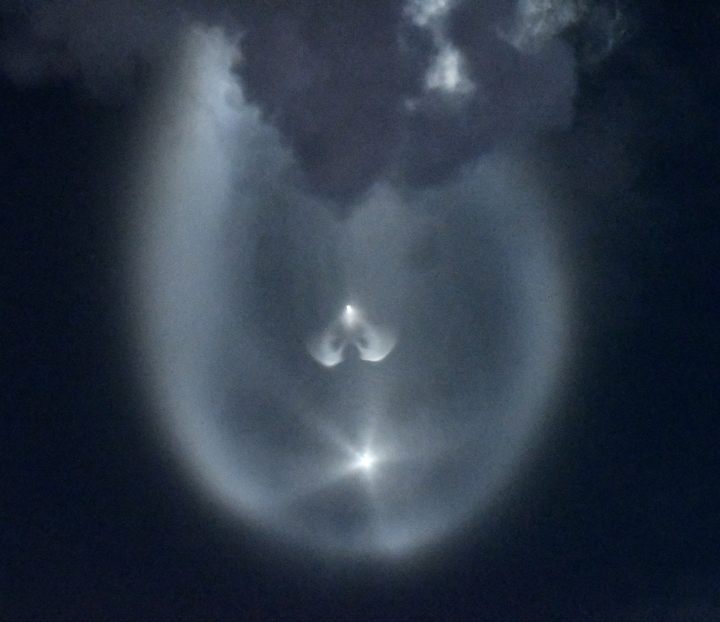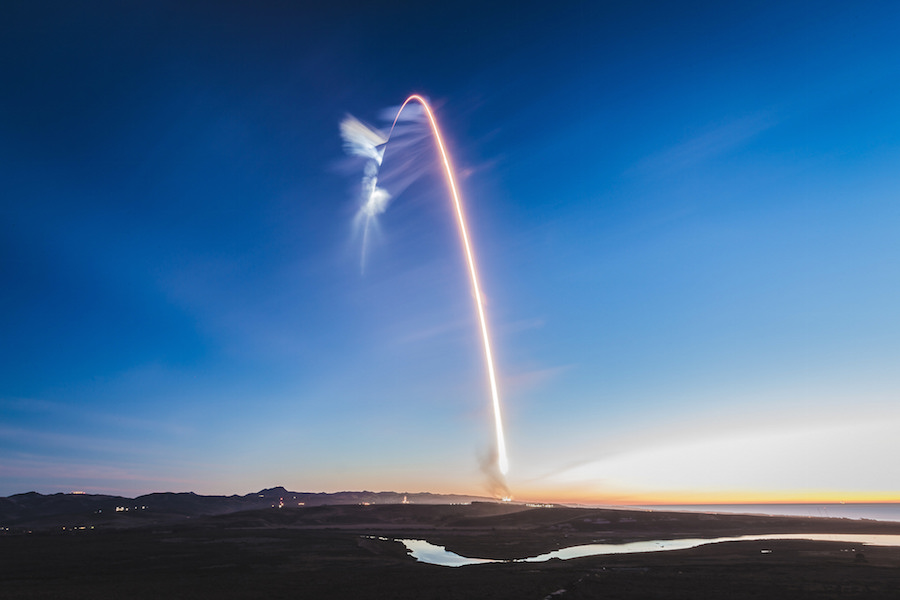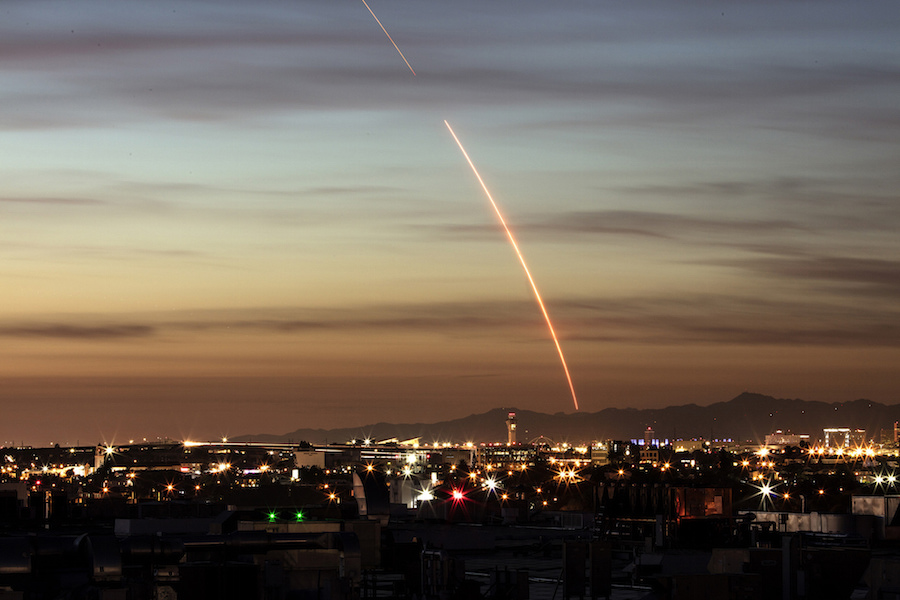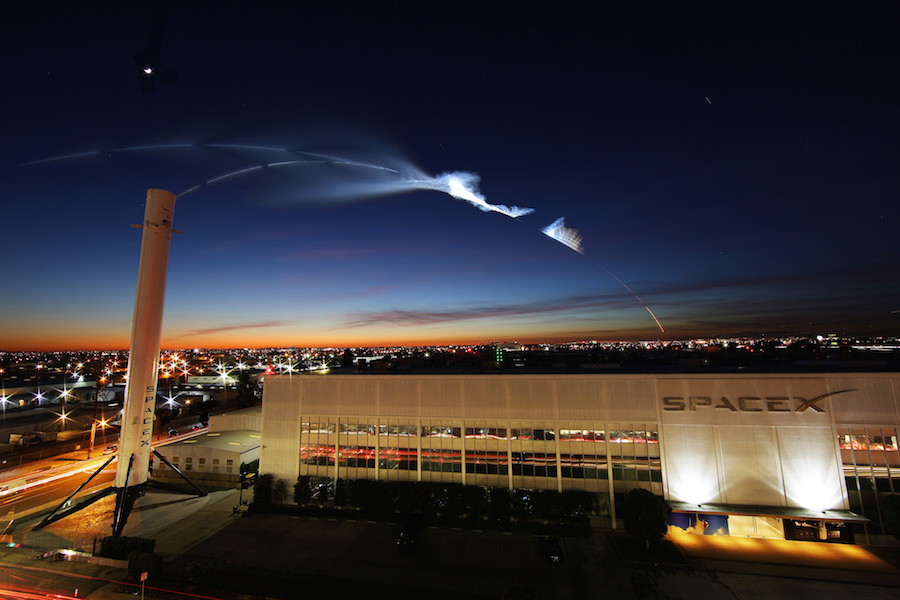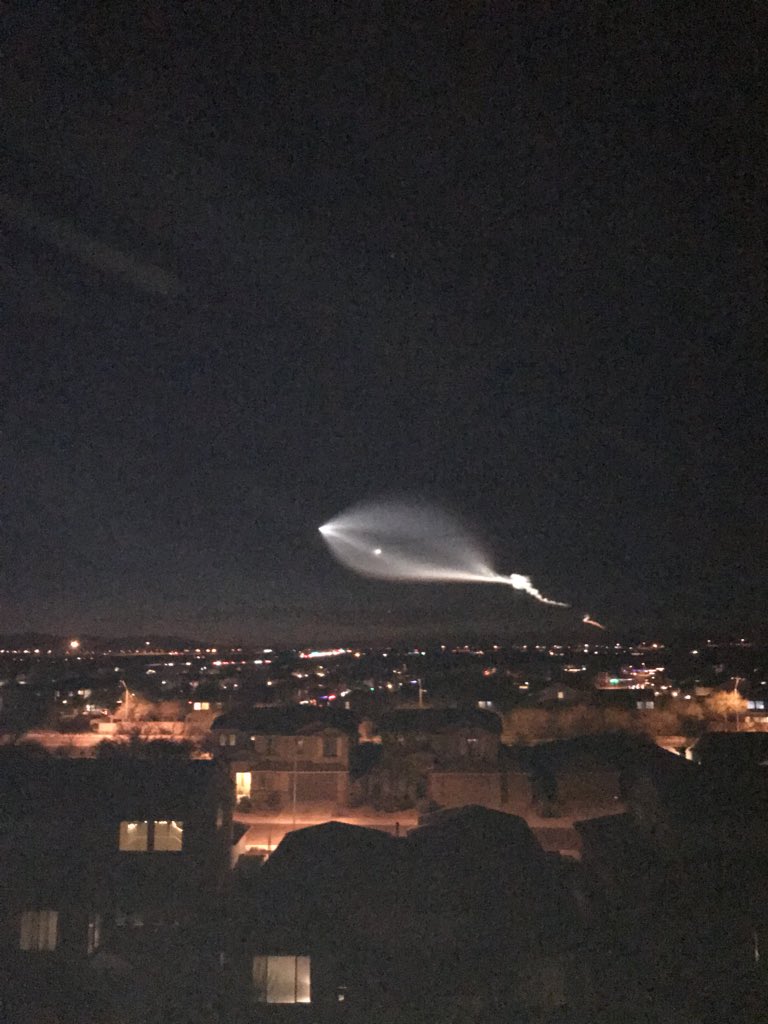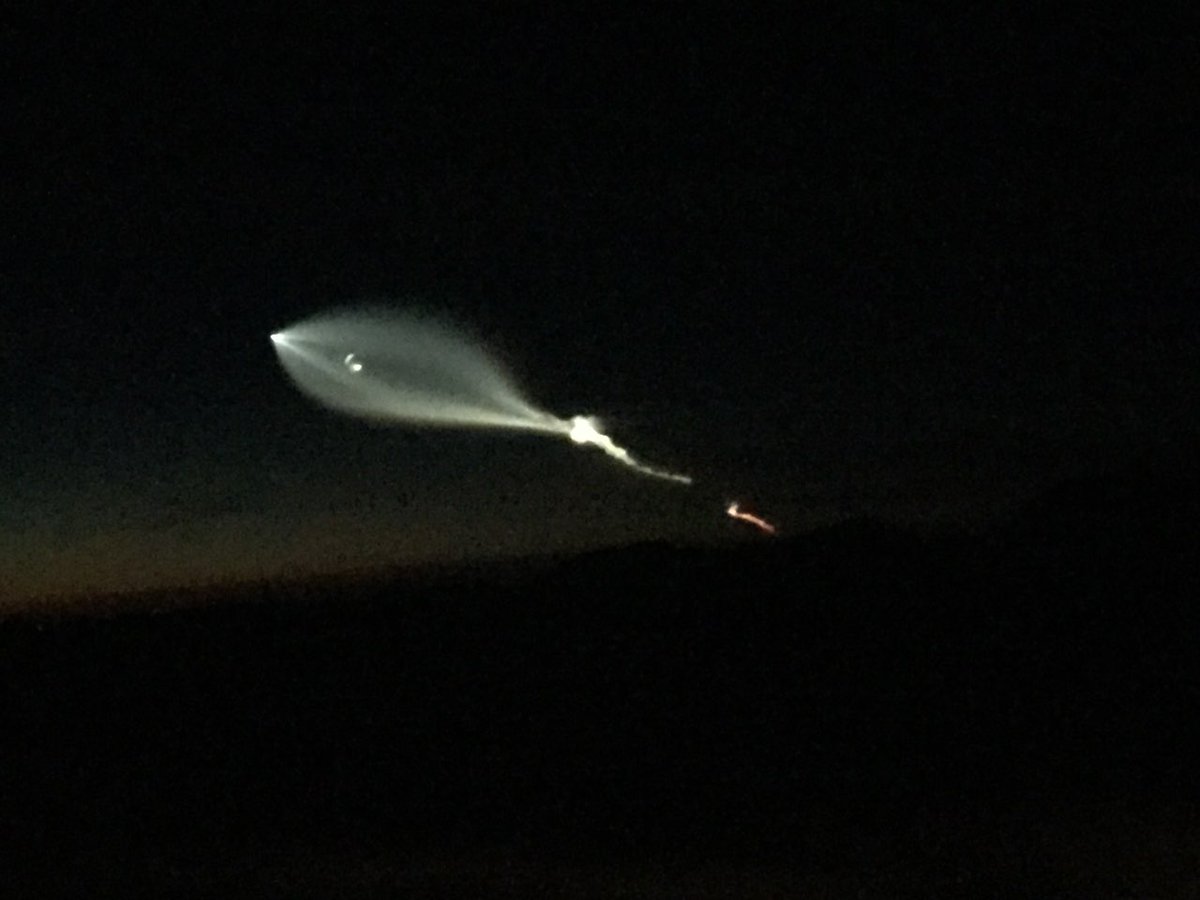 Great view of #SpaceX launch from #VandenbergAFB from Valley Village CA. @SpaceflightNow Lights In The sky LA! pic.twitter.com/OBFkXPdhKa

— Steverino (@CookieDuster) December 23, 2017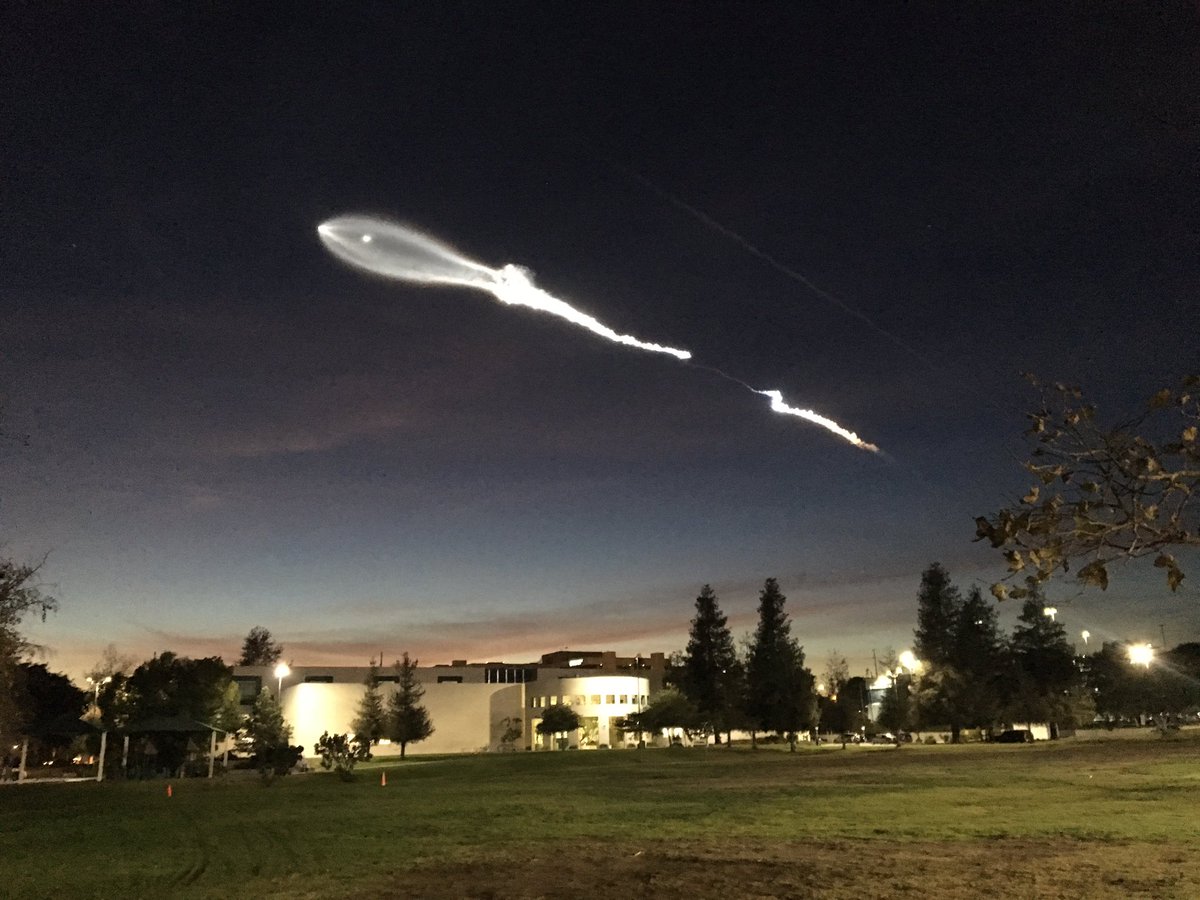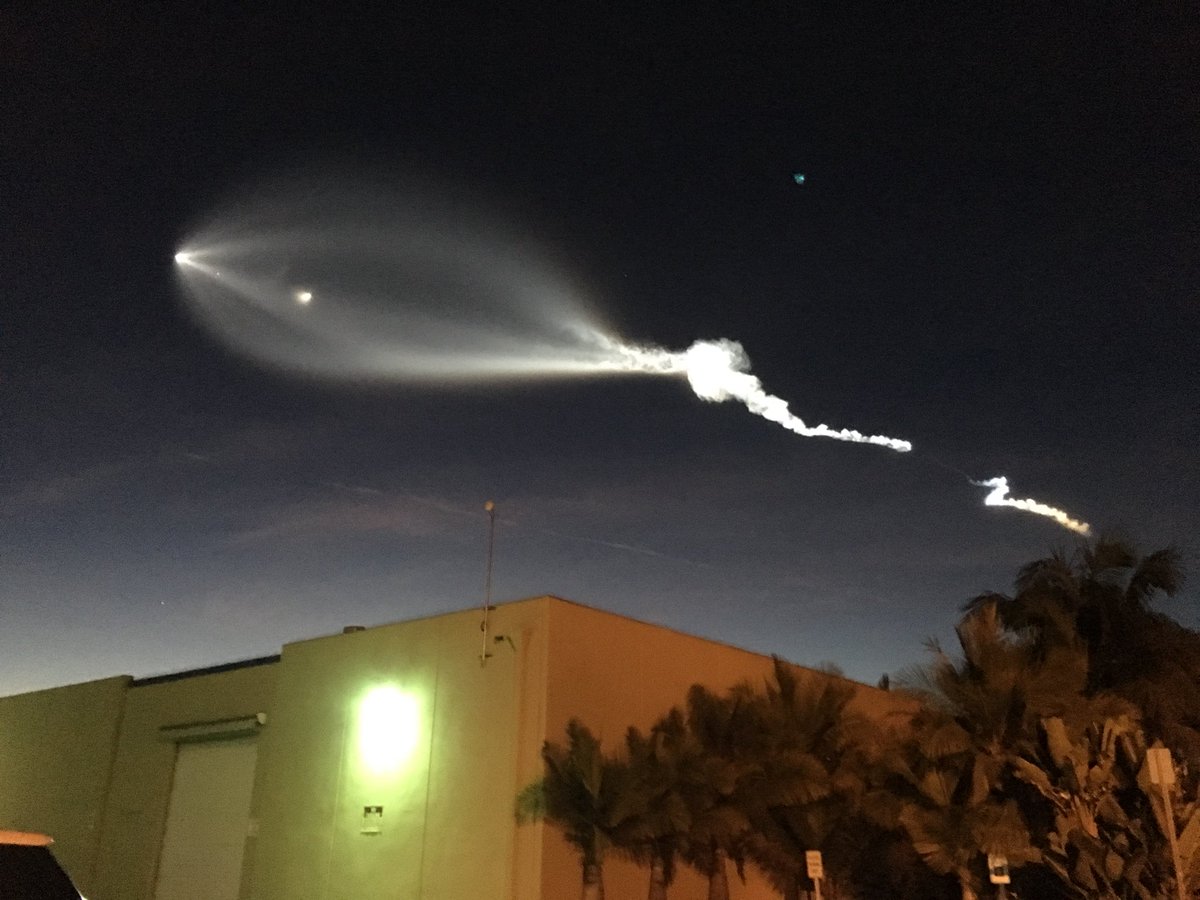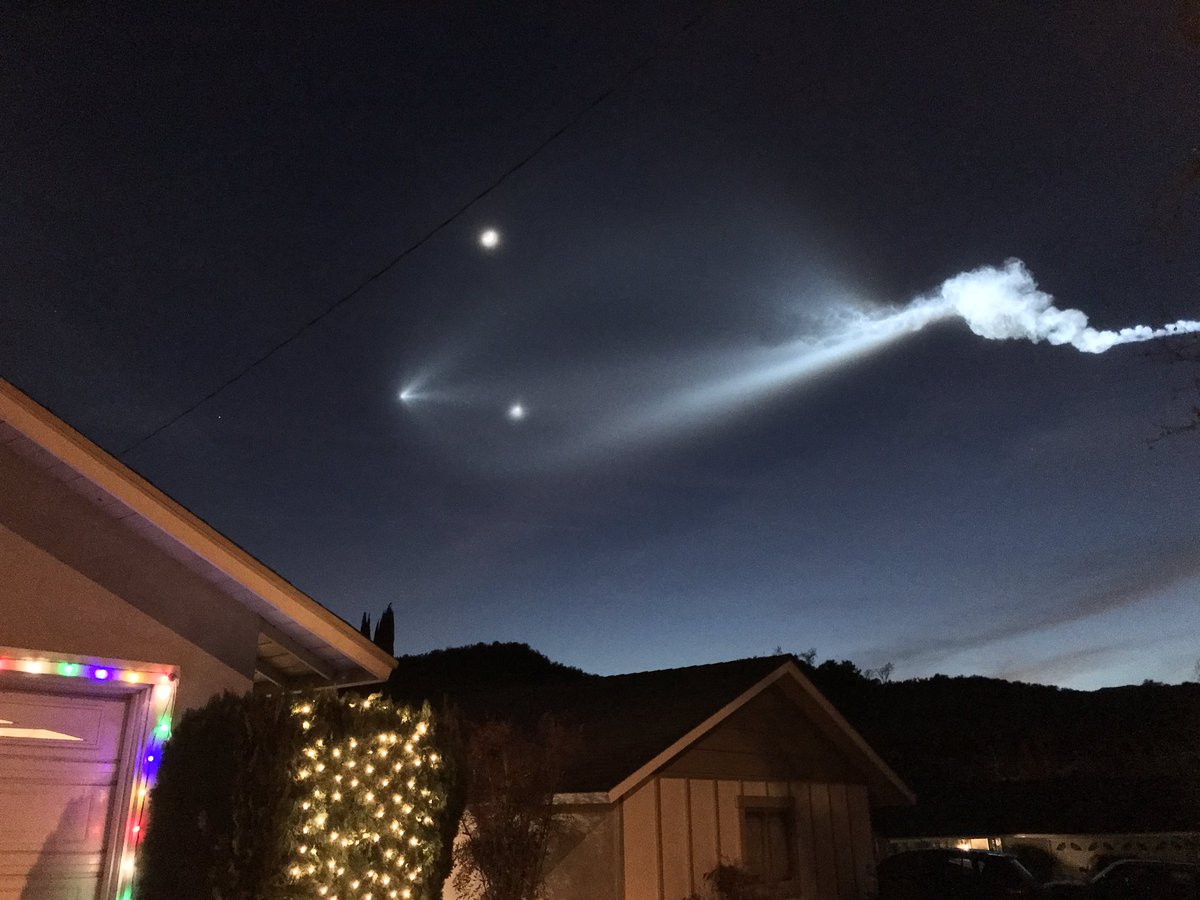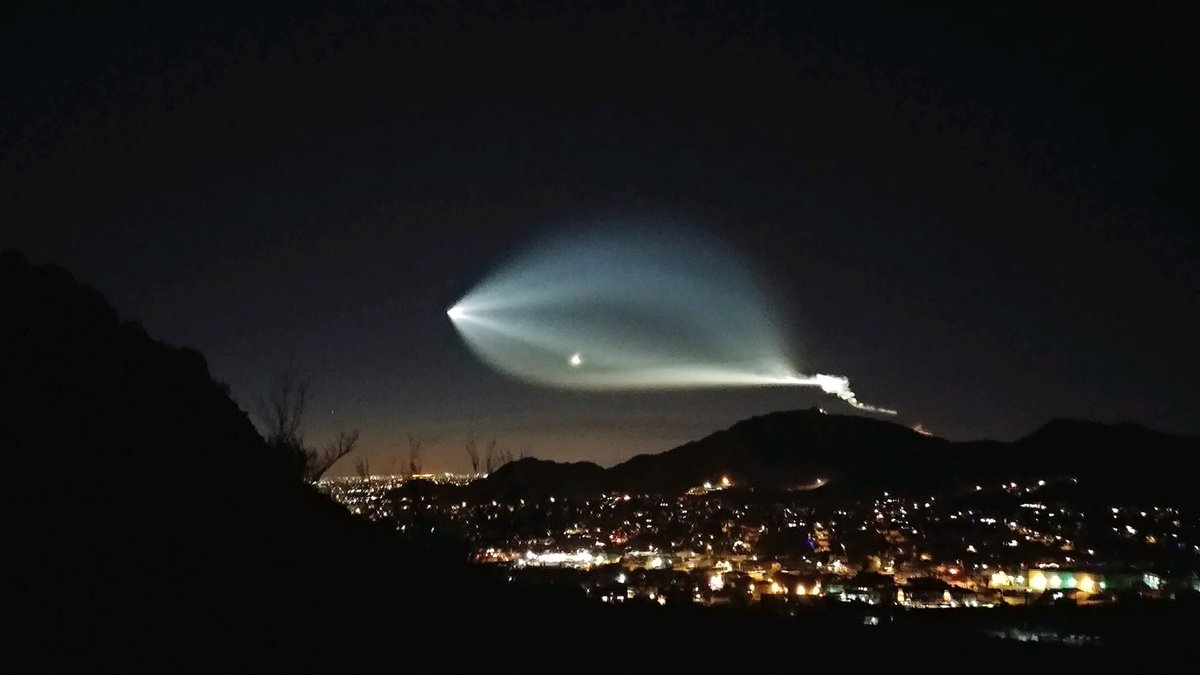 @SpaceflightNow #SpaceX this video caught both the boostback and entry burn from hermosa pier pic.twitter.com/TkY7zyKy0p

— Filip Rysanek (@frysanek) December 23, 2017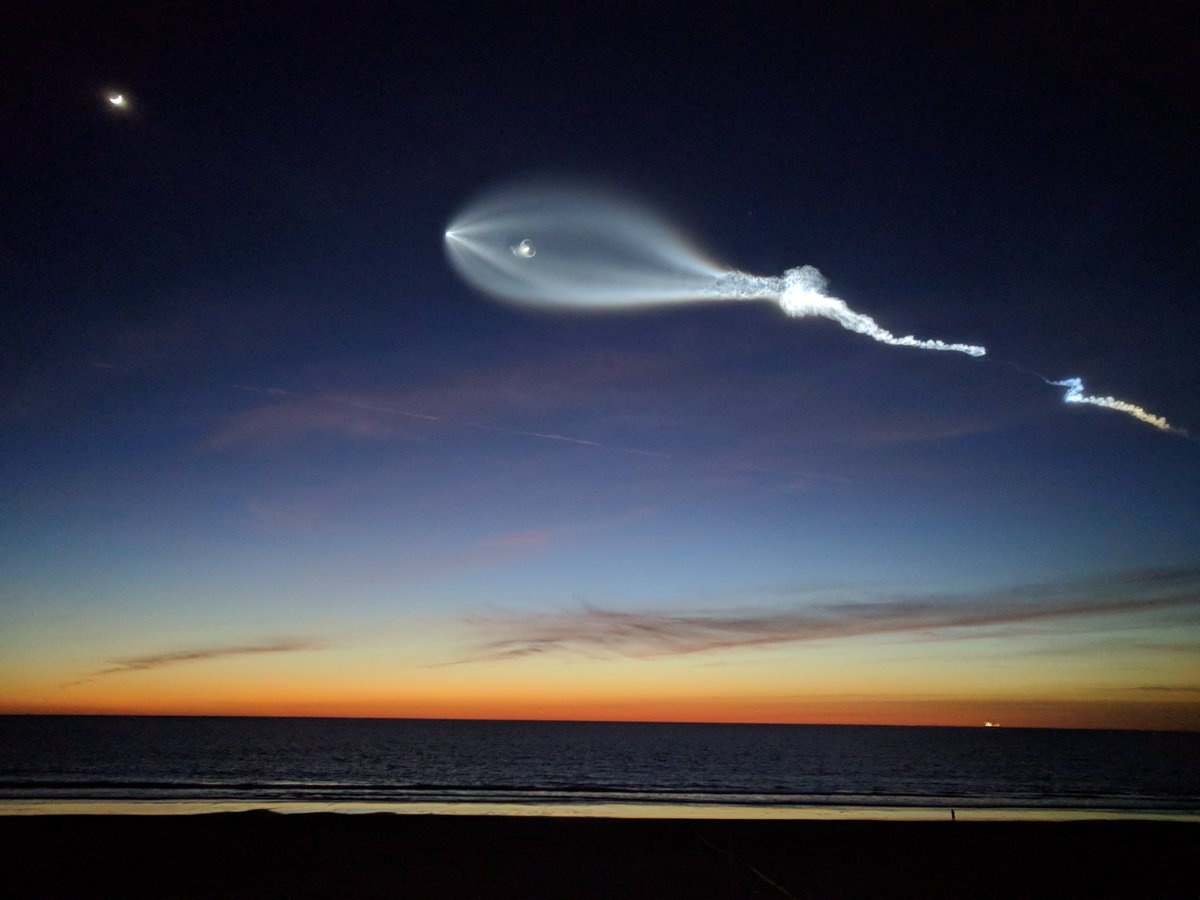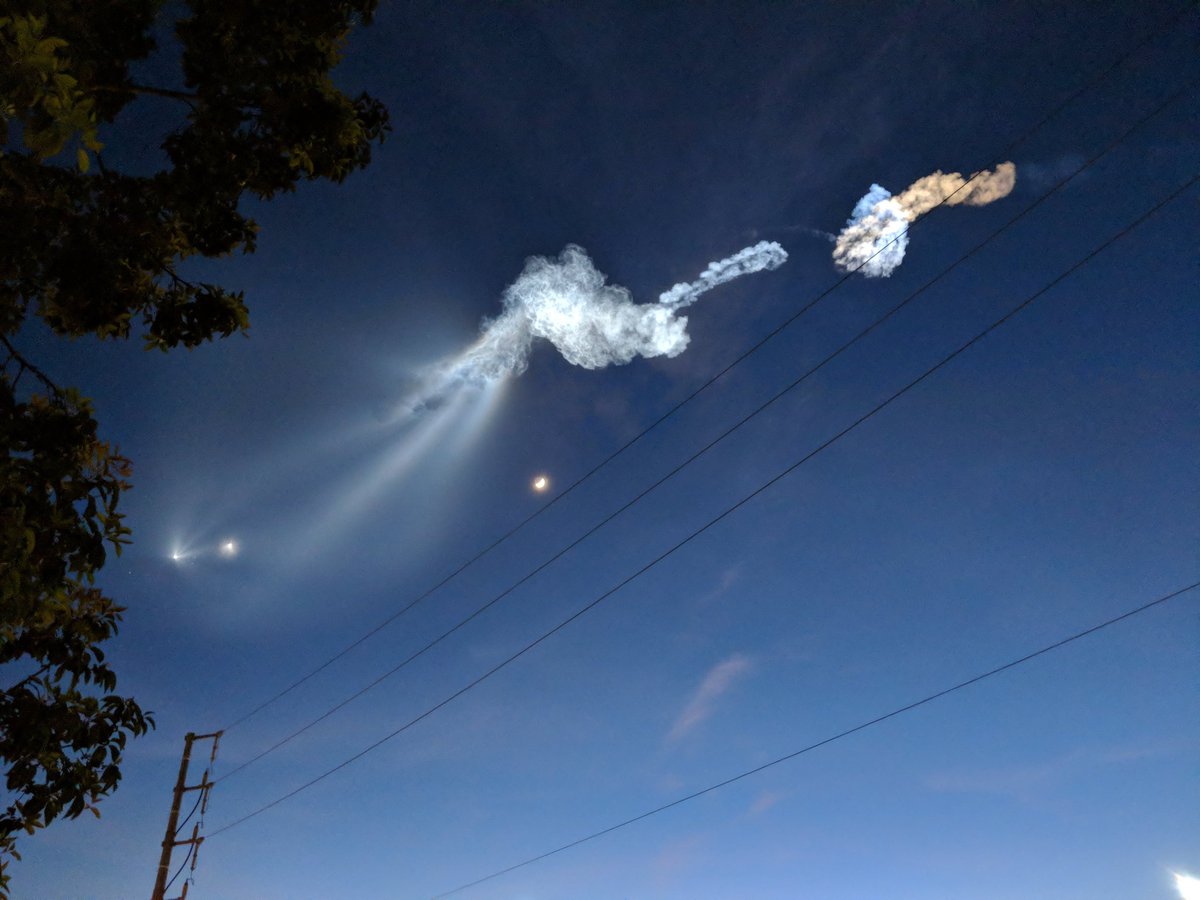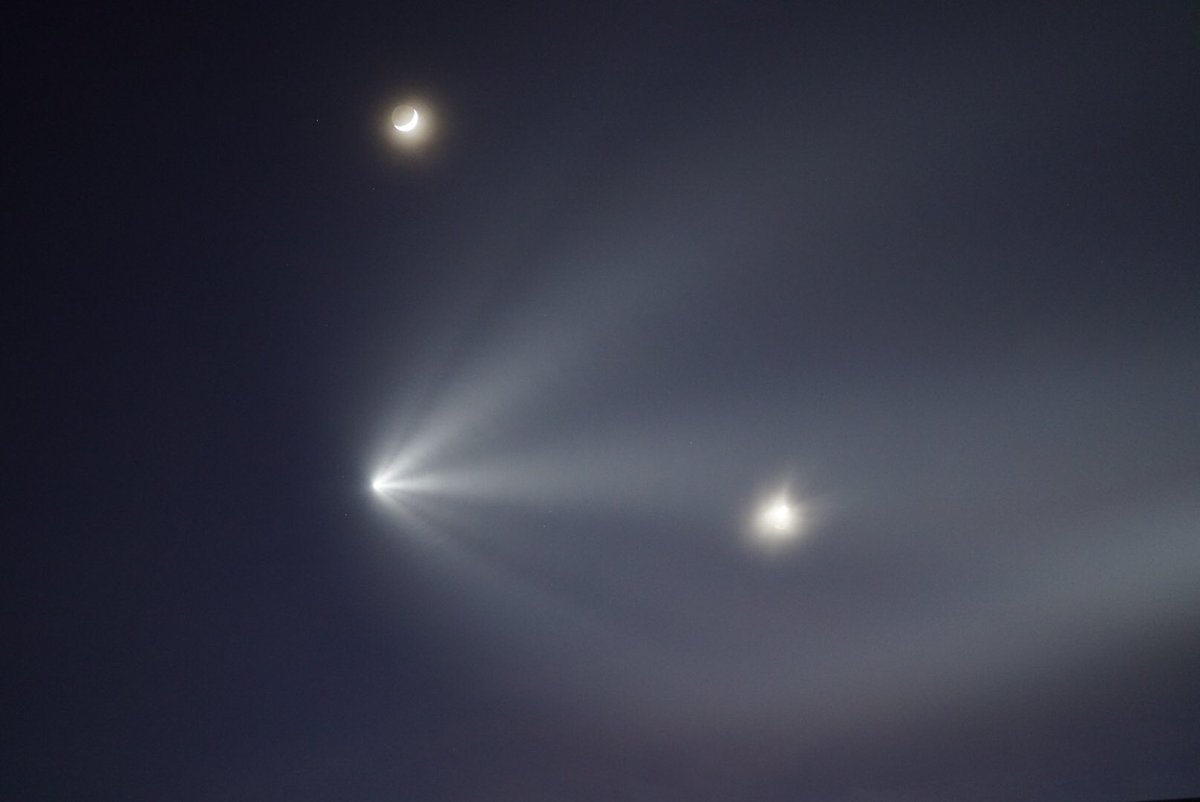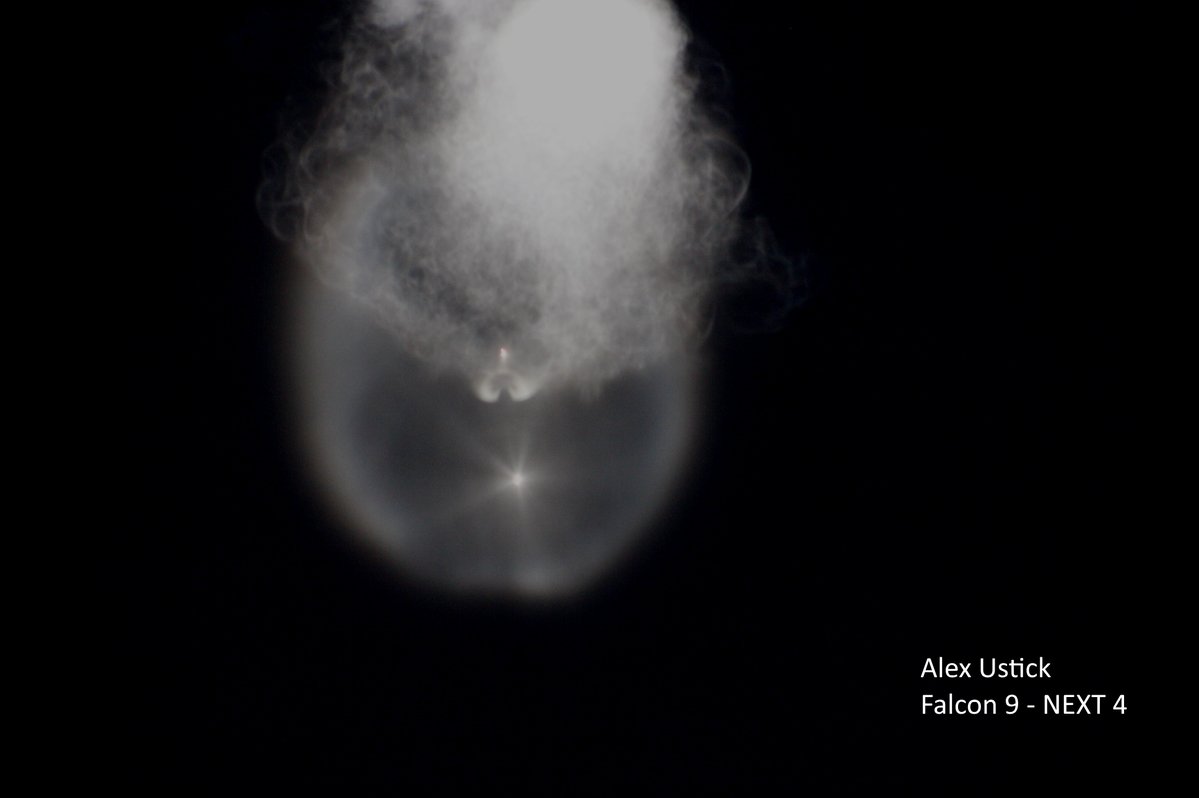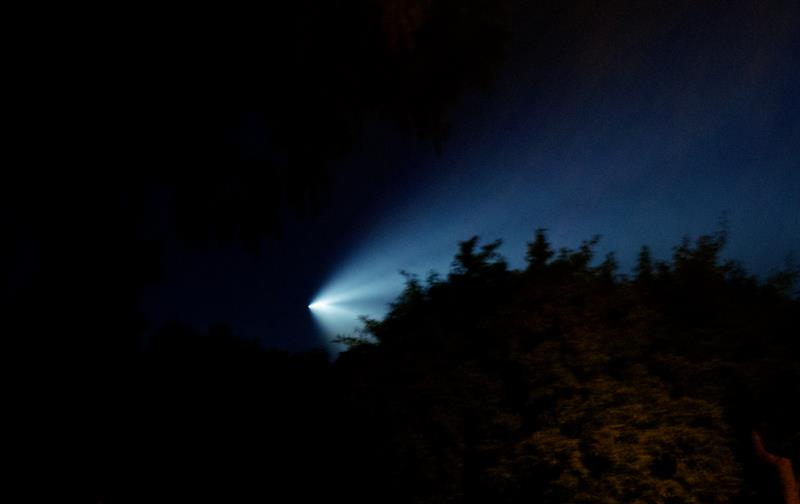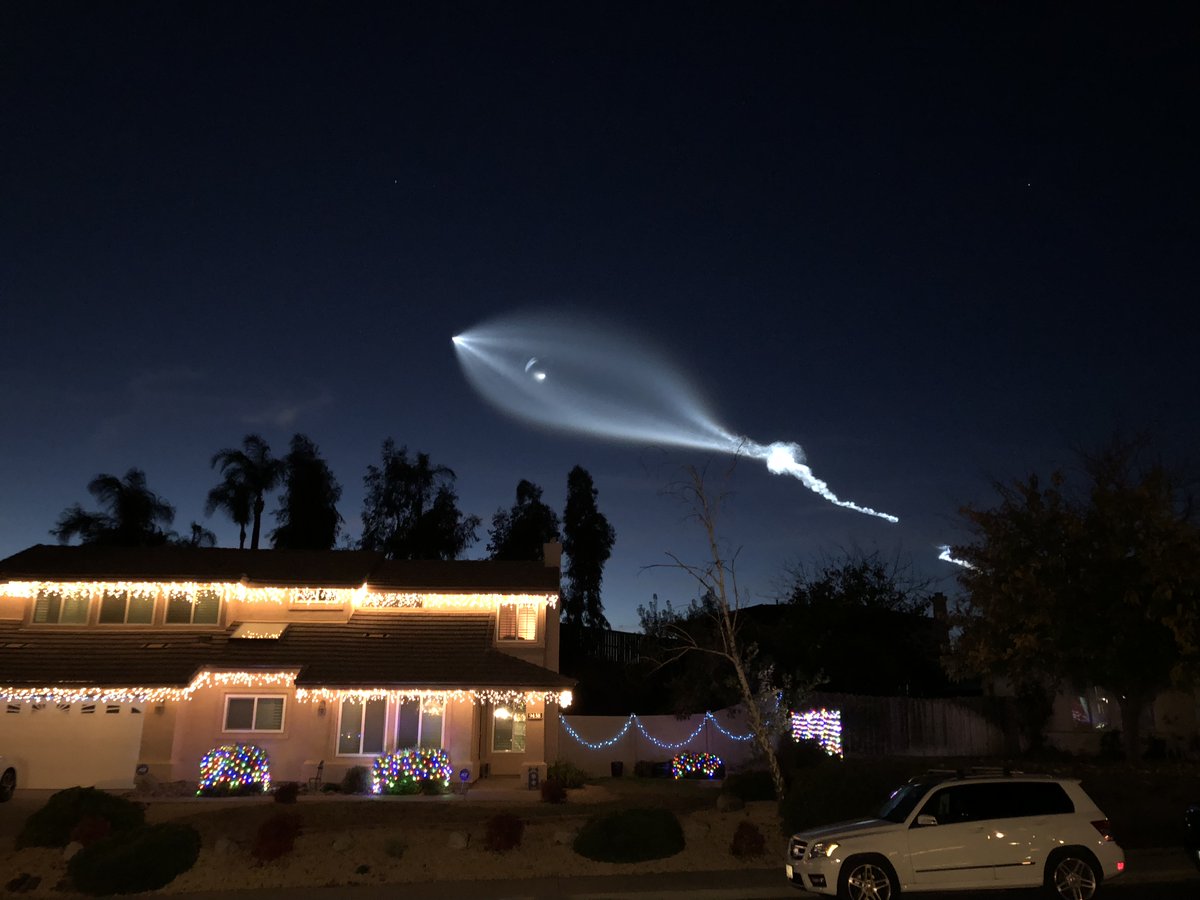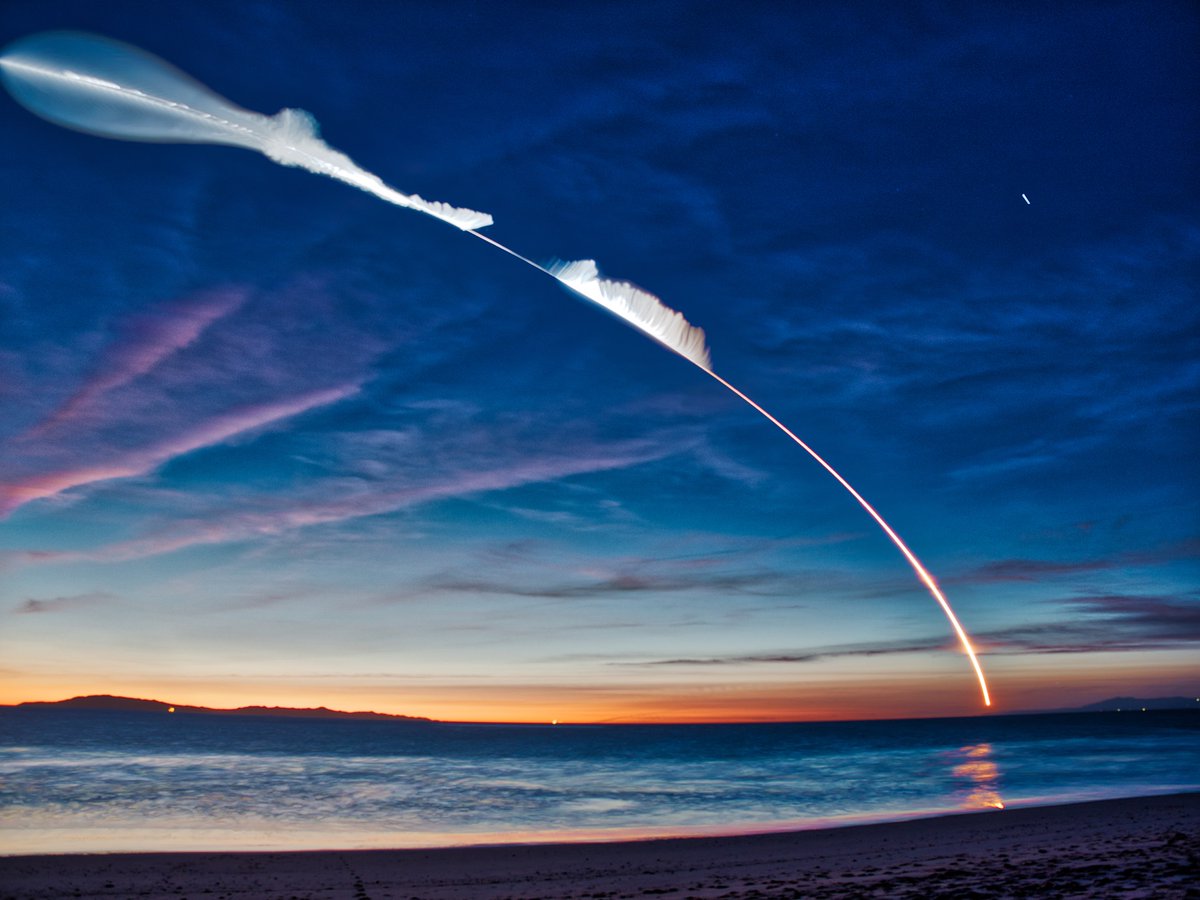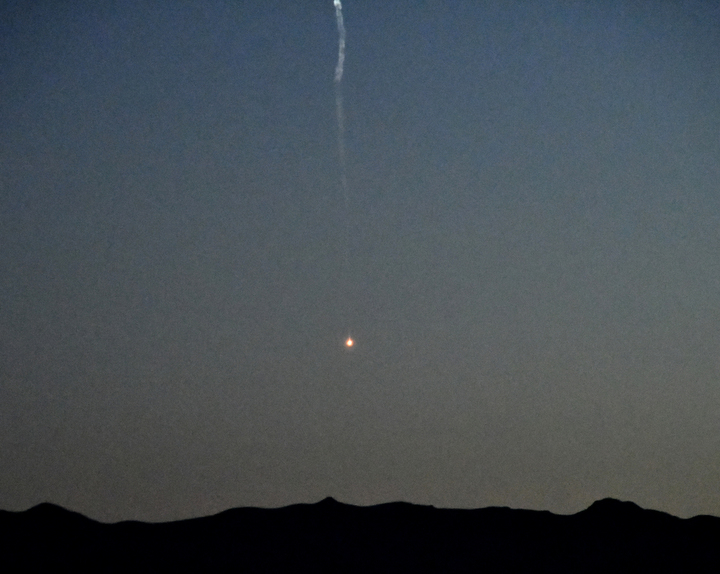 Email the author.
Follow Stephen Clark on Twitter: @StephenClark1.