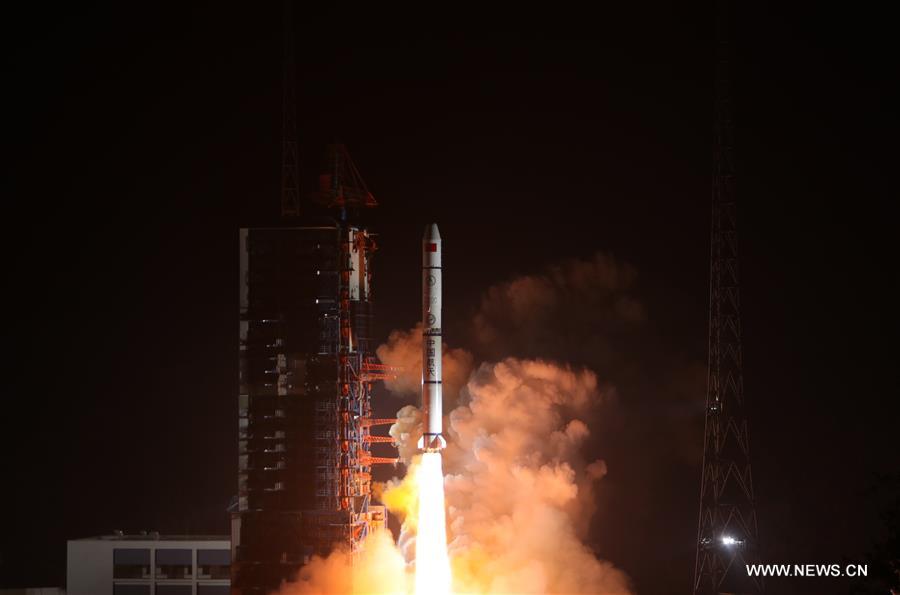 Three more Yaogan satellites successfully lifted off Monday from the Xichang space center in southwestern China, joining two similar triplets launched earlier this year for the Chinese military.
The trio launched at 1944 GMT (2:44 p.m. EST) Monday aboard a Long March 2C rocket from the military-run Xichang rocket base in Sichuan province, according to China's state-owned Xinhua news agency.
Liftoff occurred at 3:44 a.m. Beijing time Tuesday.
The two-stage Long March 2C booster flew east-southeast from Xichang and placed the three Yaogan satellites into an orbit around 370 miles (600 kilometers) above Earth at a tilt of 35 degrees to the equator.
China did not announce the launch in advance, keeping with the country's usual policy of not disclosing the launch schedule for military satellites.
Xinhua reported the third batch of Yaogan 30 satellites will "conduct electromagnetic environmental probes and other experiments."
The Yaogan 30-03 satellites launched Monday join two other triplets launched into the same type of orbit Sept. 29 and Nov. 24. The groups were built by the Chinese Academy of Sciences Institute of Micro-satellite Innovation.
The Yaogan series of satellites are believed to be operated by the Chinese military for intelligence-gathering purposes.
Some analysts suggested the nine Yaogan 30-01, 30-02 and 30-03 satellites launched over the last three months could be testing new electronic eavesdropping equipment or helping the Chinese military track U.S. and other foreign naval deployments.
China's military has another satellite named Yaogan 30, but it is in polar orbit and believed to be a high-resolution imaging spacecraft.
Monday's launch marked the 18th Chinese space launch attempt of the year. Seventeen of the missions successfully reached orbit.
Email the author.
Follow Stephen Clark on Twitter: @StephenClark1.