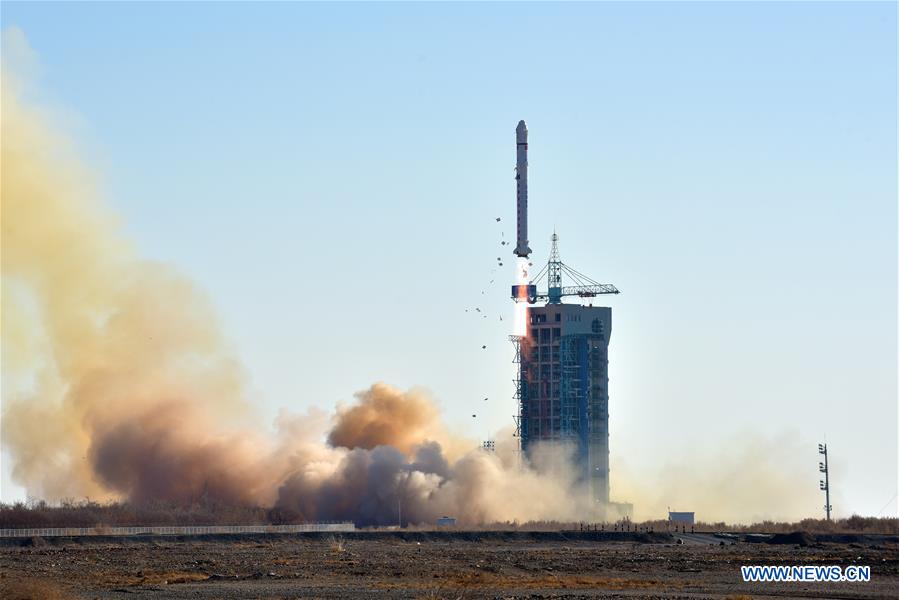 A land imaging satellite soared to a 300-mile-high perch above Earth Saturday after lifting off on top of a Long March 2D rocket from the Jiuquan space base in the Gobi Desert, joining a similar military reconnaissance craft launched earlier this month in the same type of orbit.
The spacecraft, dubbed LKW-2, will be "mainly used for remote sensing exploration of land resources," China's state-run Xinhua news agency reported.
The Long March 2D booster lifted off at 0414 GMT Saturday (11:14 p.m. EST Friday) from the Jiuquan launch base in northwestern China, and headed south to deploy its payload into a nearly-circular orbit around 310 miles (500 kilometers) in altitude. The orbit's inclination, or tilt to the equator, is 97.5 degrees, according to tracking data published by the U.S. military.
The circumstances of Saturday's mission, which blasted off at 12:14 p.m. Beijing time, are nearly identical to a launch from Jiuquan on Dec. 3, when a Long March 2D rocket took off at almost the same time of day and placed a payload in the same type of orbit.
In both cases, Chinese state media said the satellites would be used for land imaging, and the spacecraft are presumably part of a new Chinese imaging and reconnaissance network.
Saturday's launch placed the LKW-2 satellite into an orbit positioned 180 degrees away from the location of the LKW-1 craft launched Dec. 3, allowing them to revisit and re-image the same place on Earth twice as often as possible with one satellite.
Western analysts believe the satellites are likely high-resolution imaging platforms for the Chinese military.
Sunday's launch marked the 17th Chinese space launch attempt of the year. Sixteen of the missions successfully reached orbit.
Email the author.
Follow Stephen Clark on Twitter: @StephenClark1.