NOAA's JPSS 1 weather satellite is enshrouded inside the nose fairing of a Delta 2 rocket, awaiting liftoff from Vandenberg Air Force Base in California on a seven-year mission to collect data to improve global weather forecasts.
The satellite weighs around 5,025 pounds (2,280 kilograms), according to NOAA, and will orbit more than 500 miles (800 kilometers) above Earth with a suite of sensors and instruments measuring conditions in the atmosphere, monitoring the health of the ozone layer, and detecting how much thermal radiation is reflected off the planet.
The measurements are vital to feed data into numerical forecast models used to generate medium-term weather outlooks extending out to seven days.
The spacecraft was built by Ball Aerospace and Technologies Corp. in Boulder, Colorado, and is based on the contractor's Ball Configurable Platform (BCP) 2000 satellite design.
JPSS 1's solar panels are folded up for launch to fit inside the Delta 2 rocket's 10-foot-diameter (3-meter) payload shroud. These photos show the two halves of the Delta 2's fairing enclosure inside the mobile service tower at Space Launch Complex 2-West, where technicians prepared to encapsulate the JPSS 1 satellite on top of the rocket.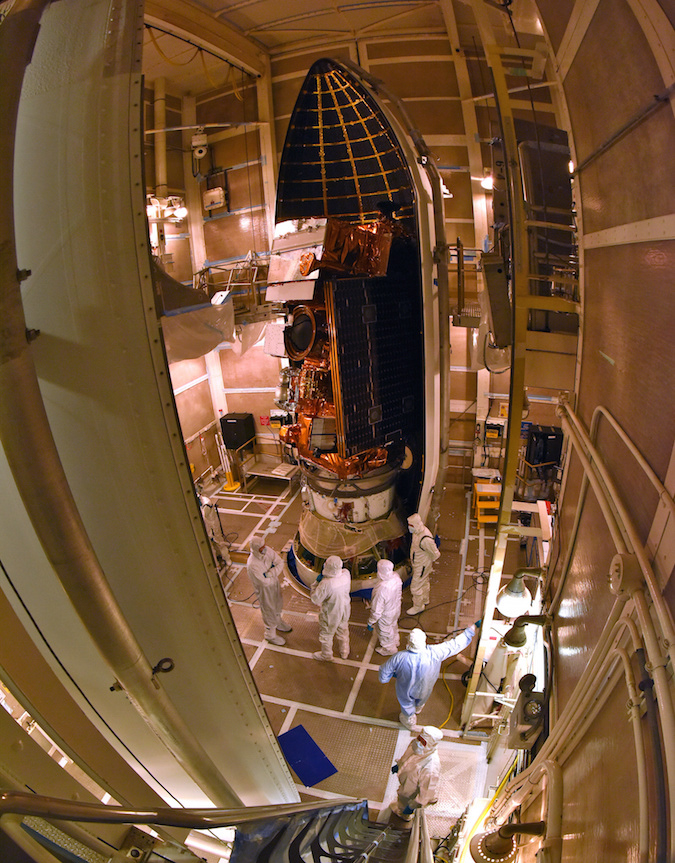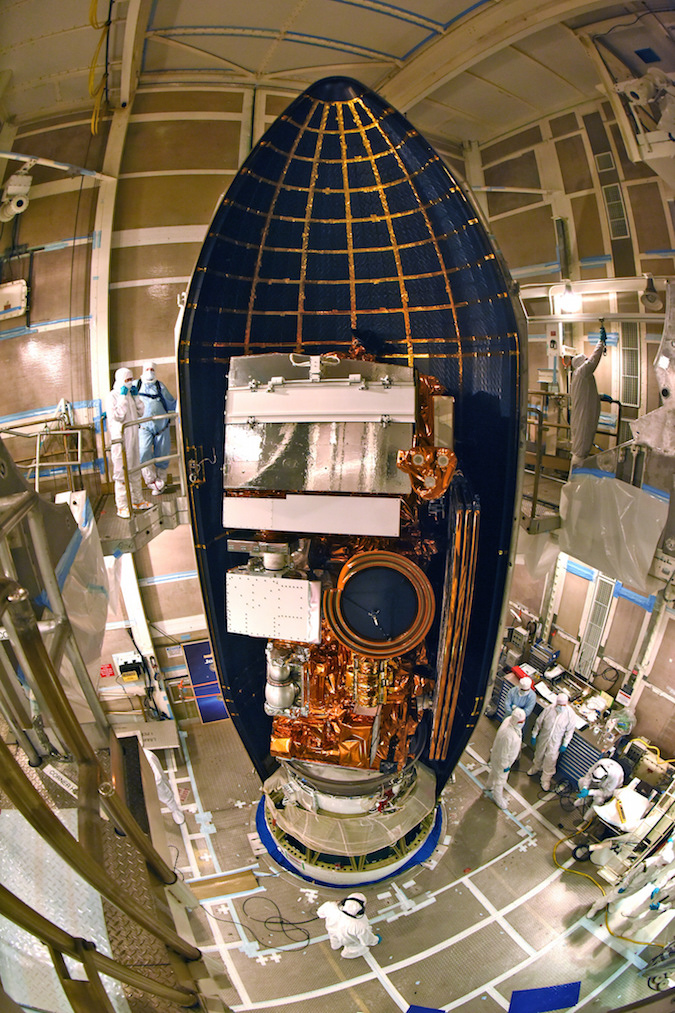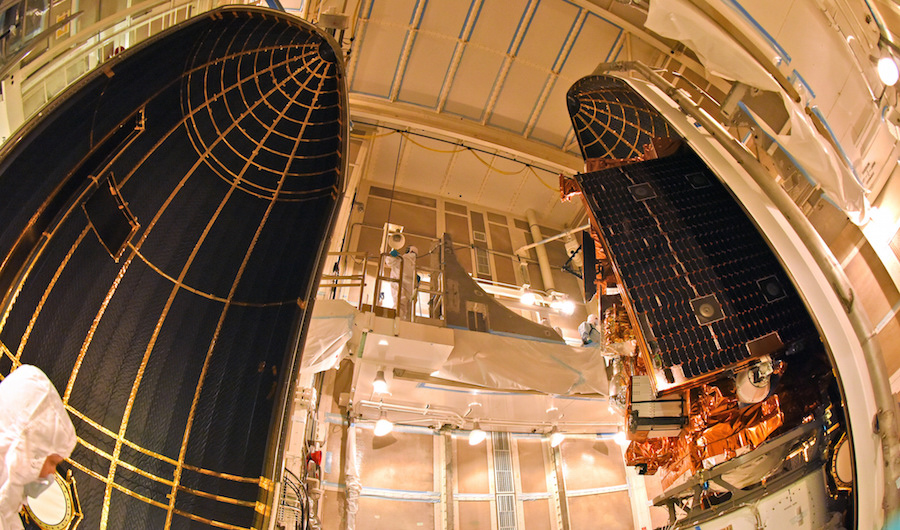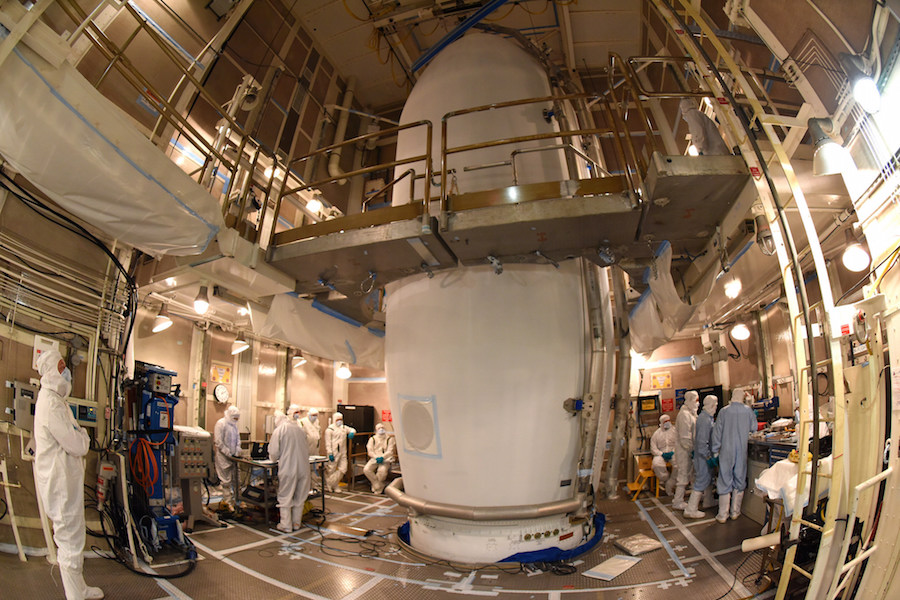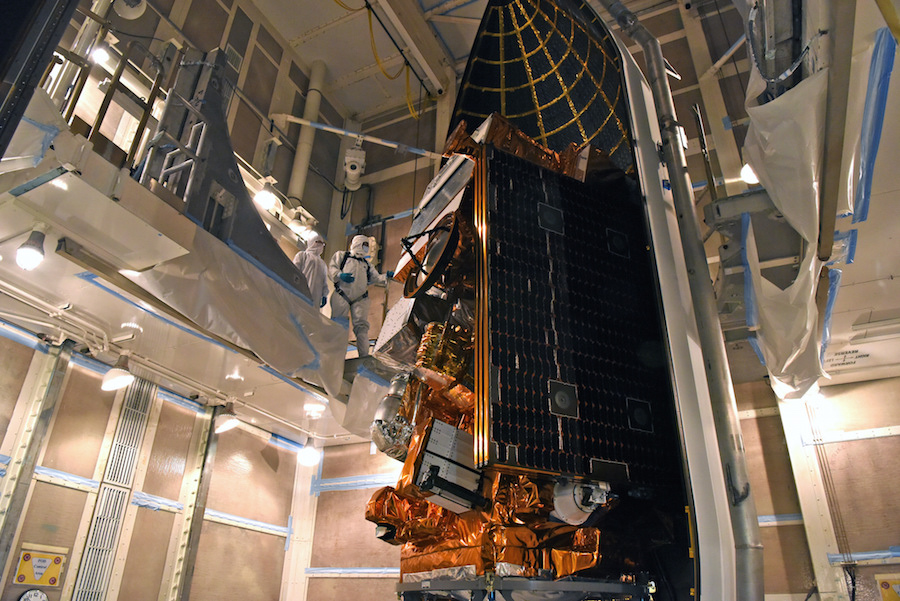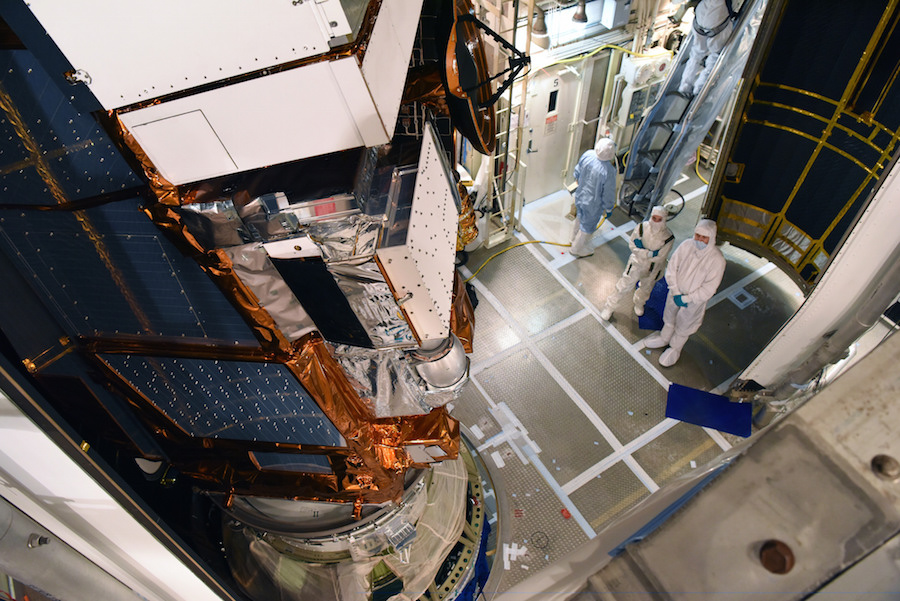 Email the author.
Follow Stephen Clark on Twitter: @StephenClark1.