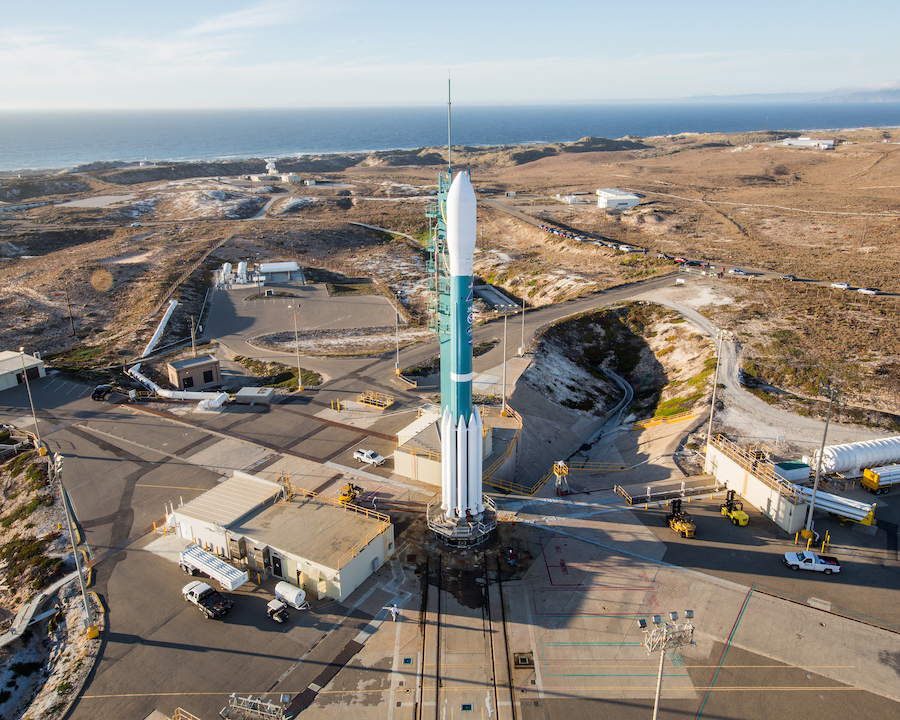 United Launch Alliance called off the launch of a Delta 2 rocket from California's Central Coast early Tuesday after boats ventured into a restricted safety exclusion zone and engineers ran out of time to resolve a technical problem on the launcher.
The Delta 2 rocket had only 66 seconds to take off Tuesday from Vandenberg Air Force Base in California, or else launch another day. Engineers selected the short launch window to allow the mission's JPSS 1 weather satellite payload to enter an optimal orbit circling over Earth's poles.
Launch officials aborted the countdown as it was scheduled to resume after a pre-planned hold at T-minus 4 minutes.
"Hold hold hold," a member of the launch team called out over the countdown net.
ULA said in a statement that two issues prevented launch Tuesday. The Air Force's Western Range reported it was "red" due to boats that strayed into restricted waters in the Pacific Ocean too close to the Delta 2's flight path, and a technical problem on the Delta 2 triggered an alarm in the final minutes of the countdown.
"Due to the short window there was insufficient time to fully coordinate a resolution," ULA said in a statement.
Liftoff from Space Launch Complex 2-West at Vandenberg was rescheduled for Wednesday at 1:47:03 a.m. PST (4:47:03 a.m. EST; 0947:03 GMT), one second later than the opening of Tuesday's launch window. Like Tuesday's launch attempt, the Delta 2 will have 66 seconds to get off the ground.
"Up until the last 10 minutes, about the only thing we were working had to do with a couple of boats in the boat exclusion area off the coast here," said Omar Baez, NASA's launch manager for the mission. "Shortly (later), as we were trying to come out of that hold, one of the paramters on the first stage went out of limits, and there were some short brief discussions.
"With the short window, there wasn't enough time to outbrief that issue and come to resolution, and a hold was called just before we were supposed to go into the T-minus 4 (minute) count," he said. "So we're setting up for a 24-hour recycle."
Members of the launch team discussed an issue in the steering system of the Delta 2's main engine just prior to scrubbing the launch.
The JPSS 1 weather satellite mounted on top of the 128-foot-tall (39-meter) Delta 2 rocket is the first in a new line of polar-orbiting meteorological observatories for NOAA. Carrying five instruments, the satellite — set to be renamed NOAA 20 once in space — will fly more than 500 miles (800 kilometers) above Earth for a planned seven-year mission.
NASA acts as a procurement and technical agent for the development and launch of NOAA weather satellites.
The launch of JPSS 1 will be the penultimate flight of a Delta 2 rocket after more than 150 missions since its debut in 1989. One more Delta 2 launch is planned from California in late 2018 with NASA's ICESat 2 mission.
Email the author.
Follow Stephen Clark on Twitter: @StephenClark1.