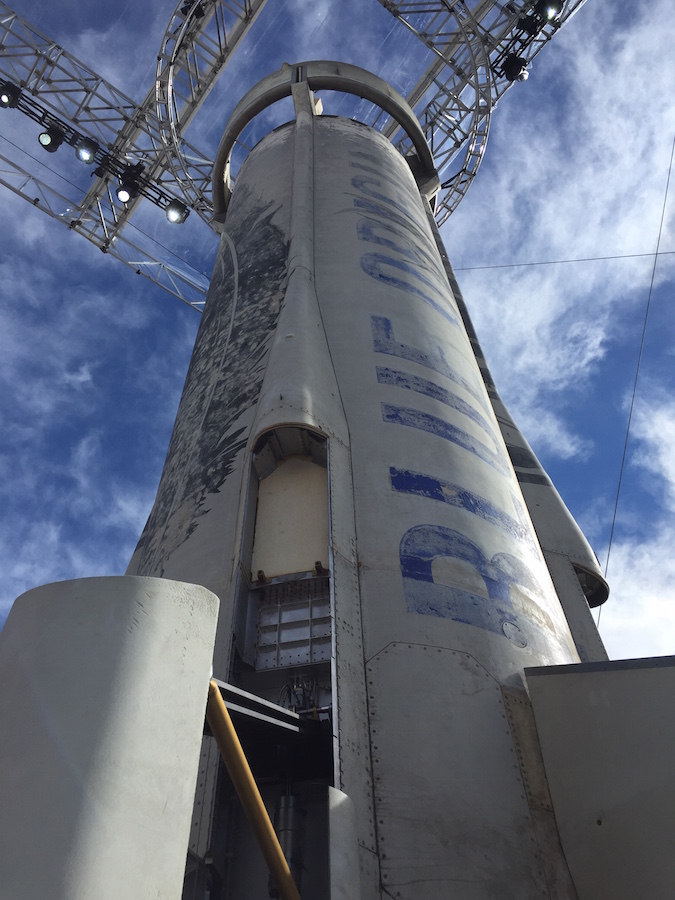 Scarred from five trips to the edge of space and back, Blue Origin's privately-developed New Shepard rocket was on vertical display this week at the 33rd Space Symposium in Colorado Springs.
The single-stage rocket is now retired and will eventually go into a museum after a traveling "road show" around the country, according to Blue Origin founder Jeff Bezos.
The New Shepard was the first vehicle to fly above the Karman line around 62 miles (100 kilometers) above Earth, the internationally-recognized boundary of space, then return to the ground with a vertical landing using rocket thrust.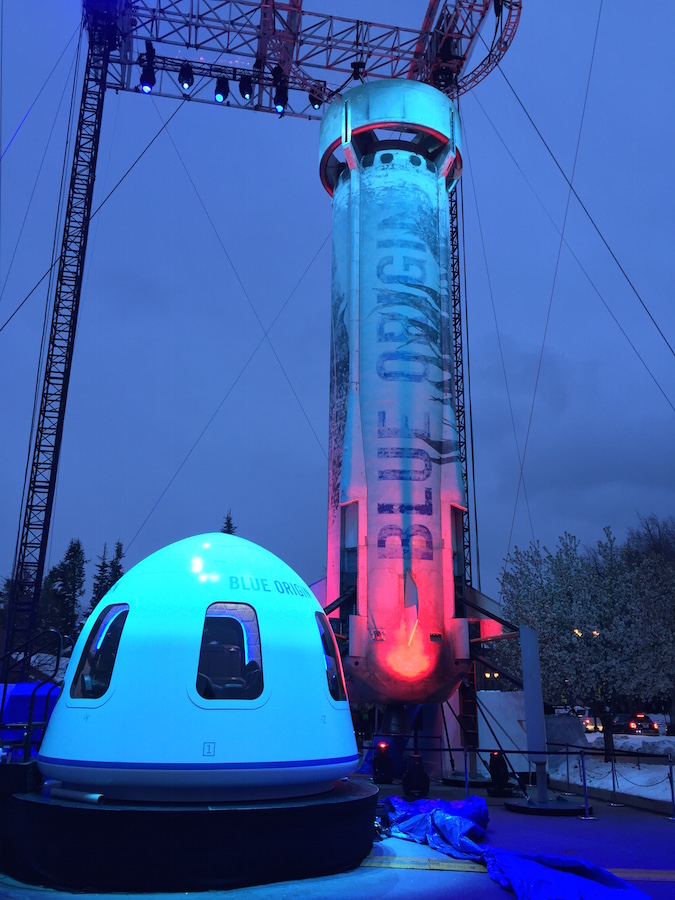 Engineers were not sure the New Shepard would survive its last mission in October, when a prototype crew capsule mounted atop the rocket fired a solid rocket motor in a test of the escape system that would whisk passengers away from a failing launcher.
The New Shepard was not designed to survive such a maneuver, but the rocket's BE-3 main engine continued firing, propelling the rocket into space and then reigniting for landing at Bezos's West Texas ranch.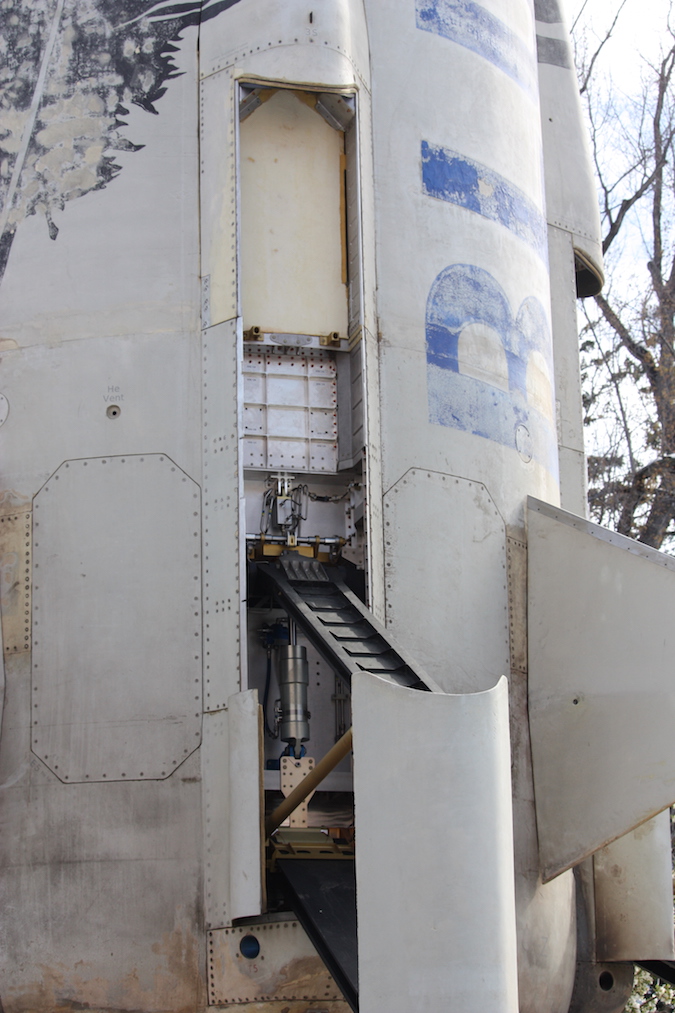 The images show the BE-3 engine, which can throttle up to 110,000 pounds of thrust, the New Shepard's four landing legs, and the ring attach point for Blue Origin's crew capsule.
Blue Origin hopes to begin test flights on another New Shepard rocket now under construction with passengers on-board as soon as next year.
Read our full story for more details.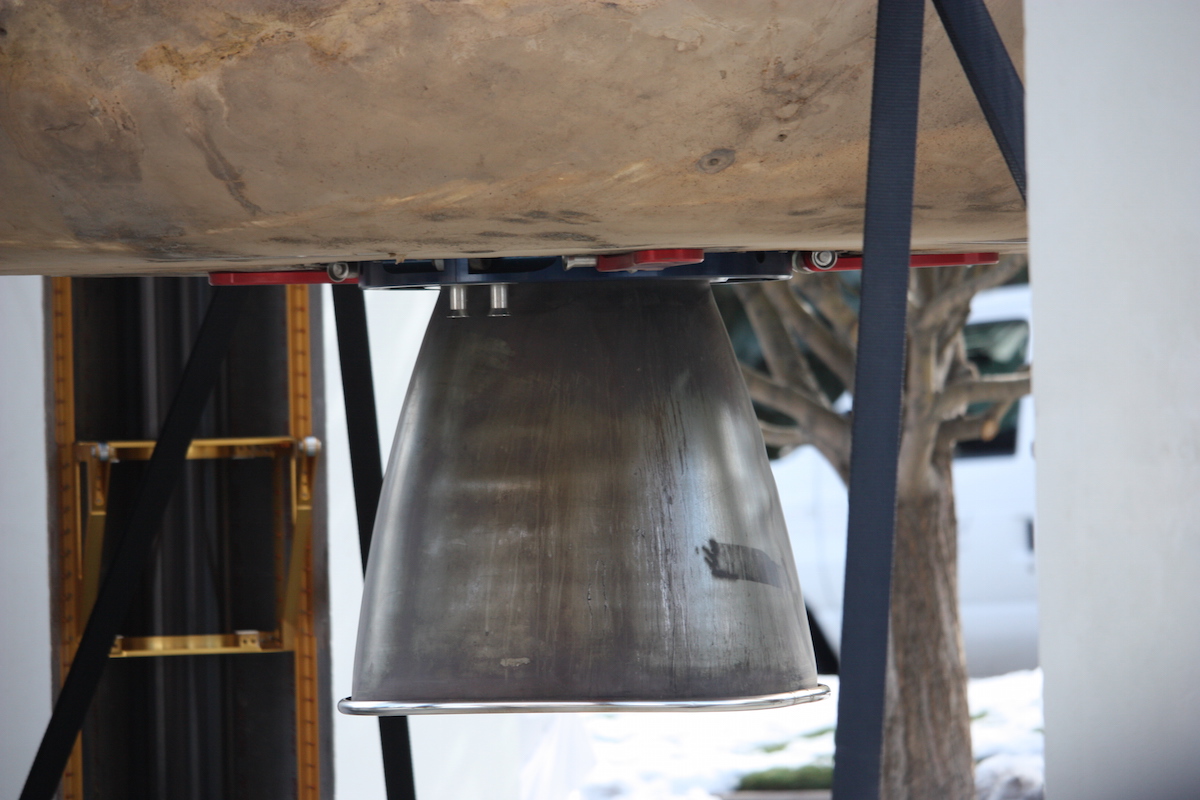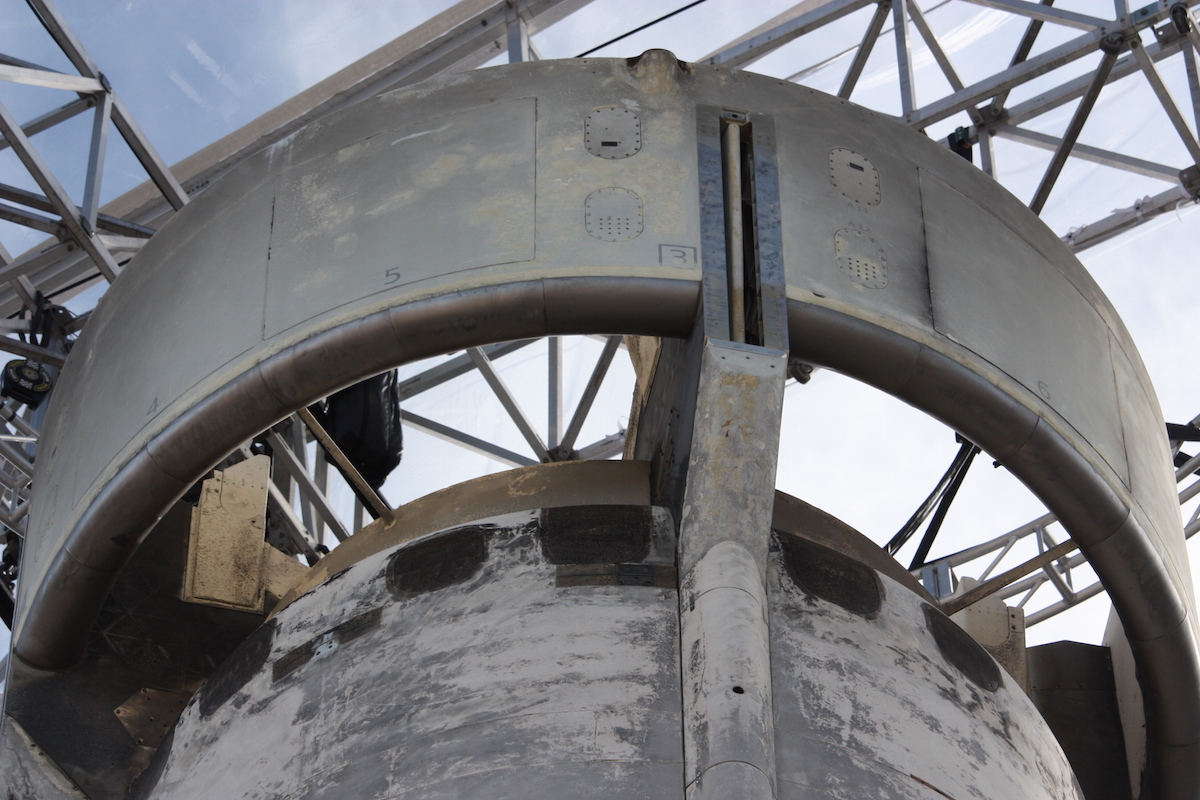 Email the author.
Follow Stephen Clark on Twitter: @StephenClark1.