CAPE CANAVERAL — With an international flair for collaboration, a military communications satellite jointly purchased by five allies was rocketed in space Saturday to further expand the U.S.-operated network that serves battlefield forces anywhere on Earth.
The Wideband Global SATCOM satellite No. 9, which will act like an information router in space, was successfully propelled into orbit by a United Launch Alliance Delta 4 rocket from Cape Canaveral.
The 8:18 p.m. EDT (0018 GMT) liftoff occurred from Complex 37 following an afternoon loading of 170,000 gallons of cryogenic propellant into the two-stage rocket.
Three swing arms from the launch tower pulled away as the 217-foot-tall Delta roared skyward with a 2-to-1 thrust-to-weight ratio.
Less than 42 minutes later over the Indian Ocean. the $424 million payload was deployed into a super-synchronous transfer orbit as planned.
"Successfully putting our most critical satellites in orbit, at the right spot, time and time again is only made possible through a tremendously effective partnership with our launch vehicle provider United Launch Alliance," said Col. Shane Clark, the Air Force's mission director for the WGS 9 launch and EELV Generation operations division chief at the Space and Missile Systems Center.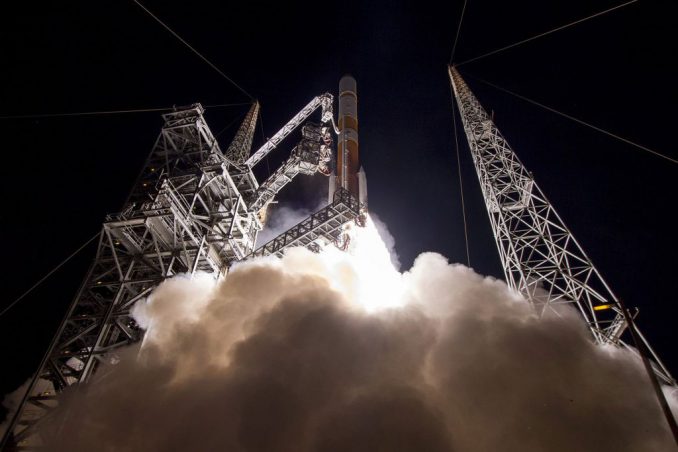 It marked the 108th successful launch in a row for the Delta program since 1999, the 361st success overall since 1960 and the 35th for a Delta 4.
United Launch Alliance also extended its mission record to 118 and completed its 47th mission for the Air Force in the past 123 months.
WGS 9 will spend the next three months using its conventional and xenon-ion propulsion systems to reach a circular geostationary orbit 22,300 miles above the equator and slide into a testing slot. It will enter service later this year for a yet-undisclosed coverage zone.
This new satellite is unique because Canada, Denmark, the Netherlands, Luxembourg and New Zealand paid for construction of WGS 9 in a collaborative effort to join the U.S. military's global communications network.
Each nation receives bandwidth allocations via any of the WGS satellites in the worldwide constellation in proportions equal to their investment in WGS 9.
The WGS 9 deal allows the U.S. to bolster its communications infrastructure with an additional satellite while the allies get access to the anytime, anywhere connectivity that WGS provides around the globe.
Brigadier-General Blaise Frawley, director general for space, Royal Canadian Air Force: "Military operations are increasingly dependent on capabilities based in space and the Canadian Armed Forces recognizes this fact. The WGS 9 will further enhance a reliable Satcom network, and ensure our forces at home and abroad can communicate effectively to enable success on operations."
Navy Capt. Kim Meier, director of air force systems at the Danish Acquisition and Logistics Organization: "With the successful launch of the ninth WGS satellite we have reached an important milestone in the international MILSATCOM partnership. The WGS satellites are giving our warfighters quick and reliable access to information which is essential to the success of any military operation."
Navy Commodore Ludger Brummelaar, projects director of the Netherlands Defence Materiel Organisation: "The launch of WGS 9 symbolizes the successful partnership in military satellite communication. The cooperation is not only a success in the space segment, but also on the ground, where the participating nations share their anchor stations and other SATCOM resources. WGS enables smaller countries, as the Netherlands, to have access to reliable global satellite communication. It is a prime example of international military cooperation."
Etienne Schneider, deputy prime minister of Luxembourg: "As an established satellite nation, Luxembourg is proud to participate in the WGS program. In the current geopolitical context, access to satellite capacity is essential for most military endeavors. Luxembourg can thus make a concrete contribution to security in the context of its NATO commitments."
Lt. Col. James Dryburgh, New Zealand deputy director of C4 Operations: "WGS has provided the cornerstone of the New Zealand Defence Force's Satellite communications capability since the purchase of our first ground terminals following our entrance into the WGS partnership. It has provided us with solid and reliable communications bearer connectivity from the first deployment and the cooperation from the WGS support team and the partner nations has been outstanding."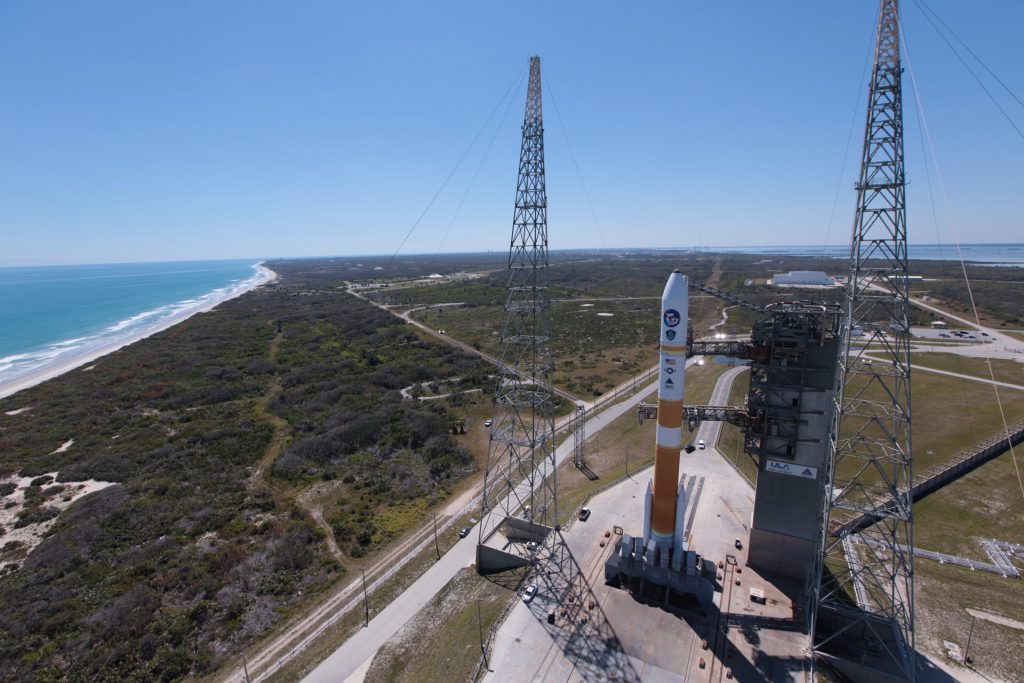 "The WGS constellation is the highest-capacity military communications system in the U.S. Department of Defense arsenal," said Robert Tarleton, director of the Air Force's Military Satellite Communications Systems at the Space and Missile Systems Center.
"WGS really supports the tactical warfighter and our international partners around the world, whether on land, in the air or at sea. It has the Global Broadcast capability that provides the delivery of classified and unclassified data and video products for mission support and full mission video (from) our UAVs."
The WGS constellation is the modernized follow-on to the Defense Satellite Communications System that dates back to 1966 and is the Air Force's longest-running communications network with launches through 2003.
"We still have four DSCS that we are still using. They continue to be part of our overall military constellation that we can access," said Tarleton.
"The transformation from DSCS to WGS is a lot more bandwidth as well as the addition of military Ka communications and crossbanding on the satellite between X- and Ka-bands. That allows the warfighter to seamlessly talk between their terminal types."
One final WGS satellite — No. 10 — is built and awaiting pre-launch testing ahead of a late 2018 deployment aboard another Delta 4 rocket.
"We will be moving forward to (WGS) 10 to launch late next year. And yes, as far as the WGS program, that is the last satellite in the program," said Tarleton.
"There were some interest for a while with several nations to try to fund a WGS 11 and that just didn't materialize, frankly. We will not be buying another WGS, we are past the point where we could buy it with any efficient cost since the production line is basically shut down."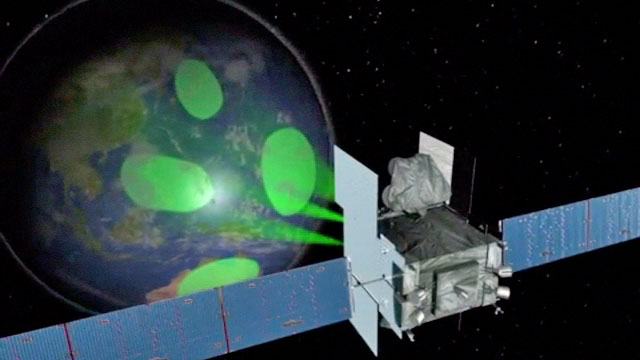 But the longer-term future for U.S. wideband communications services is uncertain while the Pentagon studies its options.
"What we are looking at for the follow-on to WGS is being worked within the Department of Defense now in the Analysis of Alternatives as to what's the best way to meet our wideband satcom requirements in the future — whether it's more, big satellites, purpose-built just for military use, whether it's using more commercial satellites or leasing, and what's the combination. That effort is in work right now. That will steer what we buy (and) where we go for meeting our wideband needs," said Tarleton.
"To build a new system, we need to get started within the next couple of years because we are targeting the late 2020s — 2028-2029 — to have the next system, whatever that may be, ready to take the place of WGS.
"If we are working to purchase bits from commercial services, which is something we are really looking at as the commercial industry gets more and more capable and actually, probably, moves moves faster than we can within the Department of Defense as far as enhancing their capabilities, as they become more protected in comms against interference or jamming, those are the things we are looking at as part of the trade-off.
"If we had to go buy another WGS — if we followed that path, which I don't expect — we would need to do that within the next couple of years. If we can build on commercial and utilize their systems that tend to be put in place and built in three to four years, we are not as rushed."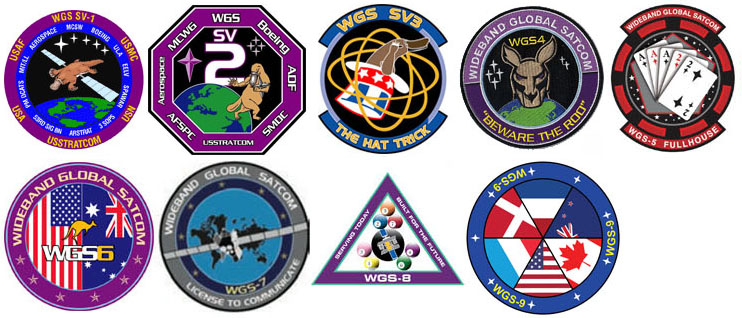 The first 7 satellites in the WGS series are operational. The eighth craft, launched last December, reached its test slot in geostationary orbit a week ago.
"With WGS 8 and 9, we expect to have both in operational use later this year," said Tarleton.
WGS 1 was launched in October 2007 to cover the vast U.S. Pacific Command that stretches from the U.S. western coast all the way to Southeast Asia.
WGS 2 satellite followed with an April 2009 launch to serve U.S. Central Command and the forces in Afghanistan, Iraq and other parts of Southwest Asia.
WGS 3 went up in December 2009 to cover U.S. European Command and U.S. Africa Command, plus lend additional support over the Middle East.
WGS 4 inaugurated the upgraded Block 2 series for improved communications with unmanned aerial drones when it was launched in January 2012 to cover the Middle East and Southeast Asia for use by U.S. Central Command and U.S. Pacific Command.
WGS 5 extended the Wideband Global SATCOM constellation to the Americas for a host of users following launch in May 2013. It gives the CONUS coverage to U.S. Northern Command, Southern Command, Transportation Command, Strategic Command, the Missile Defense Agency and other U.S. and western hemisphere-based users.
WGS 6 was launched in August 2013 and serves as Australia's contribution to the Wideband Global SATCOM constellation. It was built and launched via Australian funding in exchange for its military getting a percentage of communications services through the global constellation. The craft is parked over the eastern Pacific for coverage of the Americas.
WGS 7 was launched in July 2015 to further fortify the military's "anytime, anywhere" communications infrastructure, adding to the global WGS system from its position above the western Pacific with a coverage area spanning the Middle East, Southeast Asia and Australia.
WGS 8 reached its orbital checkout position just last week following a successful launch in December. It features the first Wideband Digital Channelizer that nearly doubles its capacity compared to the previous satellites in the WGS series.
See earlier WGS 9 coverage.
Our Delta archive.