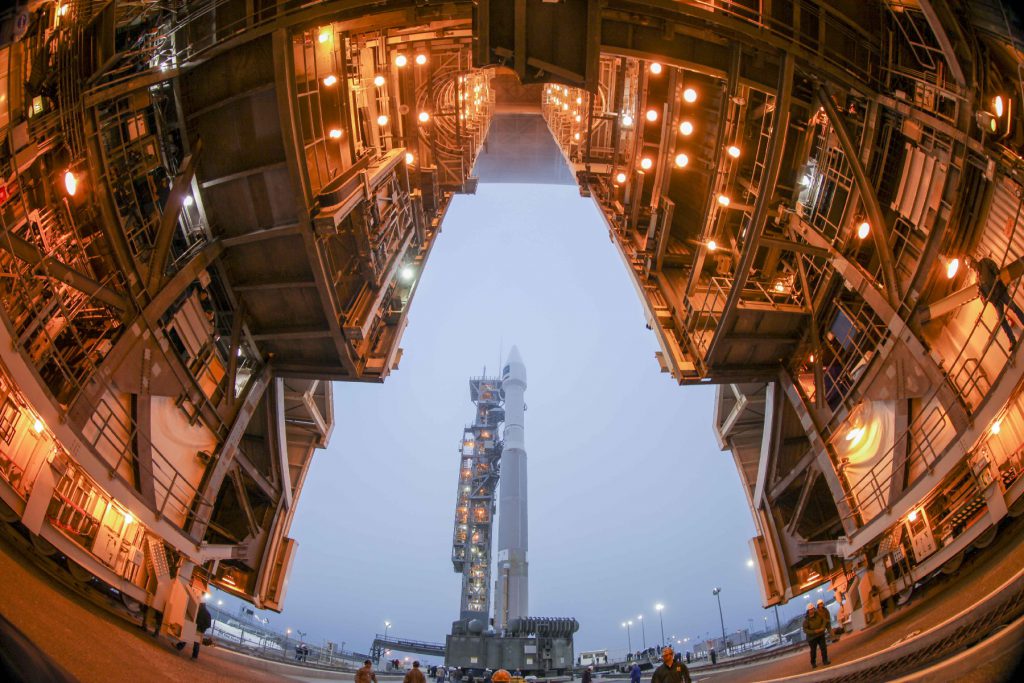 Seven weeks to the day after their launch was postponed by a massive wildfire and the aftermath, a commercial Atlas 5 rocket and Earth-imaging satellite are scheduled to fly on Sunday, Nov. 6 from Vandenberg Air Force Base in California.
The day's launch window, which has moved up one hour by the conclusion of Daylight Savings Time, extends from 10:30 to 10:46 a.m. local (1:30-1:46 p.m. EST; 1830-1846 GMT).
The United Launch Alliance booster will head southward from Space Launch Complex 3-East toward a polar orbit. Deployment of the payload occurs 19 minutes after liftoff.
The fire started in a remote canyon south of the launch pad the evening before the planned Sept. 18 launch. The flight was postponed so that firefighters could remain in place to battle the blaze.
More than 12,000 acres across the South Base of Vandenberg were burned by the fire that took nearly a week to contain.
"This fire was an aggressive fire, and as you can see, jumped over roads and spread rather quickly," said Lt. Col. Alex Mignery from the 30th Space Wing's Civil Engineer Squadron and leader in the recovery efforts.
"Luckily, no facilities were gobbled up by the fire, and all the space launch complexes survived as well," he told reporters during a recent tour of the burned areas.
It is considered the largest fire in Vandenberg's history, fueled by the state's drought, and severely impacted the power and communications infrastructure at the base.
The Air Force says its 30th Space Communications Squadron has been validating more than 200 miles of copper and fiber cable crisscrossing the burned areas, which involves hiking into often mountainous terrain and visually checking the cables.
What caused the fire remains under investigation by authorities.
But repairs have been underway to enable the Atlas countdown and launch, and teams have been holding at the L-12 day point in preparation.
The WorldView 4 satellite, which was built by Lockheed Martin and will be operated by the commercial firm DigitalGlobe, has remained atop the Atlas 5 during the long delay. It was protected by the rocket's nose cone and the pad's mobile service gantry during the wildfire.
The craft will circle the planet at 383 miles and snap the highest-resolution images of the Earth's surface available in the marketplace.
See earlier WorldView 4 coverage.
Our Atlas archive.