Just before settling to a soft crash landing Friday, the European Space Agency's Rosetta spacecraft captured close-range images of comet 67P/Churyumov-Gerasimenko, peering into a stadium-sized pit and recording a final dataset to keep scientists busy long after the mission's end.
The craft's OSIRIS science camera took images throughout Rosetta's descent and sent the data back to Earth in real-time.
The final image came from an altitude of 65 feet (20 meters) above the comet, just before ground controllers received the last signal from Rosetta at 1119 GMT (7:19 a.m. EDT).
Holger Sierks, the OSIRIS instrument's principal investigator, discussed the photos in a presentation Friday at the European Space Operations Center in Darmstadt, Germany.
---
Rosetta set down next to an open pit named Deir el-Medina, a feature resembling a sinkhole measuring about 330 feet (100 meters) wide and 165 feet (50 meters) deep. In the final image sequence, the spacecraft turned to look inside the pit, revealing debris strewn across the bottom, material scientists believe fell away from the pit's frozen walls.
Pits like Deir el-Medina, named for an archaeological site in Egypt, are a likely source for jets of dust and vapor that streamed away from the comet last year.
Some of Rosetta's final images are posted below.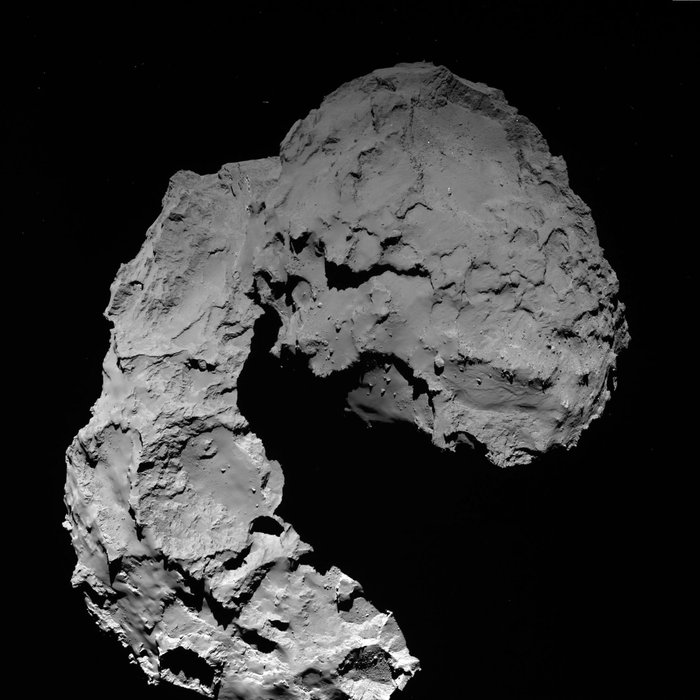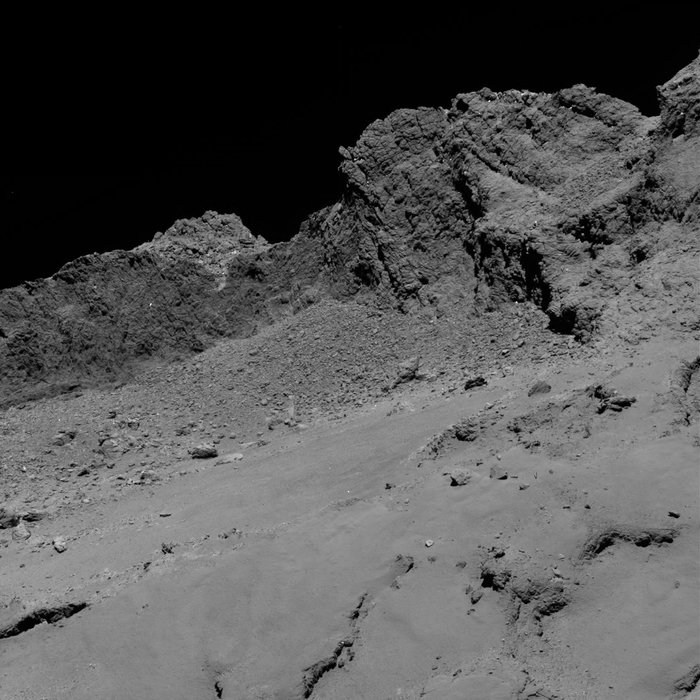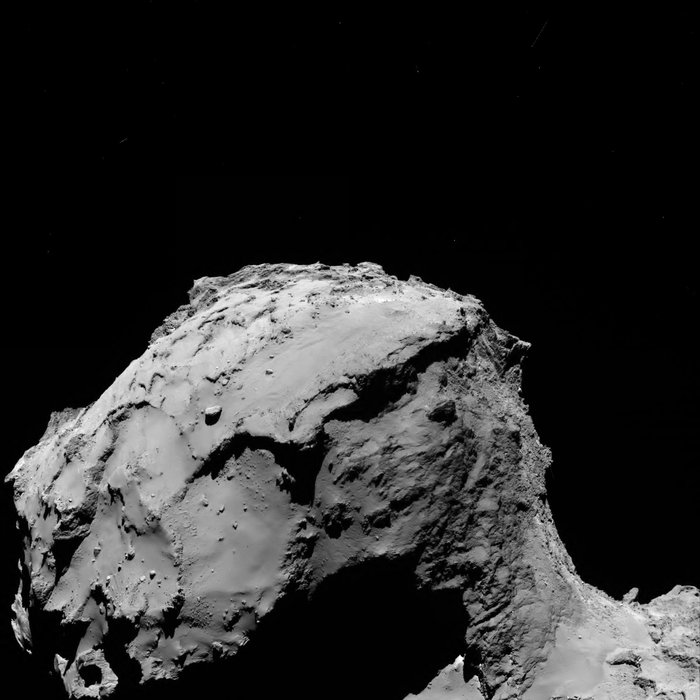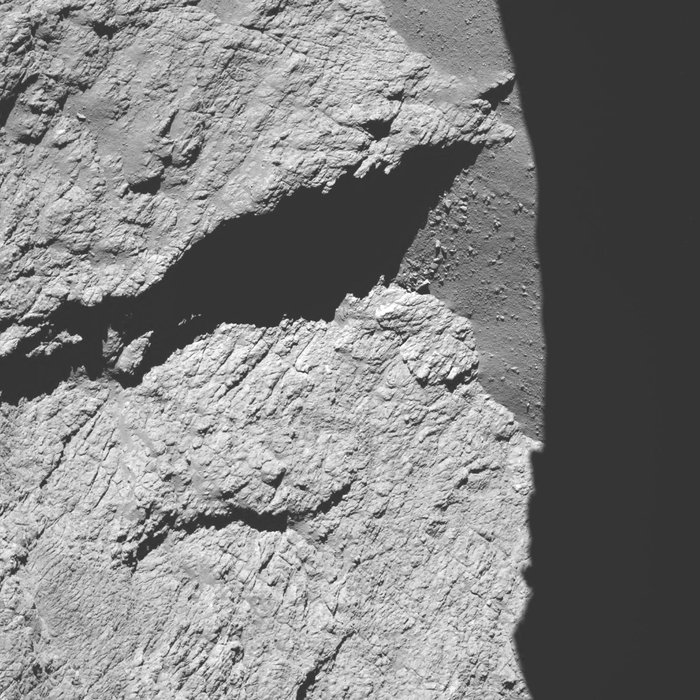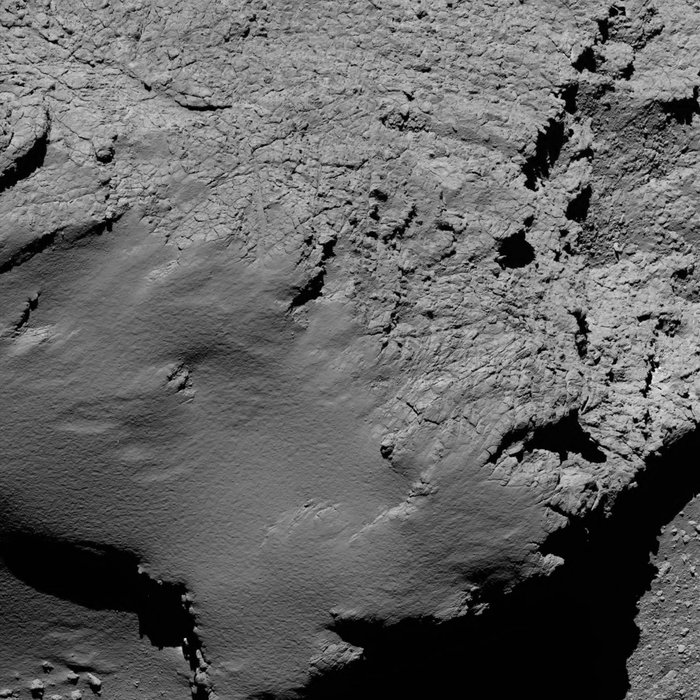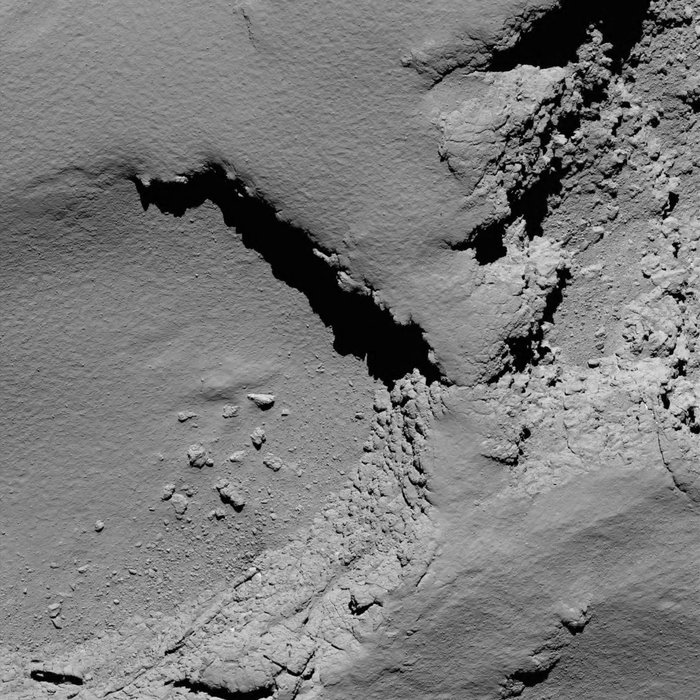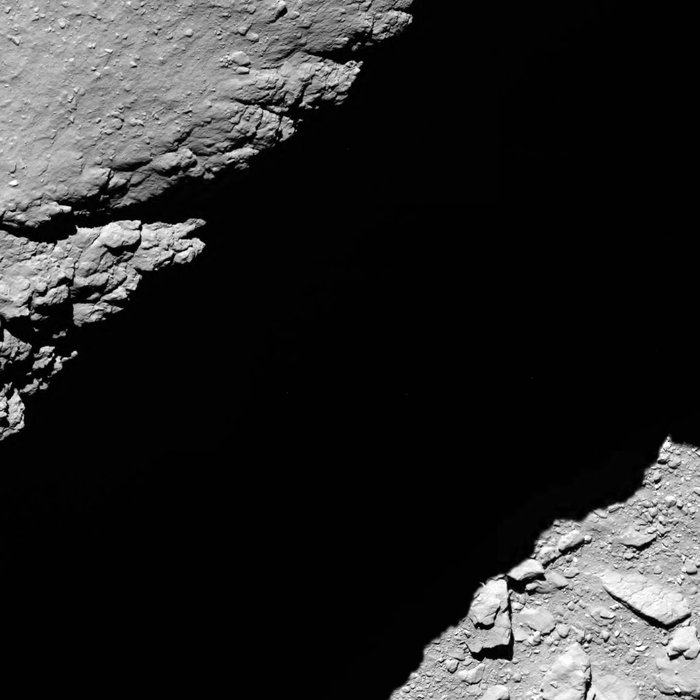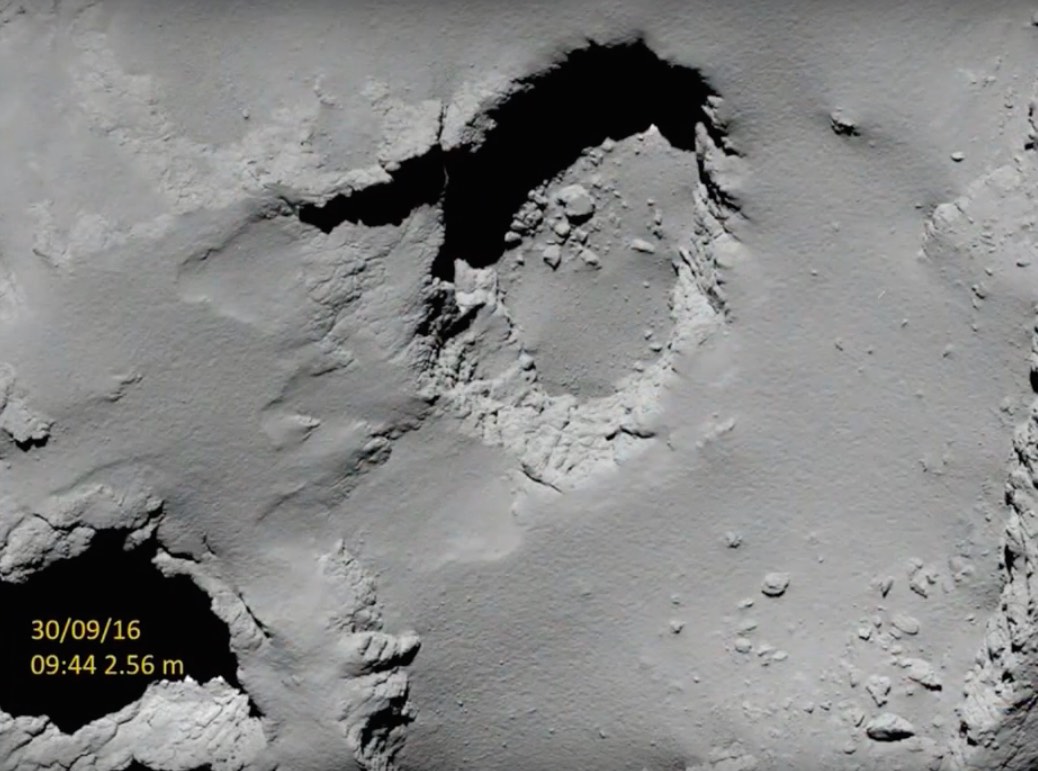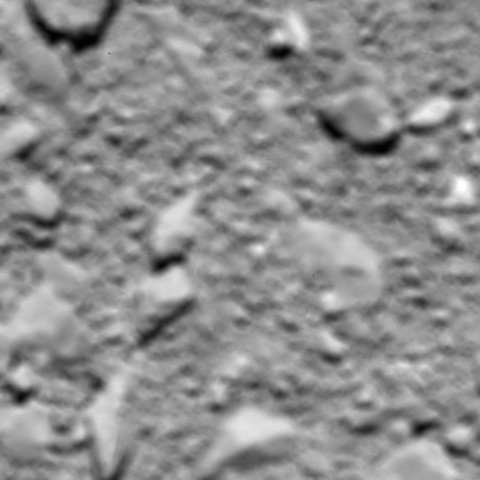 Email the author.
Follow Stephen Clark on Twitter: @StephenClark1.