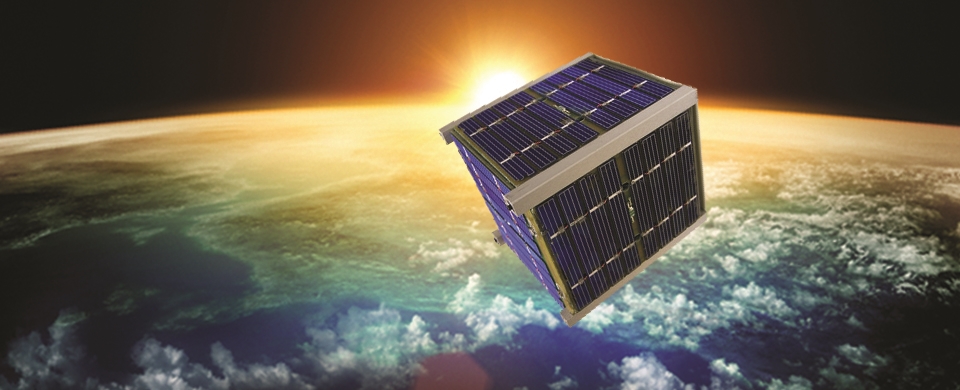 CAPE CANAVERAL — Student-built miniature satellites to demonstrate 3D printing to make repairs in space, a mission to study solar explosions hitting the Earth, a technology test for deorbiting smallsats and a precursor to a commemorative time capsule have won free launches into space aboard Atlas 5 rockets in United Launch Alliance's first-ever cubesat challenge.
The company created the contest among U.S. colleges and universities to spur hands-on science, technology, engineering and math (STEM) experience and inspire the next generation of rocket scientists.
"ULA is passionate about educating and developing future leaders in the space industry," said Tory Bruno, ULA CEO and president. "We've established a very low-cost approach to cubesat design and launch to accommodate our commitment to STEM and innovative commercial cubesat entrepreneurs."
The University of Texas at El Paso won first place in the competition with its Orbital Factory II cubesat. The technology mission will test additive manufacturing — or 3D printing — utilizing conductive polymers to perform the simulated repair of a solar array junction in orbit. The cubesat also aims to flight-demonstrate a 3D-printed capacitor and patch antenna, Electron Emission Film and Surface Charging Monitor.
The University of Louisiana at Lafayette came in second. The LouisianA Coronal mass ejection Correlation Experiment, or LACCE cubesat, will use its highly elliptical geosynchronous transfer orbit to study the impacts of solar storms to the Earth's magnetic field, light spectra and radiation belts. CMEs are huge explosions of plasma from the Sun's outer atmosphere that can trigger geomagnetic storms and enhanced aurora at Earth. The GTO orbit will offer the LACCE satellite a unique opportunity to study these effects at a continuum of distances from our planet.
Other winners were Purdue University's Aerodynamic Deorbit Experiment. The ADE cubesat will provide flight qualification and characterize the performance of a deployable drag device to accelerate the deorbit of small satellites following the completion of an operational mission.​A high-precision inertial measurement unit will return data from each perigee passage during the 11-day deorbit test.
And the University of Michigan won for its yet-unnamed cubesat that will test various systems that are expect to fly aboard a larger, future cubesat to serve as a time capsule celebrating the school's 200th anniversary. The ULA-launched craft will test retroreflectors used for ground tracking, solar panel deployment and measuring the radiation environment. The Michigan Bicentennial Archive aims to put a future cubesat in a Medium-Earth Orbit for 100 years.
ULA's student cubesat initiative, now called CubeCorp, was the winning name submitted by Austin Braun, a student at the University of Colorado Boulder.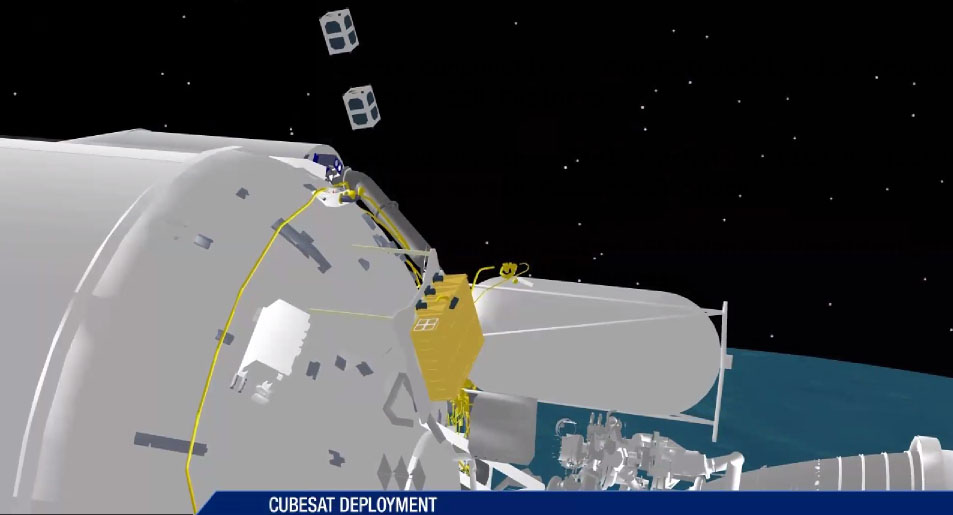 The educational opportunity will use excess performance aboard rockets launching to space to carry the tiny craft. The chance to obtain a launch slot is among the toughest barriers facing cubesat makers.
ULA hopes to eventually add university cubesat slots to nearly every Atlas 5 and Vulcan-Centaur launch, potentially creating 100 rides per year.
Cubesats are baselined at 10 cm x 10 cm x 10 cm (4 inches x 4 inches x 4 inches) and approximately 1.3 kg (3 pounds). The craft are housed in a box-like Aft Bulkhead Carrier on the Centaur upper stage, next to the RL10C-1 engine, and eject from the dispenser into orbit.
ULA has successfully launched 55 cubesats through the company's 111 flights to date. Those opportunities were via National Reconnaissance Office, Air Force and NASA initiatives. Seven cubesats are aboard the next Atlas 5 launch in an NRO-sponsored rideshare.
ULA is the first launch provider to make free cubesat flight opportunities available on its own.
The competitive program, launched in April, is available to all U.S. accredited colleges and universities. They were encouraged to partner with K-12 schools to further expand STEM education.
"From an STEM standpoint, we plan to involve students on Earth to monitor via radio, disturbances in Earth's ionosphere as a result of CME's encouraging them to notify our mission cloud via smartphones as to probable CME detection so that LACCE can focus its sensing activities in response," said Dr. Paul Darby of the University of Louisiana at Lafayette, Dept. of Electrical and Computer Engineering and principal investigator of the LACCE cubesat.
"We…are very excited and appreciative of the launch opportunity provided to us by the United Launch Alliance. This is a fantastic opportunity to involve STEM students in great science activities."
The selection committee looked at each proposal's mission objectives in science and STEM, outreach plans for their local community, technical requirements and the likelihood of meeting the development schedule. Safety to the flight's primary payload and ensuring the cubesat will not threaten or do any harm to the mission was judged, too.
Each application faced the following criteria:
* Technical Requirements — 25%
* Mission Objective — 25%
* Outreach Component — 25%
* Proposal Credibility — 15%
* Quality of Proposal — 10%
The first launch will likely be targeted for mid-2017. The second flight, also to GTO, is planned for mid-2018.
Our Atlas archive.