An Ariane 5 rocket will fire into the sky from French Guiana just after sunset Wednesday and deliver nearly 12 tons of payload to an orbit reaching 22,000 miles up less than a half-hour later.
The nearly 180-foot-tall (55-meter) launcher will blast off from Kourou, French Guiana, at 2155 GMT (5:55 p.m. EDT; 6:55 p.m. French Guiana time) on its fourth flight of the year with the Intelsat 33e and Intelsat 36 communications satellites.
Made in California by Boeing and Space Systems/Loral, respectively, Intelsat 33e and Intelsat 36 will ride aboard the Ariane 5 in a dual-payload stack. The larger of the two satellites, Intelsat 33e, will deploy first, followed by separation of Intelsat 36 around 42 minutes after liftoff.
The rocket will target an orbit ranging from 155 miles (250 kilometers) to 22,294 miles (35,879 kilometers), with a tilt of 6 degrees to the equator.
Date source: Arianespace
T-0:00:00: Vulcain 2 ignition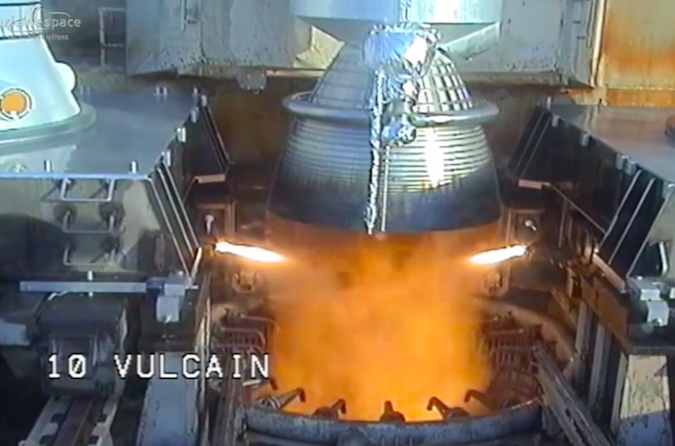 T+0:00:07: Solid rocket booster ignition and liftoff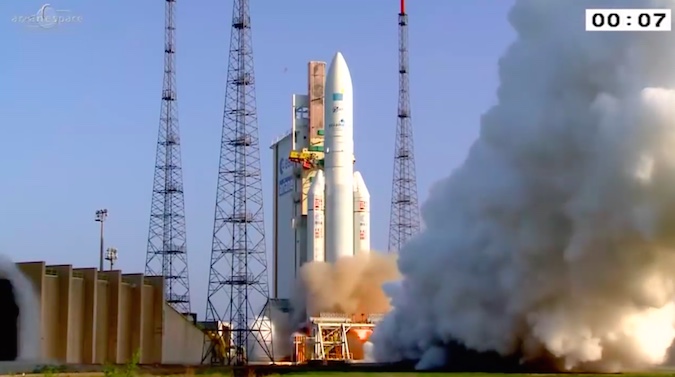 T+0:00:50: Mach 1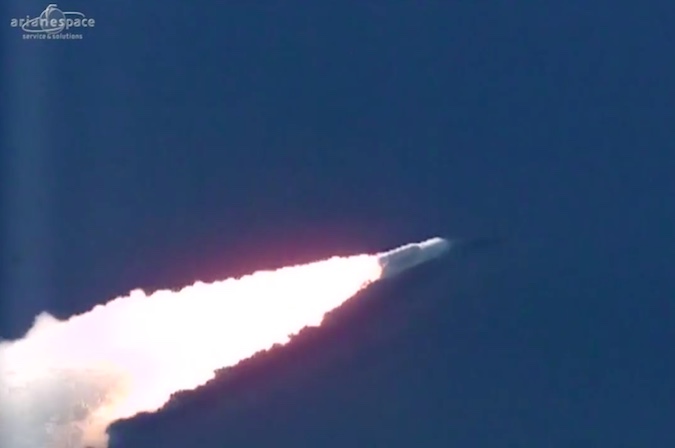 T+0:02:22: Solid rocket boosters jettisoned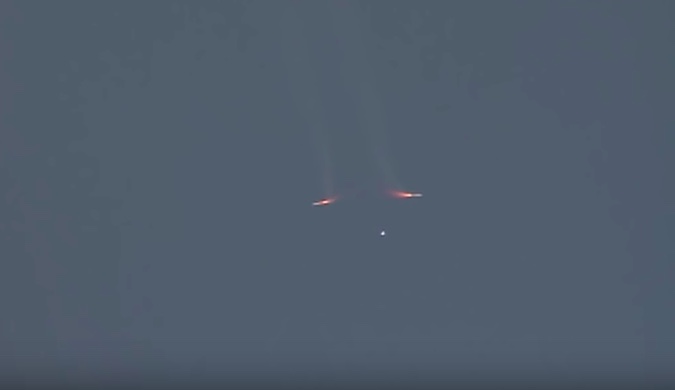 T+0:03:24: Payload fairing jettisoned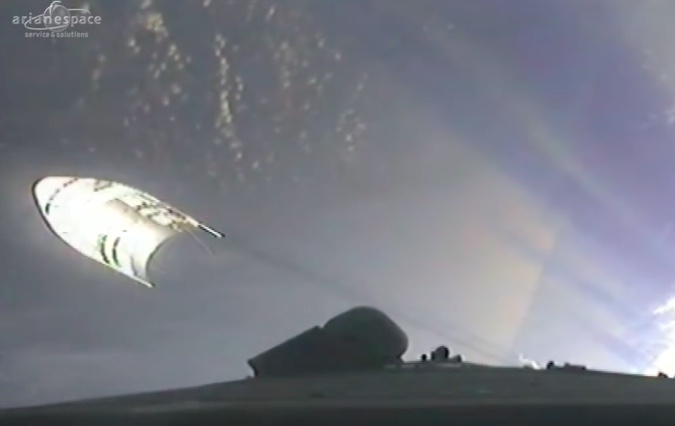 T+0:08:59: Vulcain 2 shutdown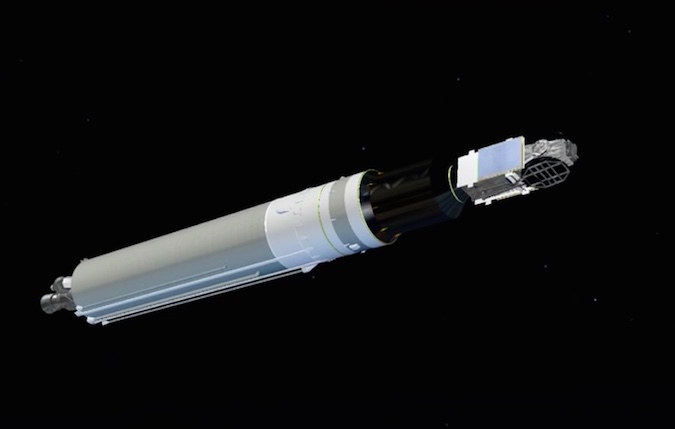 T+0:09:00: Stage separation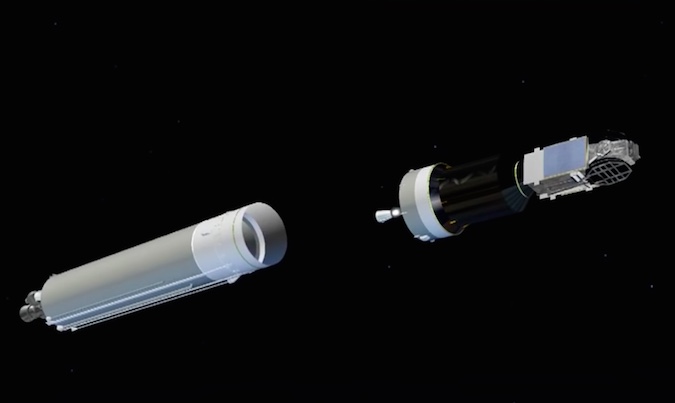 T+0:09:04: HM7B ignition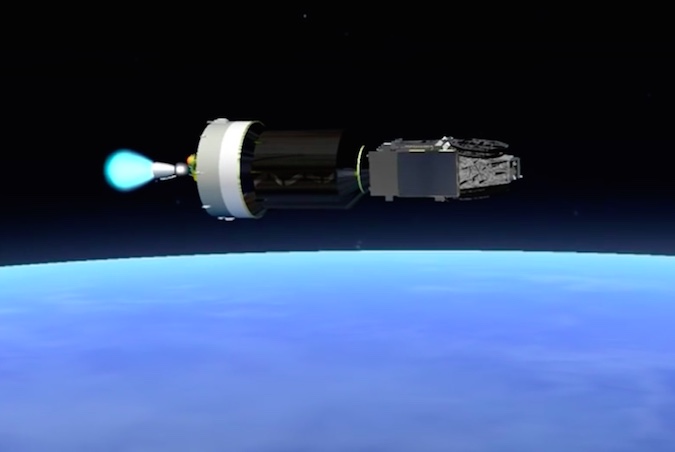 T+0:25:13: HM7B shutdown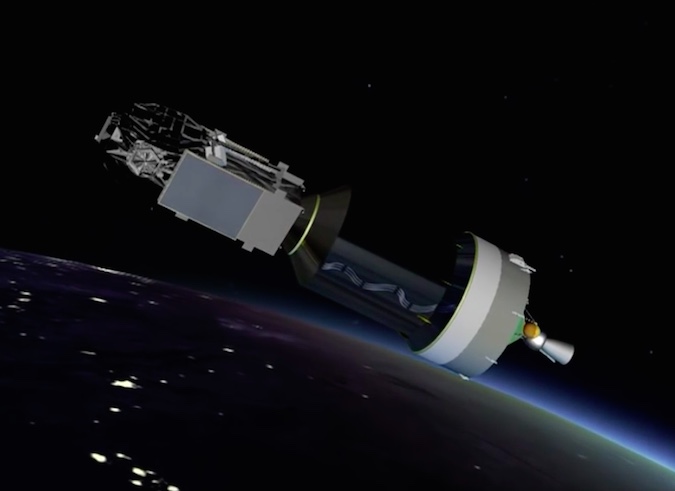 T+0:28:47: Intelsat 33e separation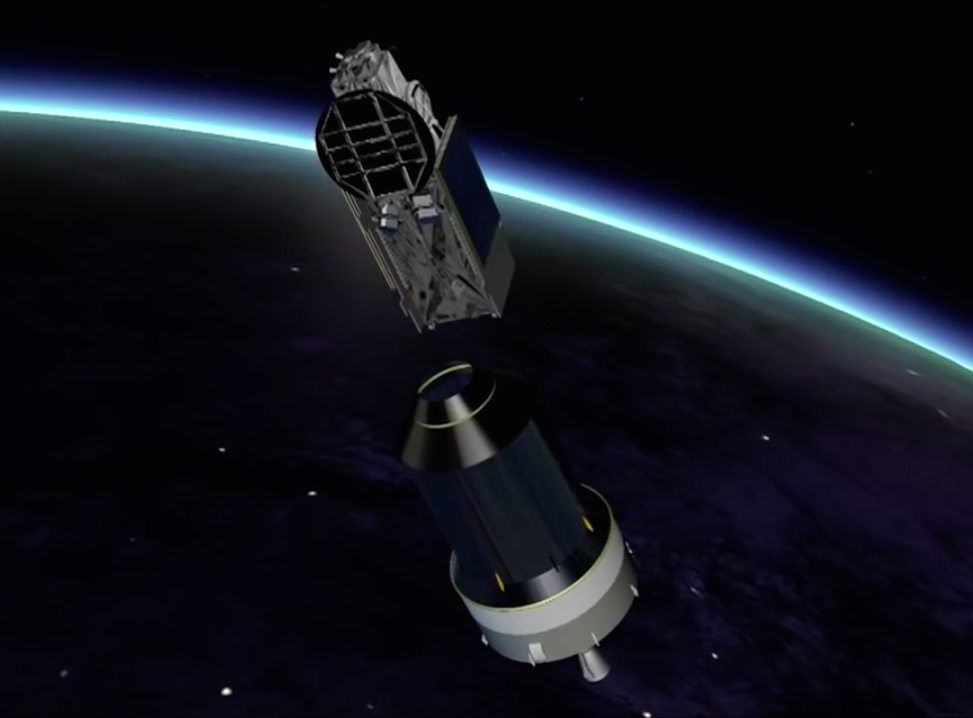 T+0:30:21: Sylda 5 separation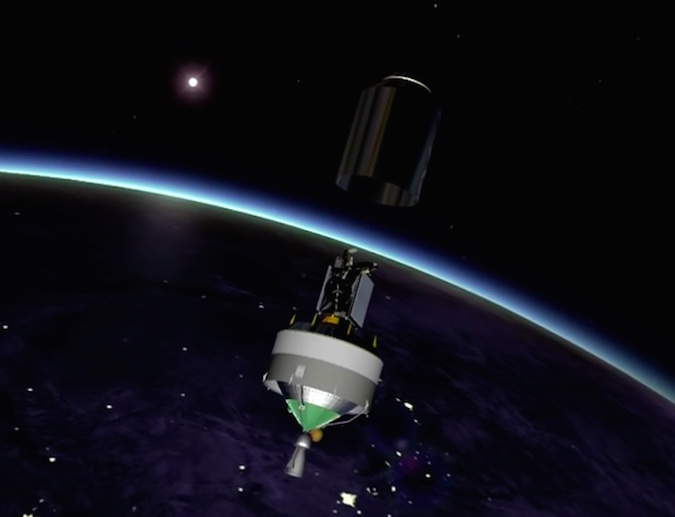 T+0:41:50: Intelsat 36 separation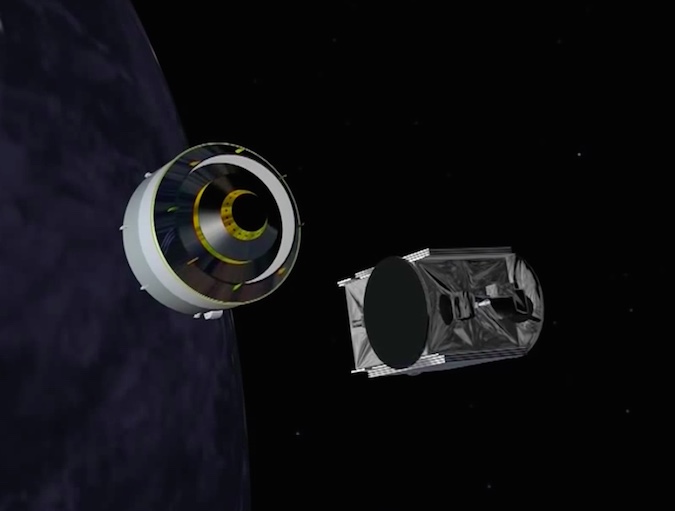 Email the author.
Follow Stephen Clark on Twitter: @StephenClark1.