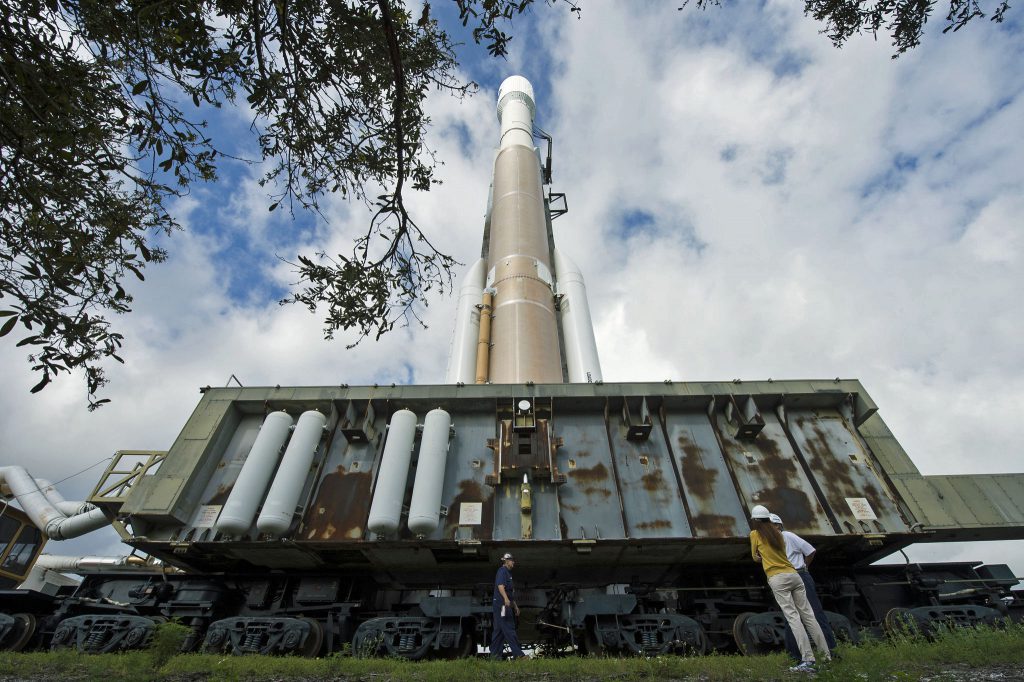 CAPE CANAVERAL — Good weather for launching a rocket is forecast for Cape Canaveral and the Space Coast on Thursday morning when a United Launch Alliance Atlas 5 is scheduled to take flight.
Meteorologists with the 45th Weather Squadron at the Cape give 80 percent odds of acceptable conditions for the launch at 8:37 a.m. EDT (1237 GMT).
"On launch day, mid-level dry air remains over Central Florida resulting in favorable weather conditions," Air Force meteorologists said today.
"There will be a slight chance of a coastal shower and weak southerly wind flow with gusts in the 10 to 12 knot range during the window. The primary concern for launch is cumulus clouds."
Conditions are expected to include scattered low- and high-level clouds, good visibility and a temperature of 82 degrees F.
The rocket will be rolled vertically from its assembly building to the pad at Complex 41 on Tuesday morning.
"For MLP roll on Tuesday, an increase of moisture will bring a slight chance of a morning coastal shower," forecasters said.
For the backup launch opportunity on Friday morning, the outlook also calls for an 80 percent chance of favorable weather then, too.
"On Friday, similar weather conditions will persist bringing a chance of an early morning coastal shower. In the event of a 24-hour delay, the primary concern is cumulus clouds," the weather team says.
The launch is being performed on behalf of the National Reconnaissance Office to deliver the NROL-61 satellite payload into orbit. The rocket will head eastward along a flight azimuth of 99 degrees.
See earlier NROL-61 coverage.
Our Atlas archive.