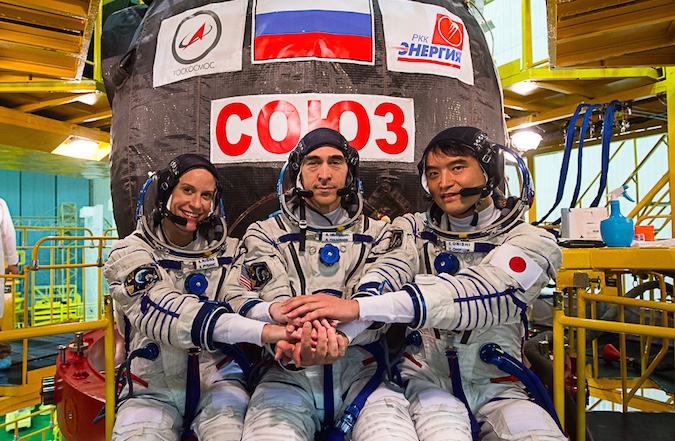 A veteran cosmonaut, a former Japanese 767 airline pilot and a NASA astronaut with a Ph.D. in cancer biology are making final preparations for launch July 6 on a two-day flight to the International Space Station. It will be the first flight in an upgraded Soyuz ferry craft with improved, more redundant navigation, communications and computer equipment.
Soyuz MS-01 commander Anatoly Ivanishin, flight engineer Takuya Onishi and NASA astronaut Kate Rubins are scheduled for blastoff from the Baikonur Cosmodrome in Kazakhstan at 9:36:41 p.m. EDT Wednesday (GMT-4, 7:36 a.m. Thursday local time).
Rubins, making her first space flight along with Onishi, said she's looking forward to the thrill of launch, downplaying the risk of riding a rocket to orbit. Not surprising, perhaps, given her multiple trips to Africa to study ebola and related viruses.
"You expect and you hope that everything goes according to plan, but if it doesn't, these are the two guys you want to be with you in your spacecraft," she said. "I feel incredibly fortunate to be able to fly with these guys."
While Soyuz crews in recent years have utilized four-orbit rendezvous flight plans, reaching the space station within about six hours of launch, Ivanishin and his crewmates will revert to a 34-orbit chase to give engineers and flight controllers a chance to thoroughly check out the MS-01 vehicle's upgraded systems.
If all goes well, Ivanishin and Onishi will oversee an automated approach to the space station early Saturday, gliding to a docking at the Earth-facing Rassvet module around 12:12 a.m.
Standing by to welcome them aboard will be Expedition 48 commander Jeffrey Williams, Soyuz TMA-20M commander Alexey Ovchinin and veteran flight engineer Oleg Skripochka.
Launched March 18, Williams and his crewmates have had the station to themselves since June 18 when Expedition 47 commander Timothy Kopra, Soyuz TMA-19M commander Yuri Malenchenko and British astronaut Timothy Peake departed and returned to Earth after a 186-day mission.
A veteran of four missions, Williams will set a new U.S. record for cumulative time in space on Aug. 24 when he moves past the 520-day record set by former astronaut Scott Kelly after his recently completed nearly yearlong stay aboard the station. When Williams returns to Earth Sept. 7, he will move up to 14th on the list of most experienced space fliers with 534 days off planet.
In any case, with the arrival of Ivanishin, Onishi and Rubins, the station crew will grow again to six and research activity will ramp back up to normal.
And that's exactly what Rubins is looking forward to.
With an undergraduate degree in molecular biology and a doctorate from Stanford University, Rubins, 37, caught the biology bug in high school, working in public health to improve HIV education. She went on to earn her Ph.D. in cancer biology, making regular trips to the Congo to study ebola and related viruses.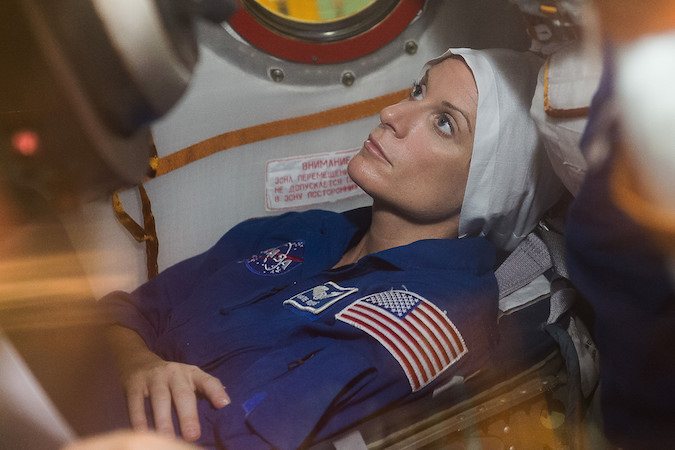 She applied to NASA on a bit of a whim and was surprised when she was accepted as one of 14 astronaut candidates in 2009. Now, with a pilot's license in hand and detailed training in Soyuz and space station systems, she's finally ready to carry her research into orbit.
"It's a really neat laboratory because it's the only place we can actually study gravity as a variable," she said. "Scientists across all disciplines throughout the hundreds of years that we've been doing science have always had gravity as a constant in their experiments. This is really the one lab where we can use it as a variable. We can even alter the amount of gravity, we can centrifuge things.
"It's really a way to investigate what happens to physiological beings, to their individual cells and their tissues when you don't have gravity. It's a lot of basic research. But we can understand things about physiological processes because we're using the space station and microgravity there, we can discover processes we've never been able to before on Earth."
Asked how she might spend her spare time in orbit, Rubins laughed and said she views time off as extra time to carry out research.
"I might end up trying to do some experiments in my spare time because that's what I'm most interested in," she said. "I'm particularly interested in trying to do some sequencing of DNA on board, so that's one of the things I think is going to be a very exciting payload that we have."
But, she quickly added, she also looks forward to the opportunity to look out the windows at Earth 250 miles below.
"My assumption going in is I'm going to love this," she said in an interview. "This is going to be an amazing experience, and I think I'm going to love every minute of it."
While the Soyuz MS-01 ferry ship Rubins and her crewmates will ride into orbit looks virtually identical to the previous Soyuz TMA-series spacecraft, the upgraded model offers a variety of incremental improvements that will help streamline rendezvous procedures and improve redundancy.
"We have a new engine arrangement, now we have two manifolds of attitude control engines," Ivanishin said. "Should we have a failure in one of the manifolds we have a backup. We have a new system that allows the vehicle to be commanded from the ground, to send telemetry, to have voice exchange and even to transfer files using (a) satellite constellation."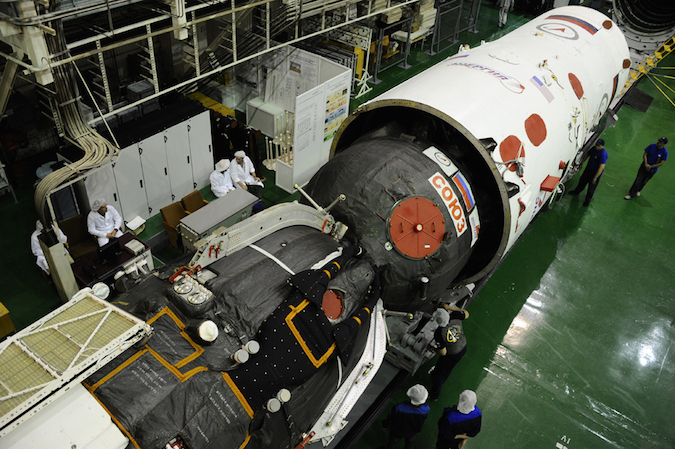 Unlike NASA, which has long operated a fleet of dedicated communications satellites that provide near complete communications from anywhere in orbit, the Russians have had to rely on passes over ground stations for data and commanding. With the upgrades in the MS-series Soyuz, crews will be able to communicate with flight controllers over 70 percent of each orbit via Russian satellites.
On top of that, Ivanishin said, "we have a new radar, it has become more reliable, less weight and as a result, we have changes in the rendezvous file. Now we will turn it on later than we used to. … This radar allows us to reduce the number of antennas."
To road test the new systems, many of the MS upgrades were first installed and tested on the two most recent unpiloted Progress supply ships.
One of those, launched last December, participated in a final test last Friday when it undocked from the Pirs module and moved out to a distance of about 600 feet. At that point, an upgraded "TORU" msnual control system was engaged and Ovchinin and Skripochka, working in the Russian Zvezda module, remotely guided the cargo craft back to docking.
The same system is available aboard the MS-series Soyuz in case of problems with the automated rendezvous system.
The new Soyuz has "a modified control system, guidance and navigation, it will get its state vector from the Russian equivalent of GPS so it doesn't require passes over ground sites in the greater Russian area like previous vehicles," Williams said in an interview. "So that makes the vehicle a little bit more robust in that sense. It's got more digital capability."
He should know. Williams, Ovchinin and Skripochka originally were scheduled to fly the Soyuz MS-01 spacecraft into orbit earlier this spring, but launch delays and other issues prompted the Russians to move Ivanishin, Onishi and Rubins to the MS-01 spacecraft and to launch Williams and his crewmates aboard the final TMA-series spacecraft.
For his part, Onishi downplayed the differences between the TMA- and MS-series Soyuz, saying they "are not big and not so many from the crew's perspective."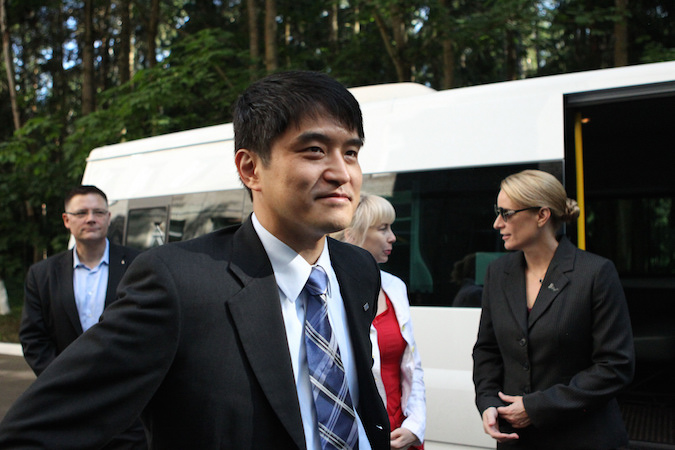 But training in Russian to serve as the Soyuz co-pilot was a major challenge.
"Training in Russia is really different from training style here in Houston," he told reporters earlier this year at the Johnson Space Center.
"Let's say you need to learn how to use microwave. Here in Houston, they only teach us, we just need to open the door, then put a dish inside the microwave, select time, push the start button. That's all. If we have any problems with the microwave or heating, just let the ground team know. That's how NASA teaches us.
"In Russia, it's totally different. They start teaching us the principles of physics, how we can heat up things using microwaves. So there was a lot of studying almost every day, from 8 a.m. to 2 a.m. So it was quite challenging for me."
Rubins said she enjoyed the challenge of "integrating everything."
"You go through this two-and-a-half-year training flow and you see a little slice of everything," she said. "We need to be able to do anything and everything on board, we need to understand all of the equipment, how to fix it.
"So you show up for work and one morning you're a plumber and the next morning you're a dentist and then you're going to be a scientist, then you're a spacewalker. You have to be pretty detail oriented and be able to be a little bit of an expert in each of these areas."
Rubins was born in 1978, the same year NASA selected the first group of female astronauts to fly on the space shuttle. Back then, NASA chose veteran military pilots to fly the shuttle and "mission specialists" to carry out on-board research, conduct spacewalks and launch satellites and other spacecraft.
In the space station era, things have changed.
"What we do with training now is we really do teach the scientists how to be fighter pilots and we teach the fighter pilots how to be scientists," Rubins said. "I actually went to the Navy for a few months and I did flight school there, soloed. And, of course, we fly in T-38s (jets) for spaceflight training as well. So we've got several hundred hours in high-performance jet aircraft by the time we get ready to launch."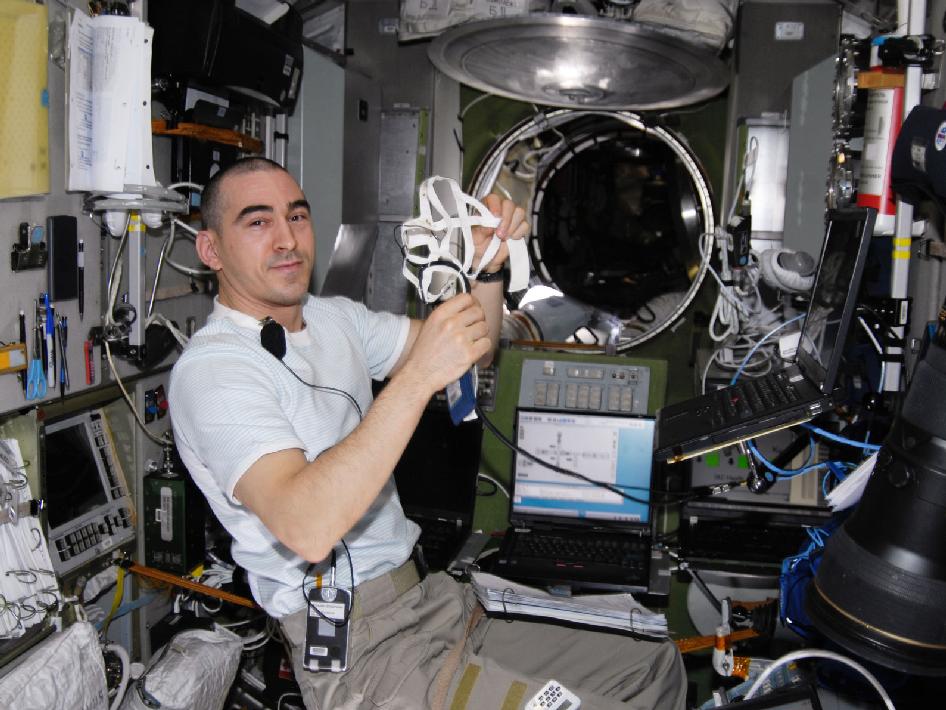 Like all space rookies and most veterans, Rubins said she looked forward to experiencing the thrill of launch because "it's an amazing amount of kinetic energy, and it's, I think, one of the most exciting things we've been doing as human beings in the last 50 years. That I'm absolutely looking forward to."
"On the flip side, I've even had the pleasure of designing courses for our pilots in molecular biology lab research. We designed a curriculum that we put them through. And they're phenomenal as you might expect. I would have hired any one of them to work in my lab."
But it won't be all science for Rubins and her crewmates. Before she and Ivanishin and Onishi return to Earth Oct. 30, they will welcome two Progress supply ships, the arrival of three fresh crewmates aboard the Soyuz MS-02 spacecraft and cargo ships launched by SpaceX, Orbital ATK and the Japanese space agency.
And as it now stands, Rubins and Williams also will carry out one and possibly two spacewalks during their time in space together. The first, tentatively scheduled for late August, will be devoted to attaching a new docking mechanism to the front of the station that will be used by commercial crew ferry ships. A second EVA may be scheduled for September to conduct deferred maintenance.
But for Rubins, research is the name of the game.
"I really wasn't kidding when I said I've got plans to do as many experiments as I can in my time off," she said in an interview. "When I'm working in the lab, it doesn't seem like work to me, that's sometimes how I relax. You can call it work or you can call it play, but … watching natural phenomena and making observations about them, that's science."