A Soyuz rocket is standing on the launch pad in Kazakhstan used on Yuri Gagarin's historic first human spaceflight in 1961, ready to send three people toward the International Space Station.
Soyuz commander Anatoly Ivanishin, assisted by Japanese flight engineer Takuya Onishi and NASA astronaut Kate Rubins, will blast off aboard the Soyuz MS-01 spaceship at 9:36 p.m. EDT Wednesday (0136 GMT Thursday) on a two-day pursuit of the orbiting research complex.
The trio will fly on the first launch of a modernized Soyuz capsule, featuring upgrades to the ship's navigation radar, attitude control thrusters, communications system and computers. The changes simplify many parts of the Soyuz MS-series vehicles, and add redundancy over earlier Soyuz models flown since the 1960s.
The three-stage Soyuz booster set to launch the upgraded Soyuz spacecraft rolled out of its assembly building, known by the Russian acronym MIK, early Monday at the Baikonur Cosmodrome in Kazakhstan.
Towed by a special rail car, the rocket arrived at Launch Pad No. 1 and was lifted vertical a few hours later. Foldable gantry towers moved around the rocket to give Russian ground crews access to the vehicle for flight preparations, and the boarding of the three-person Soyuz MS-01 crew during the final countdown.
It will take less than 10 minutes for the Soyuz rocket to reach orbit, but the crew will take a two-day route to the space station instead of the more typical six-hour approach pursued by recent Soyuz missions. The extra time will allow Ivanishin and his crewmates, along with Russian ground controllers based in Korolev, Russia, to verify the modified Soyuz is performing as expected.
Docking with the space station's Earth-facing Rassvet module will occur at 12:12 a.m. EDT (0412 GMT) Saturday, when Ivanishin, Onishi and Rubins will join three other residents already in orbit to raise the research lab's crew size back to six.
Read our full story for details on the launch.
Photos of Monday's rollout are posted below.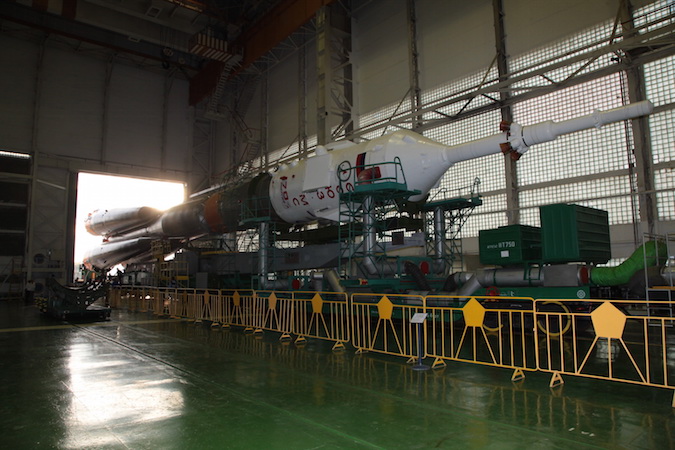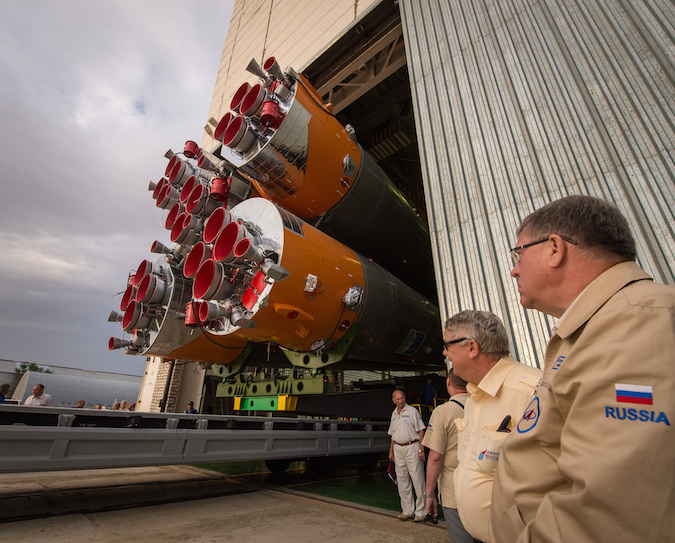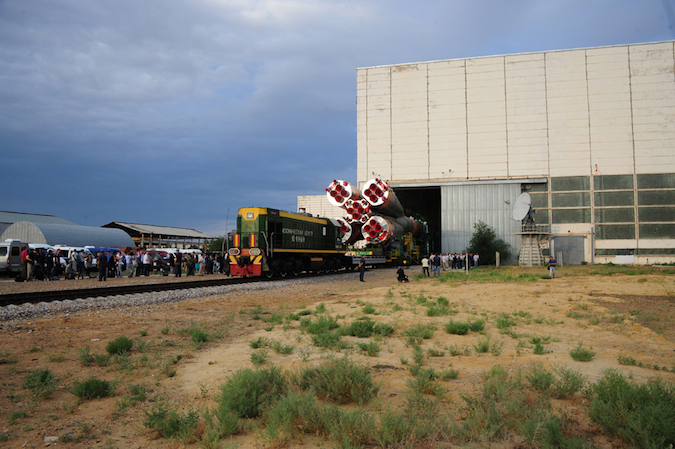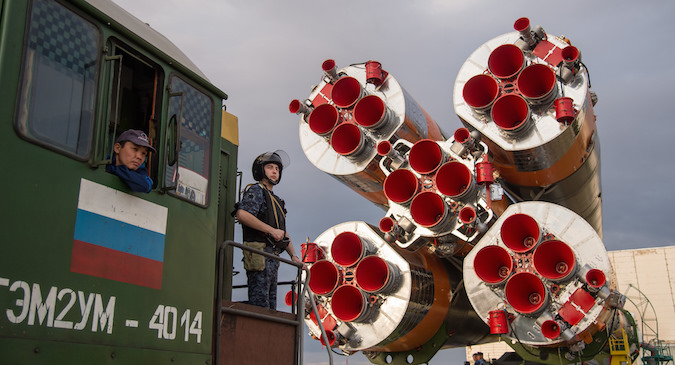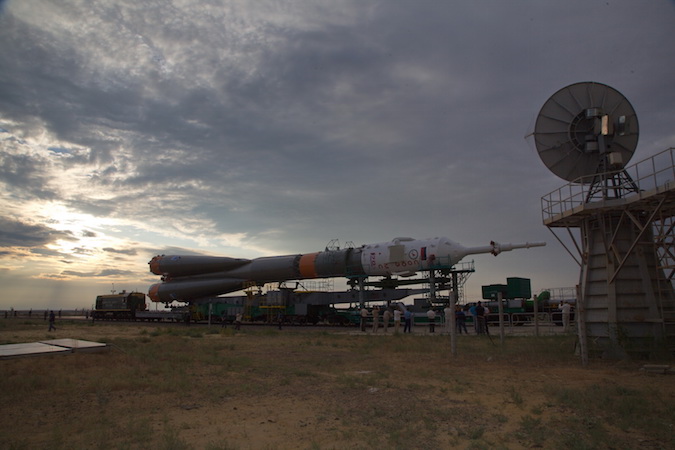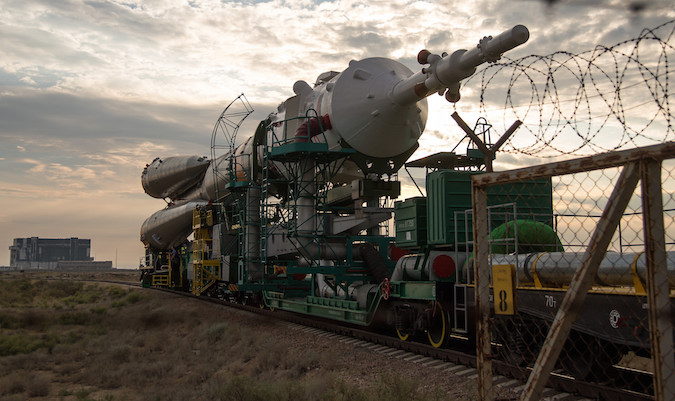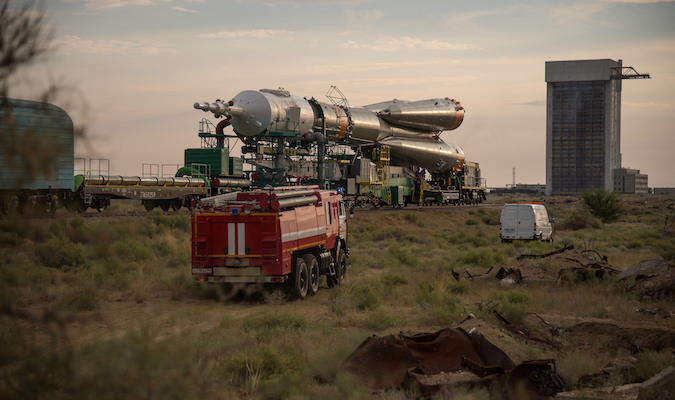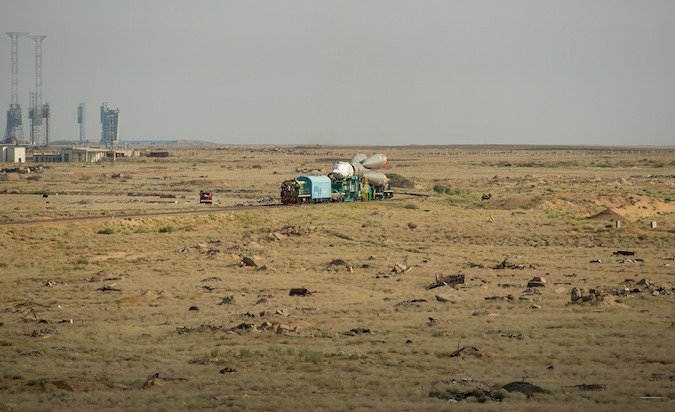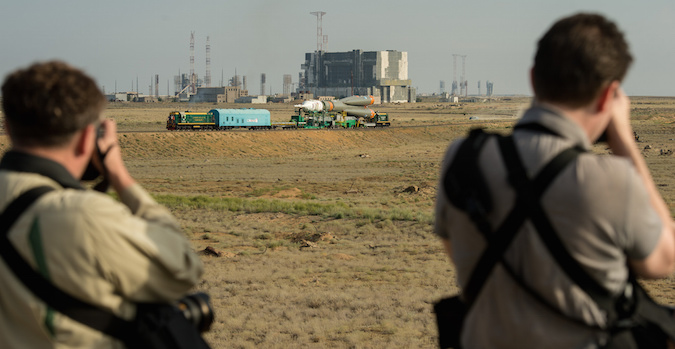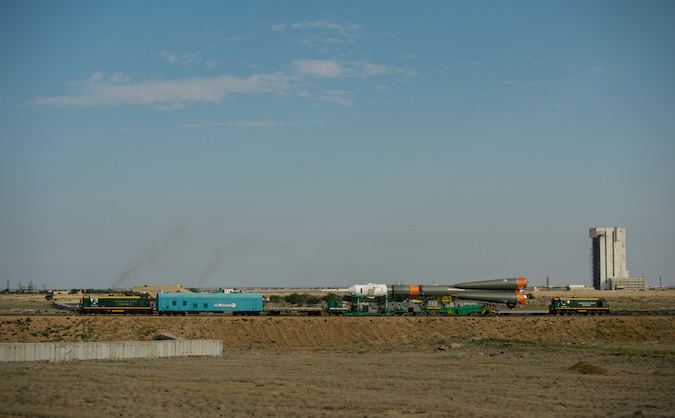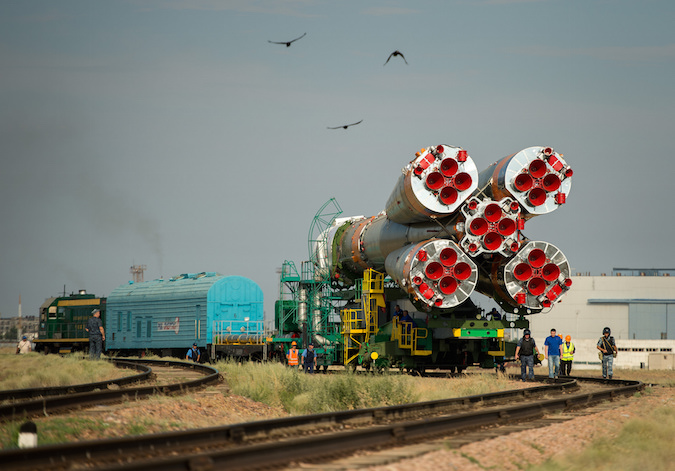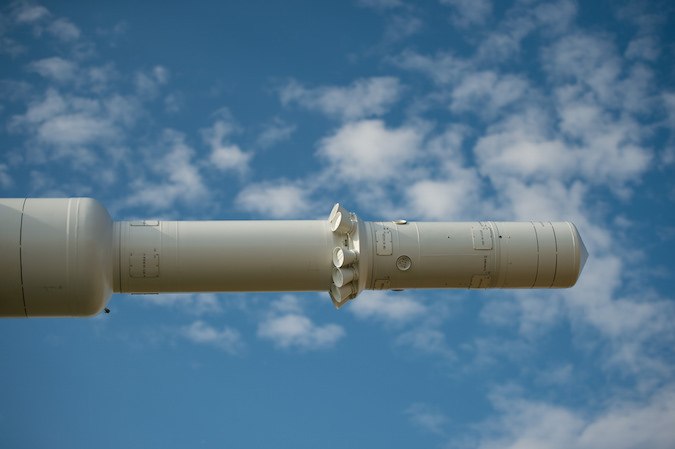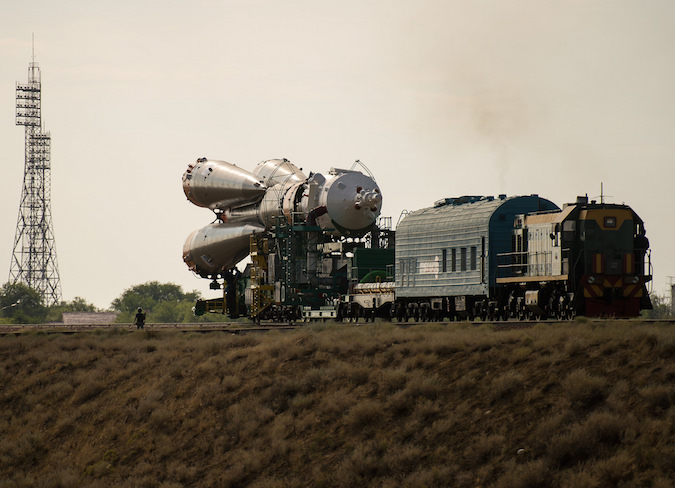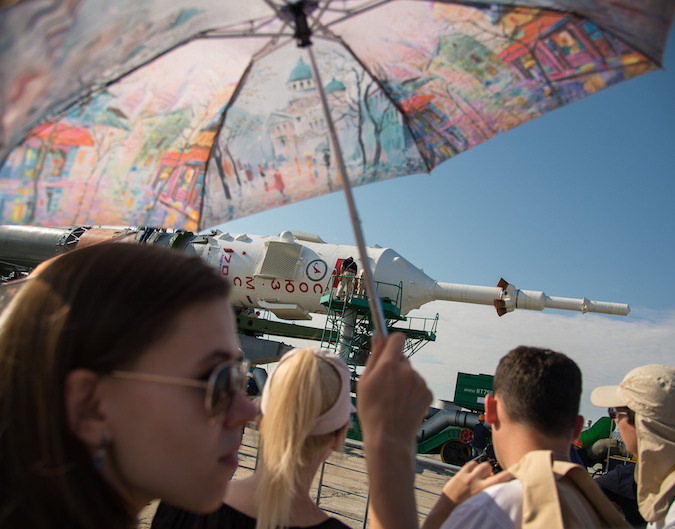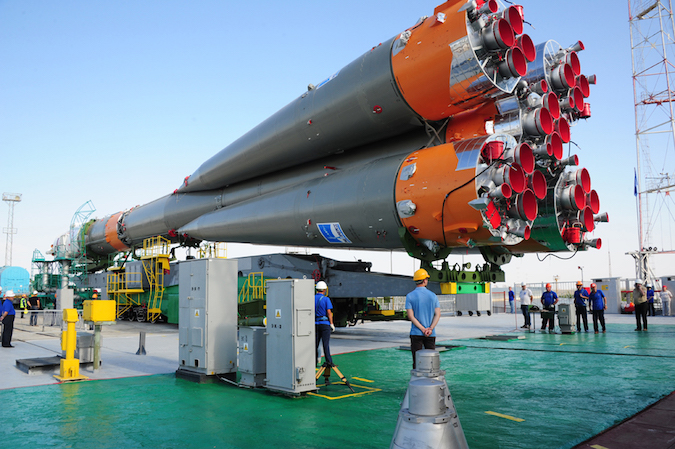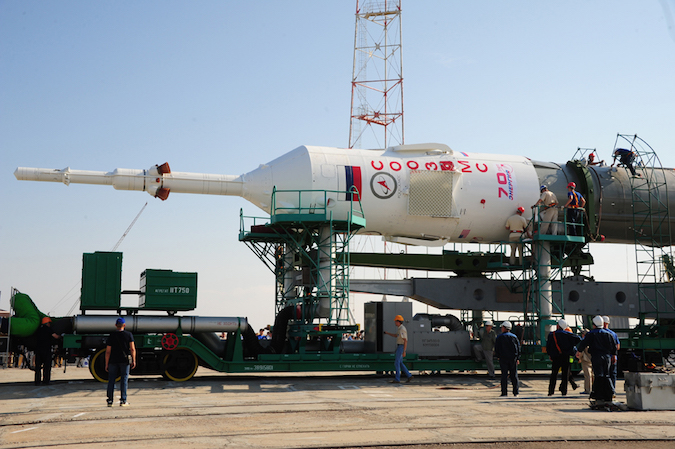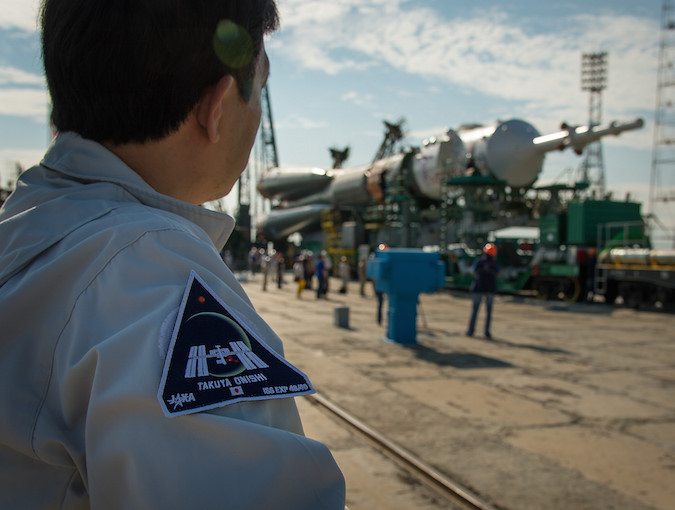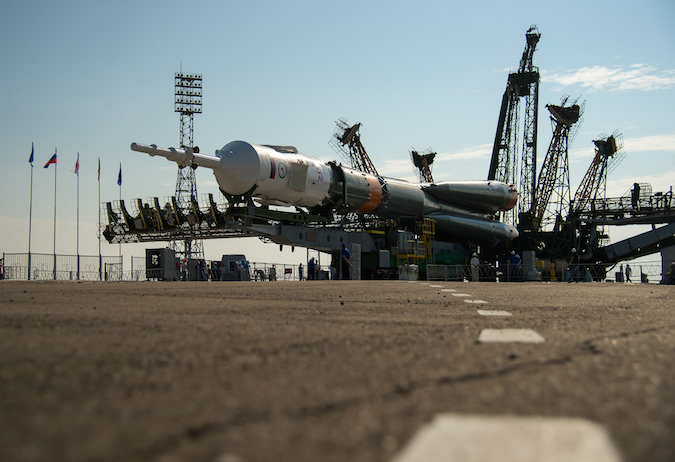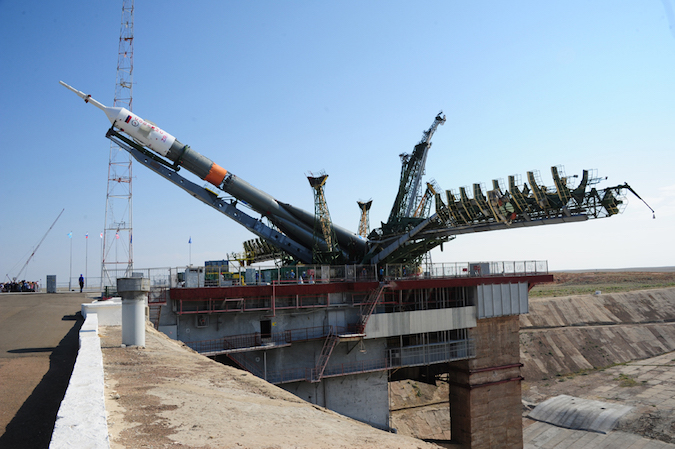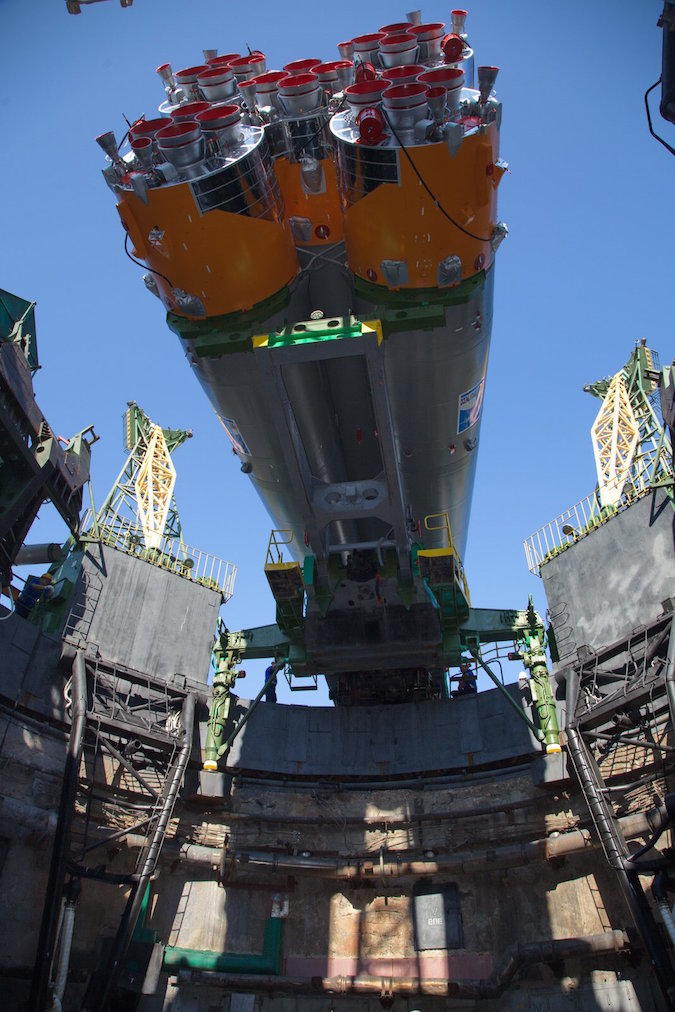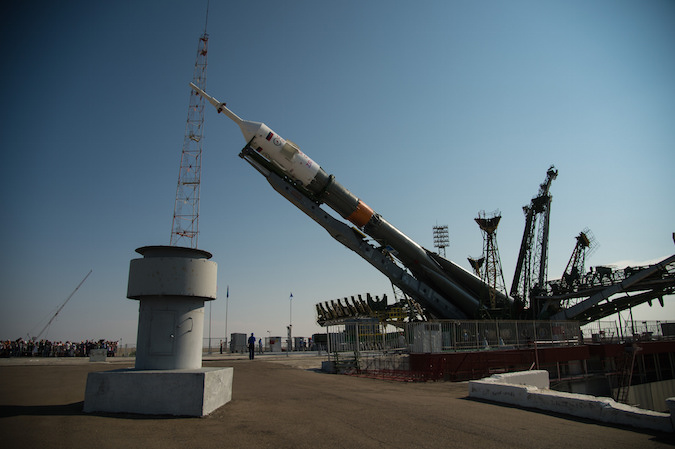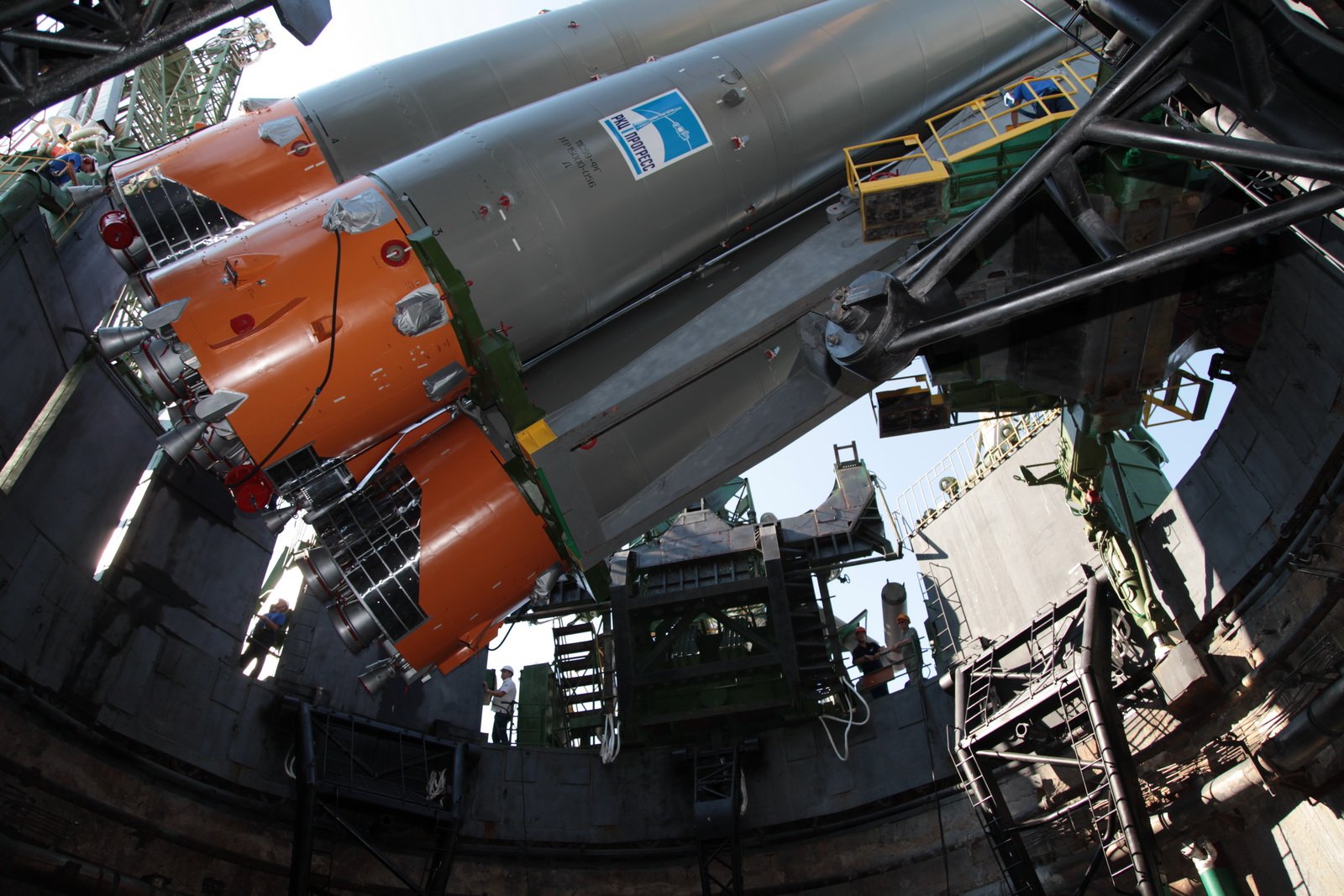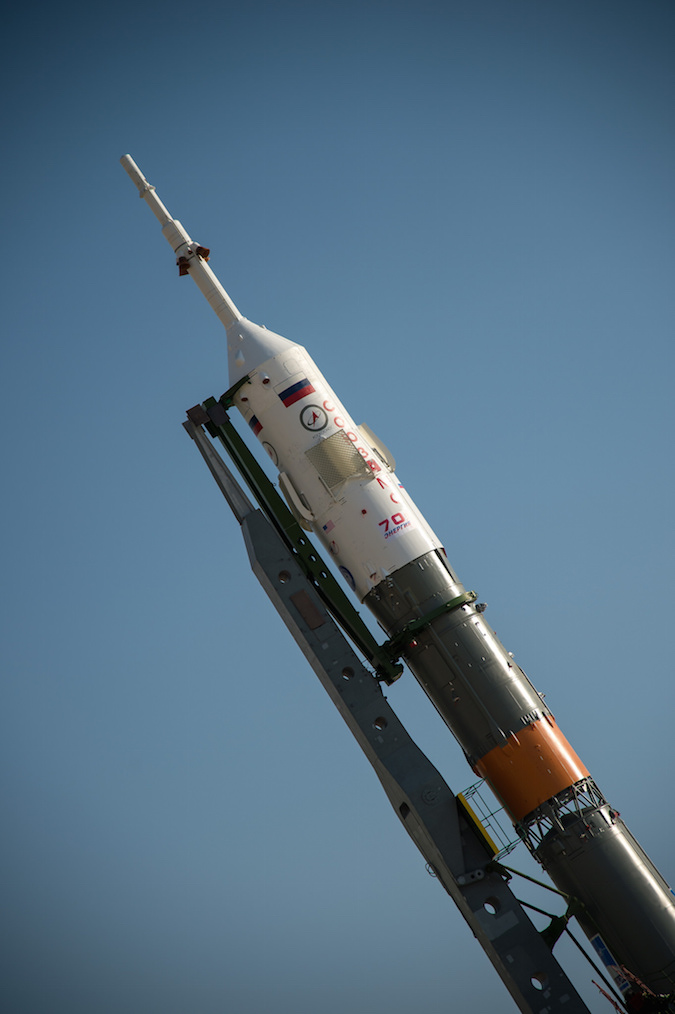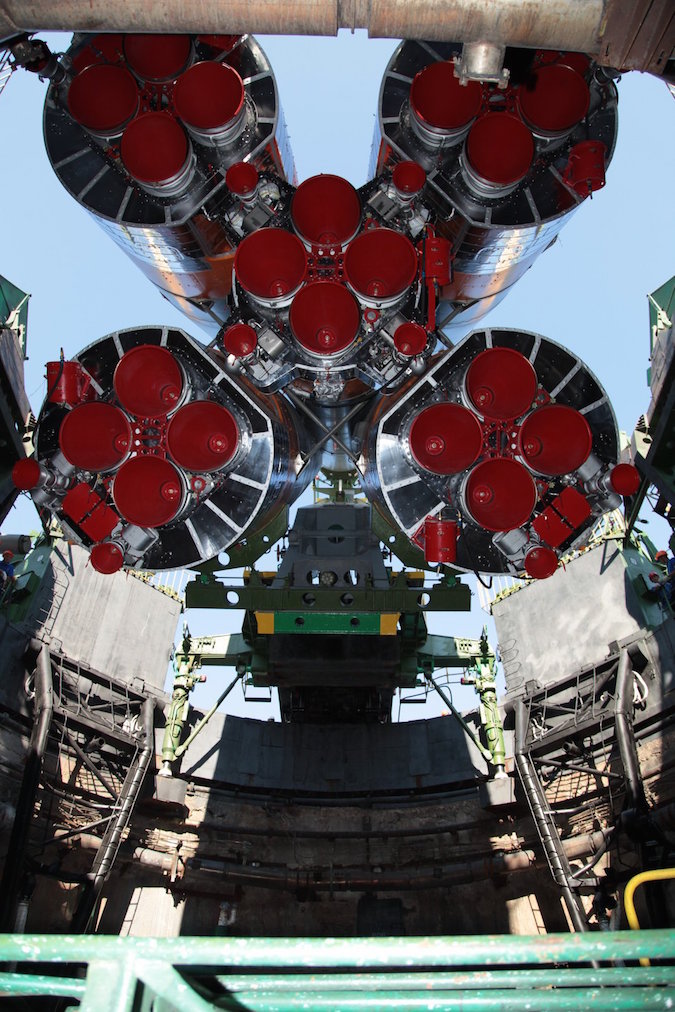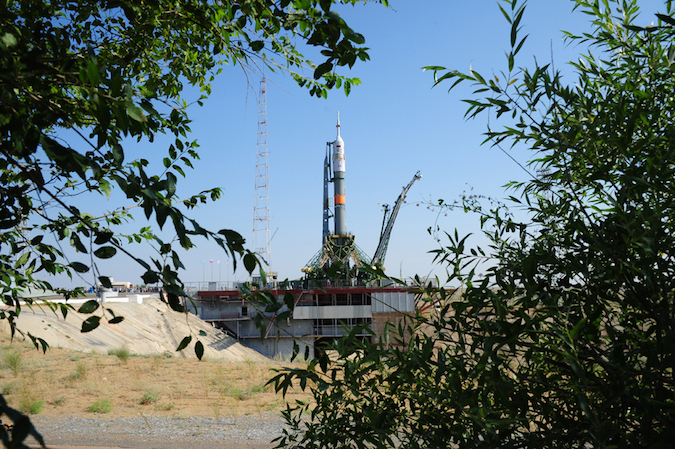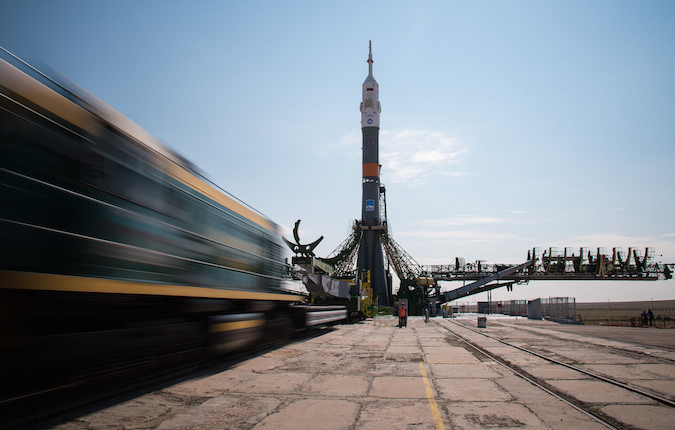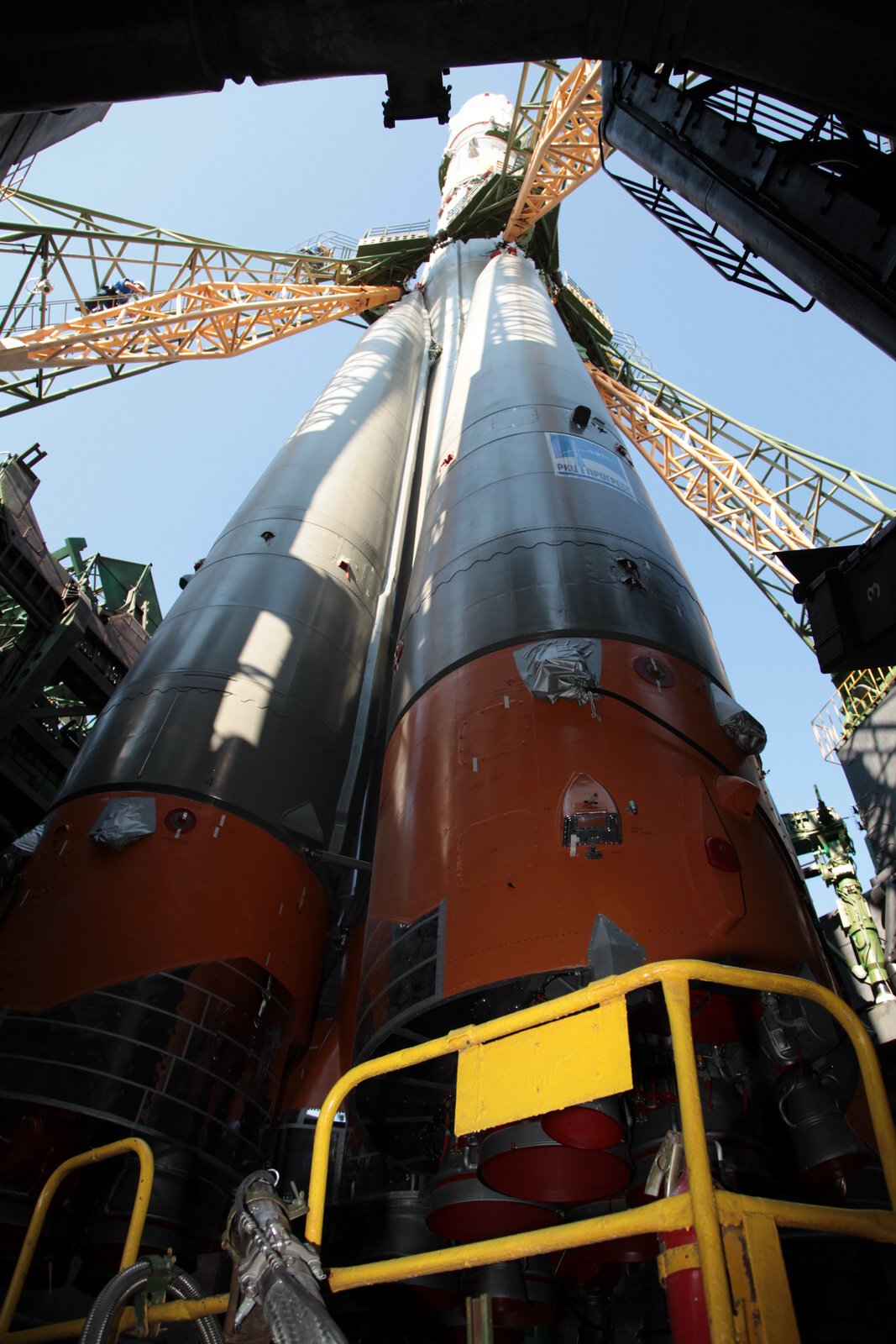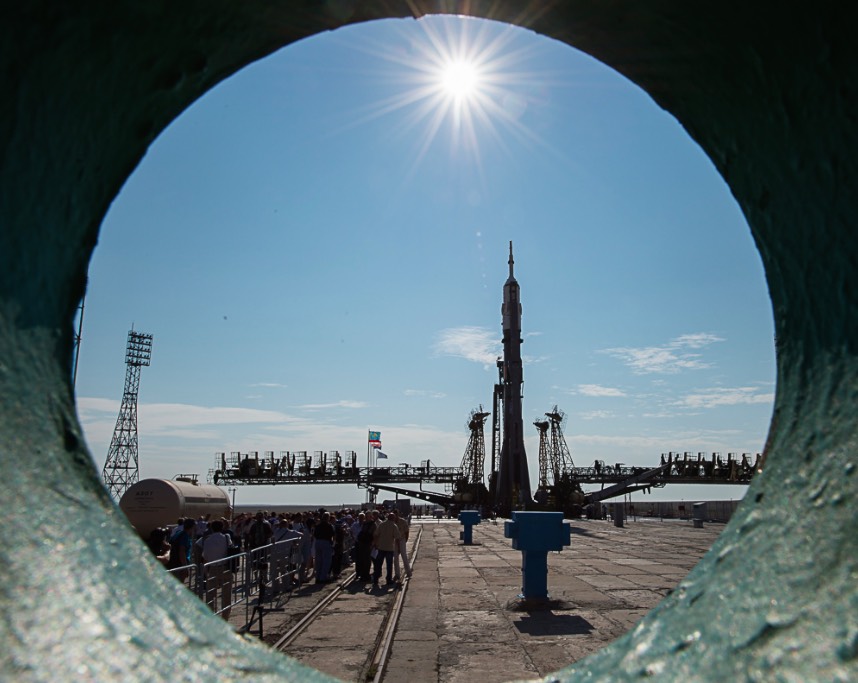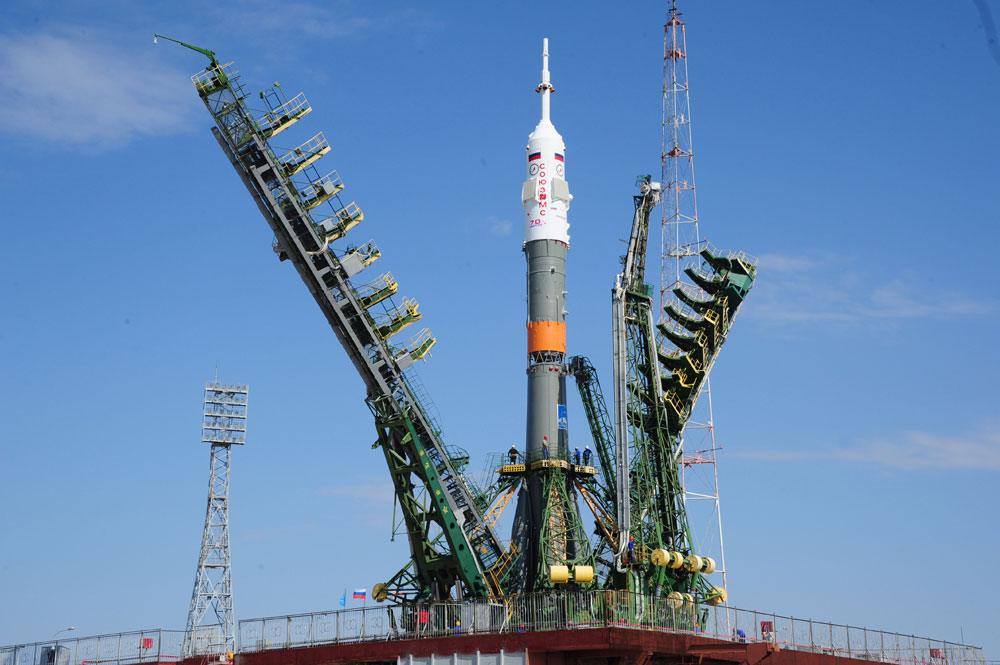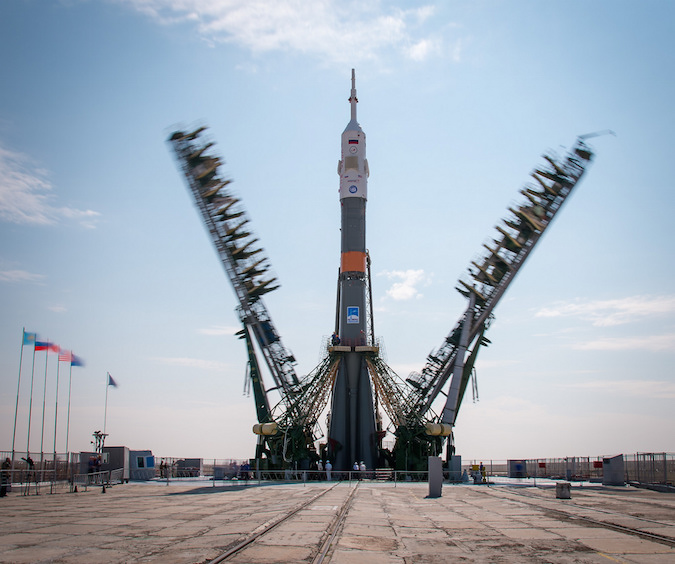 Email the author.
Follow Stephen Clark on Twitter: @StephenClark1.