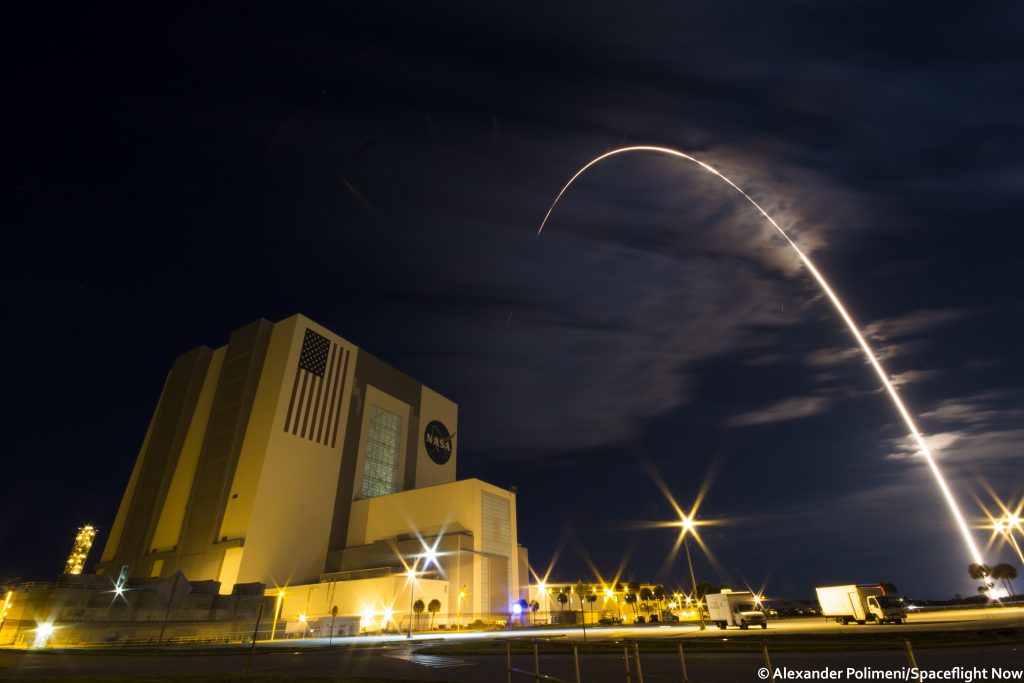 CAPE CANAVERAL — United Launch Alliance has granted "flight clearance" for its workhorse Atlas 5 rocket to resume satellite deployments after linking an errant valve with the fuel usage crunch on its most recent mission and tweaking subsequent vehicles.
The next launch is targeted for Friday, June 24, to haul into space the Navy's fifth and final planned mobile communications satellite for its new rugged smartphone communications network.
The craft was mated to the Atlas-Centaur vehicle on Monday.
The last launch of the Atlas 5 on March 22 carrying a commercial Cygnus resupply freighter for the International Space Station experienced an oxidizer-rich blend of fuel flowing to the main engine. That led to the stage running out of liquid oxygen and shutting down the first stage about six seconds prematurely.
The Centaur upper stage compensated for the shortfall, improvising by using its propellant reserves and burning more than a minute longer than envisioned to put the 16,500-pound Cygnus spacecraft into a 143-mile-high orbit as planned.
Launch success was achieved and the payload reached the International Space Station to drop off its 7,000 pounds of cargo for the astronauts. Cygnus departed the station just yesterday.
But it was a close call and prompted ULA to pause its Atlas 5 manifest to determine what transpired.
"Thanks to the robust vehicle system design of Atlas 5, the OA-6 mission was delivered successfully to its intended orbit and Cygnus completed its mission to the ISS," Gary Wentz, ULA's vice president of Human and Commercial Systems, said in a statement yesterday.
"ULA applied a rigorous anomaly review process to identify and implement all necessary corrective actions to ensure we continue to reliably deliver critical capabilities for our customers with 100 percent mission success."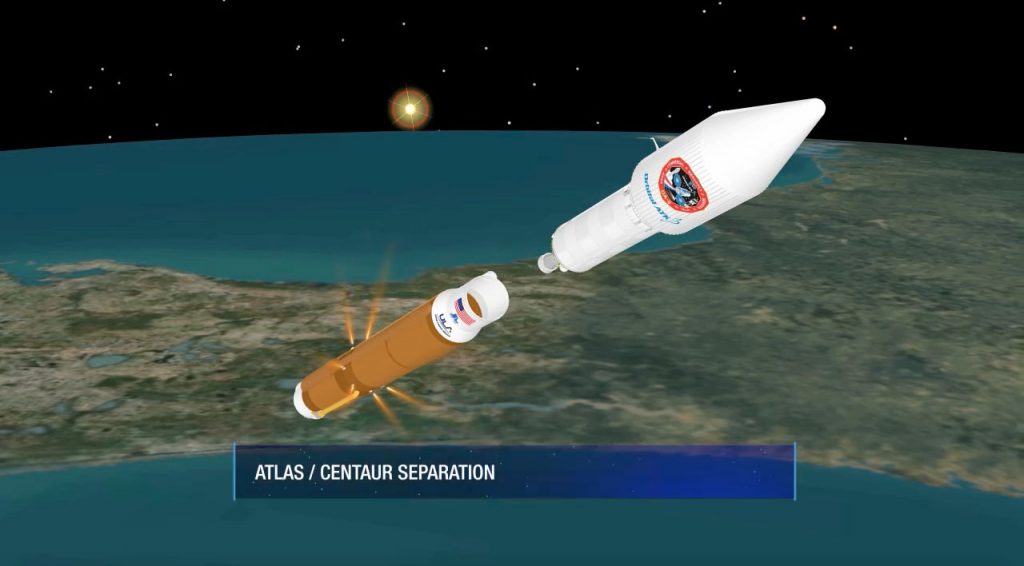 The RD-180 engine propelling the rocket off the launch pad was supposed to burn for four minutes and 16 seconds. The problem, however, led to liquid oxygen depletion and early engine cutoff.
Telemetry beamed back from the rocket during the launch revealed that at T+plus 3 minutes and 42 seconds, an unexpected shift in fuel pressure differential across the RD-180 Mixture Ratio Control Valve.
The misbehaving valve governing the ratio of RP-1 kerosene fuel and liquid oxygen feeding the engine caused a reduction in fuel flow to the combustion chamber and resulted in an oxidizer-rich mixture of propellants.
"The imbalanced propellant consumption rate resulted in depletion of the first stage oxidizer with significant fuel remaining at booster engine shutdown," officials said yesterday.
The first stage was loaded with 48,800 gallons of supercold liquid oxygen during the countdown and 25,000 gallons of a highly-refined kerosene fuel the day before flight.
In the wake of the Cygnus launch, a "minor" change to the MRCV assembly has been implemented to ensure the anomaly does not occur on future flights. Details about the change are proprietary.
Engine hot-fire testing, extensive component and assembly level testing and analyses have been performed to confirm the findings, ULA said.
"Detailed inspections and minor hardware replacement on all engines will support the current launch manifest," the company said.
The next flight will use the most-powerful Atlas 5 configuration with five side-mounted solid motors to lift the 15,000-pound Mobile User Objective System satellite No. 5 into a highly elliptical geosynchronous transfer orbit stretching 22,300 miles high.
The rocket recently completed its initial build up at Cape Canaveral's Vertical Integration Facility and was fitted with the MUOS satellite on Monday.
Already enclosed in the 18-foot-diameter nose cone, the satellite was delivered to the VIF at Complex 41 early in the morning from its processing facility in Titusville.
An overhead crane hoisted the spacecraft atop the two-stage launcher and workers secured it for the ride into orbit next week.
The finished product is a rocket standing 206 feet tall and will deliver two-and-a-half million pounds of thrust at liftoff.
With the inspections and hardware re-work now complete on that rocket, the final reviews into the anomaly were performed and flight clearance was granted to launch MUOS 5 on June 24.
"We would like to thank our customers and supplier partners for their outstanding collaboration in the detailed review of this anomaly," said Laura Maginnis, ULA's vice president of Custom Services.
"We are honored to be entrusted with delivering America's most critical space assets to orbit and appreciate the outstanding team effort in delivering 100 percent mission success – one launch at a time."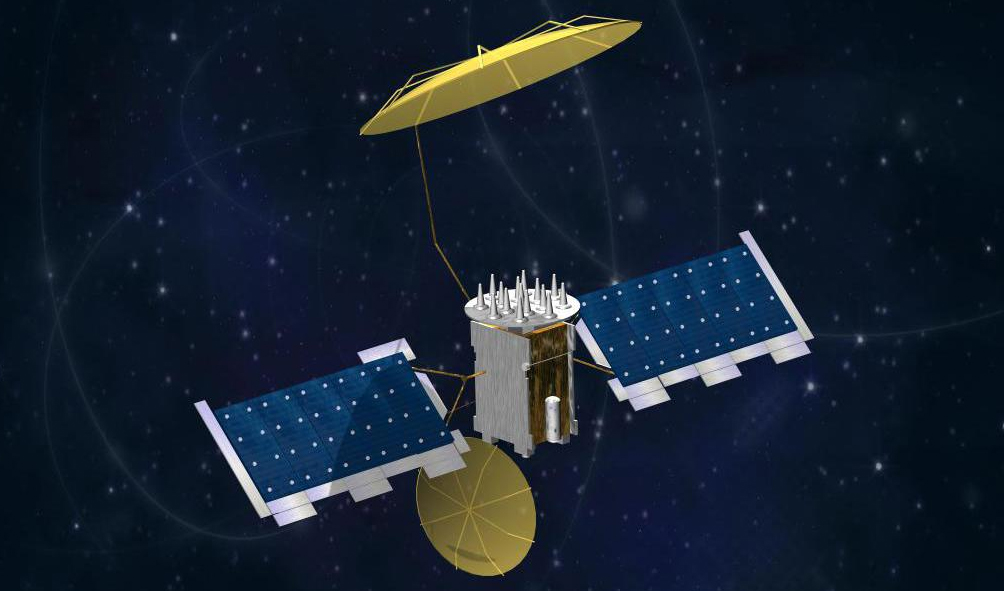 The launch window on June 24 extends from 10:30 to 11:14 a.m. EDT (1430-1514 GMT) to place MUOS 5 into orbit to realize the Navy's five-satellite, global network for voice, data and video communications to military users on the move.
After MUOS, the Atlas lineup for the rest of 2016 includes:
July 28 — Atlas 5-421 (AV-065) / NROL-61
(Period: 8 a.m.-12 noon EDT)
Cape Canaveral, Florida
Sept. 8 — Atlas 5-411 (AV-067) / OSIRIS-REx
(Window: 7:05-9:05 p.m. EDT)
Cape Canaveral, Florida
Sept. 15 — Atlas 5-401 (AV-062) / WorldView 4
(Window: 11:30-11:44 a.m. PDT)
Vandenberg Air Force Base, California
Oct. 3 — Atlas 5-401 (AV-066) / SBIRS GEO Flight 3
Cape Canaveral, Florida
Nov. 4 — Atlas 5-541 (AV-069) / GOES-R
(Time: 5:40 p.m. EDT)
Cape Canaveral, Florida
Dec. 1 — Atlas 5-401 (AV-068) / NROL-79
Vandenberg Air Force Base, California
Dec. 8 — Atlas 5-431 (AV-071) / EchoStar 19
Cape Canaveral, Florida
"We remain on plan to launch all of our manifested 2016 missions within the year," Maginnis said.
See earlier Cygnus OA-6 coverage.
See earlier MUOS 5 coverage.
Our Atlas archive.