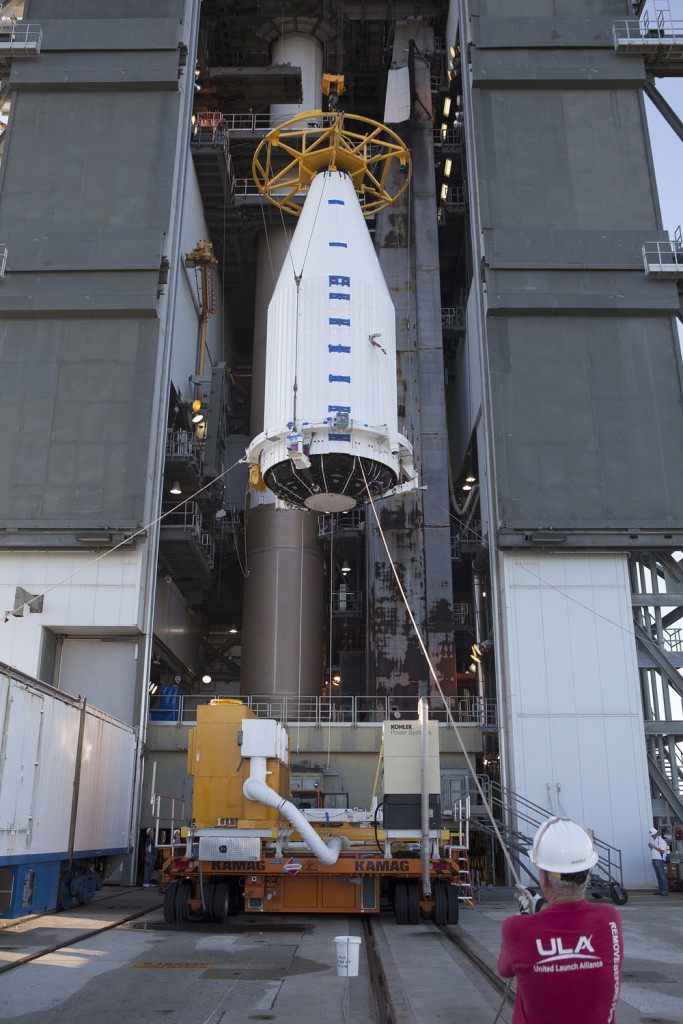 CAPE CANAVERAL — Bound for the International Space Station with a max load of fresh supplies, a commercially-operated cargo ship was mounted atop its booster rocket today for liftoff from Cape Canaveral on March 22.
The Cygnus, produced by Orbital ATK, is filled with nearly four tons of food, equipment and science hardware for the station and its residents.
The craft will be lofted into orbit by a United Launch Alliance Atlas 5 rocket for a three-day trek to the station. Liftoff on March 22 will be possible during a 30-minute window opening at 11:05:48 p.m. EDT (0305:48 GMT).
"This will be the second launch for the Atlas to support the International Space Station program. We are very excited to support this particular mission," said Si Song, ULA's Atlas 5 spacecraft integration lead.
"We will launch at T-0 and about 21 minutes after launch we will separate the spacecraft."
In preparation for the flight, Cygnus was moved from its fueling depot at Kennedy Space Center's Payload Hazardous Servicing Facility to the Atlas rocket's assembly building at the Cape's Complex 41 early this morning.
A heavy-duty crane lifted the vessel, already shrouded in the rocket's 14-foot-diameter, 45-foot-long aluminum nose cone, into the Vertical Integration Facility for mating to the Centaur upper stage.
The finished product is a rocket that stands 194 feet tall. A mobile launching platform will roll the vehicle out to the pad next Monday.
ULA CEO Tory Bruno conducted his President's Mission Readiness Review last week that examined hardware pedigrees, technical issues on that bird and all sibling hardware, quality data and independent review, he tweeted.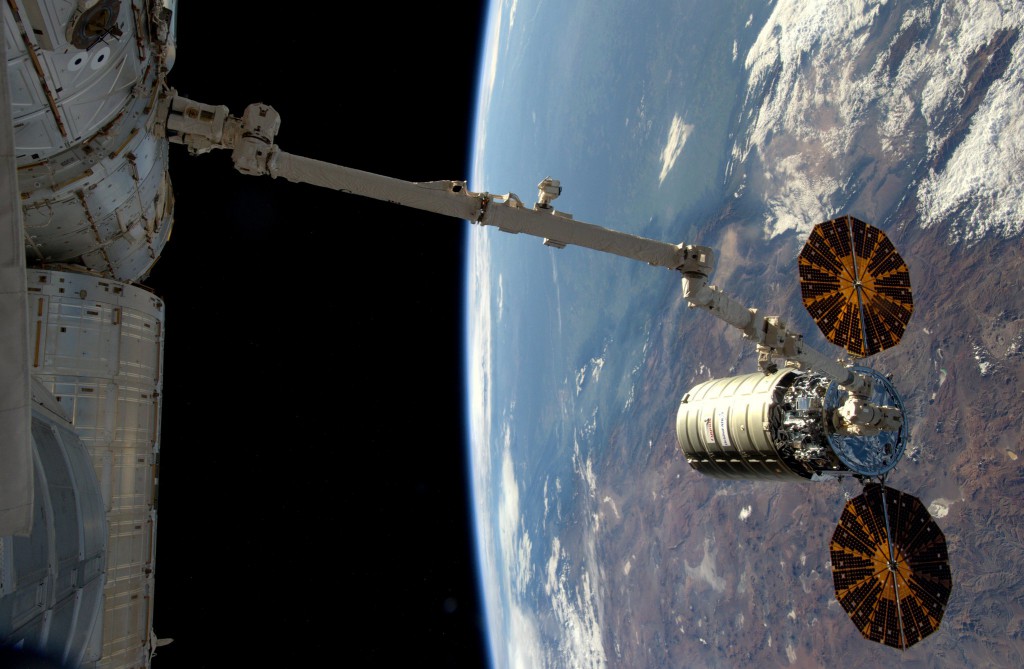 Cygnus is headed to the station as part of NASA's Commercial Resupply Services program that hired Orbital ATK to carry cargo to the outpost from U.S. soil after retirement of the space shuttles.
This is Orbital ATK's sixth Cygnus built, the fifth operational mission to launch and the second in three months.
"We had a very successful OA-4 mission. We launched that in December and just de-orbited that and here we are, ready to launch the next one," said Dan Tani, former space shuttle and station astronaut and now the senior director for mission and cargo operations at Orbital ATK.
The cylindrical freighter is carrying:
-Crew supplies: 2,511 pounds
-Vehicle hardware: 2,443 pounds
-Science utilization: 1,713 pounds
-EVA gear: 346 pounds
-Computer resources: 216 pounds
The hatch on Cygnus was closed for flight on March 6.
"Once this Cygnus gets encapsulated (March 9), we are pretty much hands off our vehicle until we make contact with it in orbit and command the on-orbit initialization," Tani said.
The Cygnus will have three favorable launch opportunities — March 22, 23 and 24 — before facing a series of scheduling conflicts with a Russian Progress and SpaceX Dragon slated to launch at the end of March and early April for the International Space Station.
"If we launch on the 22nd or 23rd (of March), our first two launch opportunities, both of those days will get us to the ISS on the 26th. If we go to the 24th, we'll get there on the 28th. Then things get difficult on the space station," Tani said.
"We've been in conversation with them about what our options are and how they can be a little flexible. Of course it is in their best interest to get us docked and unloaded. So we are looking at 22nd, 23rd, 24th to get off, then we'll cross that bridge if we get to it."
The Atlas 5 rocket's remarkable string of 26 consecutive missions to launch on the first attempt after being fueled was snapped in December. The Cygnus deployment encountered three straight scrubs due to foul weather conditions.
See earlier Cygnus OA-6 coverage.
Our Atlas archive.