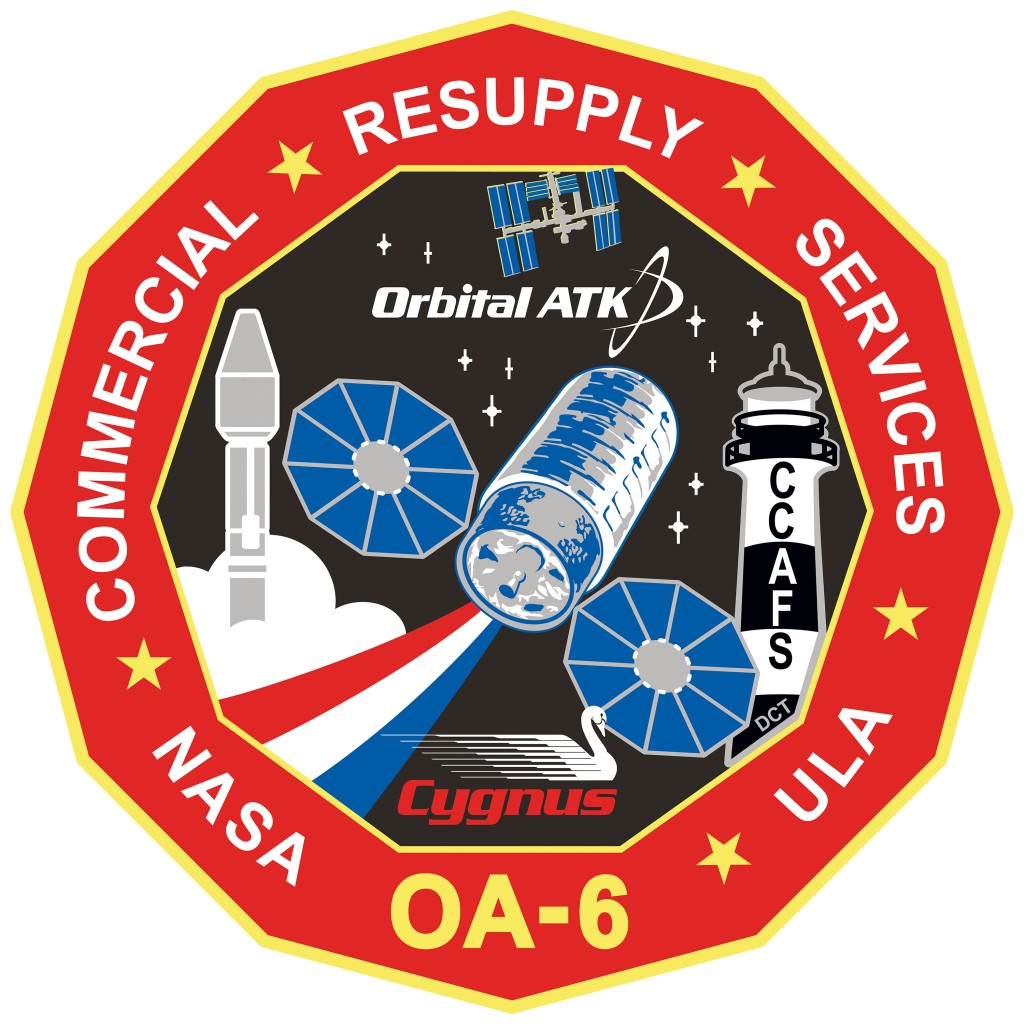 CAPE CANAVERAL — Signs that a launch to the International Space Station is approaching are obvious this week at Cape Canaveral, with the Atlas 5 booster rocket beginning to take shape and the commercial resupply ship heading to its propellant depot.
Assembly of the Atlas started this morning at the Vertical Integration Facility at Complex 41 as United Launch Alliance workers erected the first stage aboard the mobile launch platform.
The Centaur upper stage will be hoisted atop the first stage later this week.
Meanwhile, the partially-loaded Cygnus cargo freighter will move to its fueling station tonight at the Kennedy Space Center.
The ship, with its pressurized cargo module now mated to its propulsion section, will depart the Space Station Processing Facility and travel to the nearby Payload Hazardous Servicing Facility.
The PHSF is where the craft will receive its maneuvering propellants and the final filling of cargo and supplies bound for the International Space Station.
Cygnus, with over 7,000 pounds of payload for the station astronauts, is slated to launch on March 22 at 11:02 p.m. EDT (0302 GMT the 23rd) atop the Atlas 5 rocket on a three-day trek to the orbiting outpost.
Launch was delayed from March 10 so NASA could remove the cargo bags already placed in Cygnus to perform precautionary mold decontamination.
It will be the 62nd flight of the Atlas 5, the 106th mission by United Launch Alliance and the 6th Cygnus vehicle built.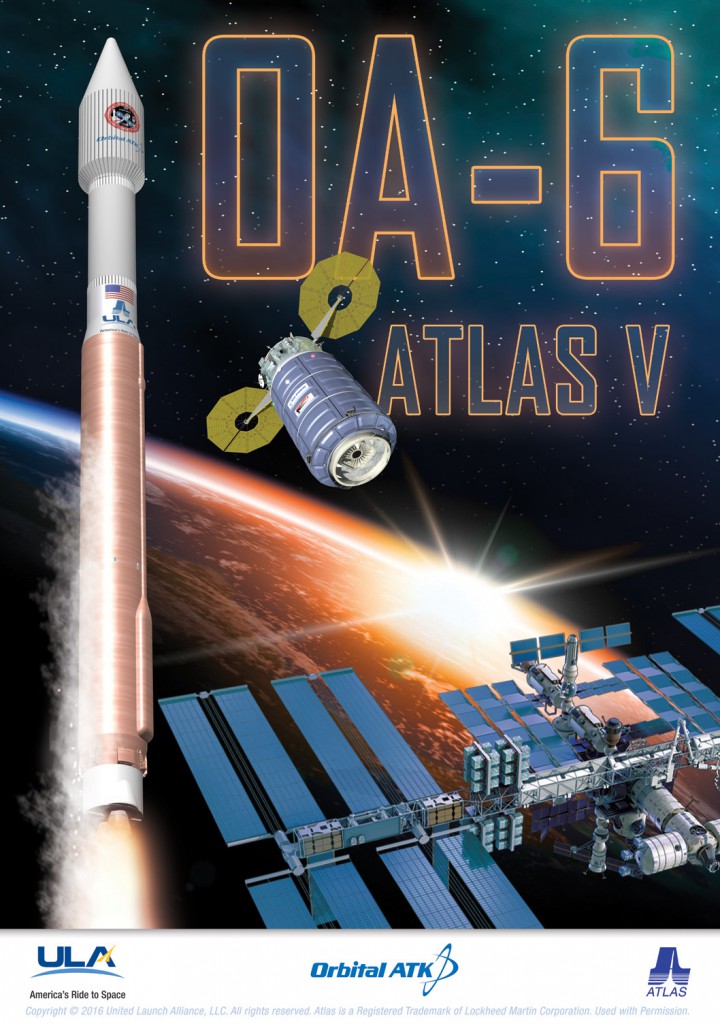 The rocket will be in its 401-configuration, which is powered by the RD-180 main engine burning kerosene and liquid oxygen on the first stage and an Aerojet Rocketdyne RL10C cryogenic liquid hydrogen and liquid oxygen upper stage. The payload is shrouded in an aluminum fairing 14 feet in diameter and 45 feet long.
As the most-used Atlas 5 variant, the 401 will be flying for the 32nd time. It also marks the 68th Atlas flight of the RD-180 engine, the 467th production RL10 engine to be launched and the 11th RL10C-1.
Orbital ATK has an ongoing commercial contract with NASA to deliver food, clothes, fresh equipment and new science gear to the station.
The most recent Cygnus, launched from the Cape on Dec. 6, departed the space station last Friday loaded with trash and disposables and harmlessly re-entered the atmosphere over the Pacific on Saturday.
See earlier Cygnus OA-6 coverage.
Our Atlas archive.