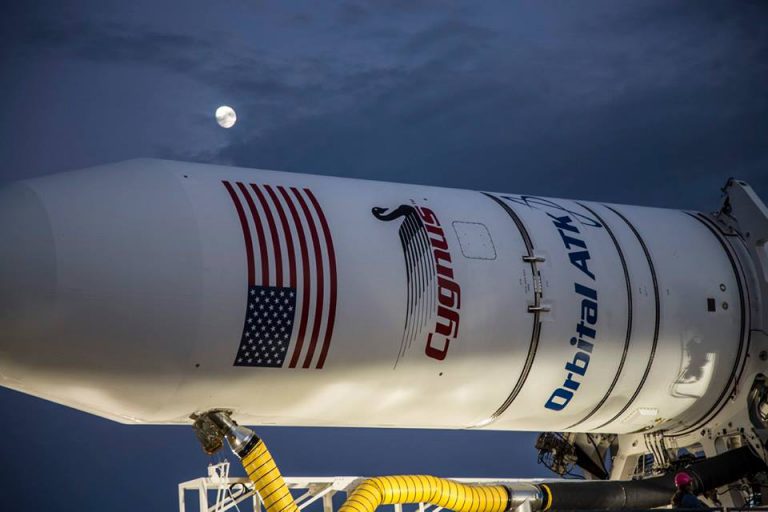 Northrop Grumman announced Monday plans to acquire Orbital ATK, a company with a portfolio ranging from satellite manufacturing and orbital servicing to launch vehicles, missile defense and munitions, for approximately $9.2 billion, a combination officials promised will lead to better products at lower prices.
The acquisition is expected to close in the first half of 2018, pending regulatory approval and a vote by Orbital ATK shareholders.
Northrop Grumman will buy Orbital ATK for $7.8 billion in cash, plus $1.4 billion in assumed debt.
Orbital ATK will initially operate as a separate division within Northrop Grumman to smooth the transition for customers and employees, and ensure ongoing programs remain uninterrupted, officials said. In the long term, Orbital ATK's satellite, launcher, missile, structures and munitions groups could be further absorbed into Northrop Grumman.
"Our two companies represent a very complementary fit," said Wes Bush, chairman, president and CEO of Northrop Grumman. "We have very little overlap, and we fully expect our combined portfolios of leading technologies, along with our aligned and innovation-focused cultures, to yield significant value creation through revenue, cost and operational synergies, accelerating our profitable growth trajectory."
Northrop Grumman is not a competitor in the launch industry, but it has a long history in producing spacecraft. The company's space facility in Redondo Beach, California, is building the spacecraft bus for the James Webb Space Telescope, and will complete final assembly of the huge observatory next year. Northrop Grumman also builds airplanes and airplane components, and supplies radars, avionics and other components to military customers.
Orbital ATK builds smaller satellites and light- and medium-class launchers, supports missile defense programs, and produces ammunition.
"The combination of our companies and human capital will also significantly benefit our customers," Bush said. "Together, we can offer our customers enhanced mission capabilities and more competitive offerings in areas such as space, missiles and strategic deterrence."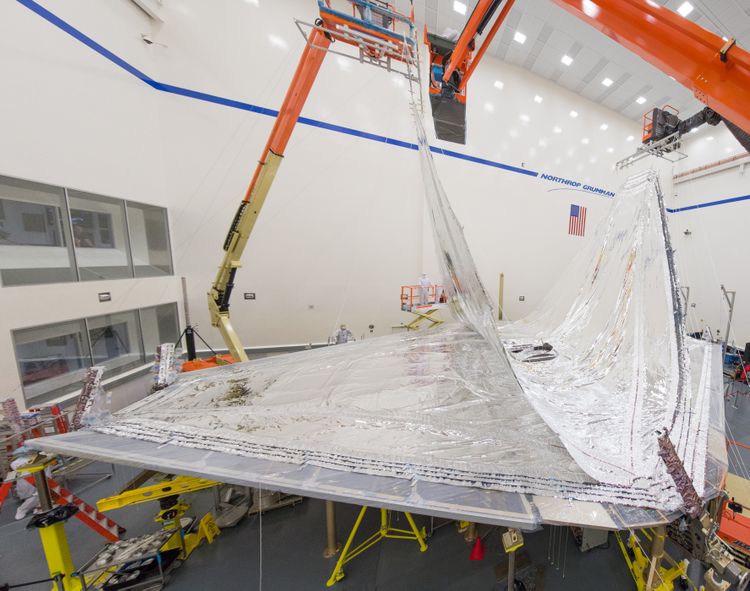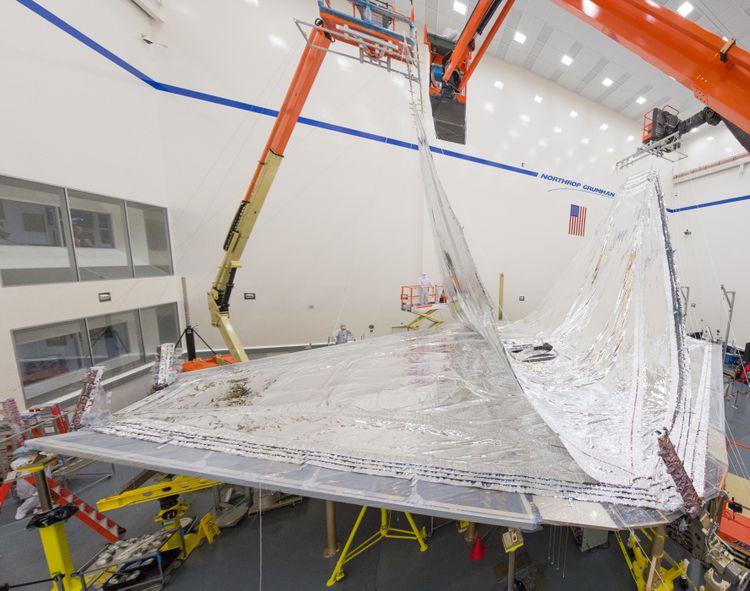 Headquartered in Dulles, Virginia, with 13,000 employees and major sites in eight states, Orbital ATK was formed in early 2015 with the merger of Orbital Sciences and ATK. The corporate marriage combined Orbital's satellite manufacturing, missile and launcher expertise with ATK's solid propulsion and composite structure heritage.
David Thompson, Orbital ATK's president and chief executive, said Monday that Northrop Grumman's acquisition will make for better and less expensive products and more innovative technologies for end users, including the U.S. military, civil agencies and commercial customers.
"The Northrop Grumman/Orbital ATK combination reflects a strong strategic fit between two pioneering aerospace and defense companies," Thompson said.
Orbital ATK divides its work into three segments:
Flight Systems, including launch vehicles, rocket propulsion systems, and advanced aerodynamic structures, with an estimated annual revenue of around $1.6 billion
Defense Systems, including tactical missiles, armament, defense electronics and ammunition, with an estimated annual revenue of $1.9 billion
Space Systems, including satellites and advanced space programs, including satellite servicing and space station logistics, with an estimated annual revenue of $1.2 billion
"Our existing operating groups and divisions will have access to a wider range of key technologies, industrial capabilities and investment resources," Thompson said of Orbital ATK's purchase by Northrop Grumman. "This should lead to increased performance and enhanced competitiveness in many of existing product lines."
Thompson said Orbital ATK's existing space programs, which include the Antares launcher and Cygnus cargo carrier for the International Space Station, a commercial satellite servicer called the Mission Extension Vehicle, and other rocket and satellite product lines, will continue unimpeded during the transaction.
Officials said Orbital ATK shareholders will benefit from the acquisition, which is valued at $134.50 per share, and employees will have access to a wider range of career opportunities after the deal closes.
Thompson declined to say if he will lead the Orbital ATK division in Northrop Grumman. Orbital Sciences was co-founded by Thompson in 1982 and achieved firsts in commercial launch and satellite business, initially highlighted by the development of the privately-developed air-launched Pegasus rocket.
"It's been a point of agreement from early on in our discussions between Wes and me that we keep our operating management teams and our workforce in place and focused on what they do every day for our customers," Thompson said. "We have not made any final decisions on sector leadership, but like our other senior corporate executives, I am very supportive of this transaction and will be available to support Wes and his team as we move forward."
Thompson said discussions between Northrop Grumman and Orbital ATK began earlier this year.
"I think this is really a classic win-win transaction, a very strategic combination that also makes good sense for both companies from a financial standpoint," he said.
Email the author.
Follow Stephen Clark on Twitter: @StephenClark1.