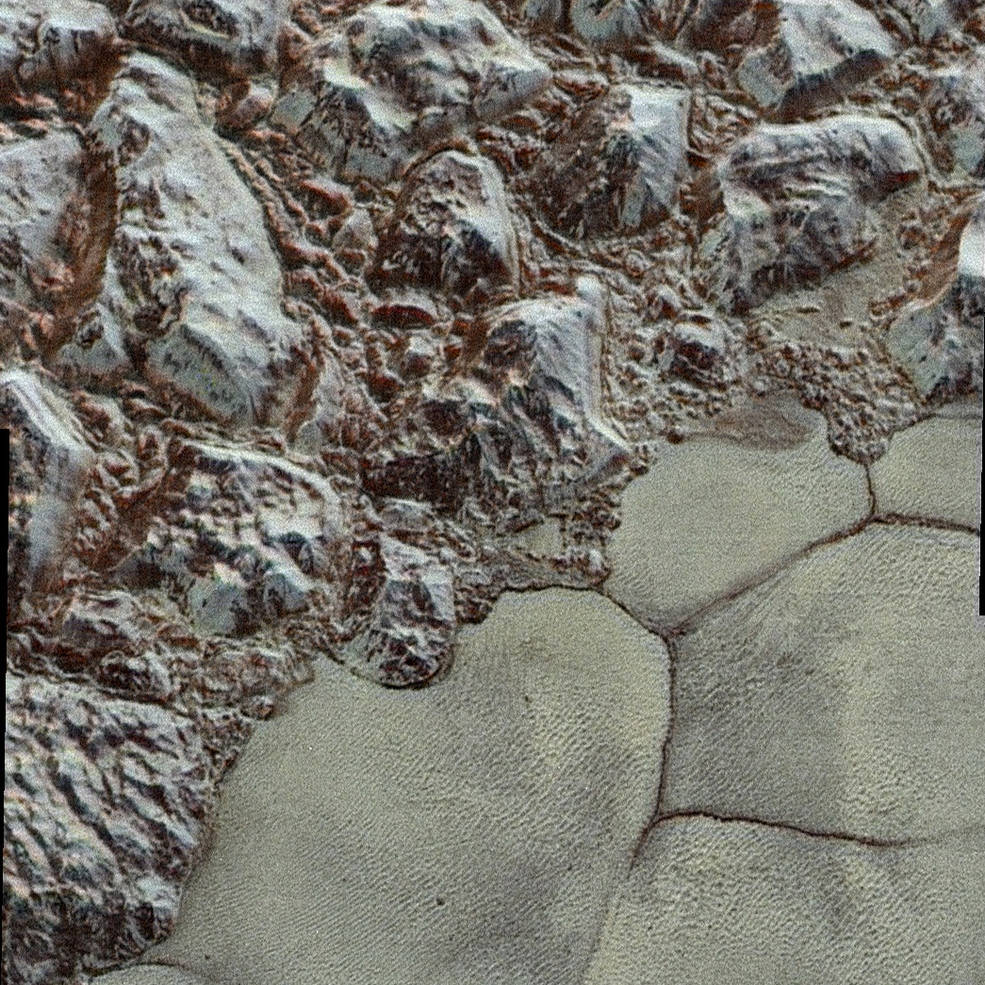 A high-resolution scan of Pluto from the New Horizons spacecraft published last week is now available in color, thanks to a new image release from NASA on Thursday showing craters, mountains and glaciers in a new light.
Scientists created the color images by combining data from New Horizons' black-and-white telescopic camera, named LORRI, with the probe's color imager, which has less resolution.
A mosaic made up of multiple LORRI image frames shows a swath of Pluto about 50 miles (80 kilometers) wide and more than 500 miles (800 kilometers) long, stretching from the distant world's horizon to Sputnik Planum, a Texas-sized ice sheet that makes up part of Pluto's distinctive heart-shaped feature discovered by New Horizons on its final approach.
New Horizons' LORRI camera quickly snapped photos just before the closest point of its July 14 flyby, taking pictures every three seconds with short exposure times to avoid blurring the images as the spacecraft sped past Pluto. About 25 minutes earlier, a color camera inside the probe's Ralph instrument scanned Pluto's surface to register color data.
Analysts had to stack the highest-resolution black-and-white images, which NASA released Dec. 4, with coarser color imagery to generate the views published Thursday.
Check out the full-resolution version of the Pluto image scan.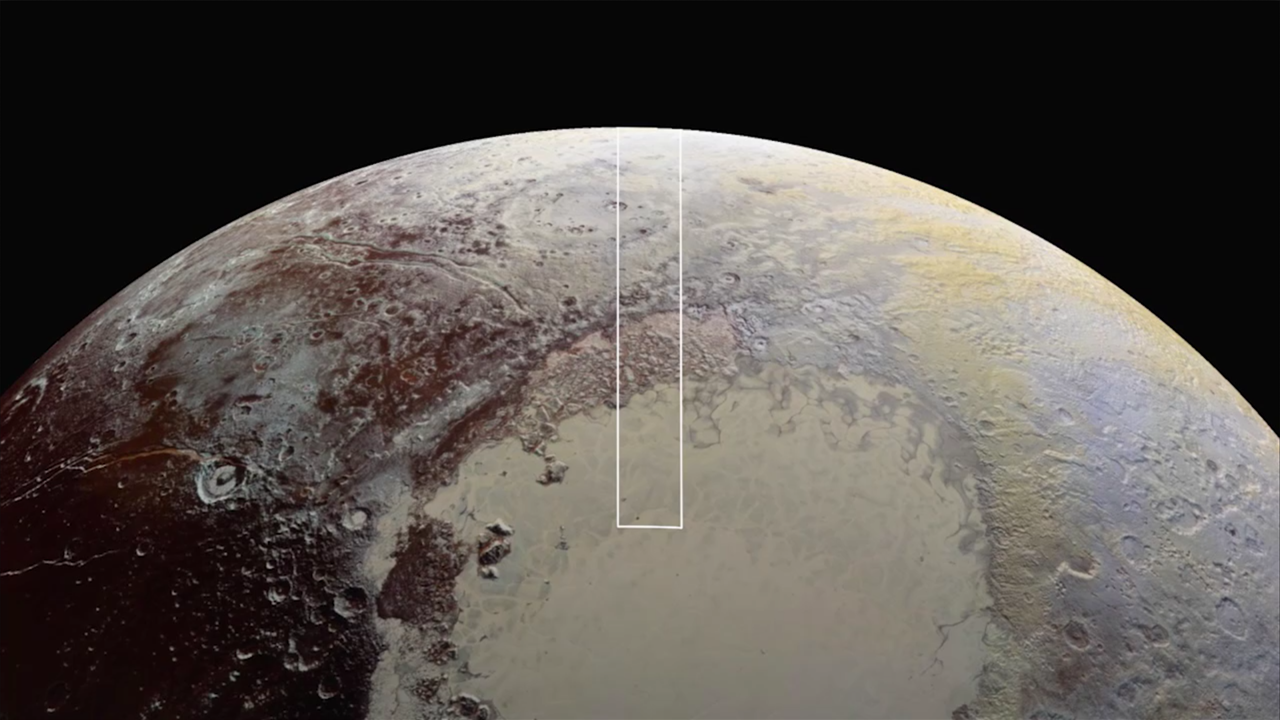 Objects smaller than half a city block — about 250-280 feet (77-85 meters) per pixel — are resolved in the raw black-and-white images captured by the LORRI instrument. For comparison, that is five times better than the sharpest views obtained of Neptune's moon Triton by NASA's Voyager 2 mission in 1989.
"The mountains bordering Sputnik Planum are absolutely stunning at this resolution" said John Spencer, a New Horizons science team member. "The new details revealed here, particularly the crumpled ridges in the rubbly material surrounding several of the mountains, reinforce our earlier impression that the mountains are huge ice blocks that have been jostled and tumbled and somehow transported to their present locations."
Alan Stern, the chief scientist on the New Horizons mission, said the images are among the best recorded by New Horizons during its historic July 14 encounter with Pluto, when the probe became the first to ever visit the faraway world.
More images are still stored inside New Horizons' data recorder for future downlinks to Earth.
Email the author.
Follow Stephen Clark on Twitter: @StephenClark1.