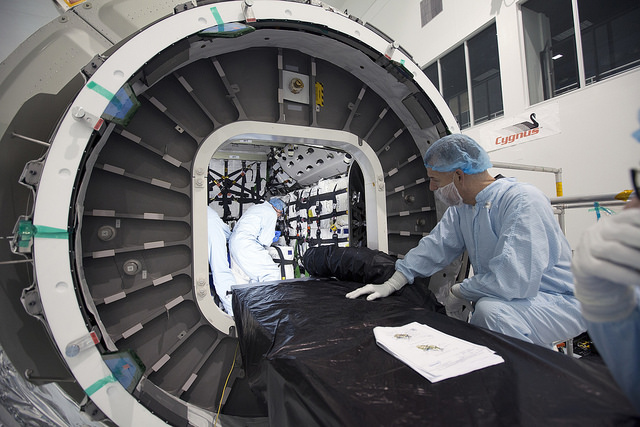 The first installment of supplies and provisions tagged for launch on Orbital ATK's next commercial supply run to the International Space Station, the company's first since a catastrophic launch failure last year, has been loaded into the Cygnus spacecraft's pressurized cargo section.
Technicians will install more cargo next month before sealing the Cygnus spaceship's hatch for launch. When the automated cargo capsule blasts off Dec. 3, it will haul up approximately 7,700 pounds (3,500 kilograms) to the International Space Station.
The flight is Orbital ATK's fourth commercial resupply mission to the complex, out of 10 cargo launches currently on contract with NASA.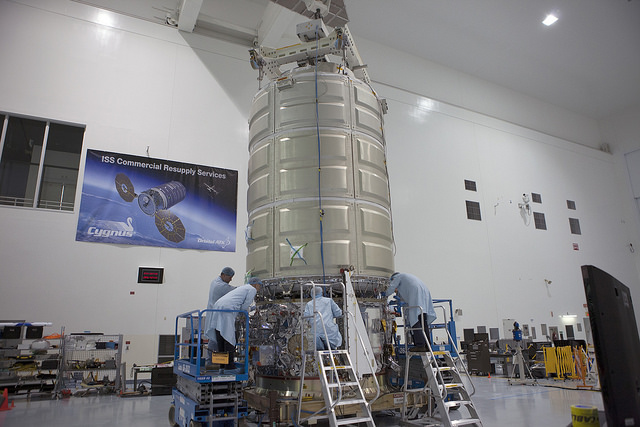 Ground crews connected the Cygnus spacecraft's pressurized cargo module, made in Italy by Thales Alenia Space, with the ship's propulsion and power segment inside Kennedy Space Center's Space Station Processing Facility on Oct. 22. The next step calls for the spacecraft to be transferred to a nearby fueling facility to receive propellant for in-space maneuvers and a final load of time-sensitive supplies.
Then the spacecraft will be enclosed within the nose cone of its Atlas 5 rocket in mid-November, followed by its shipment to Cape Canaveral's Complex 41 launch pad for lifting atop the launcher.
NASA contracted with SpaceX and Orbital ATK for resupply services to the space station in 2008. The next Cygnus flight, dubbed OA-4, is Orbital ATK's first mission since the company's third cargo flight crashed shortly after liftoff in October 2014.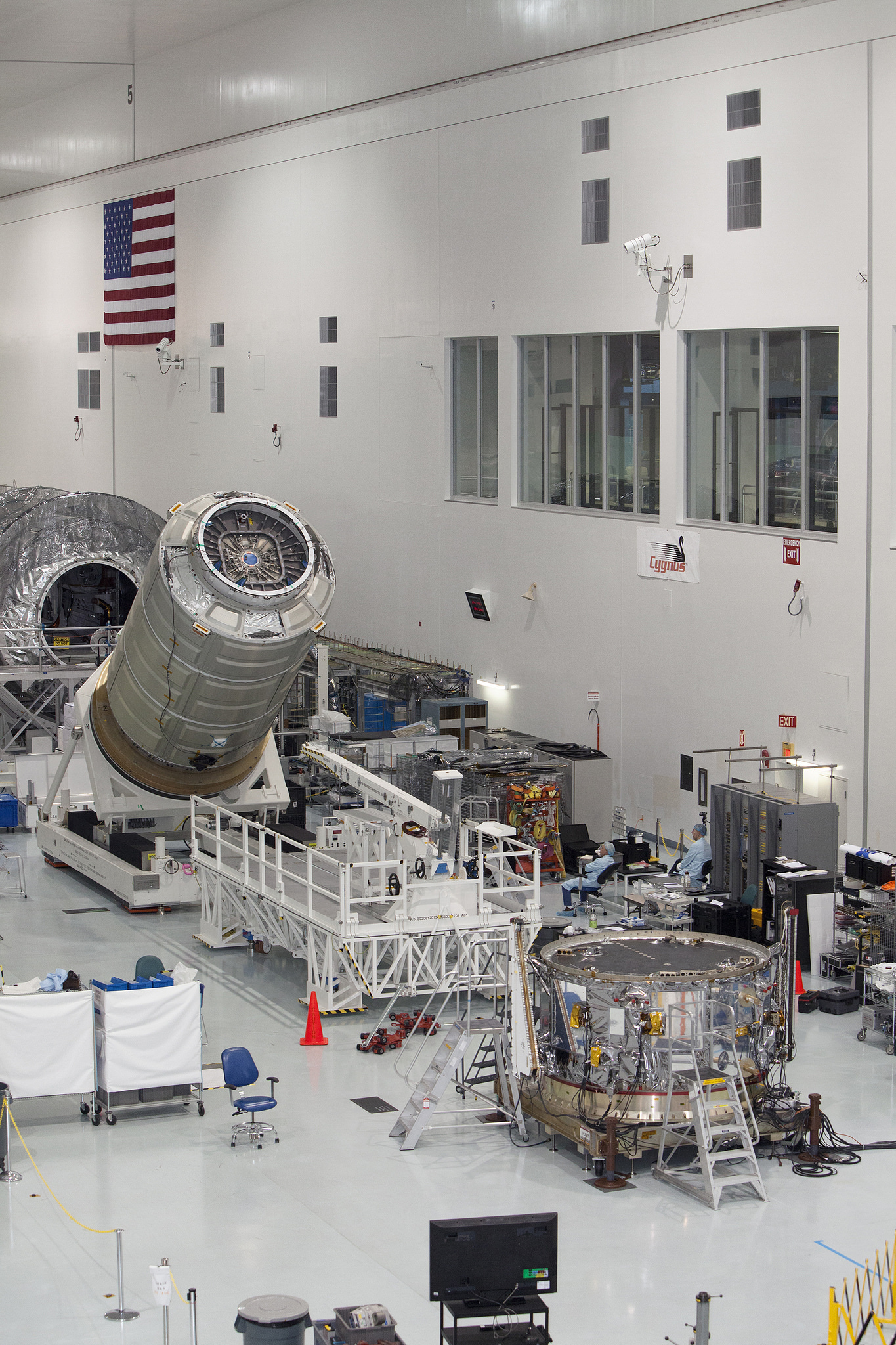 It is also the first commercial cargo flight to the station from U.S. soil since a SpaceX Falcon 9 rocket disintegrated minutes after launch in June, grounding that firm's launch manifest.
Orbital ATK purchased two Atlas 5 rocket launches from United Launch Alliance to keep the Cygnus missions flying while outfitting its Antares booster with new engines.
The OA-4 mission will mark the first time the Cygnus spacecraft will fly with new circular solar arrays and an enlarged cargo module to accommodate extra supplies.
More photos of the Cygnus spacecraft's processing are posted below.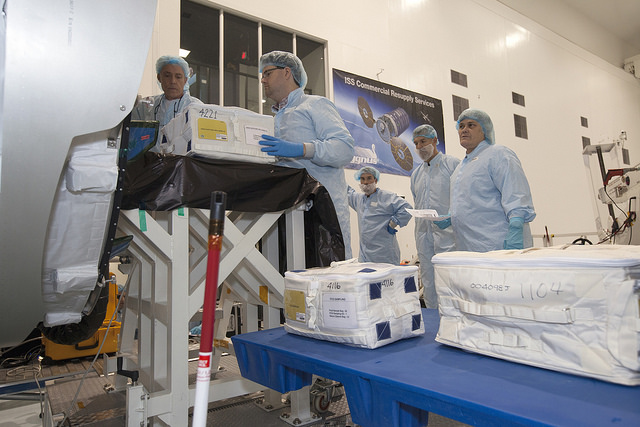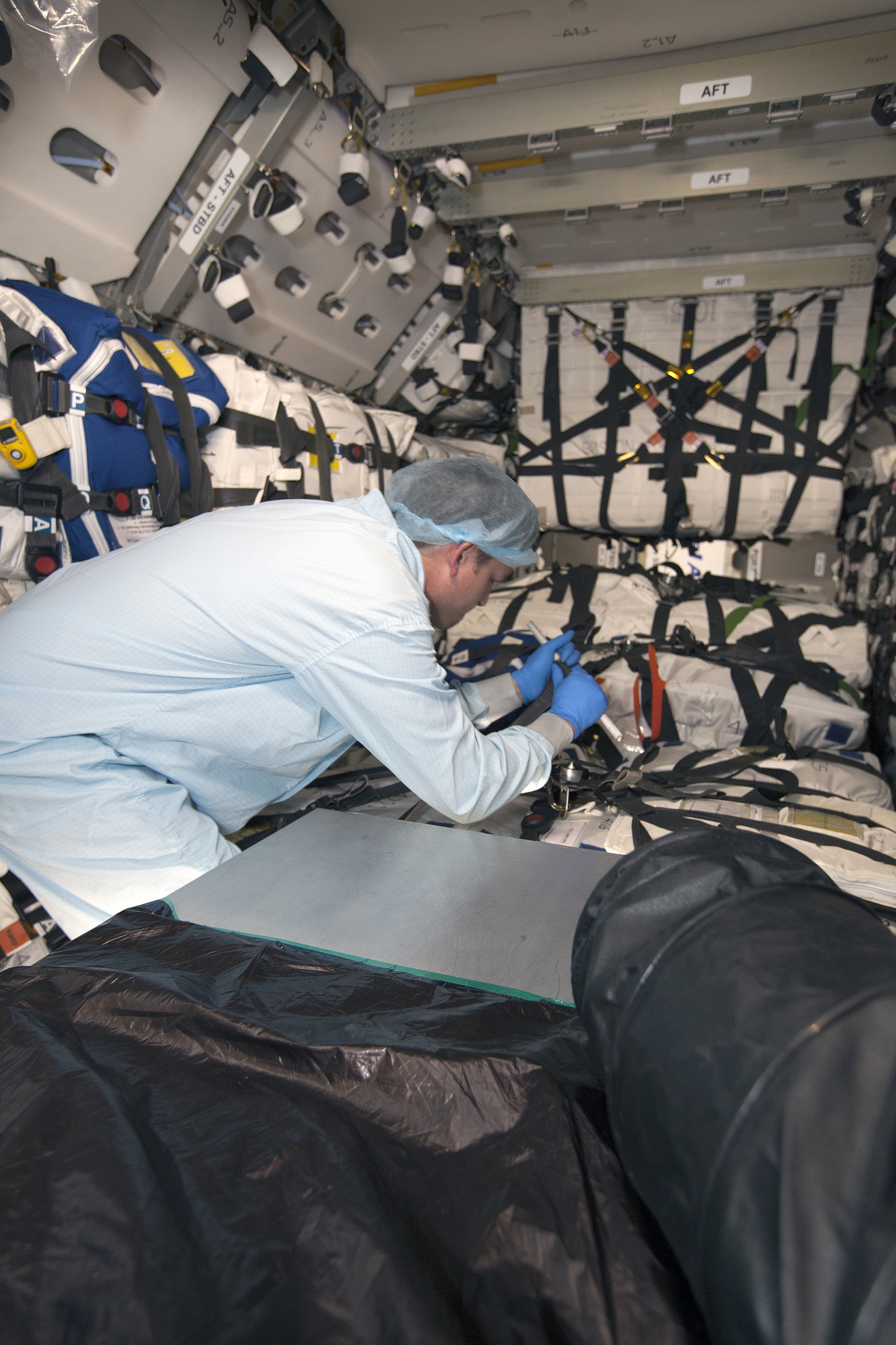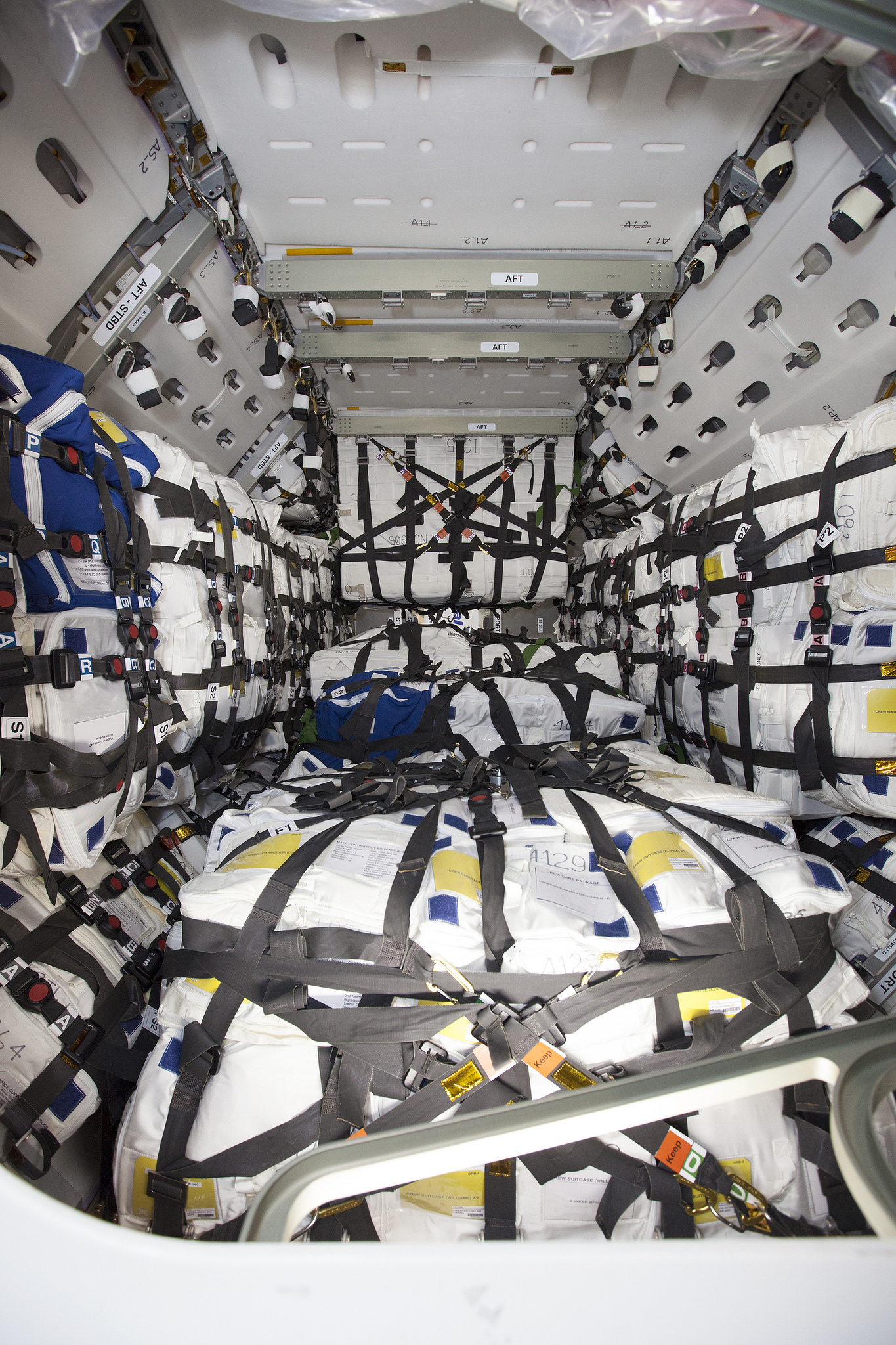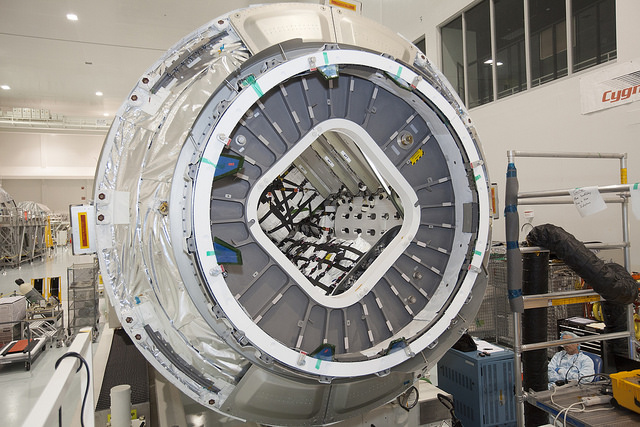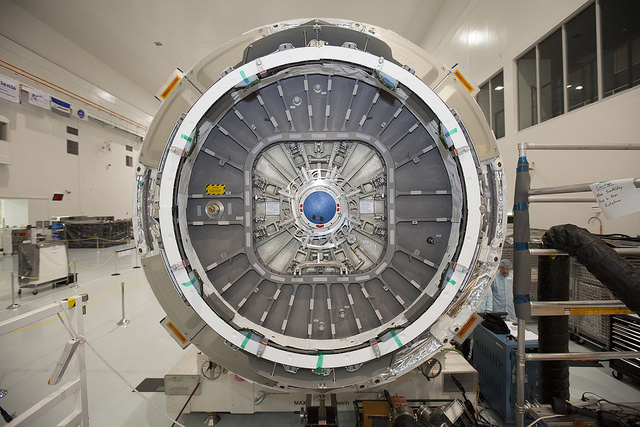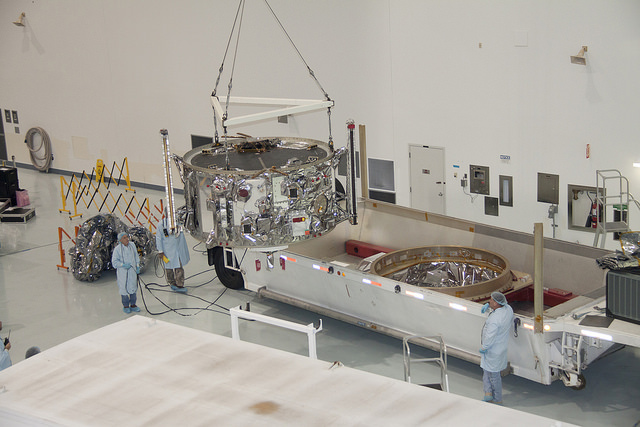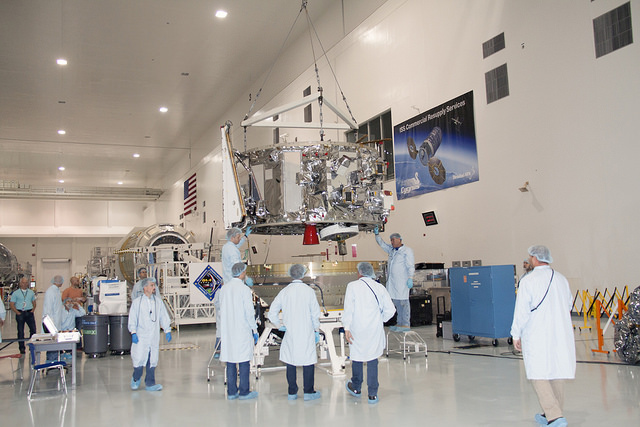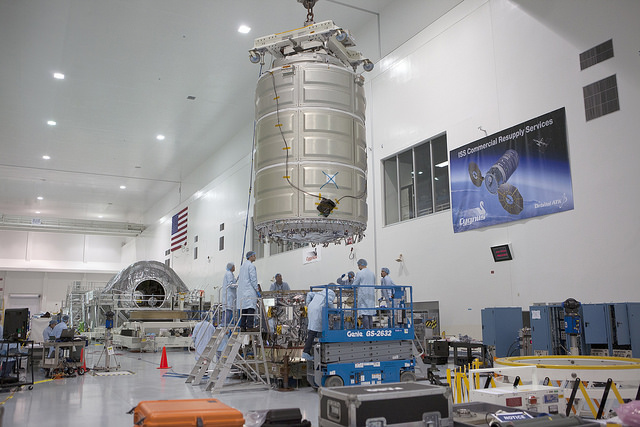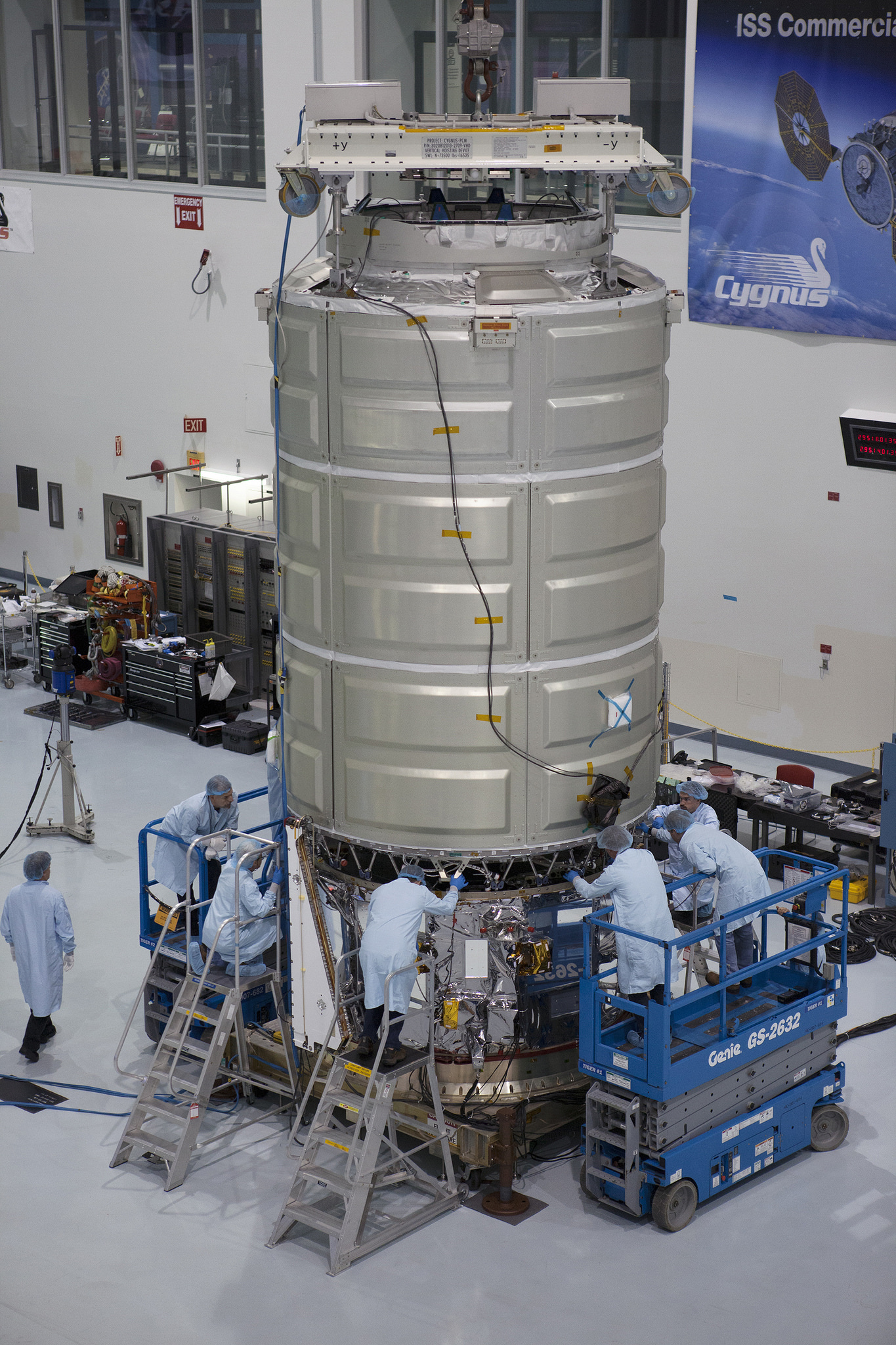 Email the author.
Follow Stephen Clark on Twitter: @StephenClark1.