Become a member to access Spaceflight Now's bonus content, including Q&As with space industry leaders, a video archive and other extras.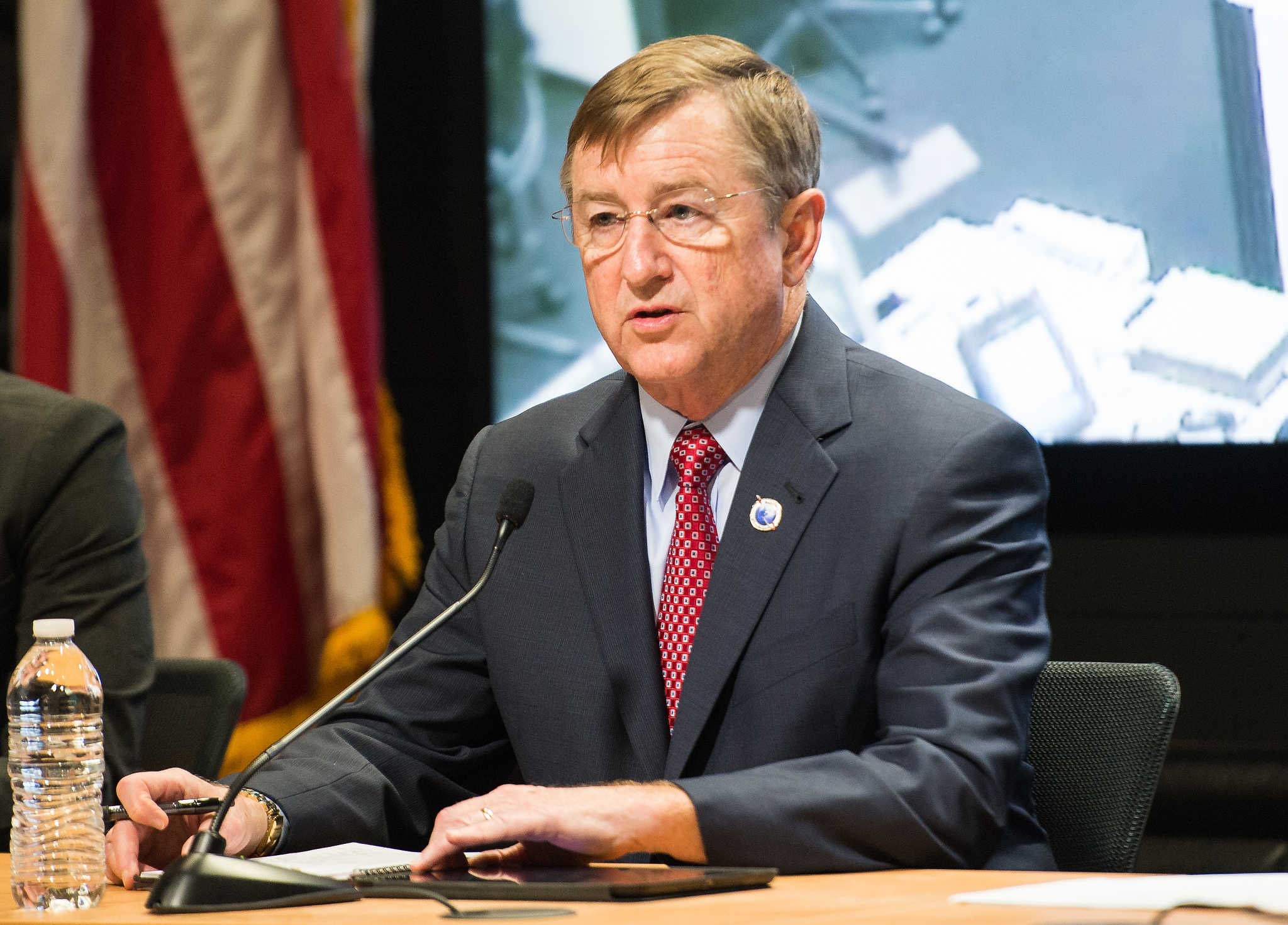 Frank Culbertson, a former shuttle and station astronaut and now head of Orbital ATK's space systems group, spoke with Spaceflight Now's Stephen Clark on the sidelines of the 2015 International Symposium for Personal and Commercial Spaceflight.
Culbertson gave an update on Orbital ATK's plans to fly the next two Cygnus cargo ships to the International Space Station aboard third-party United Launch Alliance Atlas 5 rockets, and also discussed the return-to-flight of the company's Antares booster after a launch mishap in 2014.
Q: How are preparations going for OA-4, your next launch (set for Dec. 3 on Atlas 5)?
A: They're going great. Everybody at the Cape is very excited to have us there. We'll be loading cargo soon, and integrating the spacecraft. It's just going well. ULA has been wonderful to work with, and they're on track. They've got one more launch to get off before our's so we're watching that closely, but we're optimistic. They've got a good record.
Q: There are discussions of the launch moving up to Dec. 2?
A: It could. I think NASA would like us to go sooner, rather than later, so we're looking at the 2nd or 3rd.
Q: Your next two flights are on Atlas 5. What made you decide that?
A: An opportunity came up where it looked like there was going to be a launch availability, and we looked at what we had going on, and the push to get Antares ready. Then we talked to NASA about how often would they really like cargo delivered, and we just decided that made a combination to go ahead and lock in that option, and go ahead and launch, and that took a little bit of pressure off the team at Wallops (working on Antares) to get through their testing. They're still on track to make a March date, but now we have a little margin. (The Antares return-to-flight is now expected in May)
Q: The launch pad at Wallops is now repaired?
A: The Mid-Atlantic Regional Spaceport and the state of Virginia and NASA Wallops have all done a great job. I'm proud of the team.
Q: How are you designating the missions now?
A: The March launch is OA-6. We've been planning all along for the first flight out of Wallops to be OA-5, so we're keeping that designation.
Q: When are you planning hotfire test of the new RD-181 engines on Antares at Wallops?
A: At the end of the year or early January. It depends on a number of things. We've got a lot of ground testing to do on the systems yet to make sure they're ready because there have been a number of modifications.
A: Is the pacing item the rocket or the ground facility?
A: They still have to test the pad. It's been turned over to us for testing of our fueling systems, our control systems and all that. It's probably both the booster and the pad.
Q: One change I think I've heard about is the RD-181 doesn't use super-chilled liquid oxygen (LOX) like your old AJ26 engines?
A: Yes, it's relieved some requirements on the plumbing and temperature control on the LOX side. LOX is still pretty darn cold, but no, it doesn't have to be super-chilled.
Q: So it's slightly warmer?
A: Yes.
Email the author.
Follow Stephen Clark on Twitter: @StephenClark1.