CAPE CANAVERAL — Elements of the next U.S. commercial cargo-delivery trip to the International Space Station are coming together at Kennedy Space Center for the planned March 10 liftoff.
Orbital ATK's Cygnus resupply ship, comprised of a pressurized cargo module that will carry 7,700 pounds of provisions, equipment and science experiments and a service module with thrusters, avionics and solar arrays, will be launched into orbit aboard a United Launch Alliance Atlas 5 rocket.
The cargo hold arrived last Friday, Jan. 15 at the Space Station Processing Facility and the propulsion tug arrived there yesterday, Jan. 21. The cylindrical cargo module was built by Thales Alenia Space in Italy and the service module was made by Orbital ATK in Virginia.
The initial cargo-loading will be performed at the SSPF before the two pieces are mated together.
The Enhanced Cygnus then moves next month to KSC's Payload Hazardous Servicing Facility for fueling, the final stowage of supplies and closure of the hatch for flight. ULA technicians then take over to encapsulate the craft in the rocket's nose cone.
Liftoff on March 10 is targeted for approximately 3:08 a.m. EST at the opening of a 30-minute launch window. Rendezvous with the station occurs three days later for grapple by the robotic arm.
This will be the second Atlas launch of a Cygnus in a 100-day span, lofting a combined cargo mass of over 15,000 pounds to the station.
Photo Credit: NASA-KSC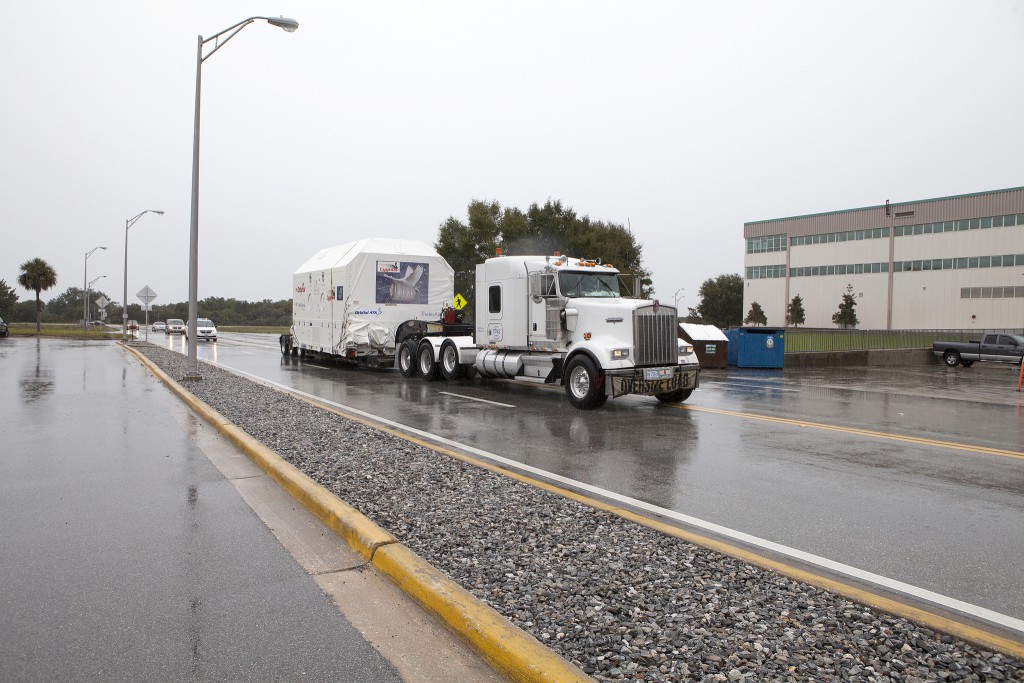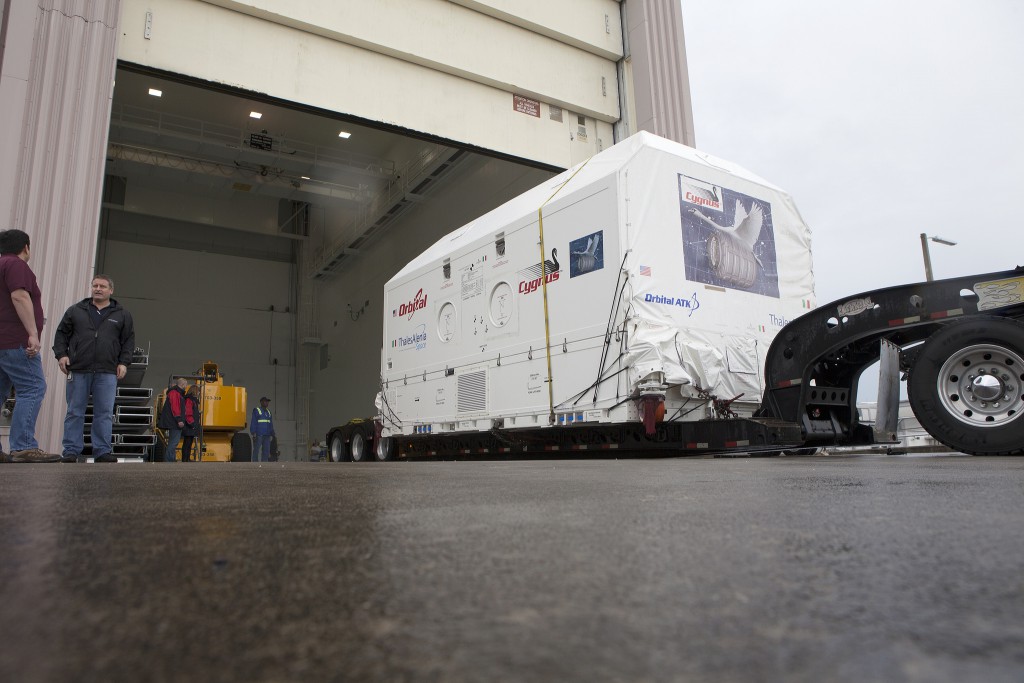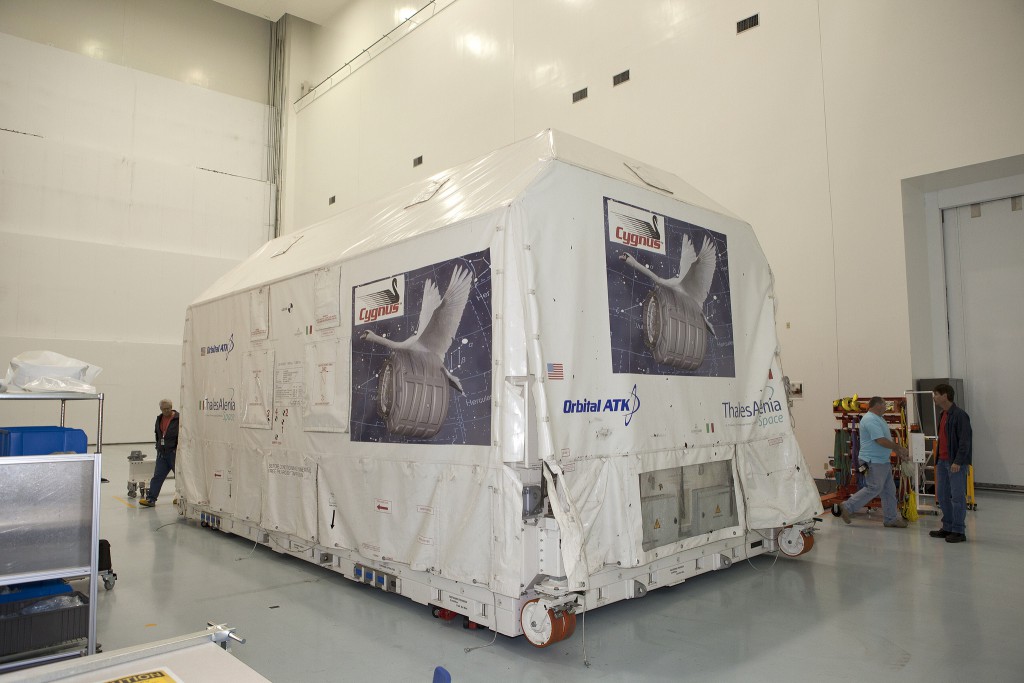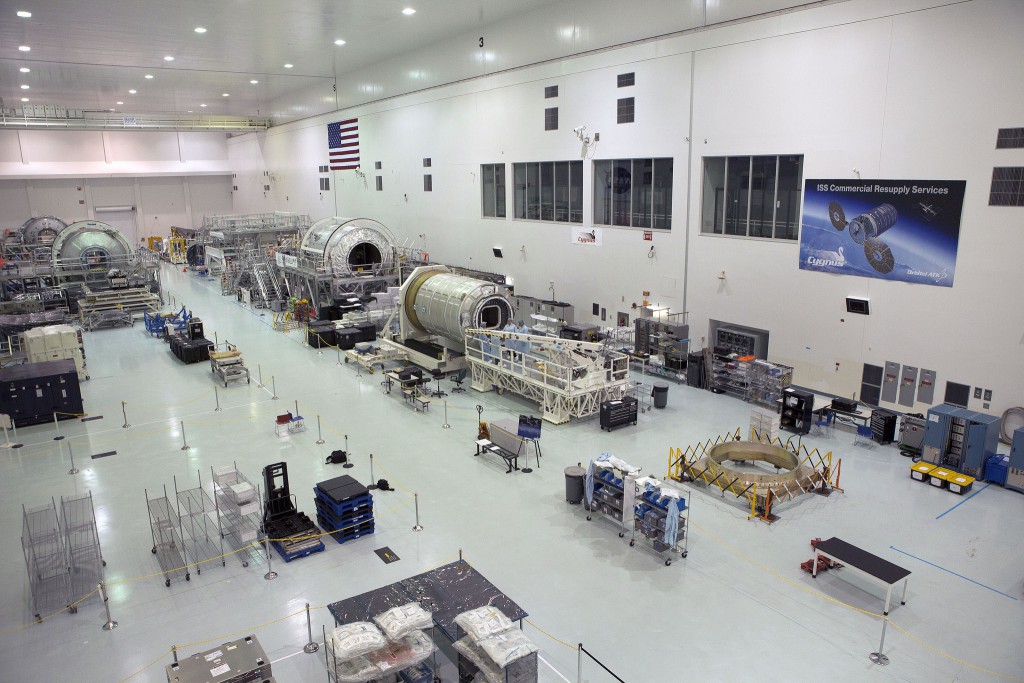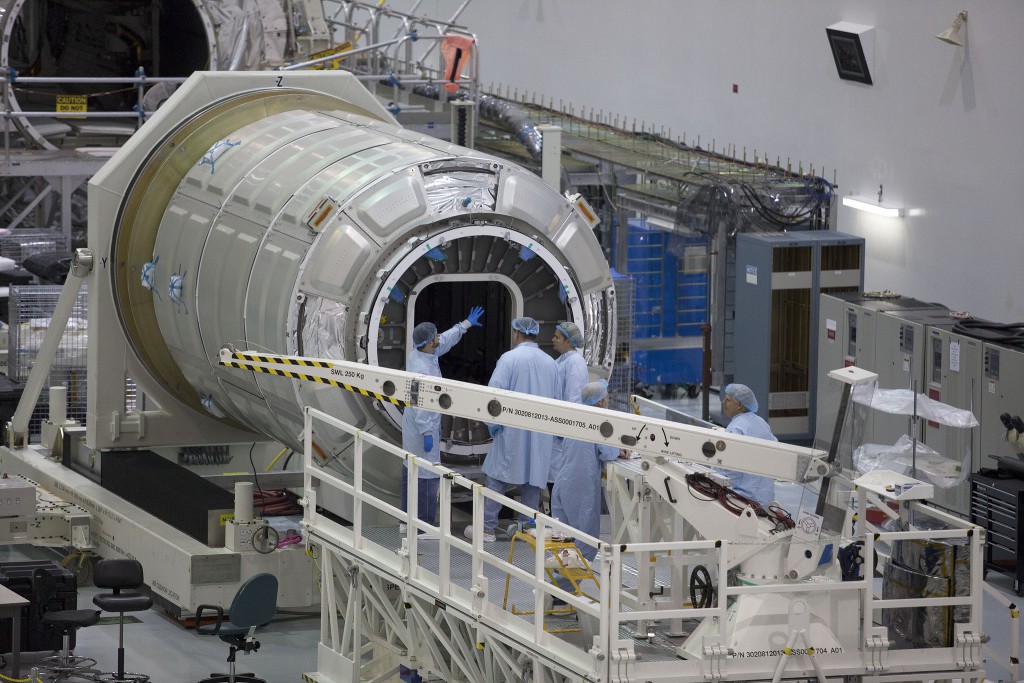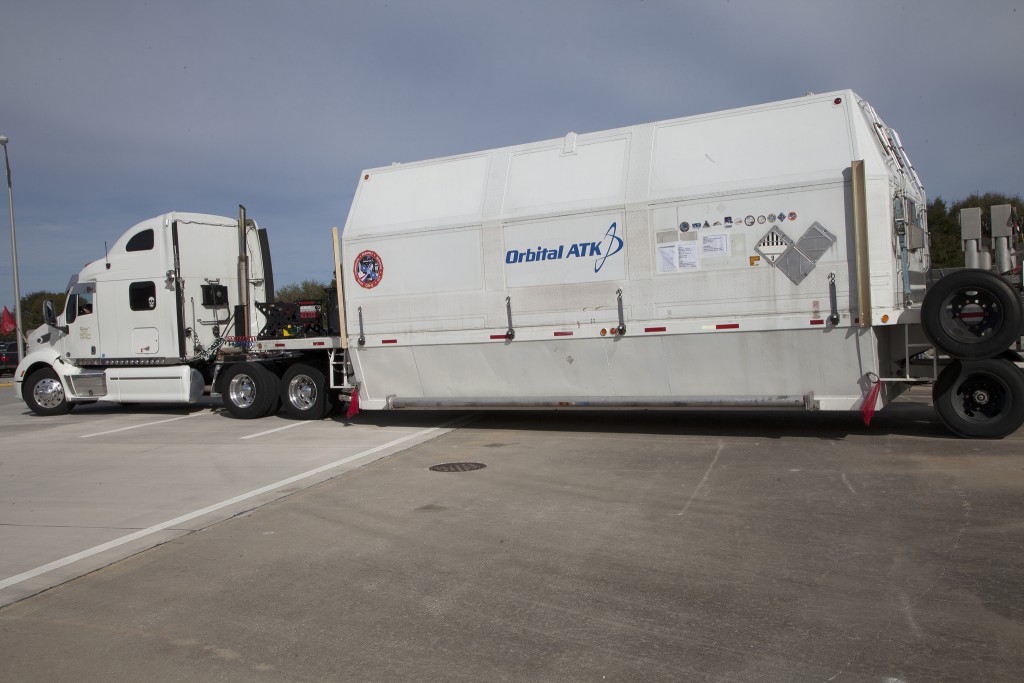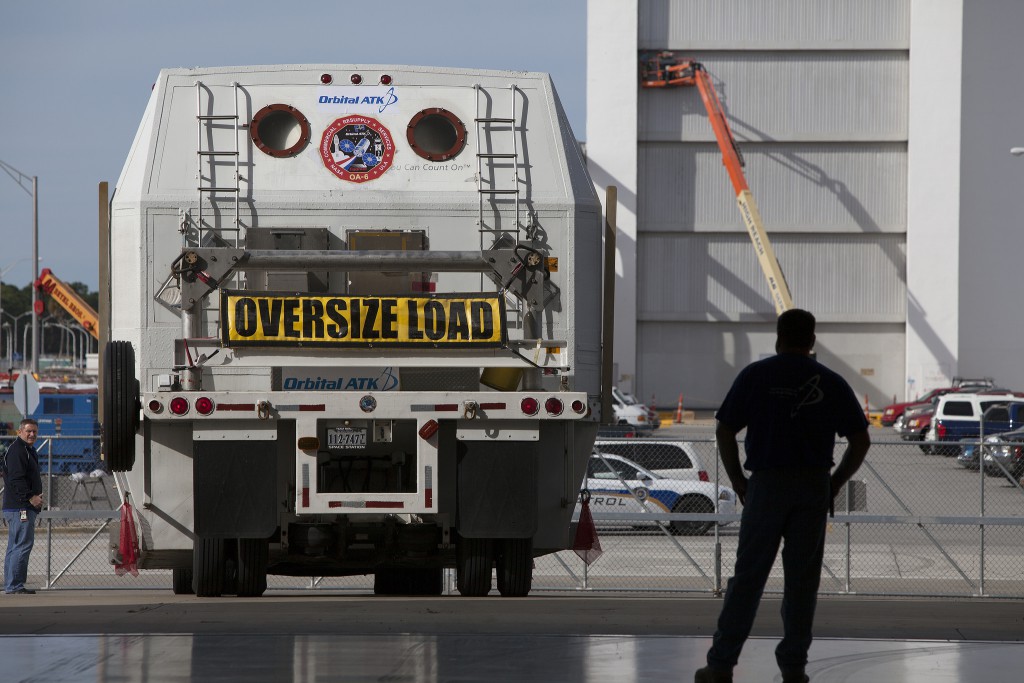 See earlier Cygnus OA-6 coverage.
Our Atlas archive.