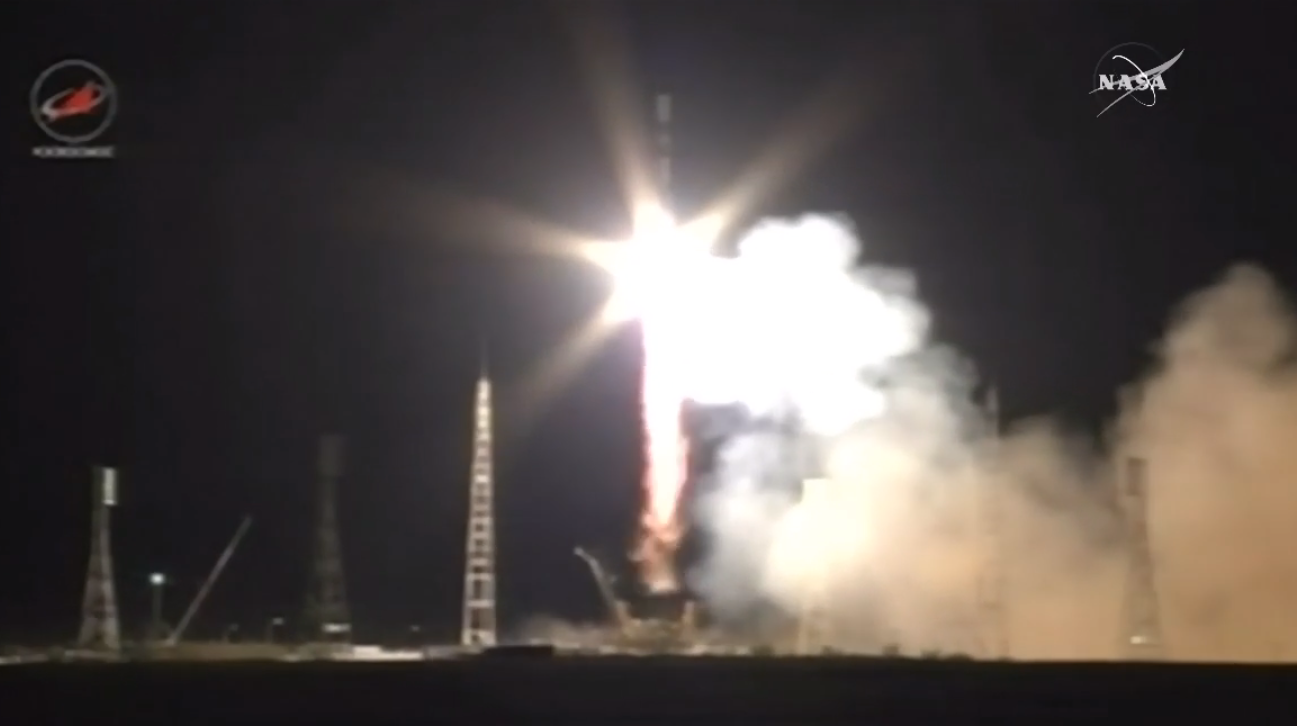 A Progress supply craft loaded with 3.1 tons of cargo lifted off Thursday from Kazakhstan, launching on a six-hour pursuit of the International Space Station culminating with a smooth docking to the research lab's aft port.
Launch occurred at 1649:40 GMT (12:49:40 p.m. EDT) from the Baikonur Cosmodrome. Liftoff was timed for almost exactly the moment the space station's orbital pathway passes over the historic Central Asia spaceport.
The three-stage Soyuz rocket boosted the 8-ton supply ship northeast from Baikonur, where launch occurred at 10:49 p.m. local time at the launch base. The Soyuz shed four strap-on liquid-fueled boosters, and a core stage and upper stage powered the Progress M-29M supply craft into a preliminary orbit.
"We have third stage shutdown," said Rob Navias, NASA TV commentary for the launch. "We have vehicle separation… And now we have confirmation that the Progress solar arrays and navigation antennas have been deployed as planned, completing a perfect ascent from the launch pad at the Baikonur Cosmodrome."
The Progress M-29M spaceship docked with the space station's Zvezda service module at 2252 GMT (6:52 p.m. EDT) after a four-orbit rendezvous sequence following launch from Baikonur. The two vehicles linked up as they sailed 252 miles over the North Atlantic Ocean.
The mission is Russia's 61st Progress resupply flight to the International Space Station, and is known as Progress 61P in the station's manifest of visiting vehicles.
Russian ground crews rolled the Progress spacecraft's Soyuz booster to the launch pad at Baikonur on Tuesday, then erected the rocket vertical before vertical access platforms moved into place for final pre-launch preparations.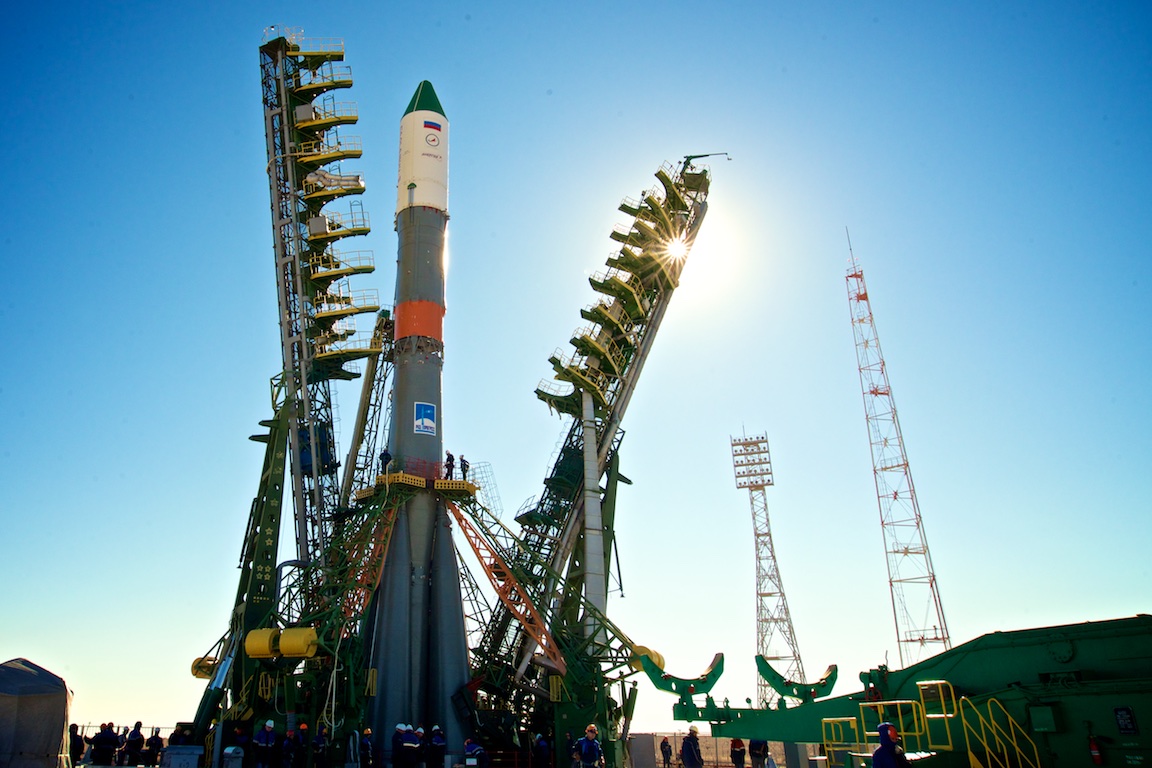 NASA says the Progress spacecraft's pressurized section is packed with 3,397 pounds of dry cargo, including Russian food rations, sanitary napkins and waste containers, medical equipment, water purification hardware and electronics. NASA also has about 190 pounds of food and provisions for the U.S. crew members aboard the outpost, according to a manifest published on the Russian space agency's website.
The Progress M-29M spaceship will refuel the space station's Zvezda service module with 4,277 pounds of propellant. The mission will also deliver 2,041 pounds of water and 242 pounds of oxygen to replenish the atmosphere inside the orbiting outpost.
Cosmonauts plan to open hatches leading to the newly-arrived Progress supply ship Friday to begin unpacking its contents.
The cargo capsule will remain docked to the station until around Dec. 9, when it will depart and burn up in Earth's atmosphere to dispose of trash.
Email the author.
Follow Stephen Clark on Twitter: @StephenClark1.