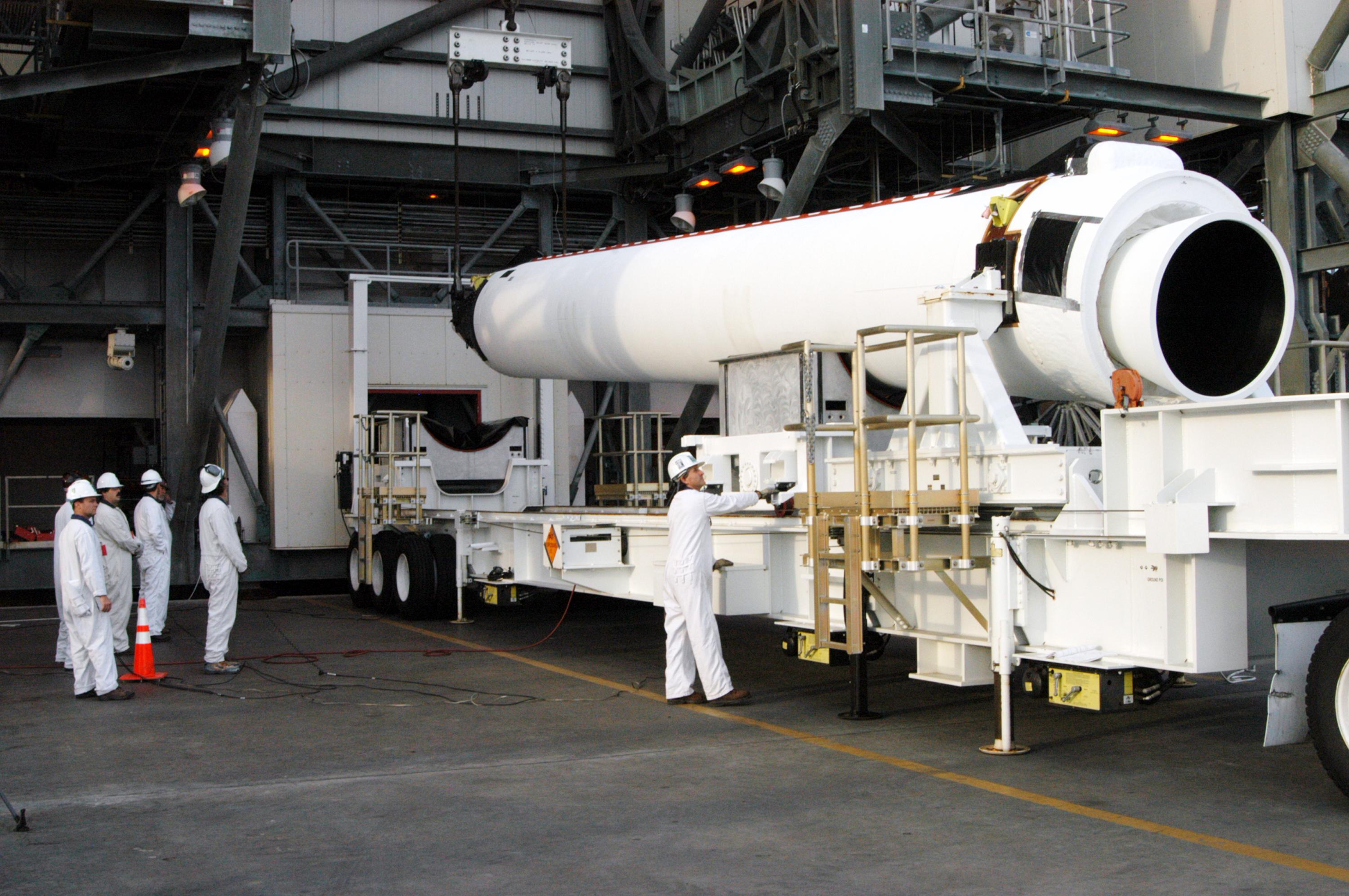 United Launch Alliance has selected Orbital ATK to provide solid rocket boosters for the company's next-generation Vulcan launcher, and will switch the workhorse Atlas 5 to the new booster supplier by the end of 2018, officials said Tuesday.
The Atlas 5 currently flies with solid rocket boosters made by Aerojet Rocketdyne, a rival of Orbital ATK in the U.S. rocket propulsion industry.
ULA said in a statement the selection of Orbital ATK's motors for Atlas 5 and Vulcan will "significantly lower the price to ULA and to the U.S. government."
Aerojet Rocketdyne is the primary propulsion supplier for ULA's rocket family, building the current Atlas 5 boosters, the RS-68 main engine for the Delta 4, and the RL10 upper stage engines for both Atlas and Delta.
But the company may lose the title as ULA transitions to a new, more commercially competitive rocket family, responding to pressure from SpaceX, which aims to eat into ULA's dominance of the U.S. government launch market.
ULA says the leading candidate to build first stage engines for the Vulcan rocket is Blue Origin, owned by Amazon.com founder Jeff Bezos, which is developing a methane-fueled propulsion system that officials say could be certified by 2017. Aerojet Rocketdyne's AR1 engine is two years behind, according to ULA, a 50-50 joint venture owned by Boeing and Lockheed Martin.
Boeing officials confirmed reports earlier this month that Aerojet Rocketdyne attempted to buy ULA. A Boeing spokesperson said Sept. 16 the unsolicited bid, reportedly worth $2 billion, was "not something we seriously entertained for a number of reasons."
ULA officials have not commented on the matter.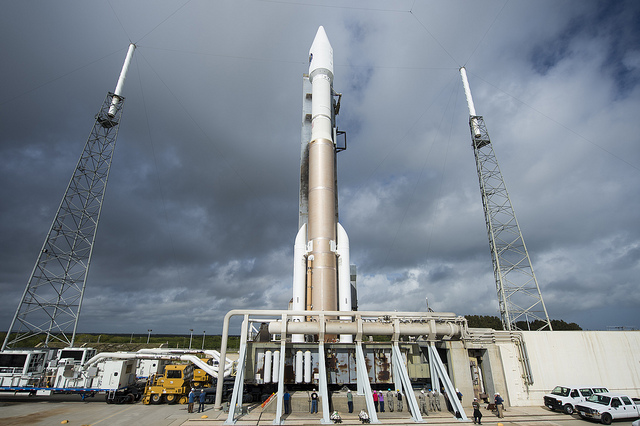 "As ULA transforms the space lift industry, strong partners such as Orbital ATK are critical to reducing cost, introducing cutting-edge innovation and continuing our focus on mission success," said Tory Bruno, ULA's president and CEO, in a press release. "We have relied for decades on Orbital ATK's industry leading rocket motor technology, which is ideally suited to support our future rocket launch plans."
The new Orbital ATK-made boosters are 63 inches in diameter and approximately the same 67-foot height as the Aerojet motors, according to Jason Meredith, the GEM-63 and GEM-63XL program manager at Orbital ATK.
The boosters are slightly wider than the 60-inch diameter motors Orbital ATK produces for ULA's Delta 4 rocket line. Earlier motors in Orbital ATK's graphite epoxy motor, or GEM, series include smaller boosters for the Delta 2 rocket.
"The GEM-63 will be designed for the Atlas as a drop-in replacement," Meredith said Tuesday in an interview. "It's roughly the same dimensions, very close, to what is provided by Aerojet today."
A lengthened booster about 5 feet taller will help ULA's new Vulcan rocket loft heavier payloads into orbit. ULA says the Vulcan rocket will be ready for a maiden flight in 2019.
"We're still in the design phase (of the GEM-63XL for Vulcan) and working through that with ULA, but we've had to do some additional sizing of that motor to provide the performance required for Vulcan," Meredith told Spaceflight Now.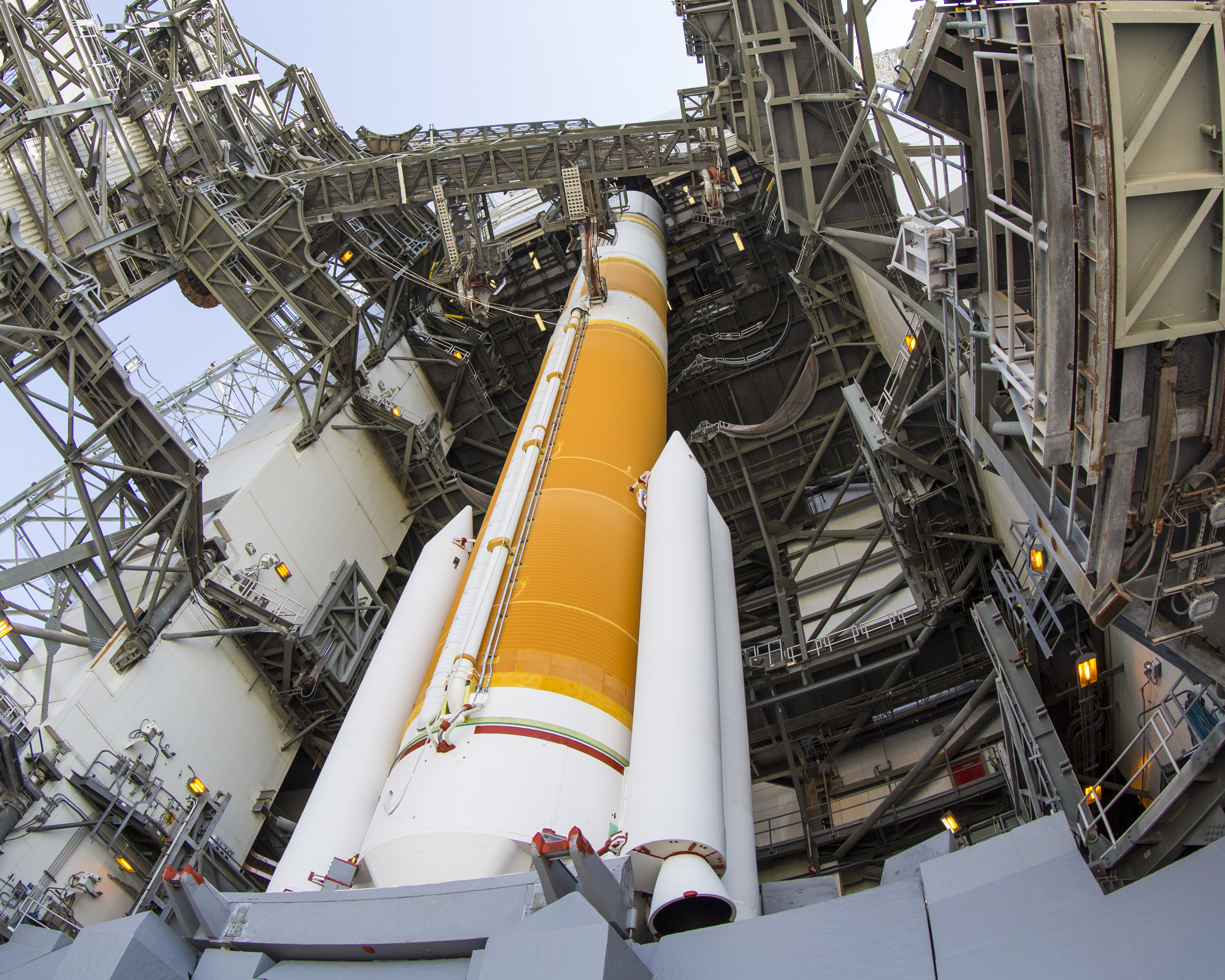 ULA mission planners can cluster multiple solid rocket boosters around the base of the Atlas 5 rocket depending on the needs of its payload. For bigger satellites or interplanetary probes like NASA's New Horizons mission to Pluto, technicians can bolt on up to five solid rocket boosters to augment thrust from the Atlas 5's RD-180 main engine.
Because the Orbital ATK booster is sized as a "drop-in replacement" for the Aerojet motors, the Atlas 5 is still expected to carry up to five boosters per flight, Meredith said.
Like Orbital ATK's other monolithic boosters, the GEM-63 and GEM-63XL will burn a pre-packed rubber-like propellant mixture called HTPB, according to Meredith, who said development and fabrication of the new rocket motors will occur at three Orbital ATK facilities in northern Utah.
"With this strategic partnership, ULA and Orbital ATK will offer customers better value and reliable access to space," said David Thompson, president and CEO of Orbital ATK. "The capabilities and technology of the newly-merged Orbital ATK enabled us to expand the partnership with ULA to help lower costs and maintain the highest standards of mission assurance."
The Atlas 5 rocket has flown with 72 of the Aerojet-made AJ-60A motors in its 56 flights since 2002. The GEM-63 motors will have fixed nozzles like the existing Atlas boosters, Meredith said.
The AJ-60A motors generate an average 280,000 pounds of thrust during their 90-second burn. Officials did not provide performance numbers for the GEM-63 booster, but the 60-inch version flown on Delta 4 provides about 280,000 pounds of thrust, the same as the Aerojet motor.
Meredith said the first ground firing of a GEM-63 motor is scheduled for mid-2018, and the booster will be ready for Atlas 5 launches by the end of 2018.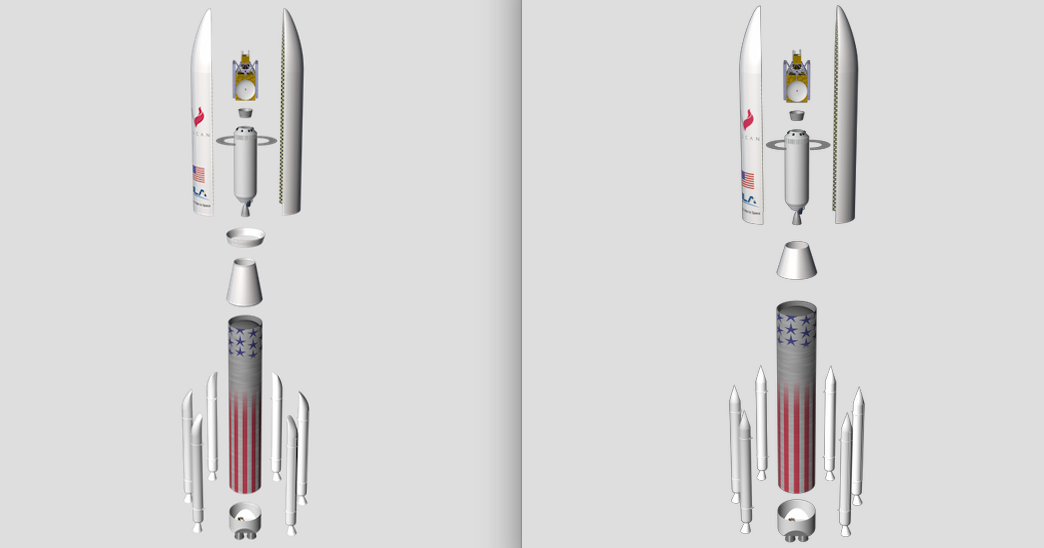 Orbital ATK's motors have conical nose cones instead of the aerodynamically-shaped tops on Aerojet's boosters. Meredith said Orbital ATK will build the GEM-63 nose cones to ULA's specifications, adding "I think you can anticipate that it will look a lot like the current Atlas system."
Jessica Rye, a ULA spokesperson, said the GEM-63 boosters will be cone-shaped, not curved.
"We've been talking with ULA for over a year now, maybe a little bit longer than that," Meredith said. "As long as ULA has been looking at specifically the Vulcan launch vehicle, we've been engaged trying to work with them at least a year, maybe as many as two years, in trying to provide them solutions for strap-on boosters for the Vulcan. This announcement today of strap-on boosters for Atlas and Vulcan has grown out of those discusions over the last couple of years."
For Orbital ATK, the booster contract with ULA will keep the graphite epoxy motor line alive after the retirement of the Delta 4's single-stick medium-lift configuration in 2018 or 2019.
The Delta 4-Heavy version, which will continue flying into the 2020s, does not use solid rocket boosters.
Meredith said he did not know when Delta 4 booster production will end, but the GEM-63 program "clearly provides a great transition for that line of motors to continue on into the future."
Email the author.
Follow Stephen Clark on Twitter: @StephenClark1.