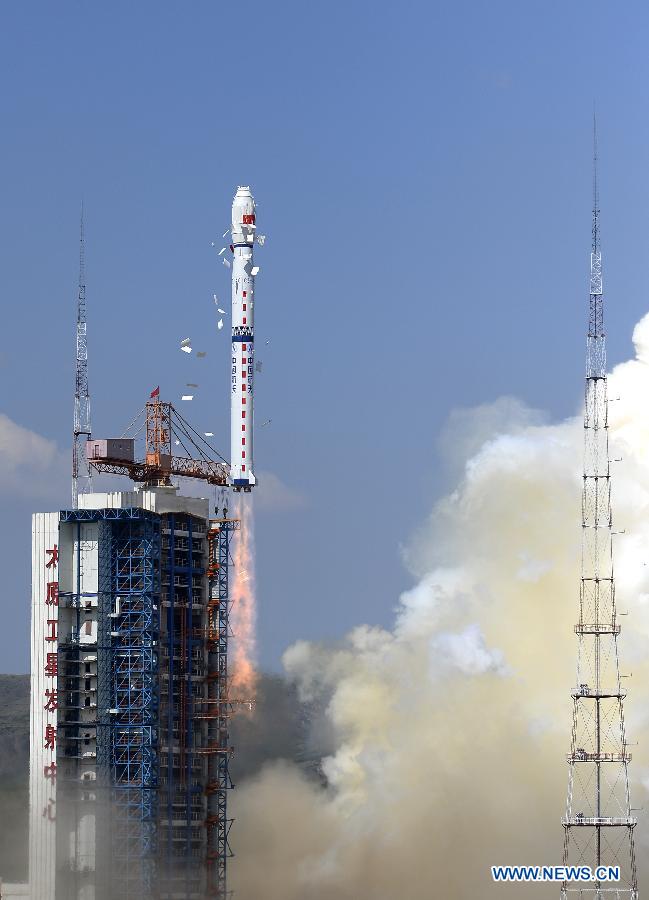 China sent the next in a series of military-operated spy satellites into orbit Thursday aboard a Long March 4C rocket in an unannounced launch from the country's northeastern space center.
Fueled by a mixture of liquid hydrazine and nitrogen tetroxide, the three-stage Long March 4C rocket lifted off at 0231 GMT Thursday (10:31 p.m. EDT) from the Taiyuan launch base in northeastern China's Shanxi province, according to the state-run Xinhua news agency.
The blastoff occurred at 10:31 a.m. Beijing time and was not announced in advance by Chinese authorities, keeping with standard practice for Chinese military launches.
Xinhua reported the satellite will be used "for experiments, land surveys, crop yield estimates and disaster prevention."
But analysts believe the spacecraft is intended to operate as a military spy satellite.
Tracking data from the U.S. military's Space Surveillance Network shows the Long March rocket placed its payload, named Yaogan 27, into an orbit about 1,200 kilometers (745 miles) above Earth at an inclination of approximately 100 degrees.
Details of Thursday's launch match several previous flights with the same launch site, the same configuration of China's Long March rocket family and nearly identical orbits. The commonalities likely mean Yaogan 27 is the next in a sequence of optical reconnaissance satellites designed to supply high-resolution imagery to the Chinese military and intelligence agencies.
The launch of Yaogan 27 comes after similar flights to the same type of orbit in December 2009, May 2012, November 2013 and October 2014.
Other satellites under the Yaogan name may carry radar payloads for all-weather reconnaissance and maritime surveillance sensors to track ships around the world.
Thursday's launch was China's fourth space launch of the year, and the 17th flight of a Long March 4C rocket.
Email the author.
Follow Stephen Clark on Twitter: @StephenClark1.