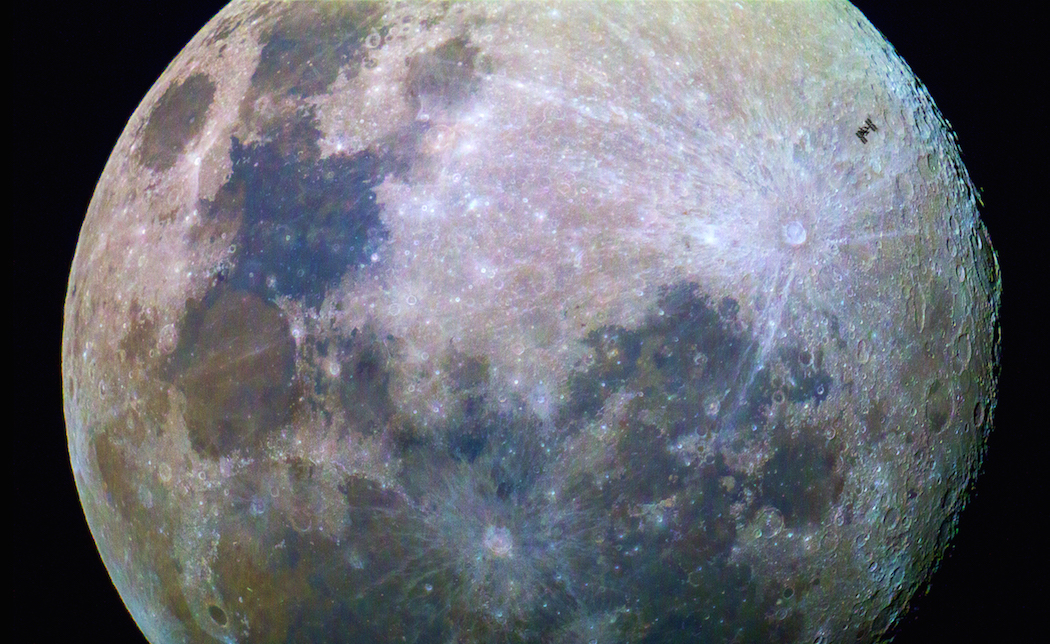 It's not an unprecedented sight, but catching the International Space Station transiting a celestial object like the sun or moon takes patience and precision. An Australian photographer was in the right place at the right time to capture the moment.
Using a Canon 70D camera attached to the back of a Celestron telescope, Dylan O'Donnell caught a view of the space station passing in front of the moon June 30 from Byron Bay, New South Wales, the easternmost point in mainland Australia.
The space station orbits about 260 miles above Earth, traveling nearly 18,000 mph on each trip around the planet. O'Donnell says he carefully planned the June 30 photo opportunity up to a year in advance. He took a series of images at the time the space station was supposed to transit the moon, hoping the complex would appear in one of the files.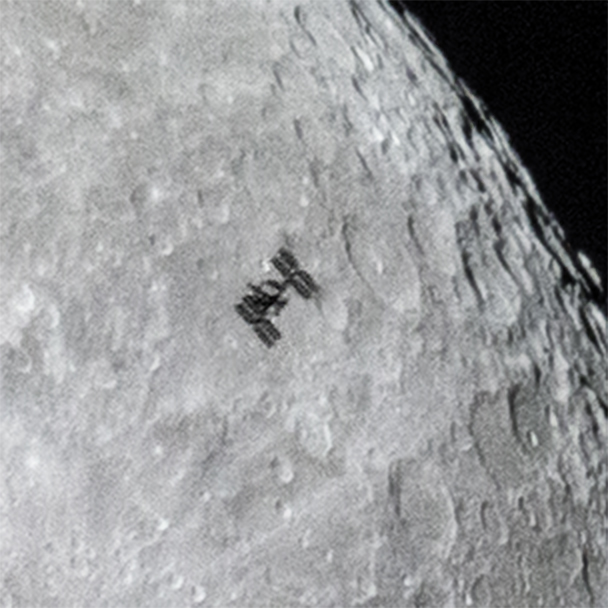 "If you think that it might be a case of sitting there with your camera and a clock, with one hand on the shutter release, you'd be absolutely correct! The ISS only passed over the moon for 0.33 seconds as it shoots by quite quickly," O'Donnell wrote on his website. "Knowing the second it would pass I fired a 'burst' mode of exposures then crossed my fingers and hoped it would show up in review – and it did!"
The space station appears like a small insect in the photo. The space station's huge structure, measuring nearly 360 feet along its truss backbone, is a victim of the long distance separating it from O'Donnell's lens.
O'Donnell says he processed a group of images captured just before and just after the space station pass to bring out details of the moon's color.
Email the author.
Follow Stephen Clark on Twitter: @StephenClark1.