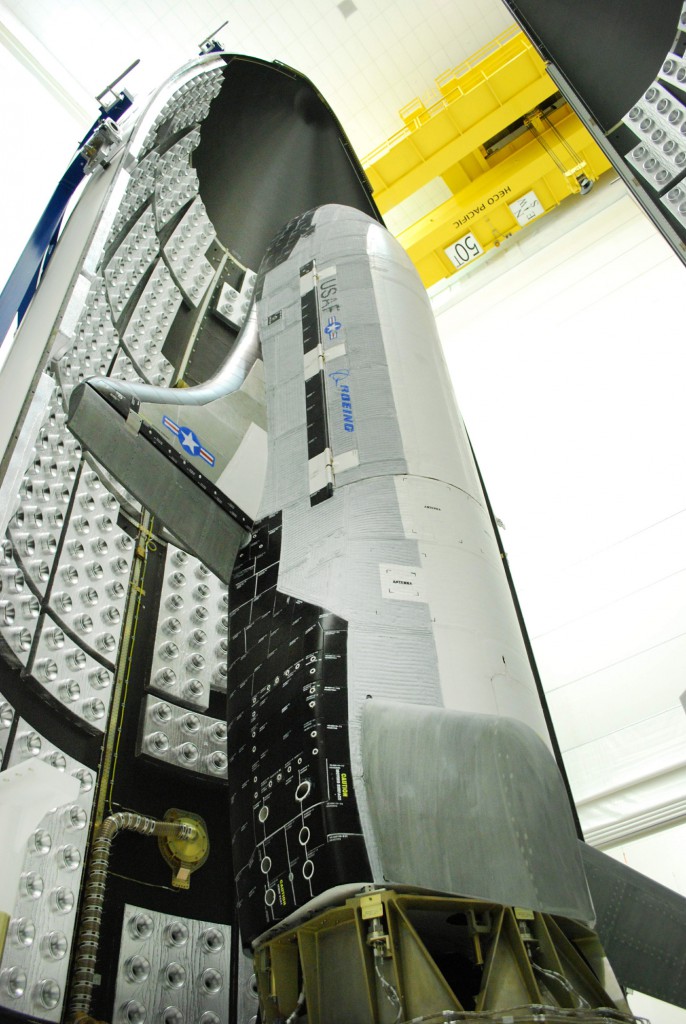 CAPE CANAVERAL — In addition to carrying an Air Force electric propulsion thruster test, a materials research investigation sponsored by NASA's Marshall Space Flight Center will be flying aboard the X-37B miniature spaceplane later this month.
Liftoff is targeted for May 20 aboard a United Launch Alliance Atlas 5 rocket from Cape Canaveral Air Force Station in Florida.
Pentagon officials recently disclosed that the two experiments are flying aboard this fourth Orbital Test Vehicle mission, and now NASA has provided a bit more detail on its investigation that will ride up and down on the reusable X-37B.
Known as the Materials Exposure and Technology Innovation in Space, or METIS, the investigation on the X-37B will expose nearly 100 different materials samples to the space environment for more than 200 days, NASA says. METIS is building upon data obtained by several missions of the Materials on International Space Station Experiment (MISSE), which flew more than 4,000 samples in space from 2001 to 2013.
For both MISSE and METIS, small samples the size of quarters are used. METIS will fly a variety of materials including polymers, composites and coatings.
"By exposing materials to space and returning the samples to Earth, we gain valuable data about how the materials hold up in the environment in which they will have to operate," said Miria Finckenor, the co-investigator on the MISSE experiment and principal investigator for METIS at NASA's Marshall Space Flight Center in Huntsville, Alabama.
"Spacecraft designers can use this information to choose the best material for specific applications, such as thermal protection or antennas or any other space hardware."
Finckenor leads a team of investigators from other NASA centers, aerospace companies and universities.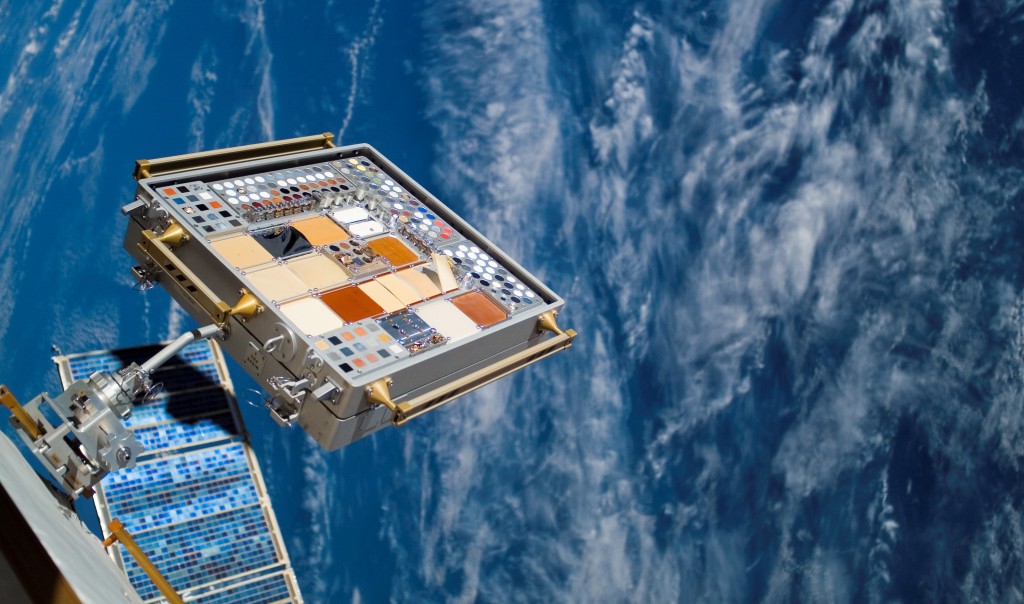 NASA says the METIS experiment is researching a variety of materials of interest for use on spacecraft built by NASA, industry and other government agencies. "The materials flown in space are potential candidates to replace obsolescent materials with environmentally-friendly options," the space agency says.
"Data from the space station and METIS materials experiments will improve the lifetime and operations of future spacecraft needed for NASA's journey to Mars," said Lisa Watson-Morgan, Marshall's chief engineer.
The X-37B, built by Boeing, features a pickup truck-size cargo bay that is seven feet long and four feet wide. Clam-shell doors swing open after arriving in orbit to expose the payloads, then close before re-entry.
It is a throwback to the days of in-orbit exposure testing conducted on paints, metals and materials for future spacecraft conducted by such satellites as the Long Duration Exposure Facility and the suit-case sized MISSE packages hung outside the International Space Station. Like NASA's space shuttle orbiters, the X-37B allows materials research to fly in space for a period of time and then return to Earth for landing on a runway so investigators can get their hands on the items.
In addition to the NASA test, the X-37B also carries a Hall thruster demonstration to test design modifications for the propulsion system aboard Air Force Advanced Extremely High Frequency communications satellites. Flight controllers will see how the thruster performs in the space environment and measure the amount of thrust imparted on the vehicle.
See our earlier launch coverage.