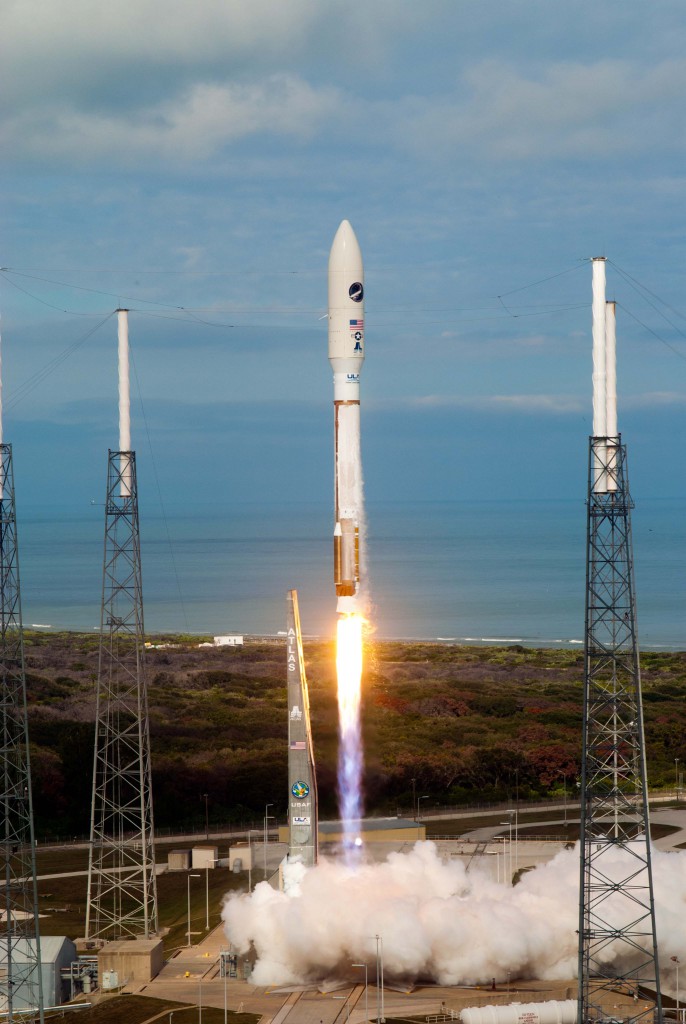 CAPE CANAVERAL — The next Atlas 5 rocket launch from Cape Canaveral will be delayed two weeks to resolve an undisclosed issue with the payload, United Launch Alliance officials announced Friday.
Liftoff is retargeted for no earlier than May 20 from Complex 41. The launch has been slated for May 6.
"The ULA Atlas 5 launch of the AFSPC 5 mission has been delayed to no earlier than May 20, 2015 at the request of the U.S. Air Force to accommodate a spacecraft issue," ULA said in a statement.
The primary payload is the Air Force's X-37B Orbital Test Vehicle spaceplane on the secretive program's fourth trip into space.
The rocket will fly in the 501 configuration with a five-meter payload fairing, no solid boosters and a single engine Centaur upper stage.
See our earlier AV-054 coverage.