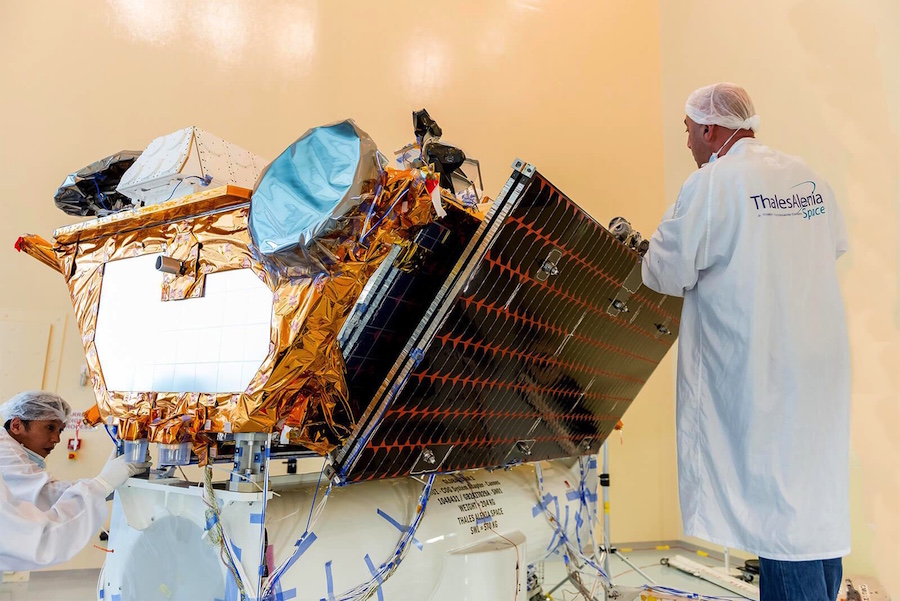 Trouble with a piece of ground equipment used for testing of the 10 Iridium communications satellites aboard the next Falcon 9 rocket launch has forced a 24-hour delay in the mission to Friday, officials said Tuesday.
Liftoff of the SpaceX Falcon 9 launcher from Space Launch Complex 4-East at Vandenberg Air Force Base is now scheduled for 7:14 a.m. PDT (10:14 a.m. EDT; 1414 GMT) Friday.
Matt Desch, Iridium's chief executive, said ground crews preparing the satellites for launch uncovered a problem with ground equipment that initially caused officials to expect the launch to be put off from Thursday until Saturday. A further examination of the issue led officials to declare the mission could blast off Friday.
"It turned out to be an obscure problem with communication harnesses used for testing on the ground, and have now been fixed," Desch tweeted Tuesday night. "Stubborn problem to find; kudos to combined teams for working round the clock to resolve."
Earlier Tuesday, Desch posted an update on Twitter saying there was a problem with one of Iridium's 10 satellites slated to ride the Falcon 9 rocket into orbit.
He tweeted again Tuesday night saying the issue was not with one of the spacecraft, but with ground equipment used for data connectivity during pre-flight testing.
"Positive update to our satellite and launch delay," Desch tweeted. "Just been apprised there has been a technical resolution; satellites and F9 are in great shape and ready to go! Was ground harness test cable issue – now fixed."
"Satellites were always fine; just couldn't talk to one," he wrote later.
SpaceX and Iridium have a backup launch opportunity Saturday on the Western Range at Vandenberg Air Force, a spaceport on the Central Coast of California northwest of Los Angeles.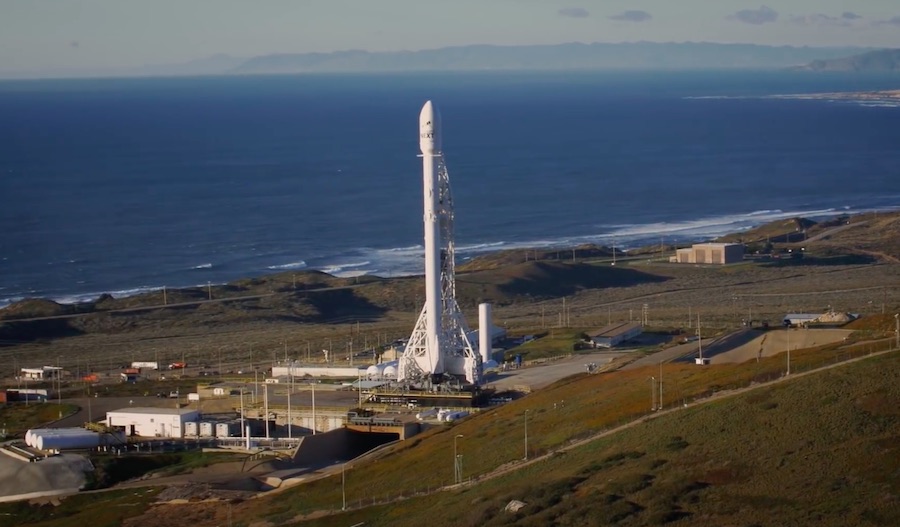 The launch will be the fifth for Iridium's new-generation voice and data relay satellite fleet. Each previous launch has carried 10 satellites to orbit, all using SpaceX Falcon 9 boosters from Vandenberg.
The rocket launching Friday will use a previously-flown first stage that sent 10 Iridium satellites toward orbit in October 2017.
SpaceX's launch team completed a hold-down firing of the first stage Sunday at Vandenberg. Engineers use the static fire test as a countdown rehearsal for the launch team, which oversees the loading of super-chilled kerosene and liquid oxygen propellants before igniting the first stage's nine Merlin 1D engines on the pad.
After the brief firing, ground crews rolled the rocket back to the hangar near the launch facility for attachment of the 10 Iridium Next satellites inside their payload fairing, the structure that shields the spacecraft during the first few minutes of flight through the dense layers of the lower atmosphere.
Iridium has invested $3 billion in the new-generation system, purchasing 81 satellites from an industrial partnership between Thales Alenia Space and Orbital ATK, eight Falcon 9 launches from SpaceX, and modernized ground terminals to allow the company's more than 900,000 subscribers to connect to the network. The new satellites allow Iridium to debut voice and Internet capabilities, alongside the network's previous telephone, messaging and tracking applications.
SpaceX has another launch scheduled for Monday, April 2, from Cape Canaveral with a Dragon supply ship heading for the International Space Station. Like the Iridium launch Friday, the resupply mission will lift off aboard a reused Falcon 9 first stage.
Email the author.
Follow Stephen Clark on Twitter: @StephenClark1.