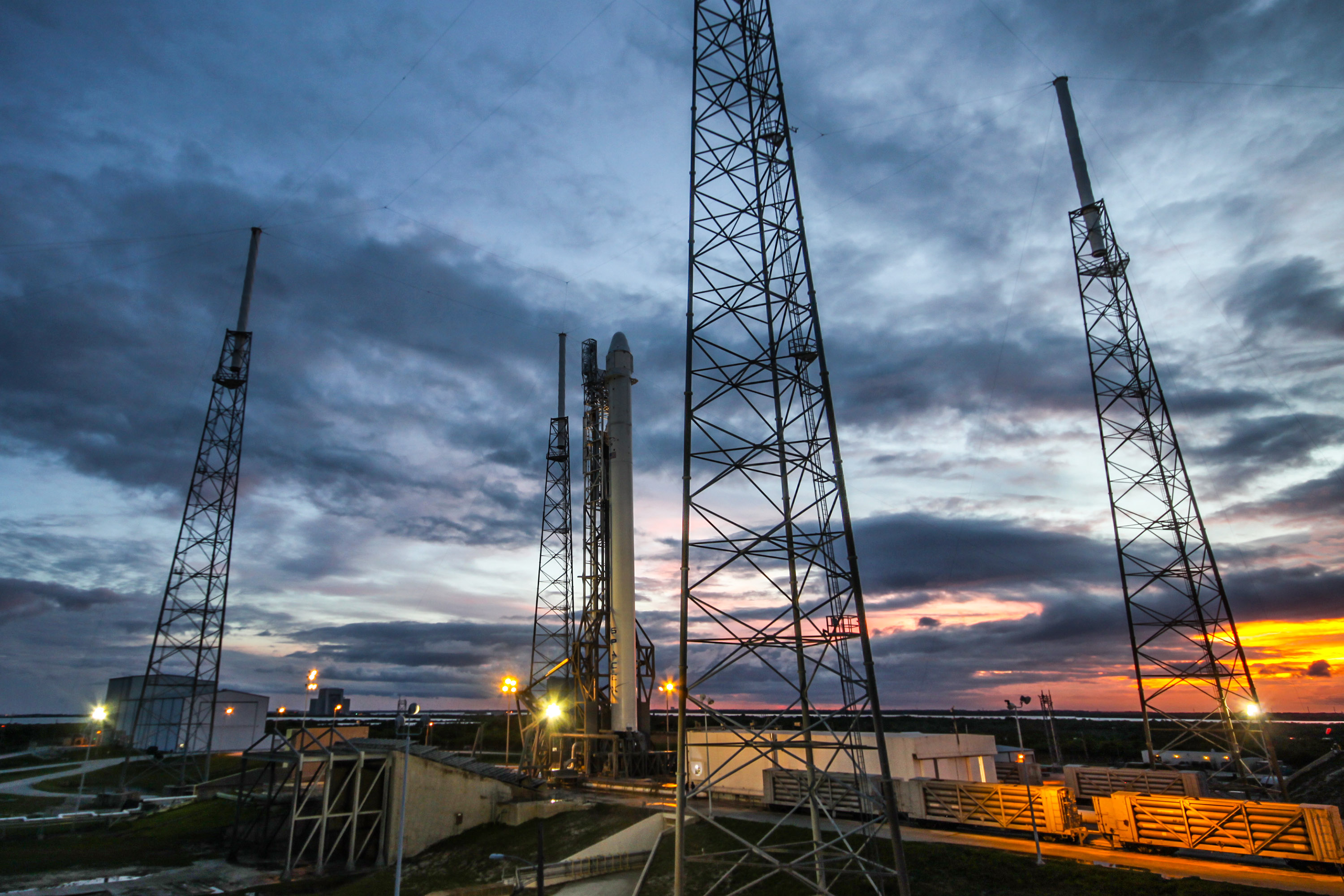 Officials will likely set a new launch date Thursday for a SpaceX-owned commercial cargo craft that was expected to take off Friday heading for the International Space Station, according to sources familiar with launch preparations.
Managers were scheduled to meet to decide on a plan for the launch after SpaceX was unable to complete a preflight engine hotfire test Tuesday. The static fire test is a procedure SpaceX uses to verify the readiness of its Falcon 9 rocket and ground facilities for liftoff.
The nature of the problem during Tuesday's static fire was not clear, and a SpaceX spokesperson declined to comment on the matter.
After it initially appeared the launch could go ahead Friday or Saturday, sources confirmed late Wednesday that the liftoff might be postponed until late December or January.
The Falcon 9 rocket and SpaceX's Dragon supply ship — already mounted on top of the launcher — will send up more than 2.5 tons of experiments and supplies to the space station's six-person crew. The flight will be the fifth operational cargo delivery made by SpaceX under a $1.6 billion contract with NASA.
SpaceX plans to use the launch for an unprecedented attempt to recover the rocket's 14-story first stage after it finishes its job to send the Dragon capsule on the way to the space station.
An ocean-going barge positioned in the Atlantic Ocean 200 miles northeast of Cape Canaveral is the target for the first stage, which will reignite its Merlin 1D engines three times to slow its speed and guide itself to a vertical touchdown.
The demonstration is aimed at moving SpaceX closer to reusing its rocket boosters, an achievement the company says will cut the costs of launching payloads into space.
Follow Stephen Clark on Twitter: @StephenClark1.