Riding a specialized railroad car before dawn Friday, a Soyuz rocket rolled out of a cavernous assembly building and arrived at its launch pad at the Baikonur Cosmodrome in Kazakhstan for liftoff Sunday with American, Russian and Italian crew members heading for the International Space Station.
The three-person crew, led by Soyuz commander Anton Shkaplerov, will stay on the space station until May, conducting experiments, readying the complex for the arrival of new U.S.-built commercial crew transport vehicles, and overseeing a busy logistics line from Earth.
Shkaplerov will occupy the center seat of the Soyuz TMA-15M capsule for Sunday's launch. European Space Agency astronaut Samantha Cristoforetti, a native of Milan, Italy, will be in the left seat of the Soyuz serving as the capsule's flight engineer. Veteran shuttle astronaut Terry Virts, a U.S. Air Force test pilot, will be in the right seat.
Liftoff is set for 2101 GMT (4:01 p.m. EST) Sunday, approximately when the space station flies overhead Baiknour, allowing the spacecraft to complete an expedited automated rendezvous and dock with the outpost less than six hours after launch.
Shkaplerov, Cristoforetti and Virts will join three crew members already living on the space station. Virts is due to take over as commander of the outpost's crew in March.
The Soyuz launcher departed its assembly building on a railroad transporter before sunrise Friday, arriving a few hours later atop Launch Pad No. 31.
Russian ground teams positioned the rocket vertical on top of the launch pad, then access platforms enclosed the Soyuz to allow technicians to complete the final preflight checklist.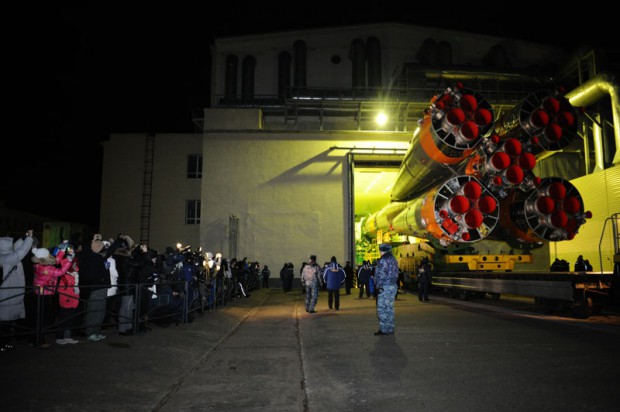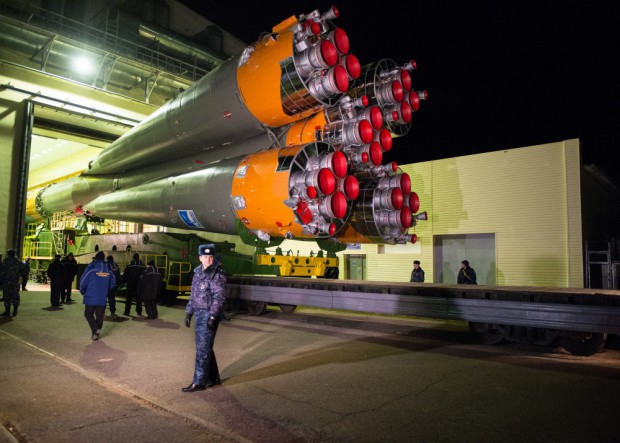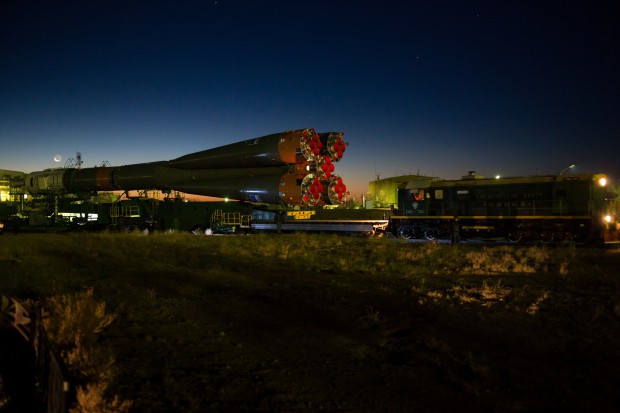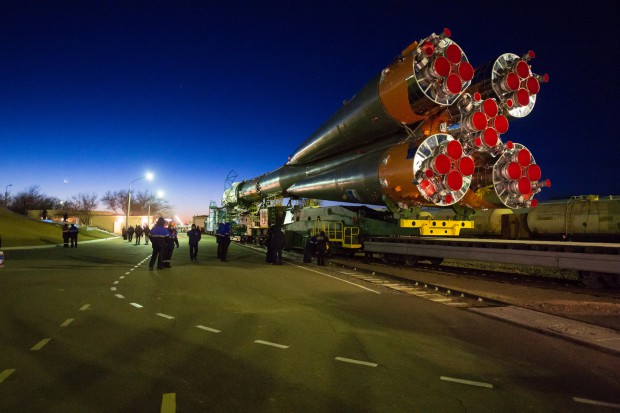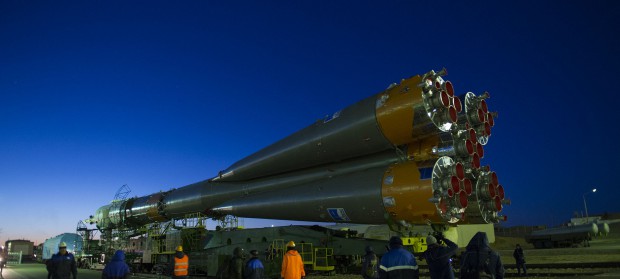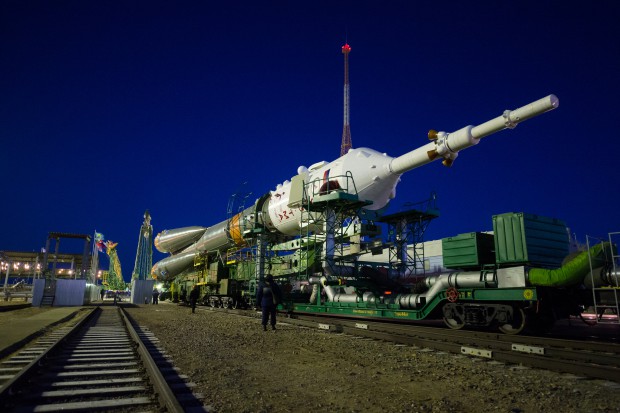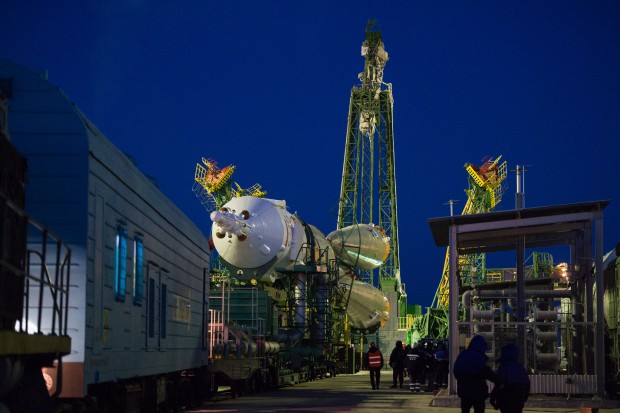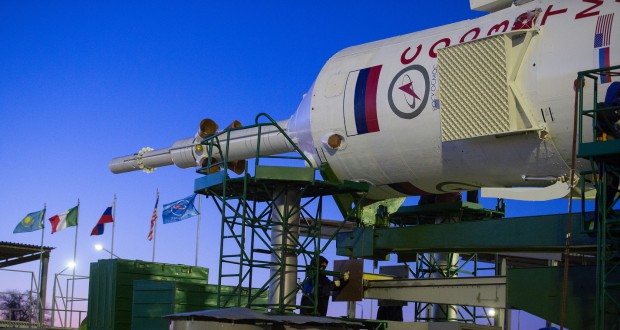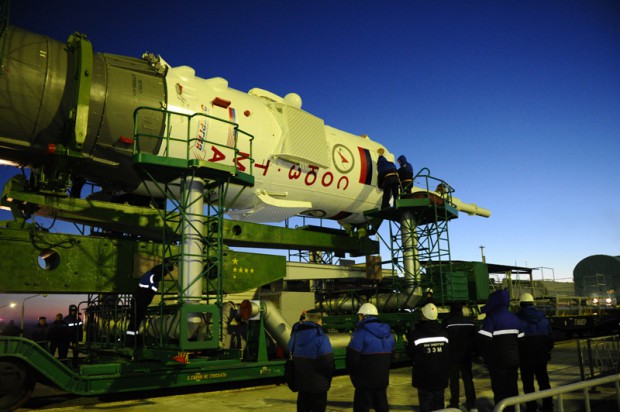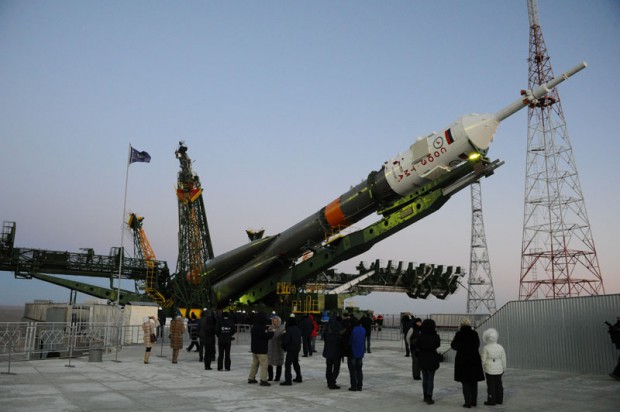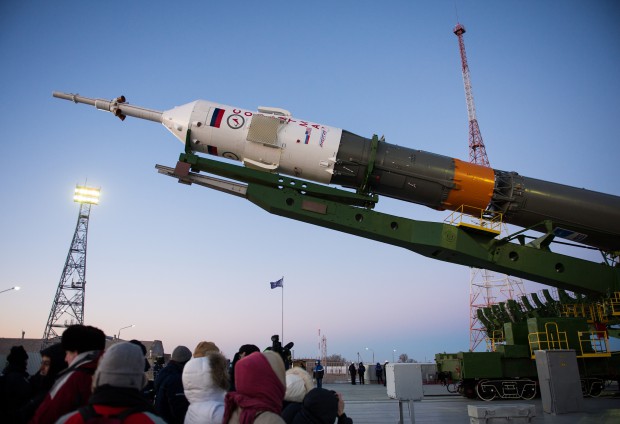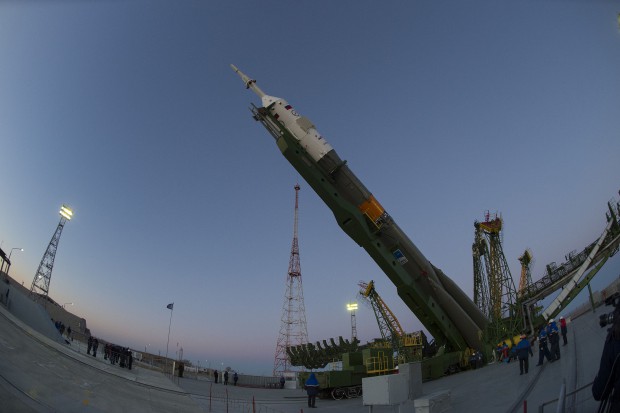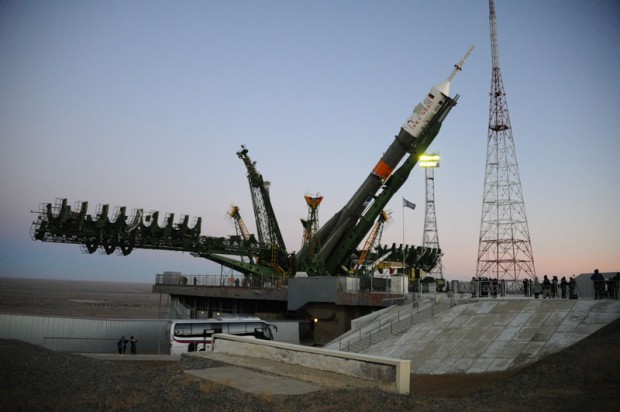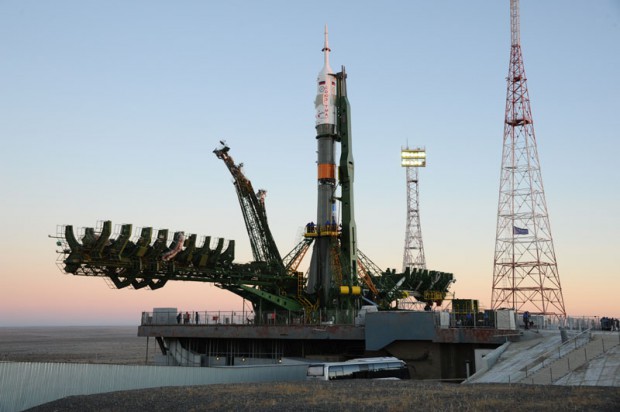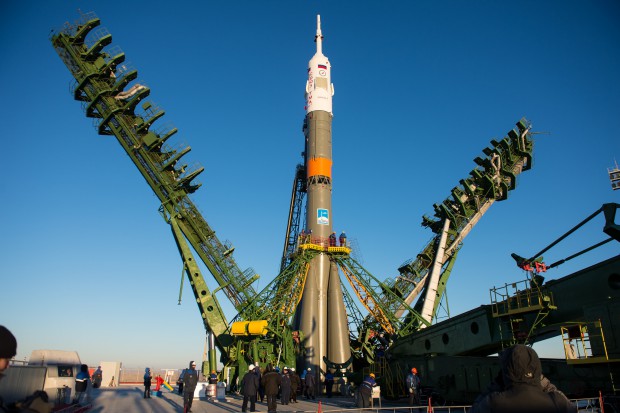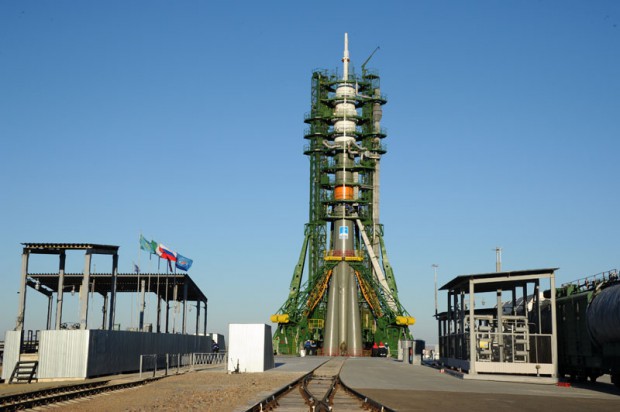 Follow Stephen Clark on Twitter: @StephenClark1.