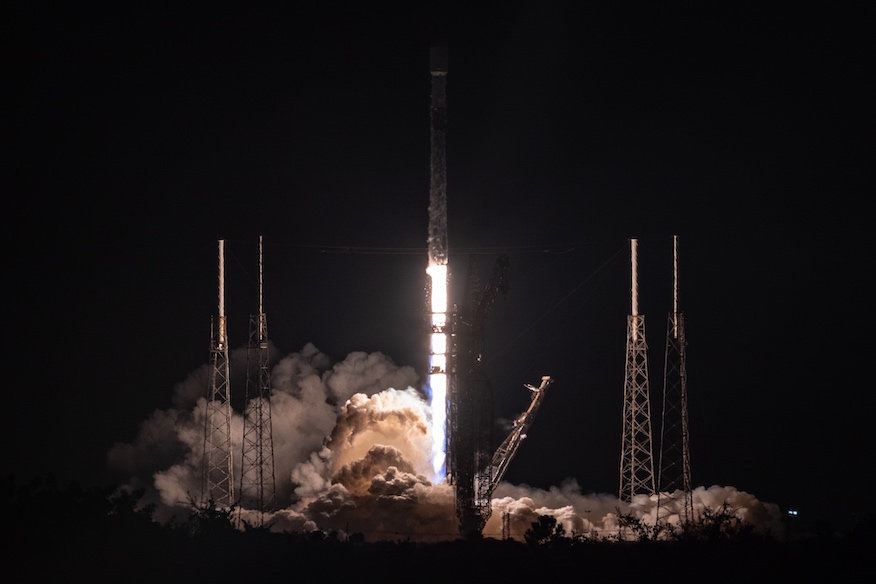 Update 10:17 p.m. EDT (0217 UTC): The Falcon 9 rocket launched on the first launch opportunity of the evening.
SpaceX aced its second launch of the day with another Falcon 9 rocket, this time launching from the East Coast. The Starlink Group 6-24 mission lifted off at 10:17 p.m. EDT (0217 UTC).
The mission was the 150th orbital launch for SpaceX from Space Launch Complex 40 (SLC-40) at Cape Canaveral Space Force Station and the 58th launch from Florida's Space Coast in 2023, breaking the record of 57 launches set last year.
SpaceX is launching on average once every four days. The company is aiming to ratchet up their launch cadence substantially in 2024, as it recently announced it would aim to launch 12 times per month or 144 times over the course of the year using its Falcon 9 and Falcon Heavy rockets.
Saturday night's launch was the first time SpaceX has launched 23 of its Starlink V2 Mini satellites in one batch. The first-stage booster supporting the mission, tail number B1080, will be making its fourth flight after previously launching the Ax-2 mission to the International Space Station, the European Space Agency's Euclid telescope and the Starlink Group 6-11 mission.
About eight-and-a-half minutes after liftoff, the booster landed on the droneship, "A Shortfall of Gravitas."
This mission follows the Starlink Group 7-5 mission, which launched from SLC-4E at Vandenberg Space Force Base at 1:23 a.m. PDT (4:23 a.m. EDT, 0823 UTC).