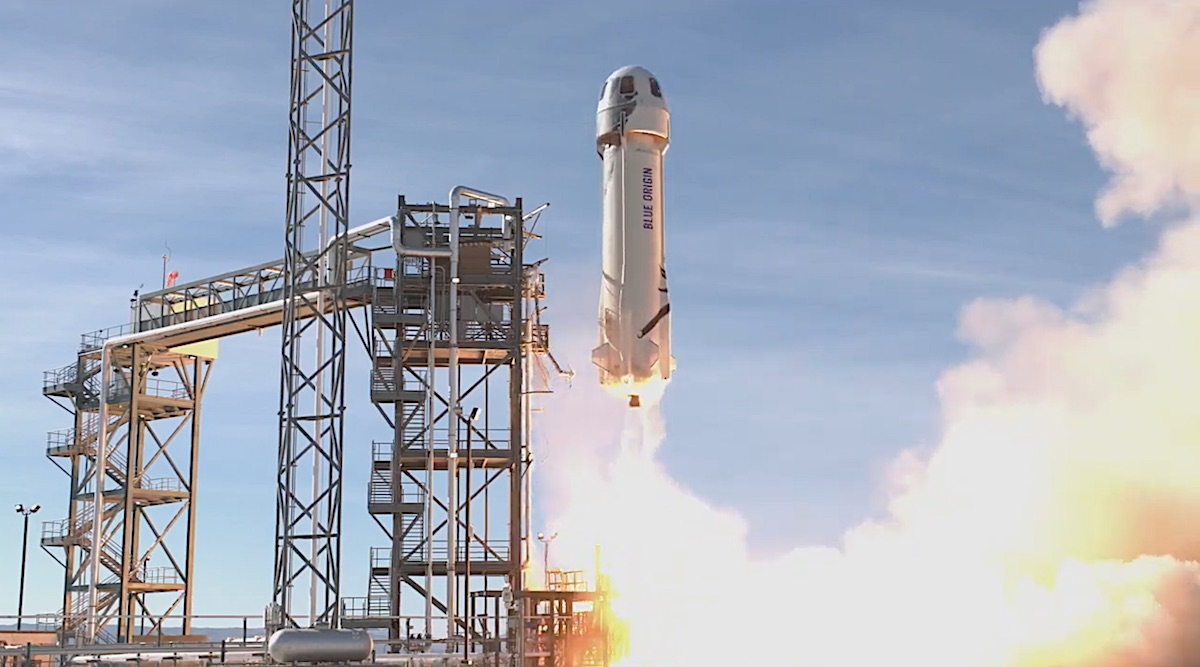 The three companies who have flown people to space and back, Blue Origin, SpaceX and Virgin Galactic, joined two experts at a Congressional hearing to press for regulatory improvements, warning the U.S. risks losing its lead in spaceflight.
The 1.5-hour-long hearing before the U.S. Senate Subcommittee on Space and Science was mainly focused on a regulatory framework called "Part 450," which was designed to help streamline the process of issuing launch licenses under the Federal Aviation Administration (FAA) Office of Commercial Space Transportation, which goes by the acronym AST.
The five witnesses argued that not only is the current regulatory framework not achieving its ideal goals, but it is stifling growth and innovation in the commercial launch market.
"I want to state clearly that AST is an outstanding and important organization that needs more resources and immediate regulatory direction from Congress," said Bill Gerstenmaier, SpaceX's Vice President of Build and Flight Reliability in his opening remarks. "AST's role is critical to enabling safe space transportation, but we're at a breaking point."
"Licensing, including environmental approval, often takes longer than rocket development. This should never happen and it's only getting worse," he added.
Currently, SpaceX is working through the regulatory review process in order to get a launch license modification for a second test flight of its Starship rocket. However, certain upgrades made since the first launch are still being reviewed by both the FAA and the U.S. Fish and Wildlife Service (FWS).
In his written statement, Gerstenmaier said that Starship has been ready to fly since mid-September and SpaceX is prepared to conduct the second integrated test flight "as soon as the end of this month," but they have to wait until the regulatory process is concluded.
"In order to successfully execute on its commitments, SpaceX plans to conduct at least two more Starship flights this year, with a higher flight rate in 2024 and beyond, pus and estimated 30 more Falcon flights for various customers, including the U.S. Government, before the end of the year," he wrote. "The test and flight cadence across multiple vehicle families for SpaceX alone is most certainly not possible if Congress does not provide AST with additional resources, direction, and legislative guidance."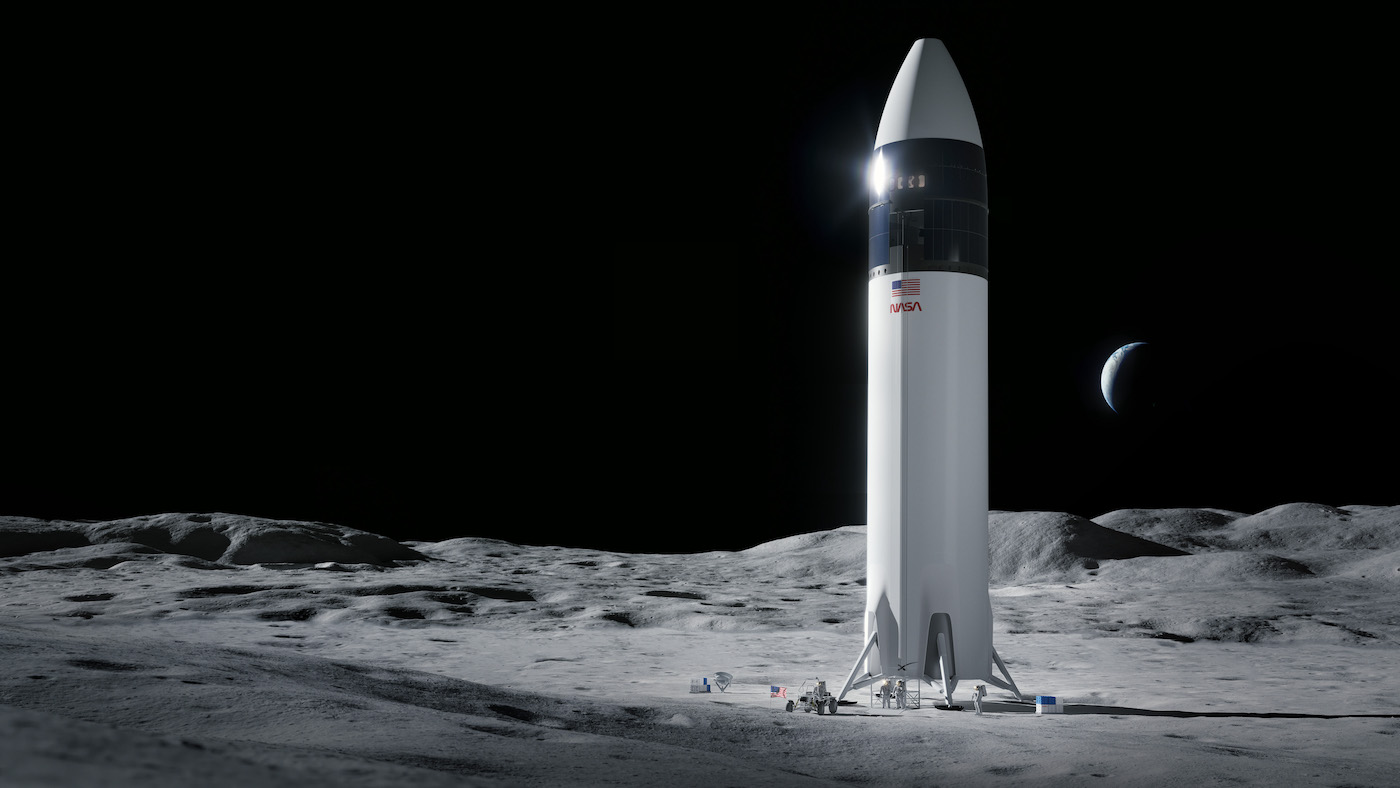 Starship also has great importance to NASA, since it was selected as the Human Landing System (HLS) vehicle to bring humans to the surface of the Moon on the Artemis 3 and 4 missions.
"These delays may seem small in the big scheme of things, but a continuous delay of each and every test flight just adds up and eventually, we'll lose our lead and we'll see China land on the Moon before we do," Gerstenmaier said.
When asked by Sen. Ted Cruz (R-Texas) about the timeline for the HLS version of Starship, Gerstenmaier said it was hard to pin that down.
"The burden should be put on us as a private company, put on SpaceX. Let us develop at the fastest pace," Gerstenmaier said. "We should be the ones that are driving the development, not being driven by regulatory oversight."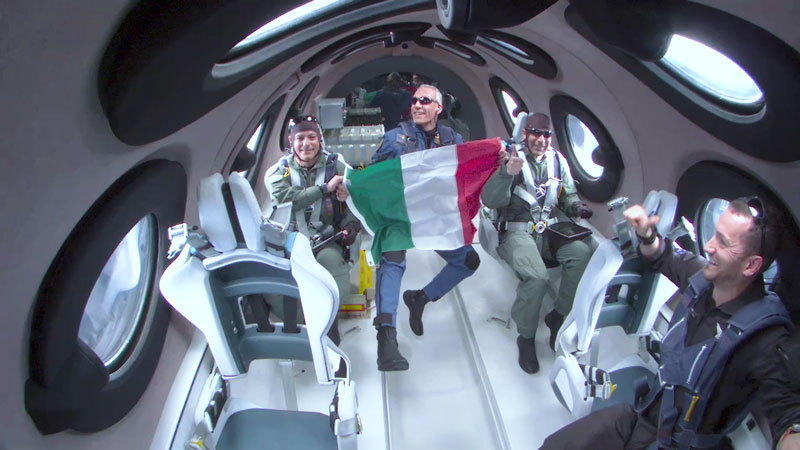 The representatives from Blue Origin and Virgin Galactic, which both fly suborbital, crewed missions, agreed with SpaceX that regulation for human spaceflight should ensure safety for passengers and those who work on the program, adding that the so-called learning period before more regulations are added should not be allowed to expire on Jan. 1, 2024.
That grace period was established through the Commercial Space Launch Amendments Act of 2004 has been extended a handful of times. According to the FAA, it prohibits the agency from "regulating the safety of individuals on board" commercial spacecraft.
Caryn Schenewerk, the president of CS Consulting and a former employee of both SpaceX and Relativity Space, told the subcommittee that current FAA regulations do in fact protect crew members as part of the vehicle's flight safety team and passengers have protections via their "training and acceptance of risk."
"Given the limited number of private human spaceflights, three orbital and ten suborbital, the ongoing opportunities for thoughtful engagement between the FAA and industry, as the FAA's challenges with implementing its existing regulations, the original premise underpinning the learning period still appears solid," Schenewerk said.
Despite it being the focus of much of Wednesday's hearing, the FAA wasn't invited to participate in the discussion.
"The FAA did not receive an invitation to testify at the hearing," an FAA spokesperson said in a statement to Spaceflight Now.
In his comments to the subcommittee, Phil Joyce, Blue Origin's senior vice president of the New Shepard Business Unit, offered three points of suggestion to modify the FAA's regulation over the commercial space sector:
Create a more streamlined process to keep pace with industry
Have Congress grant the FAA sufficient resources to keep up with licensing
Allow the FAA more time to make needed adjustments by extending the learning period
"Beyond the FAA, Congress should think broadly about how to build a framework for mission authorization. This should be correctly scoped to draw clear boundaries between agencies," Joyce said. "We also recommend Congress designate a single agency as the hub for authorization of commercial space activity."
Sirisha Bandla, Virgin Galactic's vice president of Government Affairs and Research, said an extension of at least eight years would be their recommendation.
"I completely agree that we should not be moving the goalposts just to move the goalposts, but now's the time because we have data, we have operators to discuss what that framework looks like. That's the important part," Bandla said. "The learning period should not lapse without having a blueprint for what a safety framework looks like for human spaceflight so that we can look at what areas need to be regulated, what are the consequences of that, making sure it's still light touch to allow innovation and also, importantly, that the FAA's resourced with the funds and expertise to carry out that framework."