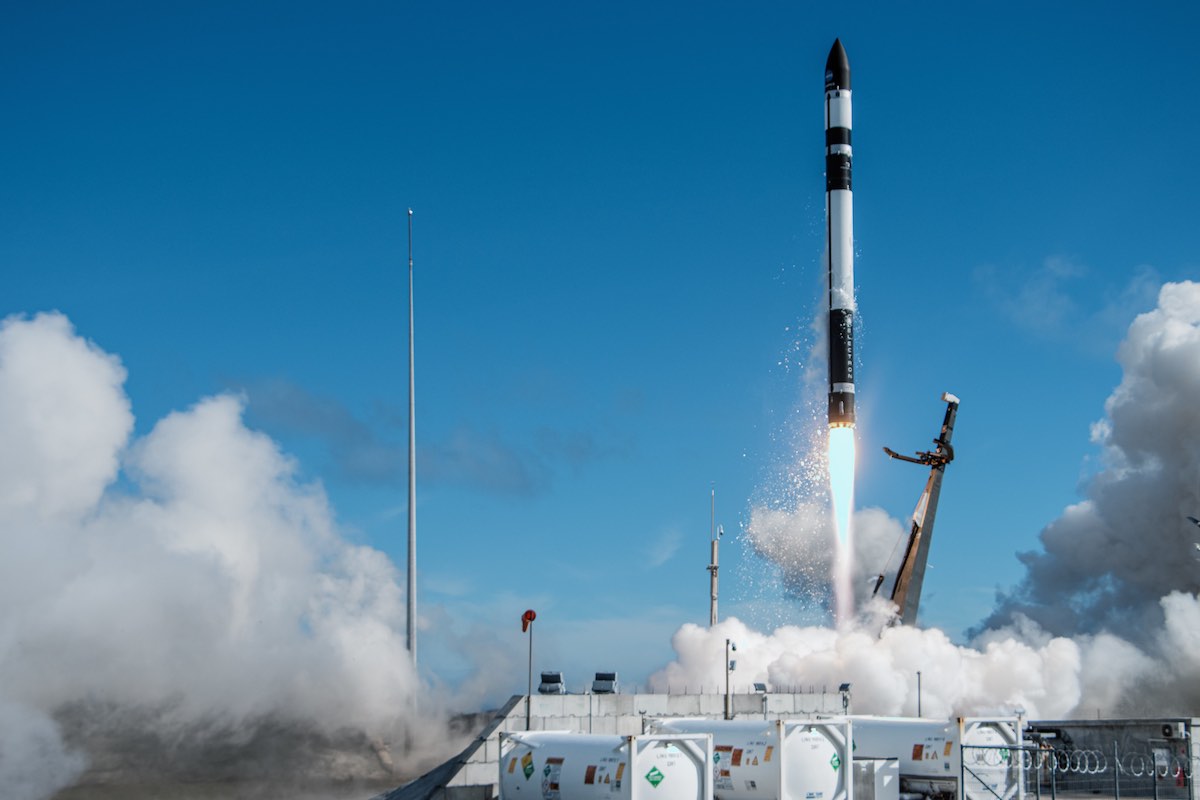 The first pair of four NASA CubeSats designed to provide frequent updates of typhoon and hurricane development for new insights into how tropical storms evolve and intensify were launched by Rocket Lab from its New Zealand spaceport on Sunday.
The company's Electron rocket — nicknamed "Rocket Like a Hurricane" — lifted off from its Mahia Peninsula launch site at 9 p.m. EDT (0100 UTC; 1 p.m. Monday local New Zealand time). Some 33 minutes after liftoff, the two shoebox-sized TROPICS CubeSats were deployed into low Earth orbit about 340 miles (550 kilometers) above the planet.
A kick stage, normally used on Electron launches to circularize orbits, performed flawlessly to place the satellites into orbits at an inclination of 32 degrees, a level of precision needed for successful operation of the storm monitoring payloads.
The TROPICS constellation (Time-Resolved Observations of Precipitation structure and storm Intensity with a Constellation of Smallsats) is part of NASA's Earth System Science Pathfinder Program. Each pair of CubeSats has be launched to two specific orbital planes that are equally spaced 180 degrees opposite each other to maximize temporal resolution. 
These unique orbits over Earth's tropics allow the satellites to travel over any given storm about once an hour, compared with current weather tracking satellites that have a timing of about once every six hours. This high revisit rate aims to help scientists better understand the processes that effect these high-impact storms, ultimately leading to improved modeling and prediction to help protect lives and livelihoods. 
All four TROPICS satellites need to be deployed into their operational orbit within a 60-day period, a mission requirement made possible with a small dedicated launcher like Electron. With the first batch of TROPICS CubeSats now safely in orbit, the second launch, called "Coming to a Storm Near You," is expected on another Electron rocket in approximately two weeks from Launch Complex 1.
Sunday's lifetoff, delayed from the previous weekend because of poor weather at the launch site, came 11 months after the first two satellites in the constellation were lost when an Astra rocket failed last June. The remaining four were subsequently switched to Rocket Lab, which could meet NASA's requirement to have its TROPICS fleet operational in time for this year's Northern Hemisphere stormy season. 
"The TROPICS constellation has the real potential to save lives by providing more timely data about storm intensity and providing advance warning to those in storm paths, so it's an immense privilege to have deployed these spacecraft to their precise orbits before the upcoming storm season," said Peter Beck, Rocket Lab's founder and CEO.
"We're grateful to the NASA team for entrusting us with such a critical mission and we look forward to completing the constellation with the second Electron launch in the coming days," Beck said.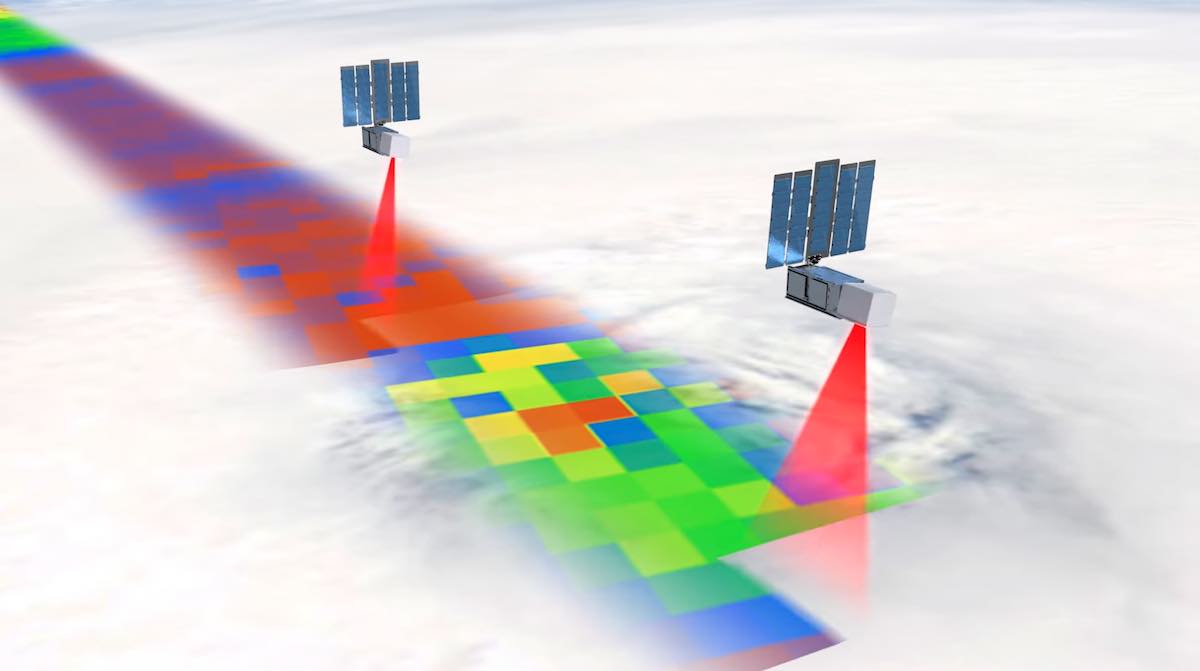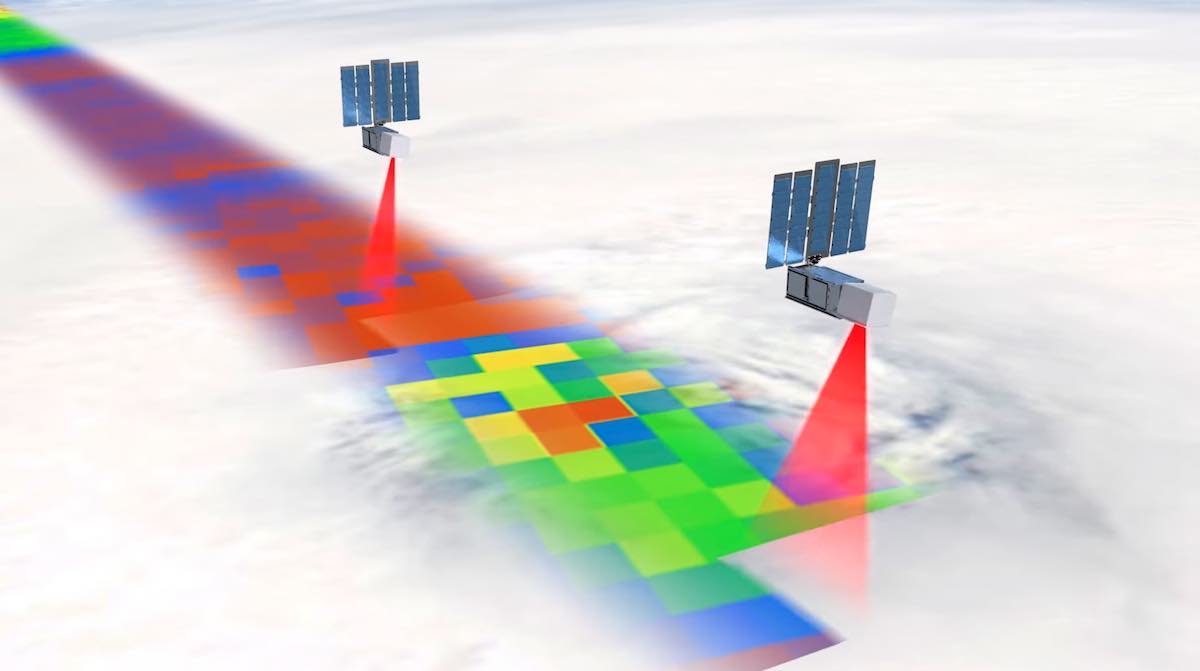 Microwave radiometers on each of the TROPICS satellites are designed to collect imagery, temperature, and moisture data over tropical cyclones. With a fleet of four satellites, the TROPICS mission will be capable of monitoring rapid changes in cyclones at a cadence of at least once per hour.
William Blackwell, TROPICS principal investigator at the MIT Lincoln Laboratory, said: "The ability to look in the microwave wavelength region in storms with hourly cadence as storms form and intensify means we'll be getting data we've never had before. We hope to improve our understanding of the basic processes that drive such storms, and ultimately improve our ability to forecast the track and intensity."
Provided the second launch is successful, NASA expects to have the four-satellite system in operation by the start of the Atlantic hurricane season this summer.
"Having four instead of the originally planned six does make a difference because revisit times will be 10 to 15 minutes longer," Blackwell said. "But with four satellites, we're still better than our nominal requirement of 60 minutes."
The "Rocket Like a Hurricane" flight was Rocket Lab's fourth mission for 2023, and the company's 36th Electron mission overall. It brings the total number of satellites launched to orbit by the launch and space systems company to 161.
Rocket Lab, headquartered in Long Beach, California, was founded in 2006 and operates lightweight Electron orbital rockets for dedicated launches for small satellites. It is also planning a larger Neutron rocket, which could be flown for the first time as soon as next year.