EDITOR'S NOTE: SpaceX has scrubbed the launch attempt for Sunday, Feb. 5, due to unfavorable launch and recovery weather. Another launch attempt is set for 5:32 p.m. EST (2232 GMT) Monday, Feb. 6.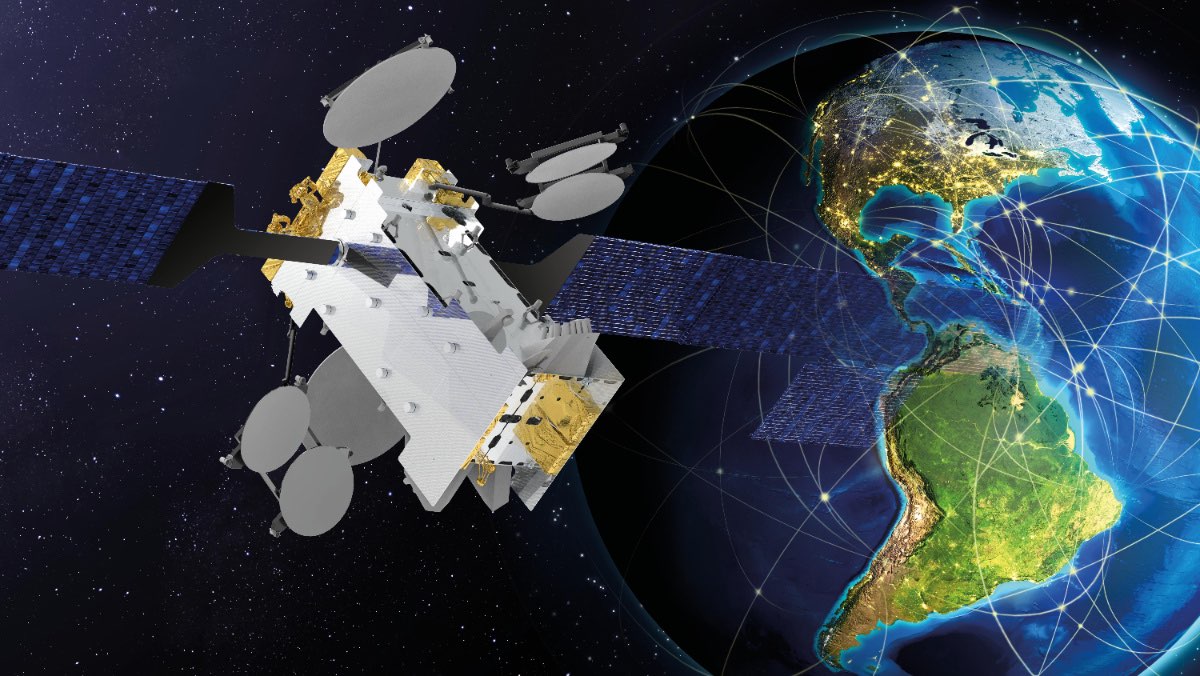 A nearly five-ton satellite for the Spanish company Hispasat is ready for liftoff from Cape Canaveral Monday aboard a SpaceX Falcon 9 rocket, beginning a mission to provide in-flight internet and other communications services over the Americas and the Atlantic Ocean.
Hispasat's Amazonas Nexus satellite, built in France by Thales Alenia Space, is scheduled for launch during a four-hour window opening at 5:32 p.m. EST (2132 GMT) Monday from Cape Canaveral Space Force Station in Florida. SpaceX will deploy the satellite into an elongated "super synchronous" transfer orbit stretching more than 30,000 miles (50,000 kilometers) above Earth.
SpaceX scrubbed a launch attempt Sunday evening due to unfavorable weather at Cape Canaveral and in the offshore recovery zone for landing of the Falcon 9 booster on a drone ship in the Atlantic Ocean. Much better conditions are forecast Monday, when there's a 90% chance of favorable weather for liftoff.
The mission will be the ninth launch of the year for SpaceX.
Thales shipped the Amazonas Nexus satellite from France to Cape Canaveral last month on an Antonov cargo plane. Ground teams from SpaceX and Thales Alenia Space readied the Falcon 9 launcher and Amazonas Nexus spacecraft over the last few weeks, culminating in the payload's encapsulation inside the Falcon 9's nose cone and the attachment of the payload to the rocket in the last several days.
The satellite weighs nearly 10,000 pounds (about 4.5 metric tons) and stands nearly 20 feet (6 meters) tall. It is set to begin a 15-year mission beaming broadband services and signals across the Americas, the Atlantic Ocean, and Greenland.
"Amazonas Nexus is the most advanced satellite of Hispasat's fleet. It's a very special satellite," said Ignacio Sanchis, Hispasat's chief commercial officer.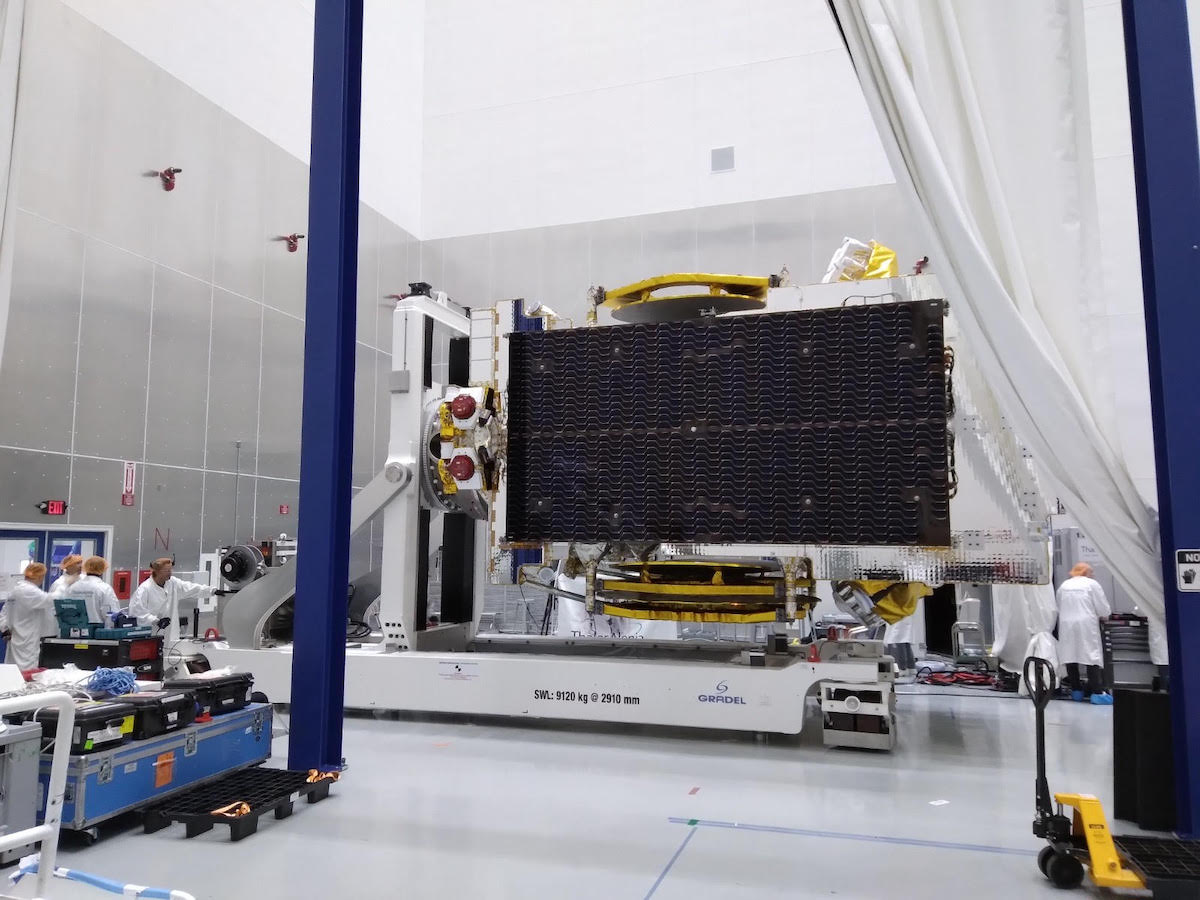 The satellite, based on Thales' Spacebus Neo spacecraft design, has a fully electric propulsion system that will maneuver it from the Falcon 9's initial drop-off orbit to a final position in a circular geosynchronous orbit more than 22,000 miles (nearly 36,000 kilometers) over the equator. That will take several months, and will be followed by comprehensive checks of the satellite's communications payload. Hispasat expects Amazonas Nexus to be in its final orbit and ready to begin commercial service in July.
Hispasat, based in Madrid, operates seven commercial communications satellite in geosynchronous orbit with coverage over the Americas, Europe, and North Africa. Through an affiliate, Hispasat also holds partial ownership over two communications satellites providing services for the Spanish government.
Amazonas Nexus will be positioned at 61 degrees west longitude, where its orbit will match the rate of Earth's rotation, giving the satellite a fixed field of view for its communications mission. The satellite will be co-located with three other Hispasat satellites at 61 degrees west: Amazonas 2, Amazonas 3, and Amazonas 5.
The new spacecraft carries Ku-band and Ka-band communications payloads and a "leading edge" digital processor, providing Hispasat with the ability to reconfigure beams from Amazonas Nexus to meet changing market demands, Sanchis told Spaceflight Now in a pre-launch interview.
"That makes it, really, a different asset within our fleet," Sanchis said. "The satellite will cover all of the Americas, plus the North Atlantic and South Atlantic corridors. As you can already guess from that, one of the main target markets for this satellite is mobility, in particular in-flight connectivity and maritime (services).
"We will also be providing connectivity services for governments and corporations in the fields of energy, oil and gas, etc., as well as telcos and mobile network operators in extending their cellular networks through cellular backhaul. All of these are the main target markets for Amazonas Nexus."
About two-thirds of the network capacity on the Amazonas Nexus satellite has already been sold to customers, according to Sanchis. The new satellite will help "reduce the digital divide by connecting rural communities, including connecting schools, providing telemedicine applications."
"It's a high throughput satellite, but rather than focusing it on residential or consumer broadband, we are focusing it on premium corporate applications in mobility, maritime, in-flight, and other corporate and telco applications," he said.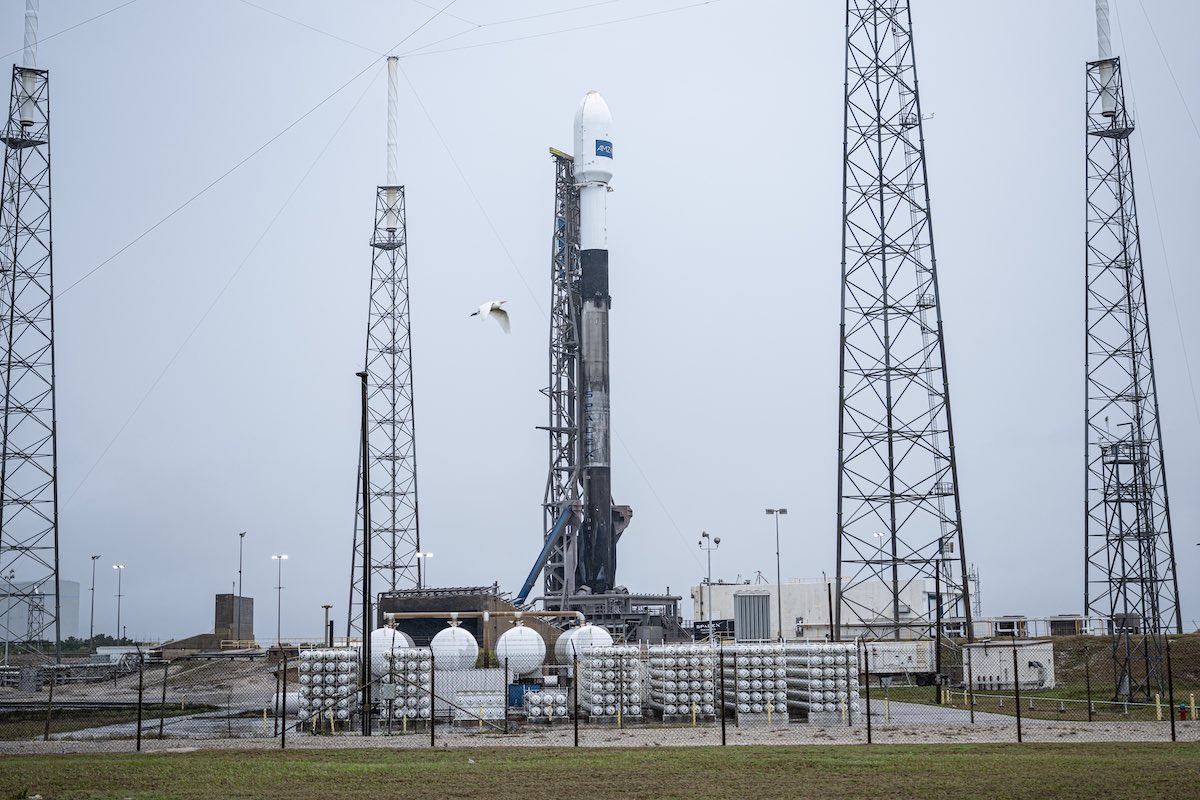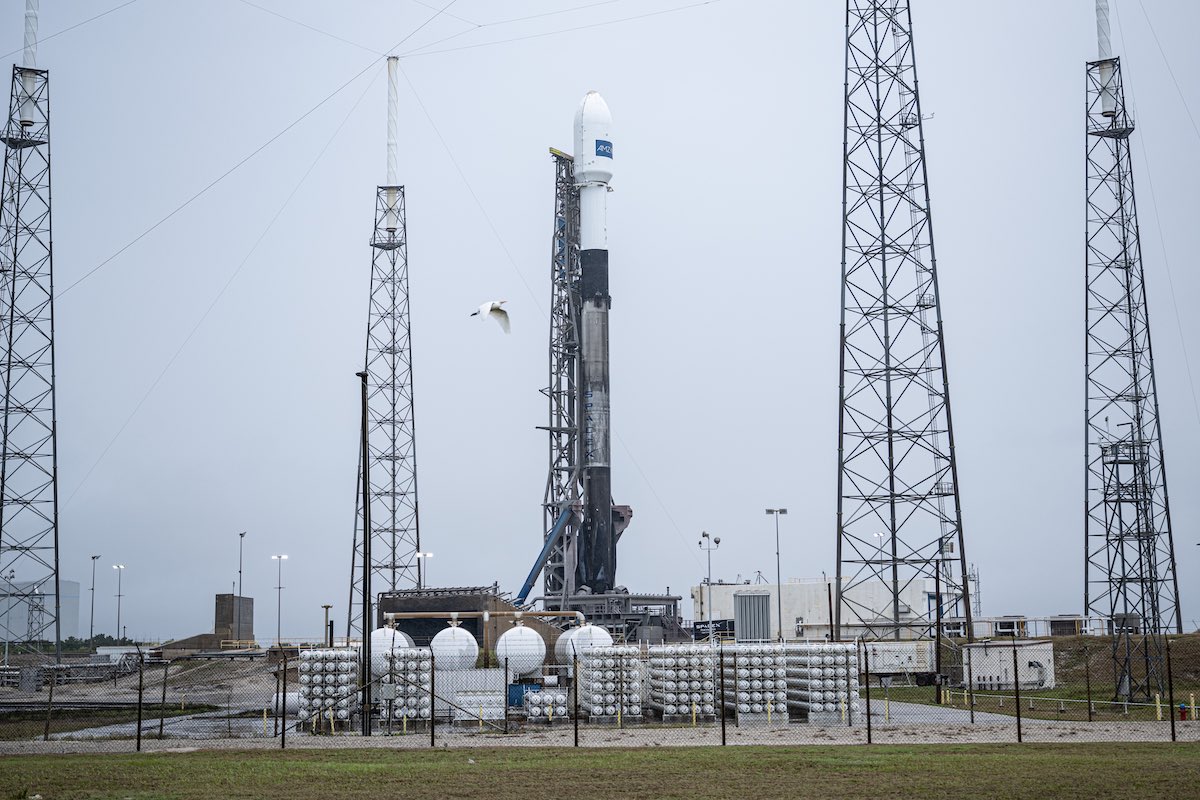 Amazonas Nexus will replace the Amazonas 2 satellite, which launched in 2009.
"While it will actually replace, over time, Amazonas 2, it's a totally different concept. Amazonas 2 has also a focus on video applications, broadcast direct to home in Latin America, while Amazonas Nexus is fully devoted to connectivity, not just in Latin America, but a great deal of the capacity is devoted to North America and the North Atlantic," Sanchis said.
Amazonas Nexus has a dedicated payload to provide services for Tusass, the national telecom operator of Greenland, to connect towns, villages, and citizens across the country. Another customer signed up to use Amazonas Nexus is Intelsat, which will provide bandwidth for in-flight WiFi for airline passengers over the United States through the service formerly known as Gogo.
The U.S. Space Force also has a transponder on the Amazonas 2 satellite for communications coverage. The military's hosted payload, called Pathfinder 2, is led by the service provider Artel and supported by Hunter Communications. Pathfinder 2 consists of a 108 MHz payload that meets the Defense Department's security requirements to supplement the military's own communications satellites.
More photos of the Falcon 9 rocket with the Amazonas Nexus satellite are posted below.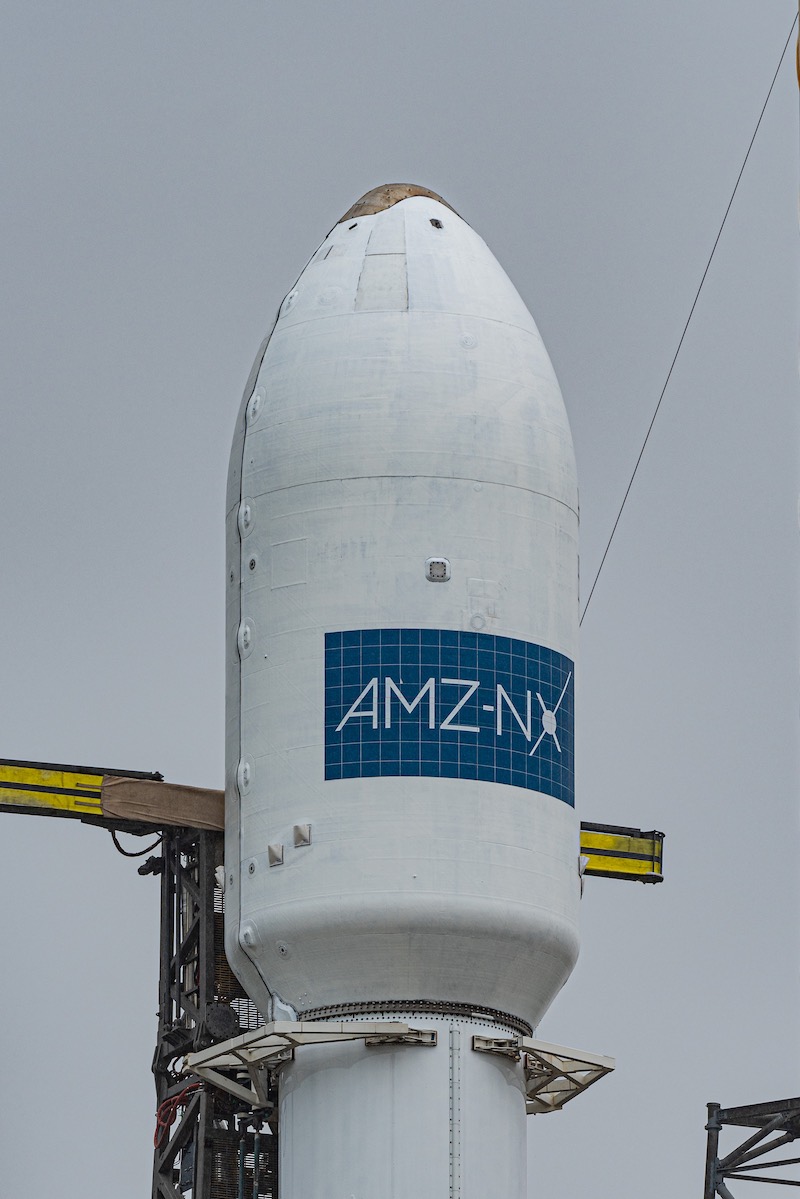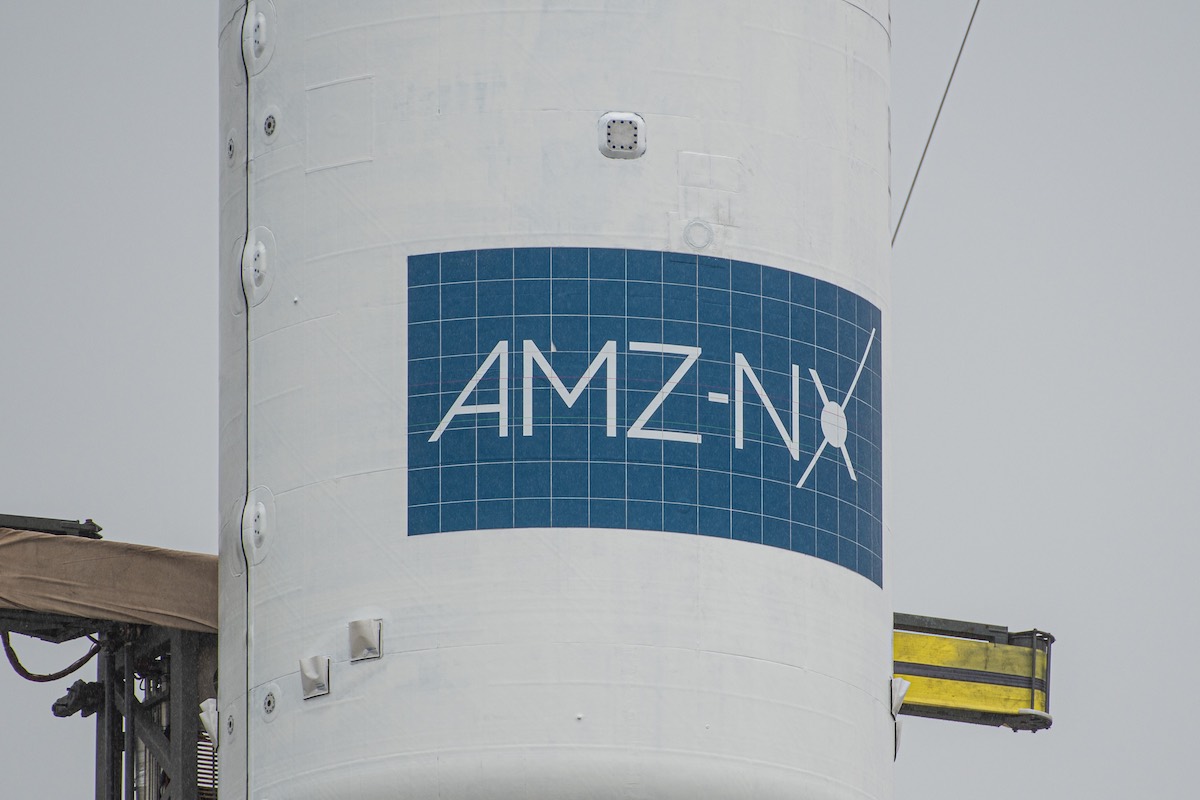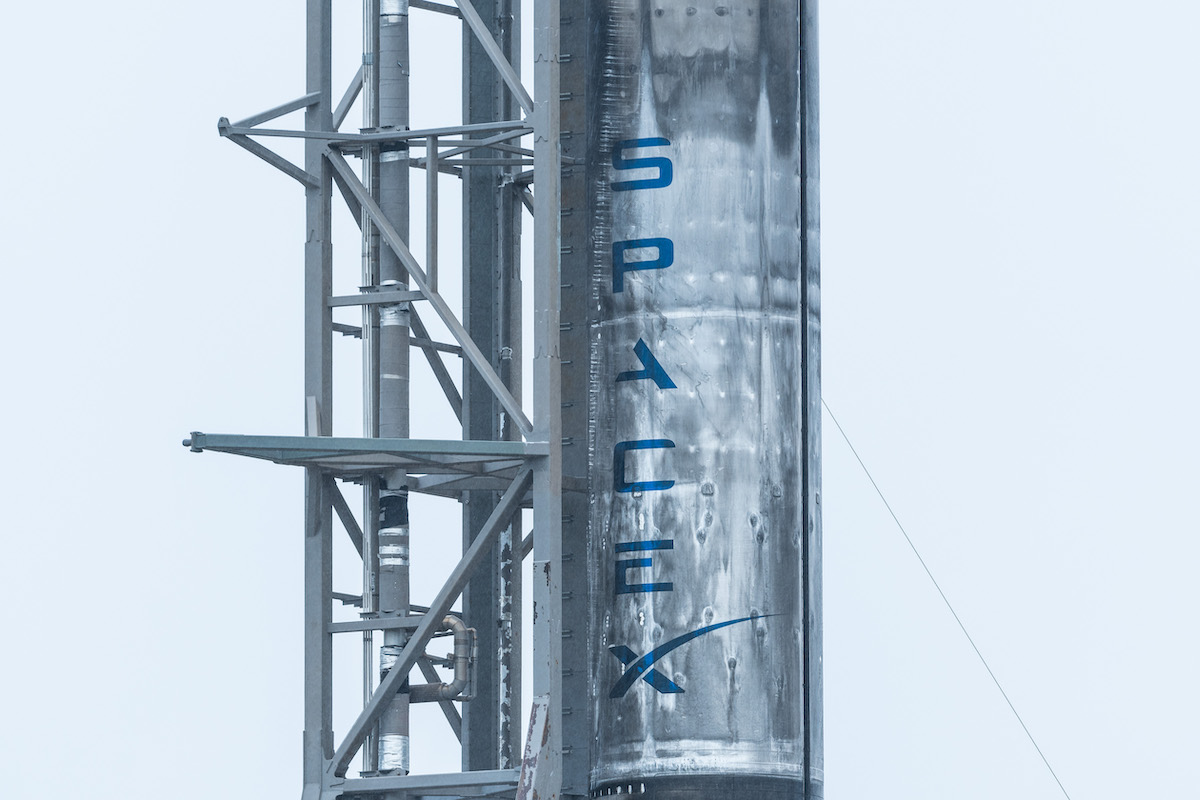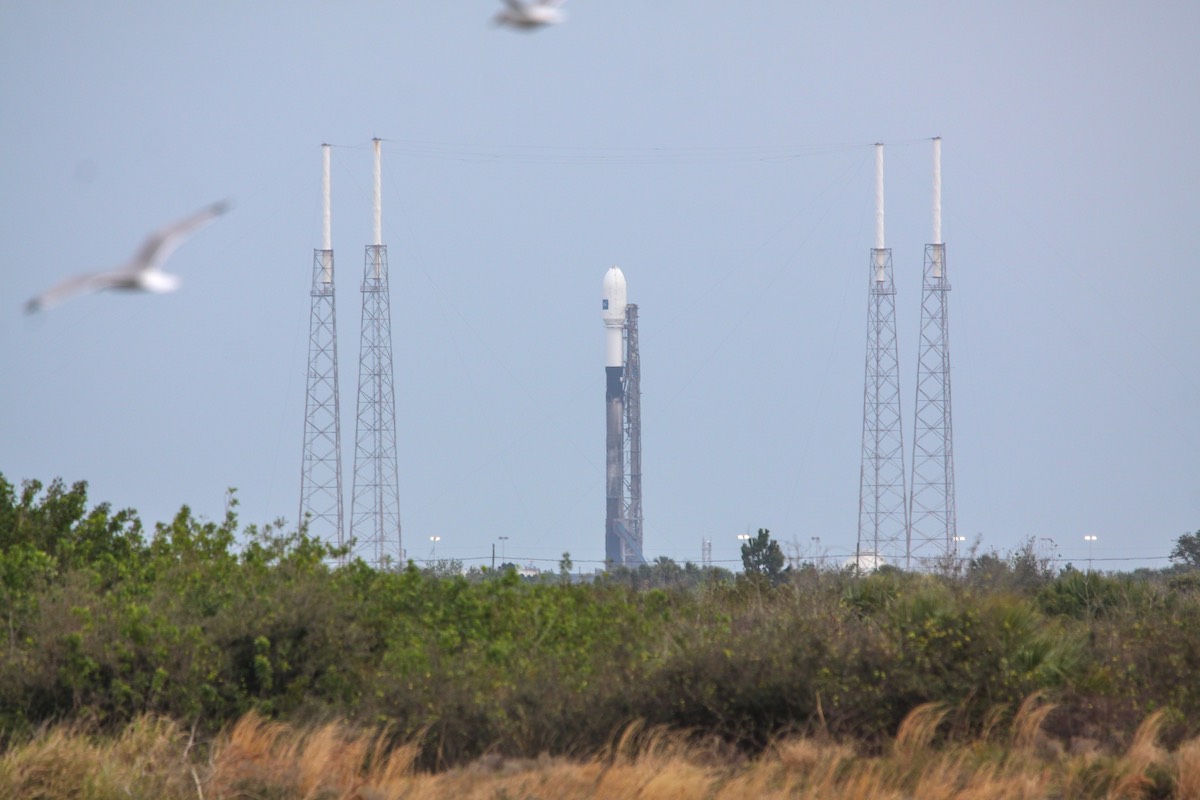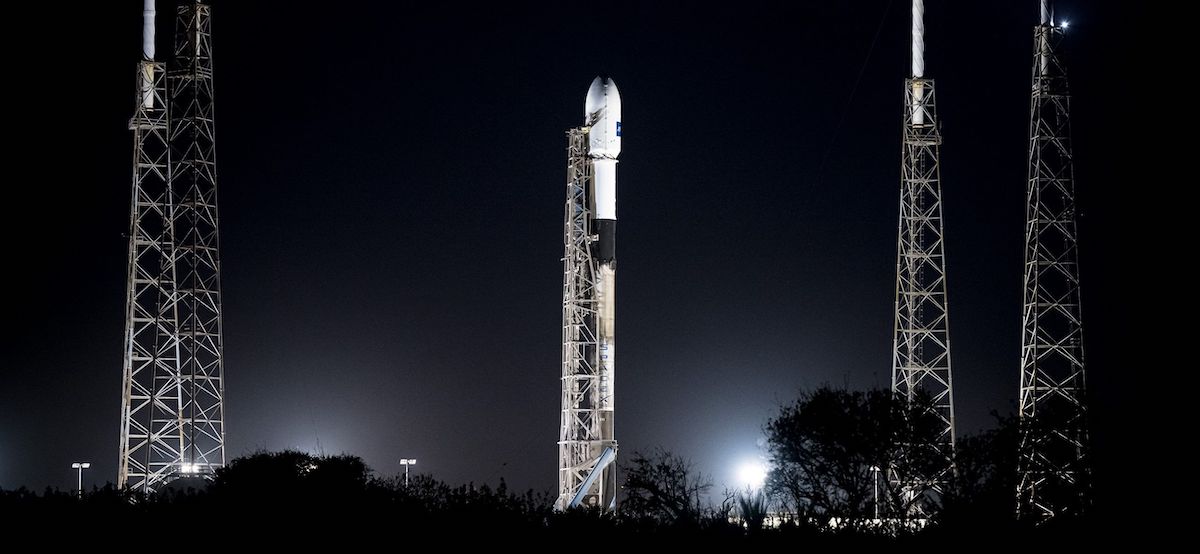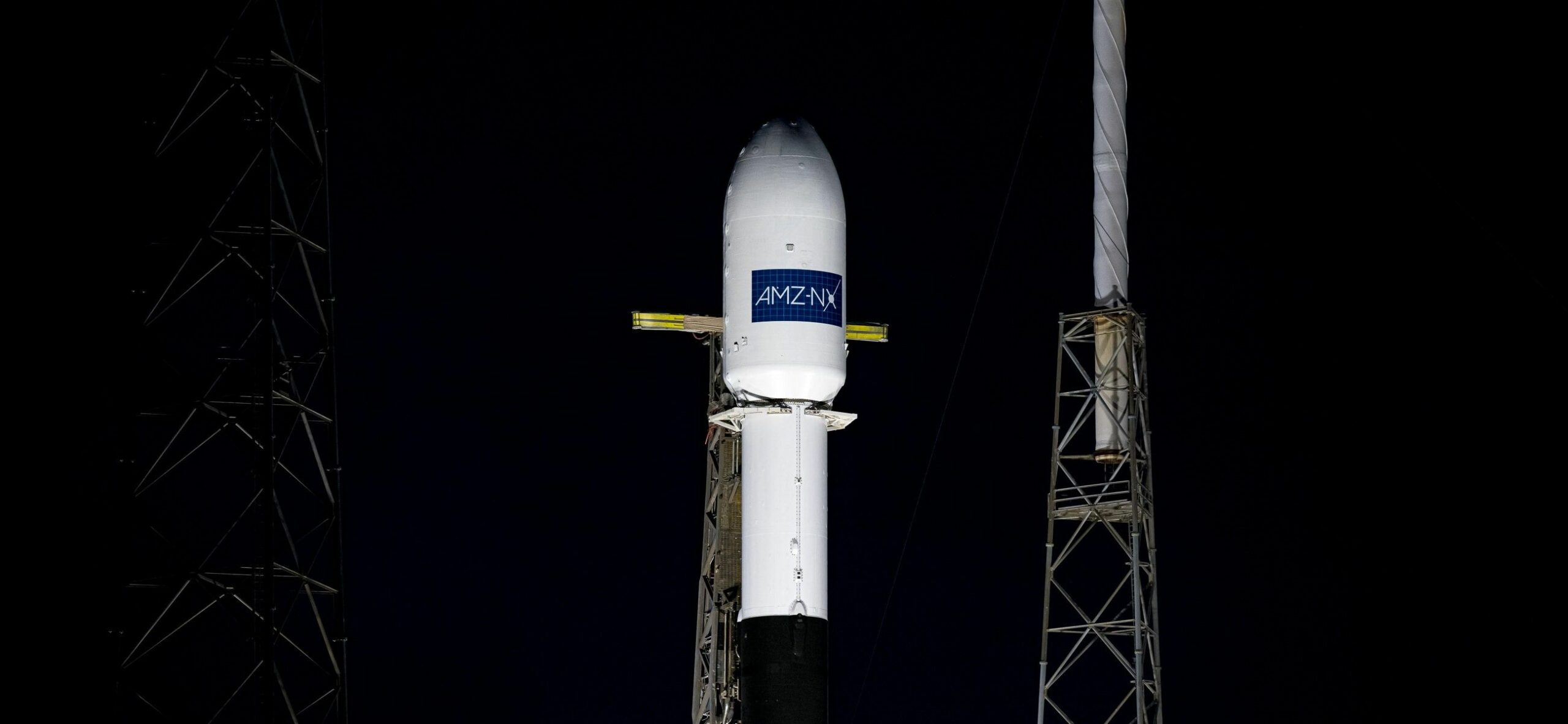 Email the author.
Follow Stephen Clark on Twitter: @StephenClark1.