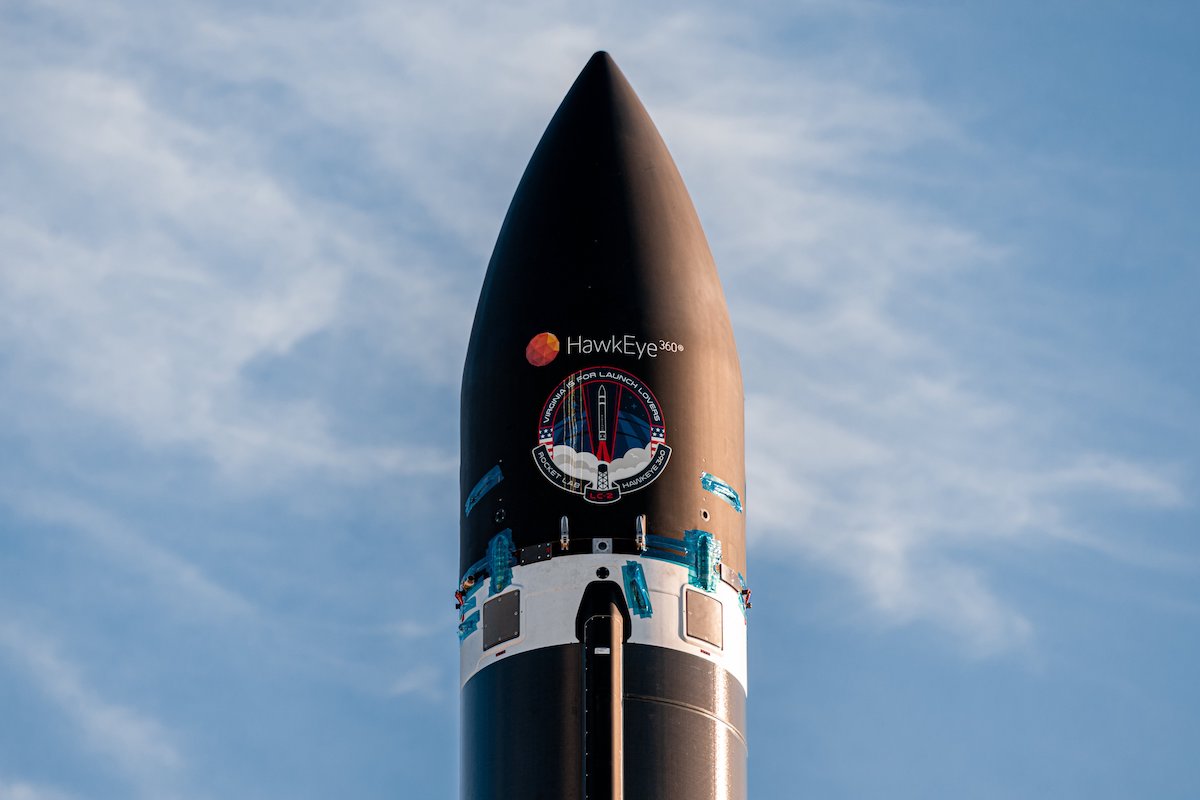 Rocket Lab is set to fill up its small Electron launcher with propellant fire it into space from Virginia Tuesday evening with three commercial satellites, the company's second try to launch its first mission from U.S. soil after bad weather thwarted attempts last month.
The California-based launch provider has a two-hour window to send the Electron rocket into orbit Tuesday. The launch window opens at 6 p.m. EST (2300 GMT), and forecasters expect a 90% chance of favorable conditions for liftoff.
The 59-foot-tall (18-meter) rocket will take off powered by nine kerosene-fueled Rutherford engines, built at Rocket Lab's headquarters in Long Beach, California. The Electron launcher will head southeast over the Atlantic Ocean with more than 50,000 pounds of thrust, then separate its first stage to fall into the sea. An upper stage engine will fire to place the mission's three commercial payloads into a parking orbit, then a final maneuver by the rocket's kick stage is required before releasing the satellites about an hour into the flight.
The launch Tuesday will be the 33rd Rocket Lab mission, and the first from the company's new launch site in Virginia, called Launch Complex 2. All of the previous Rocket Lab flights originated from Launch Complex 1, the company's privately-owned spaceport on the North Island of New Zealand.
Rocket Lab scrubbed a launch attempt in Virginia on Dec. 18 due to unfavorable upper level winds. Poor weather the next few days also prevented the rocket from getting off the ground, forcing Rocket Lab to reschedule the flight for a different launch period this month.
The company's debut from the new Virginia launch pad has been delayed more than two years to wait for testing and certification of software for the rocket's autonomous flight termination system. The NASA-developed customizable safety system is designed to provide autonomous flight termination capability to a range of different commercial launch vehicles, and Rocket Lab will be the first company to try it out on a real mission.
Other companies, like SpaceX, have developed proprietary autonomous flight termination systems for use on their own rockets. The NASA Autonomous Flight Termination Unit, or NAFTU, can be adopted by multiple launch service providers.
A flight termination system is a standard part of all space launches from U.S. spaceports, ensuring that a rocket can be destroyed if it veers off course and threatens populated areas after liftoff. With autonomous flight termination systems, range safety teams no longer need to be on standby to send a manual destruct command to the rocket.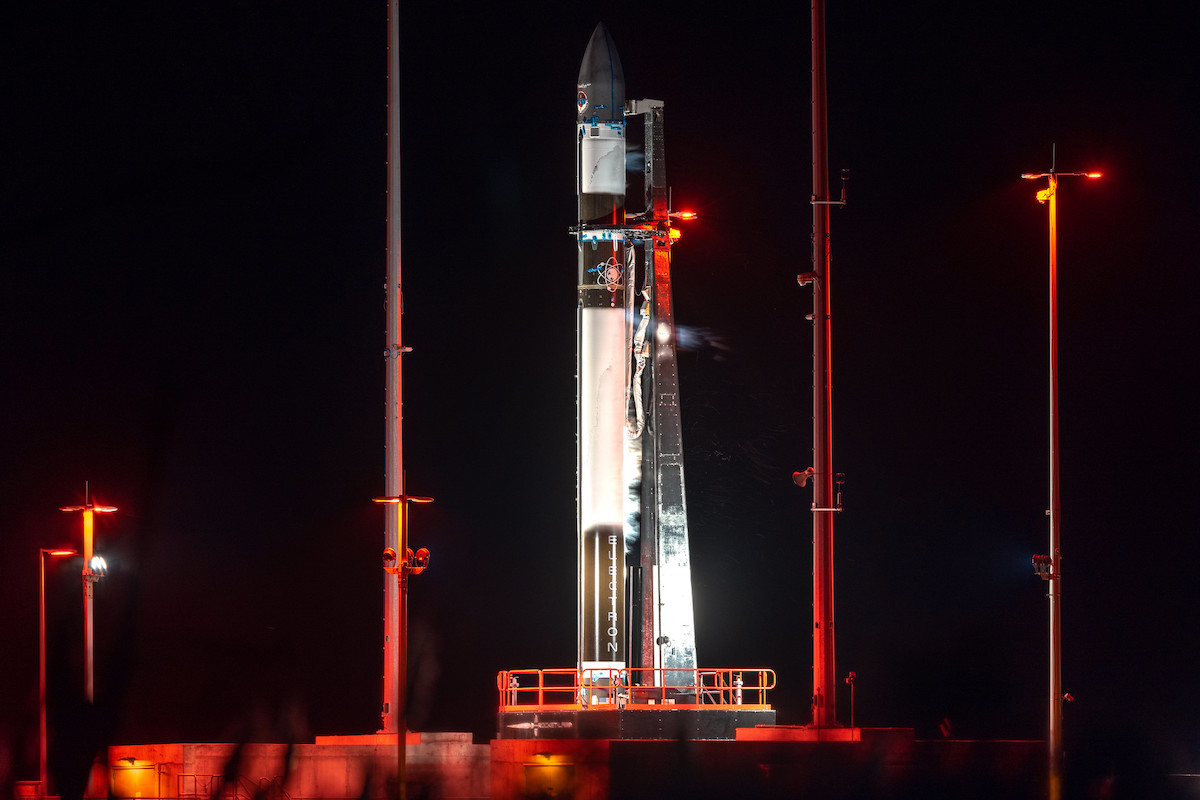 The new Electron launch pad in Virginia is designed to support up to 12 launches per year, including "rapid call-up" missions, giving the military a quick-response launch option, Rocket Lab said when construction was completed at the new launch complex in 2019.
The Mid-Atlantic Regional Spaceport, where Rocket Lab has set up shop at Launch Complex 2, is run by the Virginia Commercial Space Flight Authority, or Virginia Space, an organization created by the Virginia legislature to promote commercial space activity within the commonwealth. The spaceport on Wallops Island now has three orbital-class launch facilities, one for Rocket Lab, one for Northrop Grumman's Antares rocket, and another used to launch solid-fueled Minotaur boosters.
Rocket Lab's pad sits next to the Antares launch site on Wallops Island. The rocket for the next Rocket Lab launch from Virginia has already been delivered to the spaceport to start final launch preparations.
Rocket Lab's hangar at Wallops is designed to accommodate up to three Electron rockets at a time. With its new Virginia launch site online, Rocket Lab says it will have flexibility to move missions between different launch ranges. And some U.S. government customers prefer to launch their payloads from the United States.
Rocket Lab also plans to launch its larger next-generation reusable rocket, called Neutron, from a new launch pad on Wallops Island. The company is building a factory and integration and test facilities for the Neutron program in Virginia, combining manufacturing and operations capabilities at the spaceport on the Eastern Shore.
With the two-and-a-half year delay in beginning launches from Virginia, Rocket Lab had to move the launch of the U.S. military payload originally slated for the first Electron flight from Wallops to the company's New Zealand spaceport.
Three microsatellites for HawkEye 360, based in Northern Virginia, will instead ride into orbit on Rocket Lab's Virginia launch debut.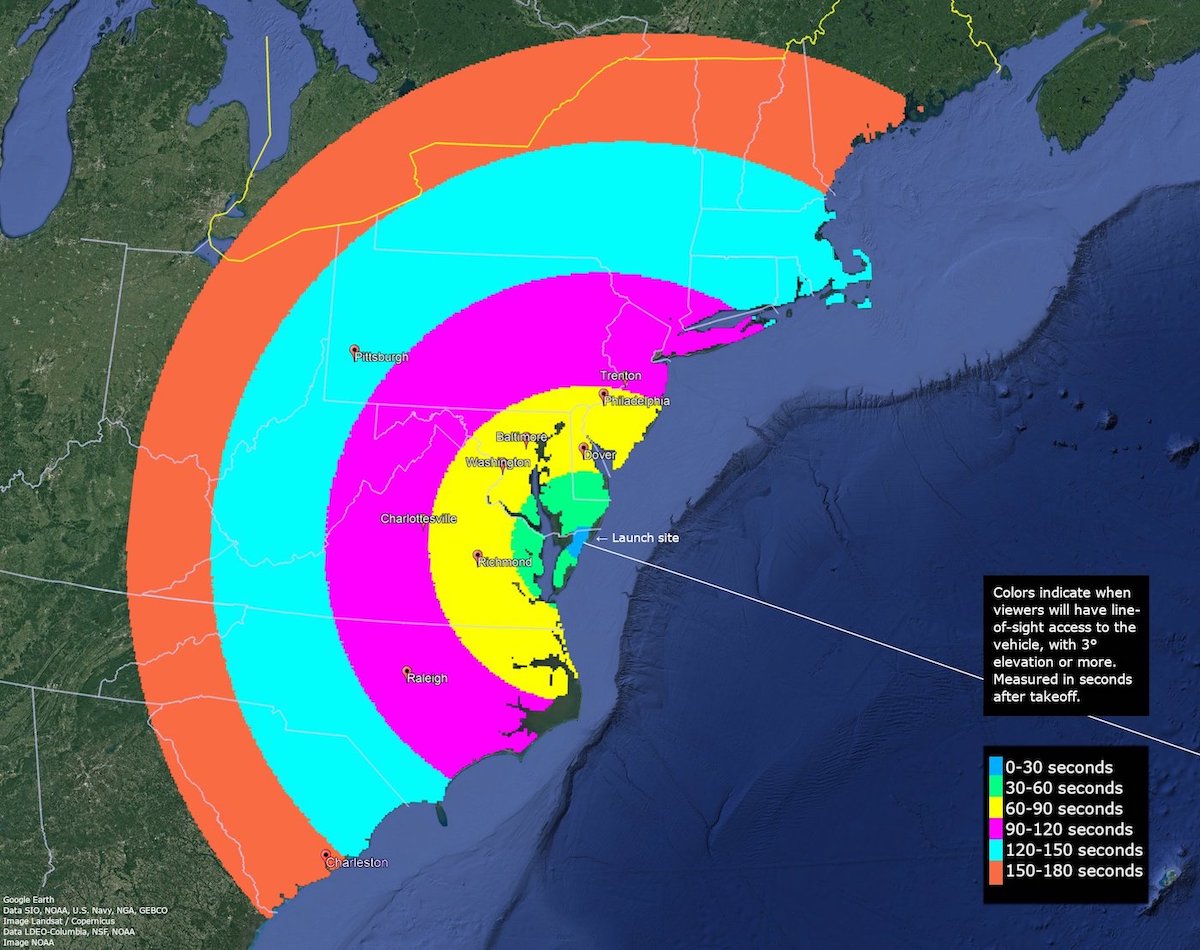 The mission will mark the sixth launch of HawkEye 360 satellites, and is the first of three dedicated Rocket Lab missions contracted by HawkEye 360. All of HawkEye 360's satellites so far have launched on rideshare missions aboard SpaceX Falcon 9 rockets.
HawkEye 360 has launched 12 operational satellites since early 2021, helping detect, characterize, and locate the source of radio transmissions. Such data are useful in government intelligence-gathering operations, combating illegal fishing and poaching, and securing national borders, according to HawkEye 360.
The satellites launching on Rocket Lab's Electron rocket will be deployed into a 341-mile-high (550-kilometer) orbit at an inclination of 40.5 degrees to the equator. Rocket Lab does not plan to recover the rocket's first stage booster after liftoff, as it has tried doing following recent launches from New Zealand.
Email the author.
Follow Stephen Clark on Twitter: @StephenClark1.